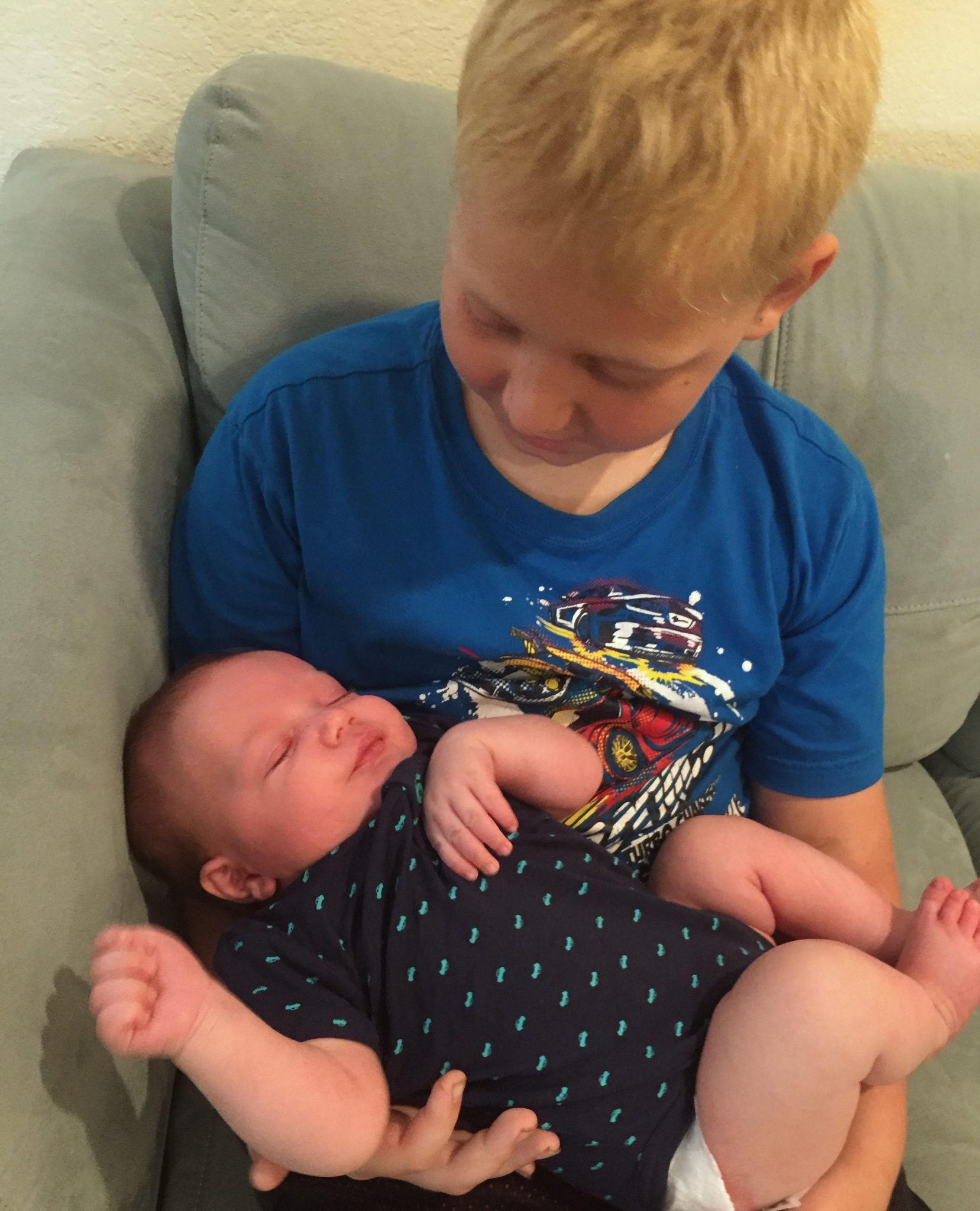 On the way over the bridge this morning, Benji and I were racking our brains trying to come up with an April Fool's prank to pull on the clinic nurses. Brianna, the receptionist (who shares Benji's birthday), gave us the winning idea. We would tell the nurses that we were moving. Benji came up with the place. He's been fixated on New York since reading James and the Giant Peach. He wanted to say we were moving to the Empire State Building; we compromised on Buffalo, for believability.
The kid pulled it off. The medical assistant and the Child Life Specialist played along, but I could tell they knew it was a prank right away. However, Benji's sweet nurse bought it, hook, line and sinker. Apparently she told Krista, one of our regular nurses, to cancel Benji's upcoming appointments in the Infusion Center, and they were conferring about how he would get his Erwinia medicine in time for the big move. That's when we had to call it off. Benji and Brianna were very pleased with the results of their collaboration.
Aside from today's shenanigans, Benji's appointment was relatively uneventful. He's on day three being accessed, so the adhesive surrounding his port was really starting to bother him. His bandage was loosening in places and he had been scratching at it. We decided to risk the momentary exposure and redress the port. Our nurse today may have been slightly gullible, but she's also quite skilled, dressing-wise. He feels so much better now. Tomorrow, should all go according to plan, he'll be de-accessed, and I'm sure we'll find a body of water in which to dunk his healing body shortly afterward.
We decided to drop in on a dear friend and her new baby for some snuggle therapy. Benji and I both held him. He slept on my chest, and I breathed him in. Benjamin loved it. He was unusually calm during a day otherwise filled with high energy. I reminded him, of course, that he was once that small, a claim which he denied. I find it hard to think of Benji as a newborn without wondering about the presence of a gene that may have predicted this current path. Was it there all along, dormant and waiting? Of course, that's irrelevant now, except to clinical research. But I wonder.
On Wednesdays, Benji is visited by his teacher, Mrs. West. We had a lovely session with her today. The new system she's implemented is working beautifully. Benji's workload is divided up into daily tasks he can check off. She then focuses her time each week on testing his skills, and teaching new ones. We're working quite well together and Benji is right on schedule. He was so proud to show her that we'd completed all assignments for the week.
I was happy to prepare a meal tonight, one of the few I've created this year (thanks to the kindness of our friends and family). I roasted a chicken with some of the vegetables we picked up from Center for Building Hope yesterday. Now, a pot of bone broth is simmering on my stove. I added turmeric. Our house smells delicious. I'll be thankful to have the broth as we enter this nadir period, along with the other broth we've made and received. It is gratifying to be able to give Benjamin something so richly infused with love and healing.
Tomorrow, Benjamin will receive his last dose of Cytarabine (Ara-C) during Consolidation. We'll be curious to see where his counts are going into the weekend. Next week's appointments for Erwinia shots and Vincristine are already set in the Infusion Center, with additional blocks of time set aside in case he needs "product," either platelets or hemoglobin. Everyone anticipates transfusions next week. It seems to be more a question of "when" than "if." We have to be flexible.
Still, Benjamin feels terrific, save the occasional tummy ache and a suppressed appetite. He played hard after his teacher left today–football, basketball, riding his scooter down the street, full speed. He is amazing. We continue to be uplifted by him and by the kind words and unexpected gifts we receive daily. Our gratitude simmers, filling this house, night after night.