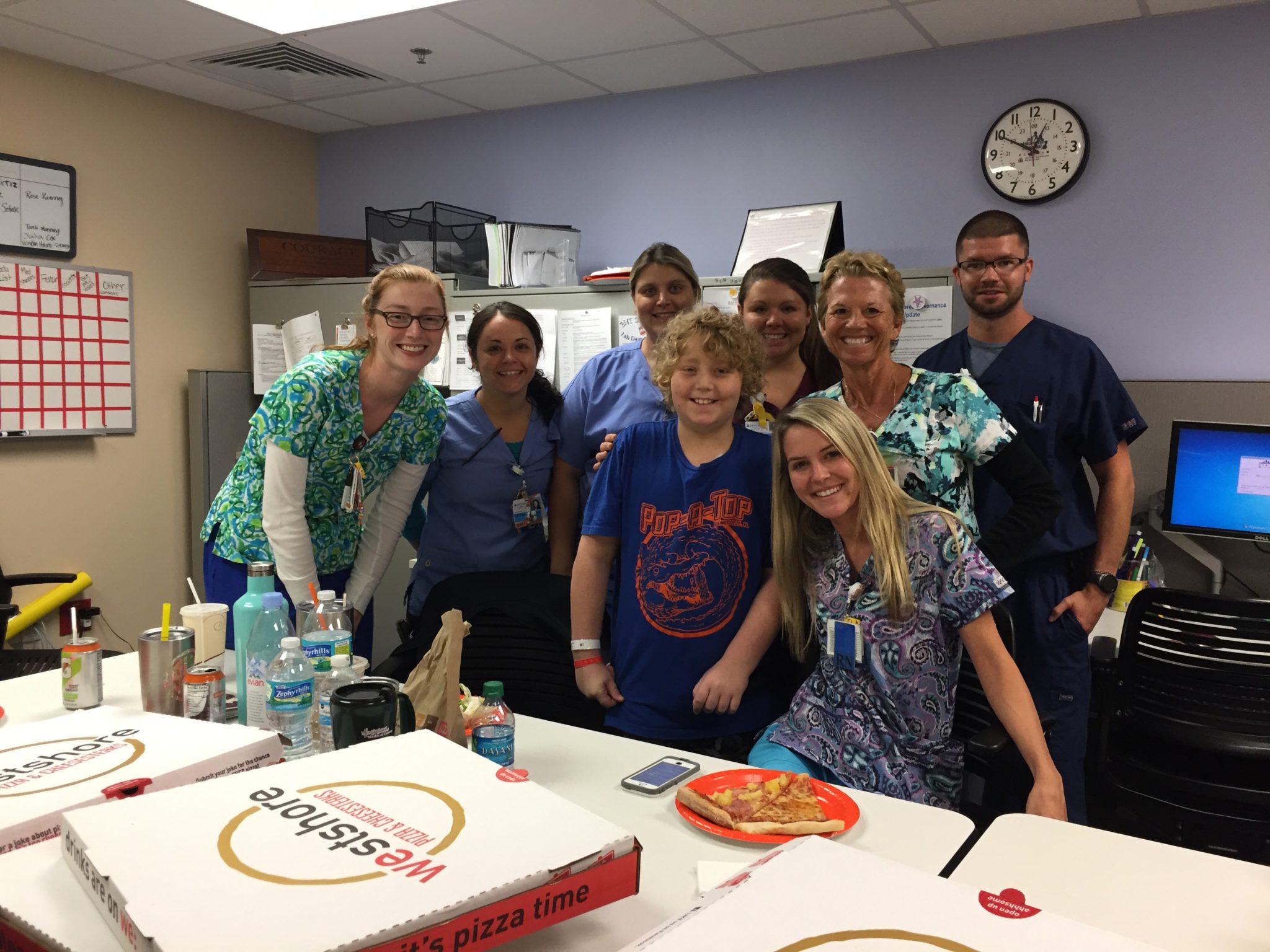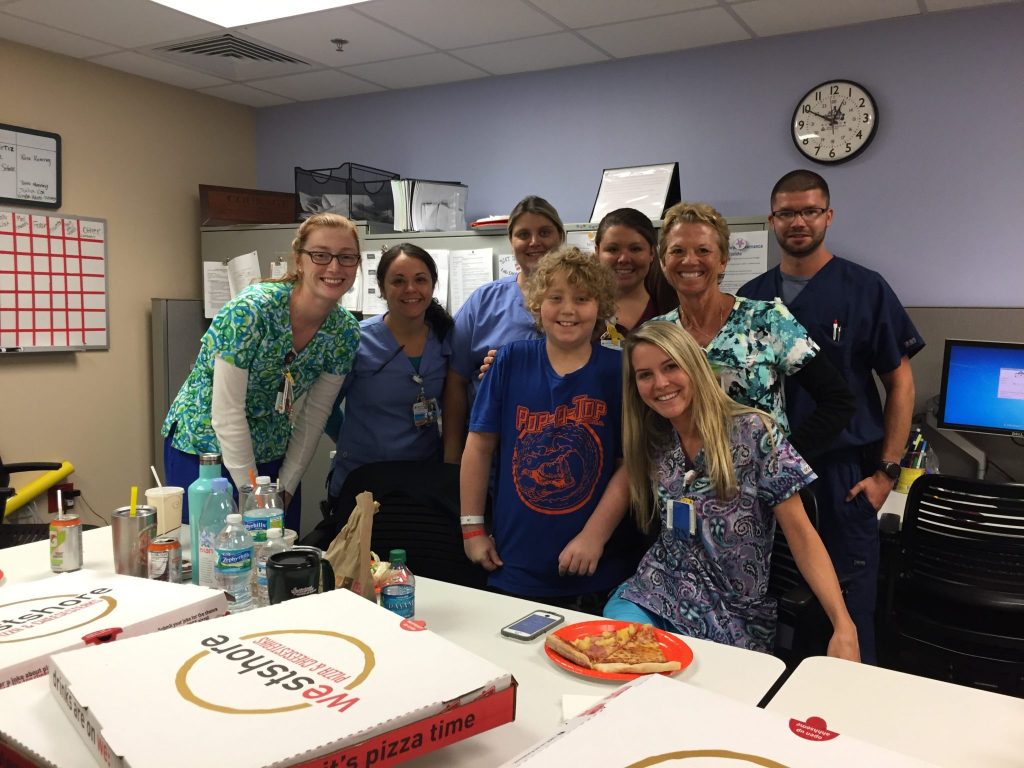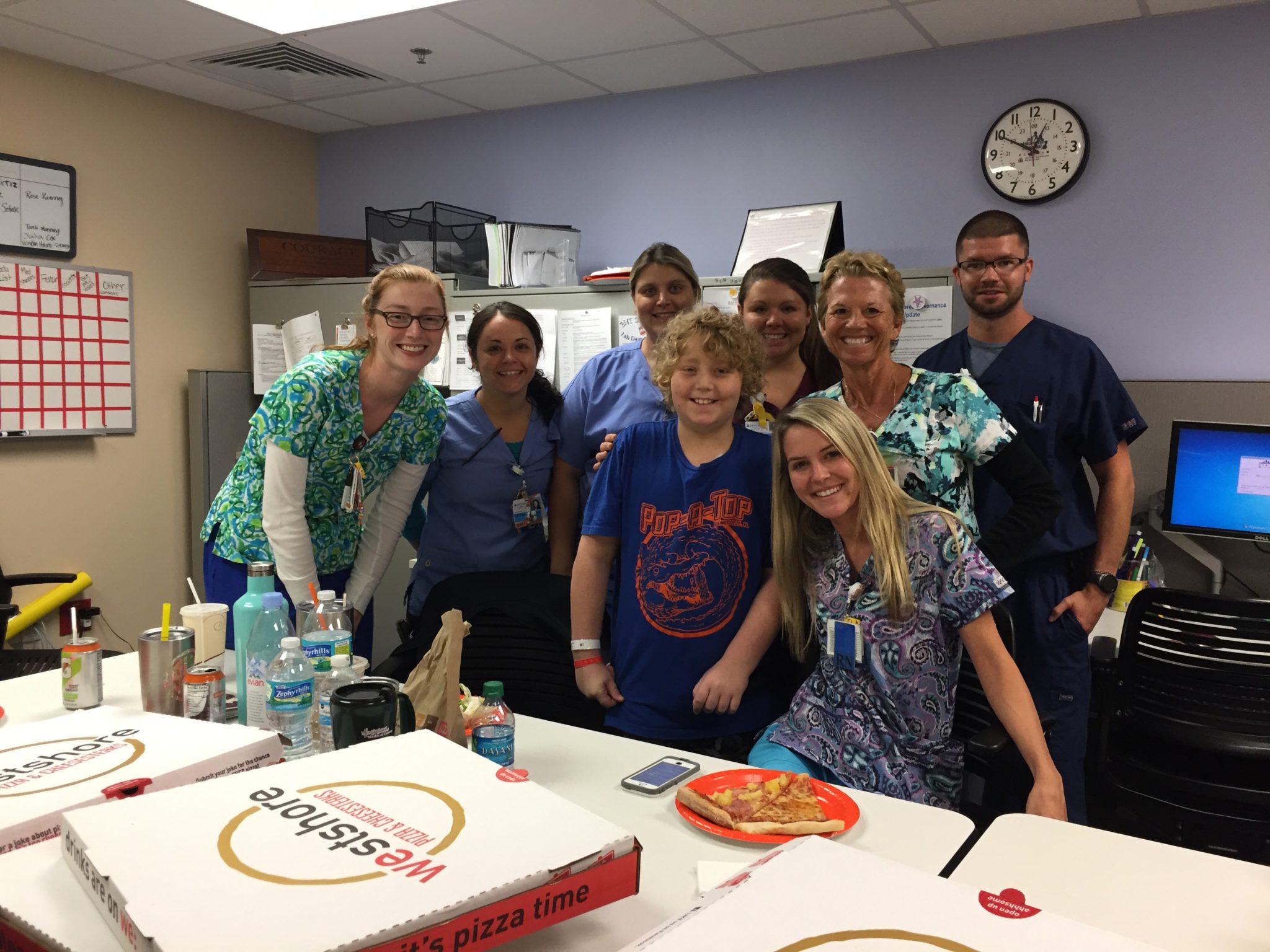 Today was a good day. I don't have expectations, but I have hope, and that is a much different and more beautiful animal.
Benji and I slept in, Saturday style. We woke up to the words "Good Morning" written in dry erase marker by one of Benji's favorite nurses on the window of our door. I brewed a cup of coffee and opened our blinds. Benji was excited to be unhooked for the day. I was anxious to see the lab numbers.
The morning report couldn't have gone any better. Benji's absolute neutrophil count (ANC) has climbed all the way up to 180, a huge leap. Equally reassuring to me was the fact that his platelets remained the same at 64,000. And that inconclusive blast number went down, to 0.8%. I felt giddy.
Dr. Oshrine walked past our room a little while later, looking for Michael. He'd wanted to catch him while he was here this weekend to speak to him directly about all that has transpired since they'd last connected (this kind of respect is one of the reasons we appreciate him so much). I told him Michael would be here after Banyan's football game, and again tomorrow. But while I had him in our doorway, I asked him if he'd seen today's labs yet. He hadn't. I filled him in, and he was extremely encouraged.  He said that Benji's patterns were admittedly peculiar, but the rising ANC and the stability of the platelets certainly indicated the trend we've been waiting for. He said the words we wanted to hear: if Benji's ANC continues to rise, we can go home, and come back midweek for an outpatient bone marrow aspirate.
It was a gorgeous day today. We weren't allowed to leave the floor because of Benji's ANC, but our friends and family filled us with pictures of fall, all day long. One picture was from Michael and Banyan. We thought they were heading to Banyan's game, but they totally surprised us by arriving early to spend the day with us. They didn't want to miss the fun; last night, we'd received a message that an anonymous donor was sending pizzas to the floor today for the nurses and patients, in Benji's honor. I was so glad we were all there together to share the moment. I wish I knew who to thank for such kindness.
The rest of the day was easy, breezy, beautifully normal. Michael brought with him another incredible surprise: brand new fishing rods for the boys, with shirts and hats, made possible by a dear friend. They were so happy. The four of us relaxed together, and Michael and I savored the presence of us. I resisted the temptation to pack too much, but I did send a wagonload home with Michael, just in case.
The only other issue we were keeping an eye on today was Benji's blood pressure. It was high again today, and his creatinine spiked a little bit also, possibly indicating some kidney trouble. But tonight, after he fell asleep, the numbers were perfect. A kidney issue wouldn't discriminate between day and night. This shift indicated that we were just witnessing the normal patterns of a wonderfully active boy.
We know better than to have expectations. We know that Benji's ANC could dip again tomorrow. But we are filled with hope now. Not only for a short, sweet homecoming, but for the treatment path we'd learned to embrace.