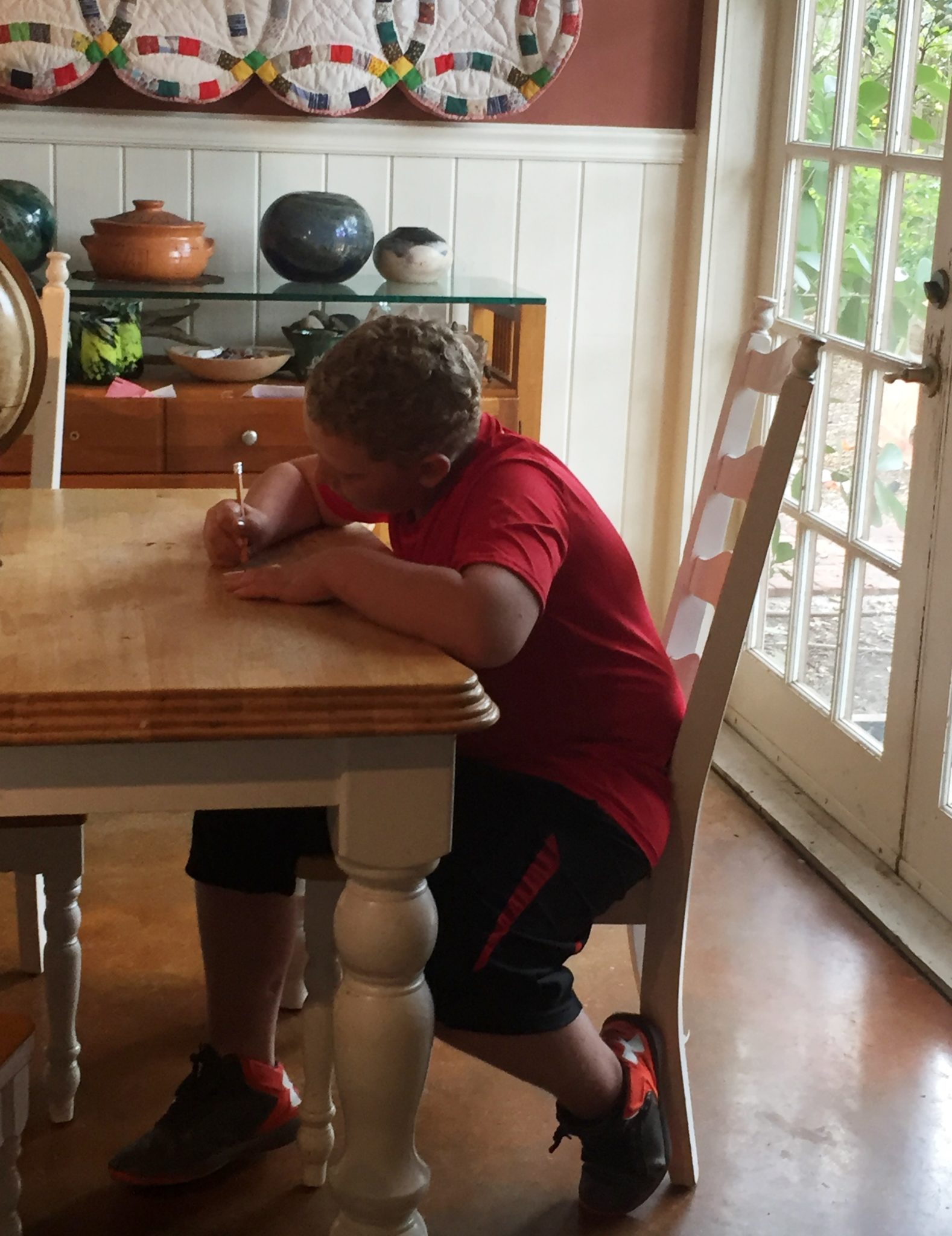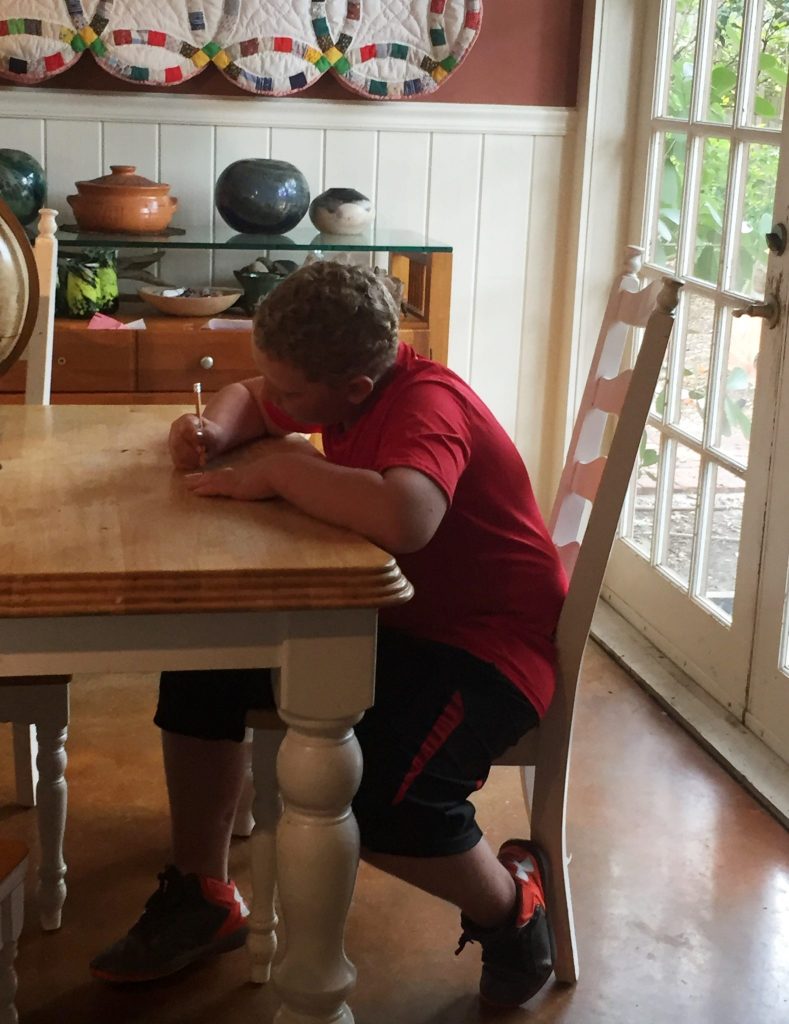 The boys had the day off from school today. Banyan slept in, while Benjamin woke up before the sun to join his daddy at his Monday breakfast meeting. He loves to do this. It was a happy way to start his day.
Our sweet old dog Singer continues to have problems, so it was back to the vet for all of us this morning. The boys were both so genuinely concerned about her. This time it was an eye issue, and several rounds of steroid drops seem to be really improving her condition. I read the label on the drops. Dexamethasone. Such a crazy, powerful, versatile medicine.
Banyan spent the day at a friend's house, and Benjamin and I enjoyed a sweet afternoon at home, cooking, cleaning, playing, and being creative. A friend dropped off twelve completed rainbow stars and we prepared our "pilot shipment" for the post office. And, Benjamin asked me to quiz him on three digit subtraction for a surprisingly long time. It is amazing how much he has learned this year. Neurocognitive delays? Nope. Not here. I know they can happen any time during or after treatment. But his current academic gains are a victory, in my eyes.
The chicken broth is in the crockpot now, waiting for our return from the hospital tomorrow. Benjamin will get his blood drawn first. I am very curious to see those numbers. He had a tiny nosebleed yesterday and a few small bruises today. I am also curious to see how his liver has tolerated this past month's increase in dosage. His absolute neutrophil count (ANC) was high last month, and if it is high again, protocol dictates another increase in dose. I worry about how the rest of his body will process these inevitable fluctuations. We do what we can here; milk thistle, castor oil packs, essential oils, etc. But chemotherapy is chemotherapy. It is designed to destroy. We cannot ease up on the measures we take at home, but rather continue to research and defend his body.
If Benjamin's blood counts make his oncologists happy, he'll proceed with Vincristine and then head down to the Special Procedures Unit for a lumbar puncture with intrathecal Methotrexate. It's likely that will be followed in a couple of days with Leucovorin. He'll also begin another pulse of steroids. We prepared today with lots of potassium.
Tomorrow will be the last time Benjamin has a lumbar puncture just a month after having one. From now on, he'll have them at the beginning of each three month maintenance cycle, and that's it. We'll still go monthly for treatment, but it will be intravenous. And of course, he'll have the nightly chemo at home, and steroid pulses monthly…but only four lumbar punctures a year from April forward. It's another small victory I cautiously celebrate, inside my own heart.