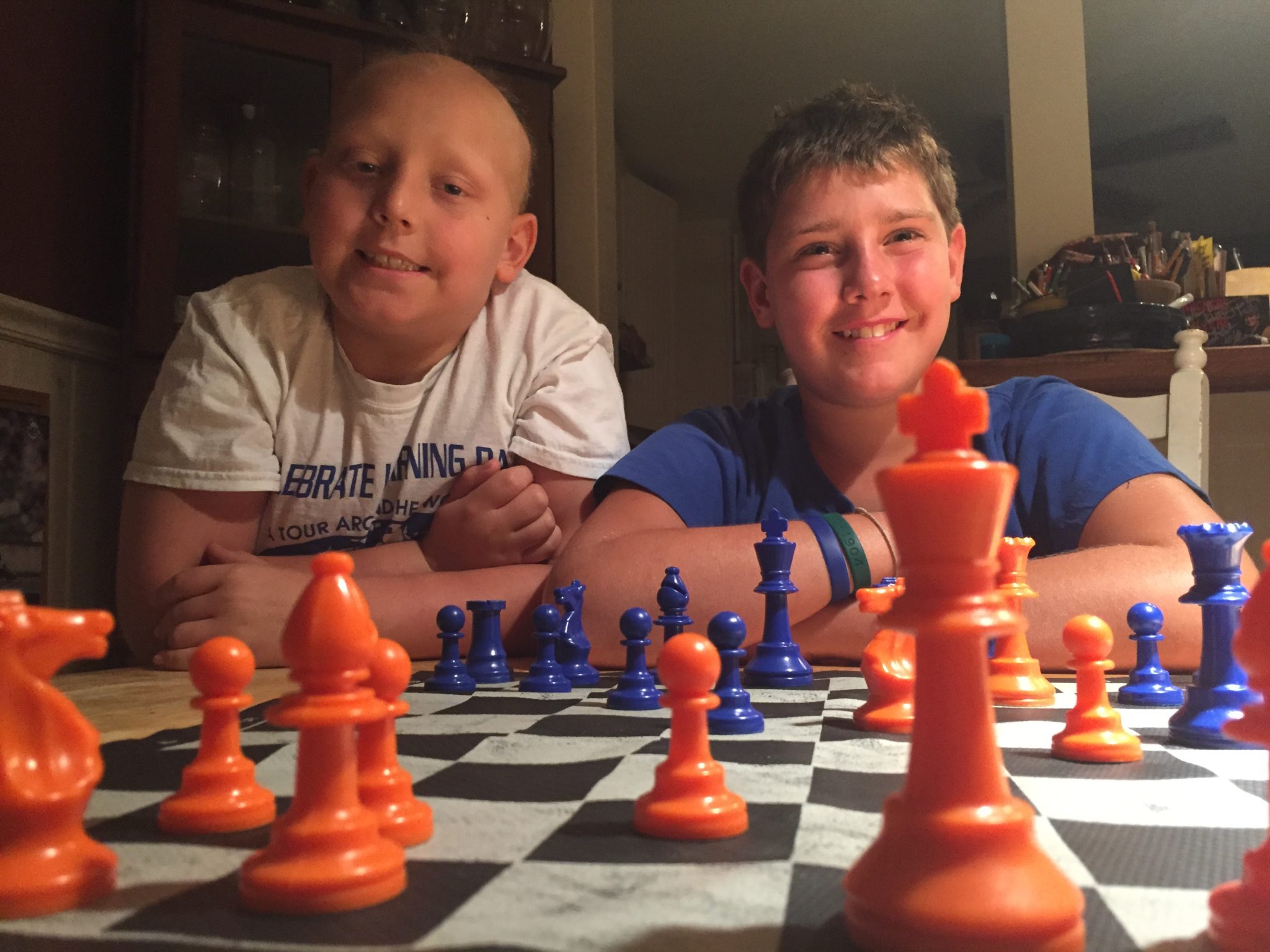 Ready or not, the new school year is upon us.
Today was spent packing, studying, reading, writing, cooking, and relaxing in preparation for the change we'll all feel when our alarms beep in the morning. Fresh, crisp outfits are laid out next to backpacks filled with brand new supplies. Lunchboxes are packed and ready in the fridge. Somehow, we have a 2nd grader and a kid in middle school. I'm not sure how that happened.
As I was making brunch this morning, I got a phone call from Benji's new teacher. She was calling to get filled in on Benji's treatment schedule, and hear how things flowed last year in Mrs. West's class. She asked the kindest questions. She told me that she'd already been researching Benji's diagnosis, and thinking of questions the kids in the class might have. We talked about HopeCam, and the system we had last year for homeschooling. We are hopeful that these arrangements will be temporary, and that Benji can return to school full time in November.
Benji has decided to go to school tomorrow morning. It will only be for an hour or so; Michael will be taking Banyan to his first day of middle school so that I can stay as needed with Benji, and be sure to be back in time to make his late morning appointment at All Children's. I'm so glad that he can enter his new classroom just like every other nervous second grader. I think it will make a huge difference in his comfort level when he is able to return. In the spring, when he had profound neutropenia, we wouldn't have even considered it. Now, it feels wrong not to let him go.
We will take school one day at a time–one hour at a time, really. At Benji's appointment tomorrow we'll get his blood counts. He will also be accessed (unless he chooses otherwise); he's never been accessed at school. These things will all factor into whether we take him to school Tuesday, and every other day. His new teacher is extremely supportive of this day-by-day decision making. We are all confident that Benji's academics will continue to thrive during these last months of front line treatment.
Tomorrow, while Banyan is choosing a gym locker and picking seats in a new cafeteria, Benji and I will cross the Skyway to begin his last week of Delayed Intensification. He'll receive an intravenous dose of Vincristine and his fourth set of Erwinia shots. I hope to meet with one of our A-team oncologists. Benji has had intermittent sharp stomach pains I'd like to discuss, and I also have several questions about his next phase of treatment, Interim Maintenance 2, which begins next week.
Nerves made tensions high at some points today. Everyone feels the impending change tomorrow will bring. Transitions are hard, but growth and opportunity are right around the corner. We will send our sons into their new adventures tomorrow with confidence and love, and ask for grace as we let them go.