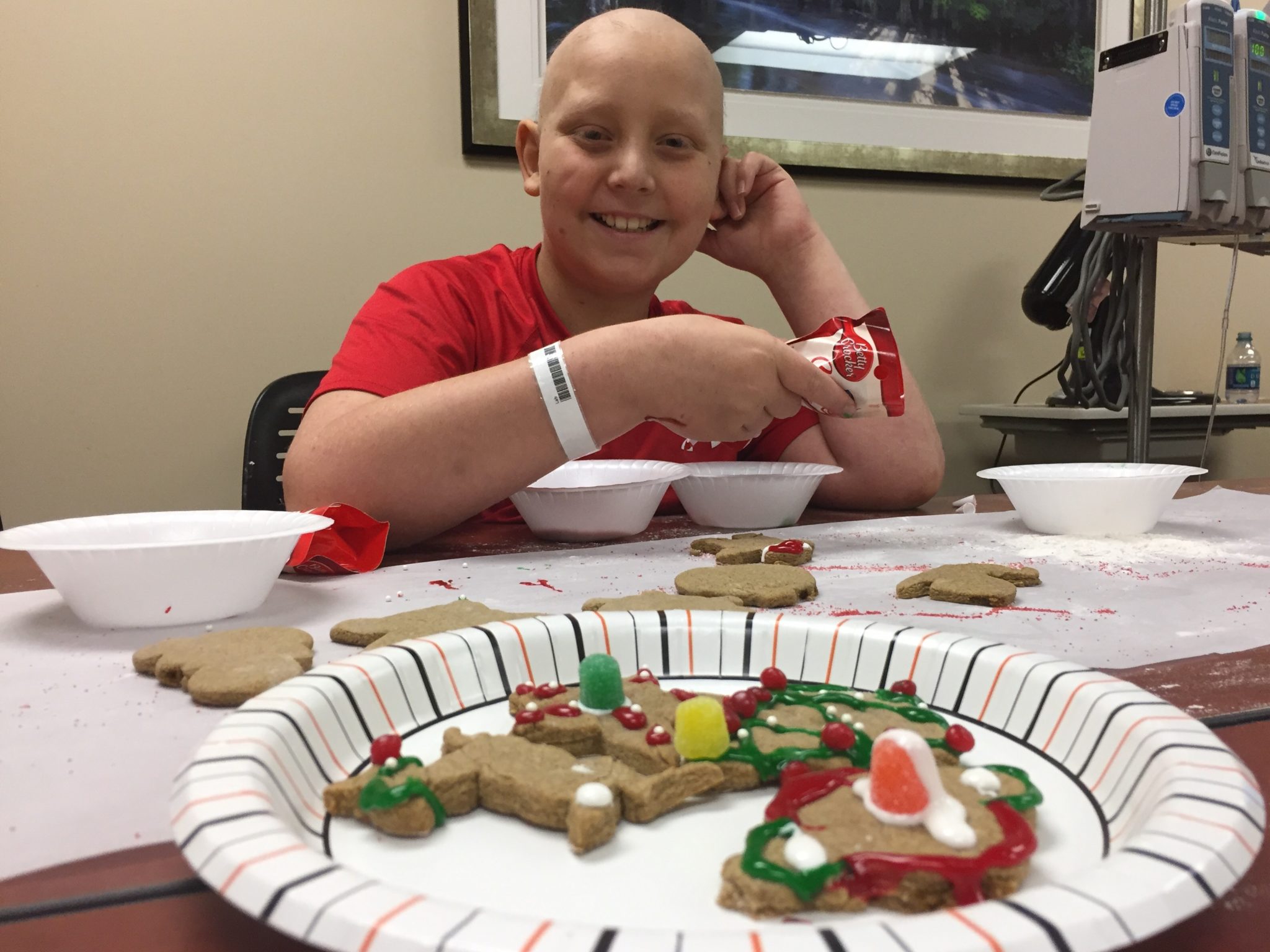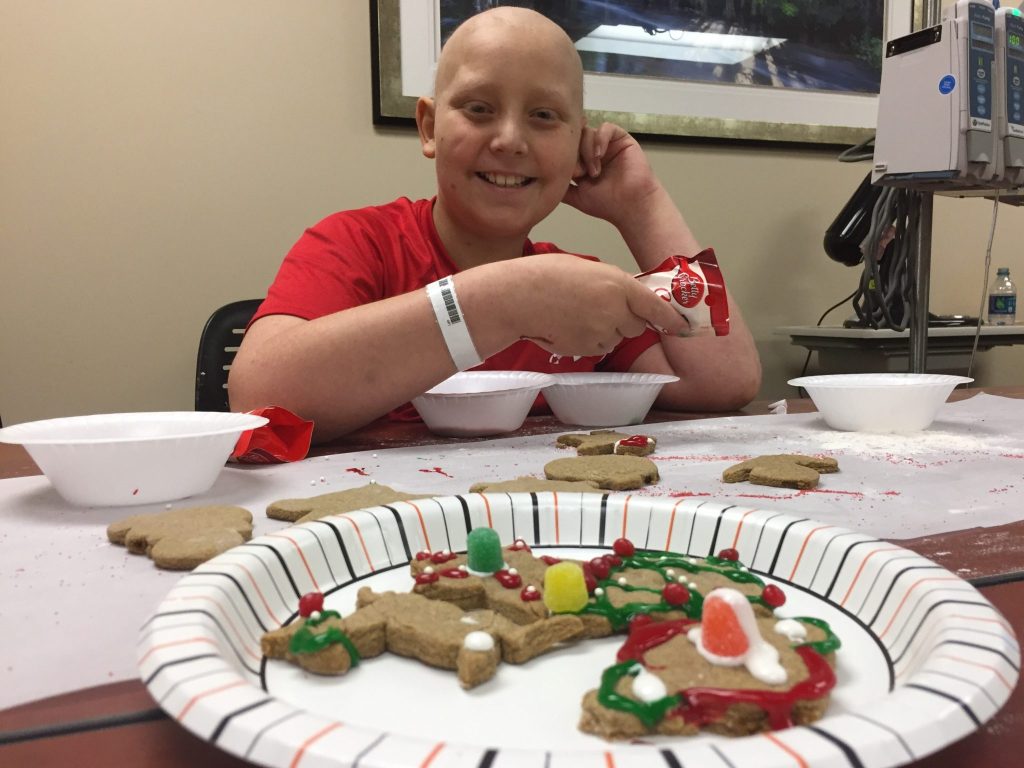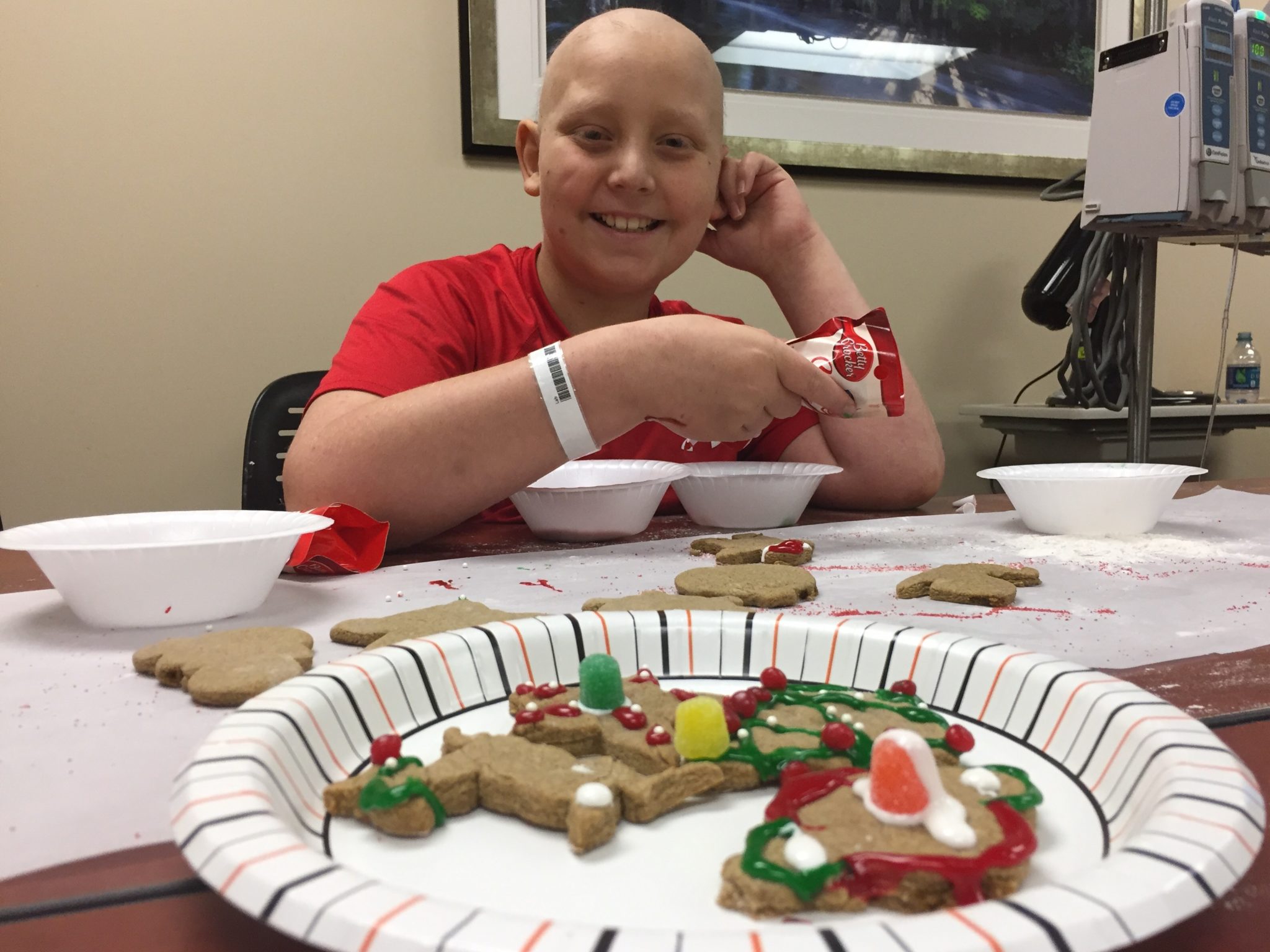 It's our first night in a new room up here on the seventh floor. Tomorrow will be the 30th day of this admission, when we are required to switch rooms, but we decided to move early. There is a lot happening over the next few days that will require our full attention.
Last night, our sweet nurse told me she'd be drawing labs a little early, anticipating that Benjamin would need platelets today. She wanted to complete the transfusion during night shift. I sleepily agreed, and woke up this morning as the last of Benji's donation was dripping from the bag. In the waking hours I realized I'd been forgetful. Benjamin was due to get reaccessed today. With his platelet levels dropping so quickly, the early transfusion meant our time for doing the procedure safely was limited.
Benji's labs this morning were stable, which was so reassuring. We expected the platelets to drop again, and they did, hence the transfusion. His hemoglobin rose a little, as did his overall white blood cell count. His blast percentage went down, but the absolute number of blasts remained about the same. The most encouraging numbers were his absolute neutrophil count (ANC) and his absolute lymphocyte count (ALC). His ANC was 250, which means he is no longer "profoundly neutropenic." His risk for infection has decreased significantly, which is a huge blessing. The other number, his ALC, was 450. As I understood it, this meant Benji was at the doorstep of being able to harvest his T-Cells. As soon as I calculated the number, I emailed Dr. Oshrine, then greeted Benji as he woke up for the day.
Overall, Benjamin felt great today. He did wake up with some significant pain in his knee. It was enough to make him cry. The moments of bone pain are still few and far between, thankfully. I hate them. After Benji got up to go to the bathroom, the pain dissipated. When he sat back down, he banged his head on his IV pump. I forgave myself for my forgetfulness last night, thankful for the early morning platelets.
As soon as Benji was awake enough to discuss it, I told him we needed to move quickly on the reaccessing. We had a wonderful nurse today who has a lot of experience and patience, two key ingredients to a successful procedure. She made Benji feel comfortable about it right away. He was deaccessed and free from tubing for almost two hours.
During his window of freedom, I encouraged Benjamin to go outside. His immunity was up, he was unencumbered, it was a gorgeous day, and the All Children's Christmas trees were being installed inside and out. He firmly refused. He felt like the adventure would make the time feel as though it were passing more quickly, which he didn't want. He was nervous about the accessing. I was disappointed but I understood. Instead we walked around the floor and he made balloon animals for two of our sweet little neighbors. This made him happy, and I was glad we stayed.
Benji's reaccessing went very smoothly. It took him a while to get to his peaceful place, so our nurse suggested he take a deep breath. When he did, she discovered that it pushed his port even closer to the skin, making her job easier. She asked him to take a deep breath when he was ready for the needle to go in. Just this little bit of additional control really helped Benji, mentally. He knew as well as she did when the moment came that the blood return would be immediate. He cried sweet tears of relief.
The first blood draw from Benji's newly accessed port was a special one. During rounds, our nurse practitioner and this week's attending physician told me that since Benji's ALC was so close to the mark CHOP had set, they wanted to draw a T and B Cell Enumeration sample, which would more specifically quantify the cells and measure their level of CD3, a protein necessary for the CAR-T trial. The results were just what they'd hoped for. Benji's cells are ready.
In order for Benjamin's T-Cells to be collected, he has to have an apheresis catheter placed into a large vein in his neck. There is no other way. This is a short lived implant that will only be necessary for the few hours that the blood is taken from Benji's body and cycled back in. It should not cause him any pain, only the discomfort of having a new apparatus attached to him for a while.
The trickiness of this procedure lies in Benjamin's stubborn spleen. The catheter has to be implanted by a surgeon while Benji is under anesthesia. This usually requires a platelet threshold of 50,000, a number Benji simply cannot attain right now. So our team is working with surgery and getting creative on a compromise. The plan is to give Benji a huge transfusion prior to surgery and to send him to the operating room with a second transfusion underway. He will probably need a peripheral IV for this procedure, so that the platelets and anesthesia can run at the same time. Obviously, all of this makes me nervous. But collecting these cells is so critically important, and this window of time is so precious. It has to be done. The team let me know they were working on the details and would get back with us on timing as soon as possible.
The Child Life Specialists have really gotten creative in stimulating Benjamin's culinary interests. Today, they procured all of the supplies necessary to make gingerbread cookies and decorate them, not only for Benji, but for all of the kids on 7 South who could leave their rooms. I sat with Benji and assisted him as he rolled his dough perfectly, chose his shapes, baked his cookies and expertly decorated them. We played the first Christmas music of the season. Everything else disappeared for a moment. We had such a good time.
Michael arrived just as Benji was proudly escorting his decorated cookies back to his room. I filled him in on the apheresis plan. At this point, there was still a chance the collection could happen as early as Wednesday. That's when Michael and I decided to switch rooms a day early, and I'm so glad we did. I like our new space. It has good energy.
Kathy and Gana brought Banyan to us after his school day, along with a delicious pot of potato soup made with homemade broth from the Thanksgiving turkey. Benji had two helpings. It was the perfect first meal in our new room–warm and nourishing.
During dinner I received an email from Dr. Oshrine. He said that the FDA has now approved the compassionate use of Inotuzumab for Benjamin. With Pfizer's approval yesterday, that's two down, one to go. The hospital's institutional review board (IRB) is the last hurdle, and I am completely optimistic that they will say yes. Dr. Oshrine also said that the IRB needed to approve Benji's cell collection and storage, since it can't be sent to CHOP until he is enrolled on a CAR-T study. Again, I am optimistic. So, with the hospital's blessing and some creative surgical teamwork, we can boost Benji's platelets, insert an apheresis catheter, collect his powerful T-Cells, freeze and store them, obtain the Inotuzumab, and begin its administration. If this all happens as planned, during this small open window of reduced infection risk and manageable blasts, it will be as fortunate a convergence of events as we could have hoped for at this stage. I am beyond grateful for all of the phone calls and emails that must be flying around this hospital and this country on Benjamin's behalf right now.
Benjamin got a new bed to go along with his new room tonight. It is super comfortable and he is sleeping soundly. I am eager to joining him. Tonight, gratitude is enjoying a well earned victory over fear.