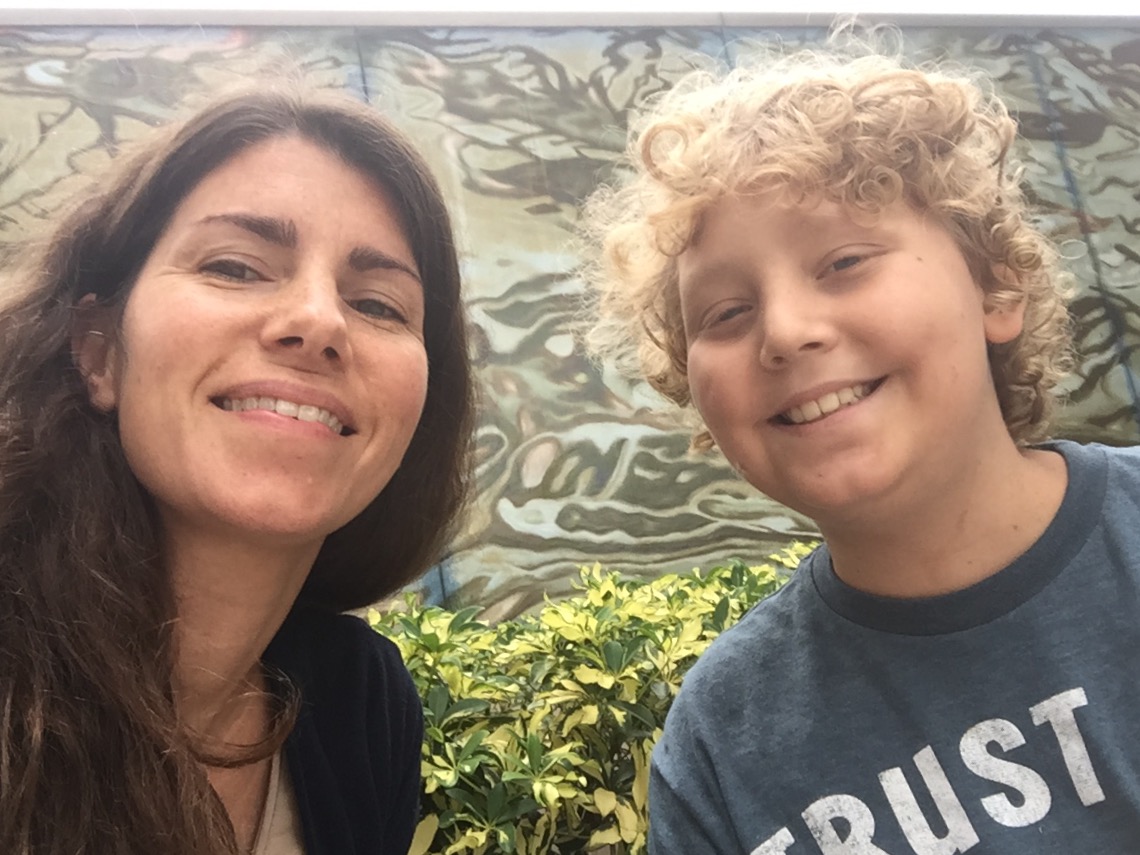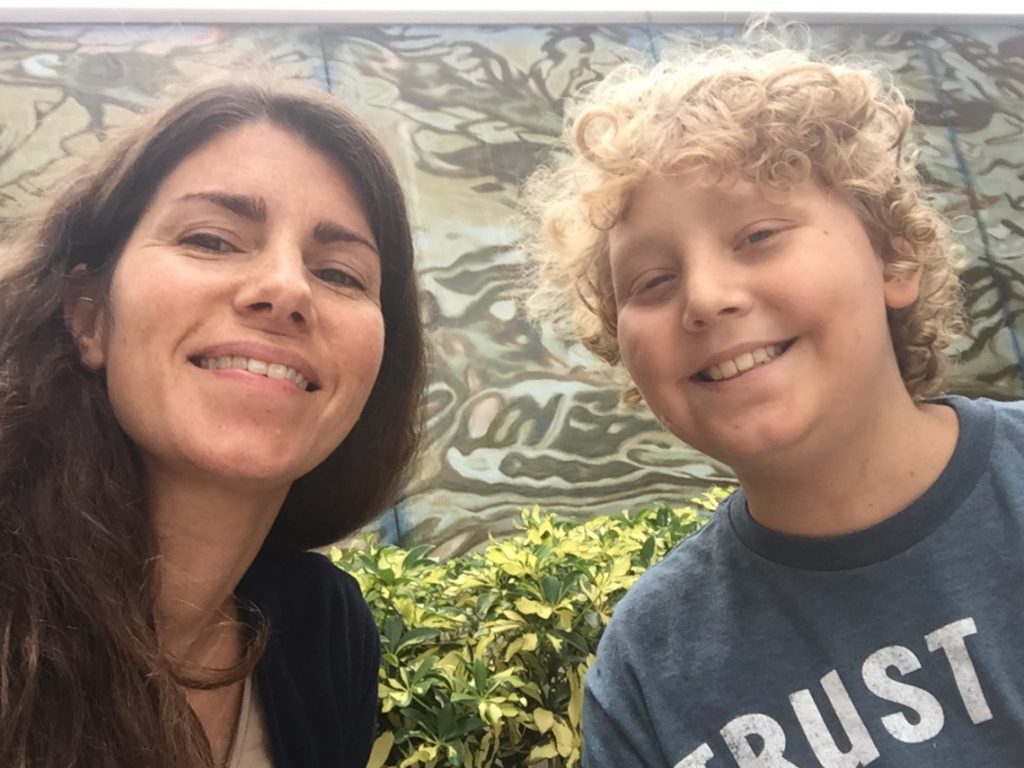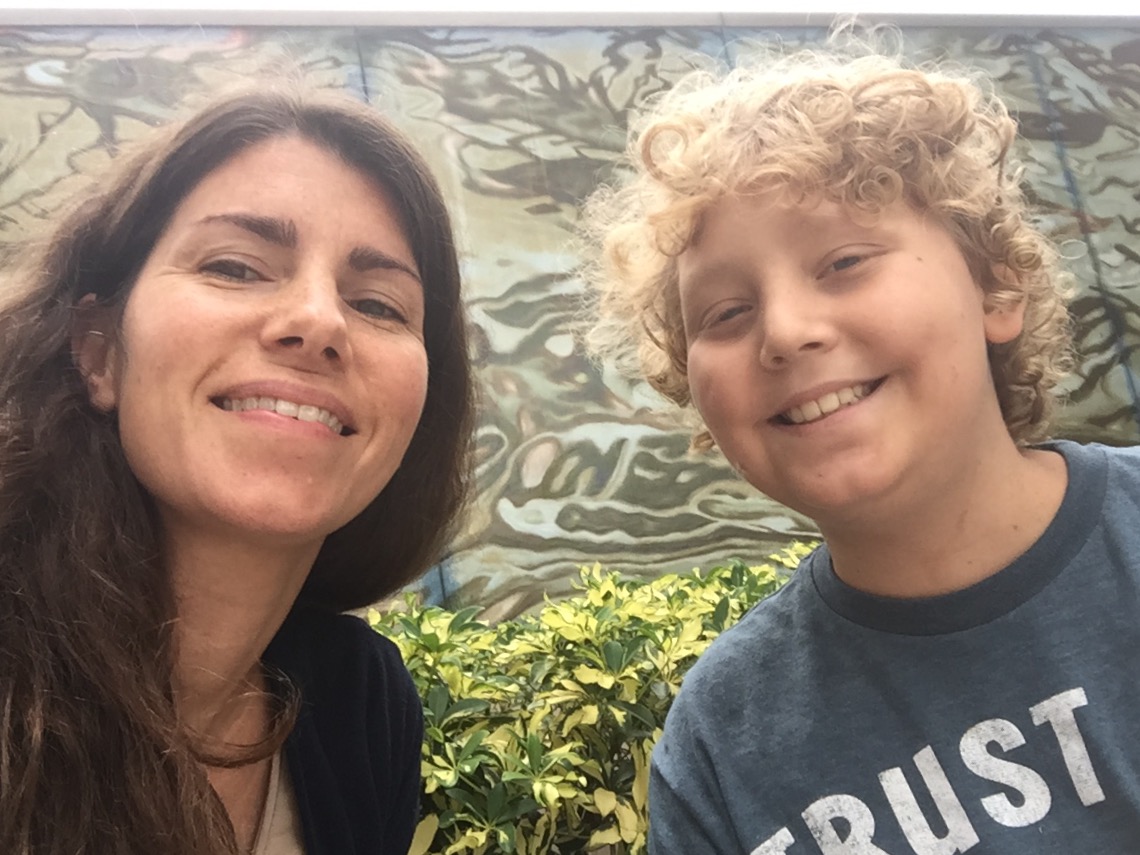 Benjamin was super tired this morning. He slept in later than he has since we've been here. I figured after yesterday's diuretic episode he was probably pretty depleted and needed the rest.
Benji was still sleeping and I was making my second cup of coffee when the Child Life Specialist came by. She said she'd "heard through the grapevine" that Benji wasn't getting up and walking around as much as I would like. (I need to be careful what I say around here.) I told her it was a tricky balance with how tired he's been, but that I know how confined he'll be soon and I'd like him to move his body as much as he can while he's able to. She suggested many things, like games, exercise equipment, and physical therapy. I told her he had a negative response to PT after his Methotrexate toxicity admission, and we need to save that for when his body really needs it. The other stuff can't be forced. It needs to be on his terms. She left saying she'd brainstorm some ideas.
It's as if Benji heard our conversation. He wanted to walk around the hospital more today than he has in many days. We went to the cafeteria twice. We ate our lunch outside. We took laps and went on a Pokémon hunt. And at 12:30, we went to the south end of the hall to watch the construction workers across the street do a Friday dance, requested by the Infusion Center nurses, for all of the kids who could see them from the All Children's windows.
The day's activity did make Benji pretty tired. It's to be expected; during rounds we learned that his absolute neutrophil count (ANC) is down to 320. Once it dips below 200, he'll be considered "profoundly neutropenic," and he'll receive a prophylactic antifungal medicine. Any fever will mean immediate antibiotics and blood cultures. He'll have virtually no immune system.
Dr. Moore confirmed today that he wants us to stay for the entire month of reinduction. It will take a while for Benji's counts to recover. His chemistry is also being continually microadjusted. His uric acid has gone up again, so he's back on Allopurinol. They are watching his albumen and calcium. They added potassium back to his fluids today and increased the rate. And he will likely need another platelet transfusion tomorrow. I also asked Dr. Moore if he could check in with Dr. Tabori in Toronto to see that he has received all blood, tissues, and biopsies sent to him, and ask for any updates on his recommendations moving forward.
When Benji was ready to settle back in bed for the afternoon, we got started on his schoolwork. We took breaks for a sweet package delivery and a visit from Michael's Uncle Dennis, but no breaks for naps today. Benji's sleep this morning was all he needed. I'm grateful that school is coming easily for us.
Tonight I learned that there are no more Erwinia shots in the building. Benji could have gotten the last of them, I don't know, but I do know that our friends who need them can't get them right now. There is a nationwide shortage. They are searching other hospitals, with help from our nurses, but in the meantime their chemo schedule is being delayed. I find this so outrageous and unacceptable. I've contacted the pharmaceutical company and hope for a reasonable explanation soon.
Michael stayed home for one more day today. He was still a little symptomatic and he wants to be on the safe side. He plans to come up first thing in the morning. Benji and I can't wait to see him.