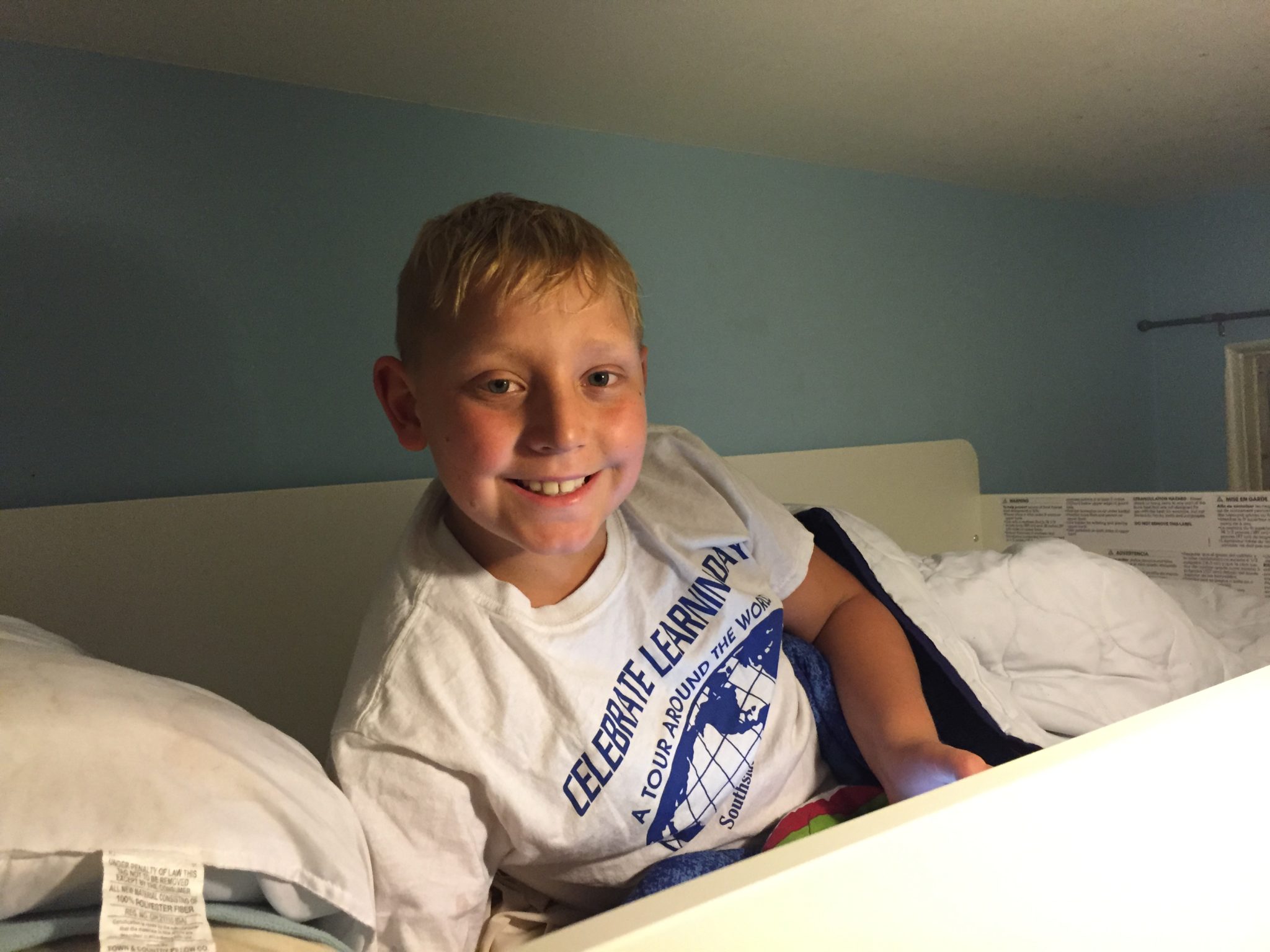 From the time we woke up until _____ (we're still going), we worked on Project Kids' Room Renovation 2015. It has been such a productive day, and for the first time in weeks months, Benjamin is sound asleep in his own bed. He knows there will always be space for him in our room, when he isn't feeling well, or just when he needs to be near us. But it's so nice to be able to celebrate his wellness and independence in a space he enjoys.
There were a few moments today that Benjamin looked super pale to me. I checked his eyelids and lips. The color would return quickly. He also has a fresh bruise of unknown origin. I know his numbers were super strong Friday. I doubt this scrutiny with which I look at him will ever go away.
Tomorrow we will visit the Outpatient Care Clinic for Benjamin's last dose of Doxorubicin. This is the medicine most moms attribute to their children's hair loss. Apparently Benjamin's hair is just as strong in constitution as he is, at least for now–he hasn't lost it and I'm beginning to wonder if he will. It's a question I'll have for the oncologists tomorrow: is there a correlation between hair loss and success of treatment? If the fast growing cells in his hair follicles aren't being damaged, then how do we know the medicine is reaching its target? He'll also have Vincristine, his fifth Erwinia shots, and he'll begin another week of Dexamethasone. Michael and I have been keeping afloat on the ebbs and flows of the steroid moods. We're ready for this next round.
When we talked about tomorrow's hospital visit today, Benjamin reacted with calm and confidence. When he smelled something tonight that reminded him of the hospital, he asked for lavender instead of a bucket. He is moving through Delayed Intensification in such an admirable way.