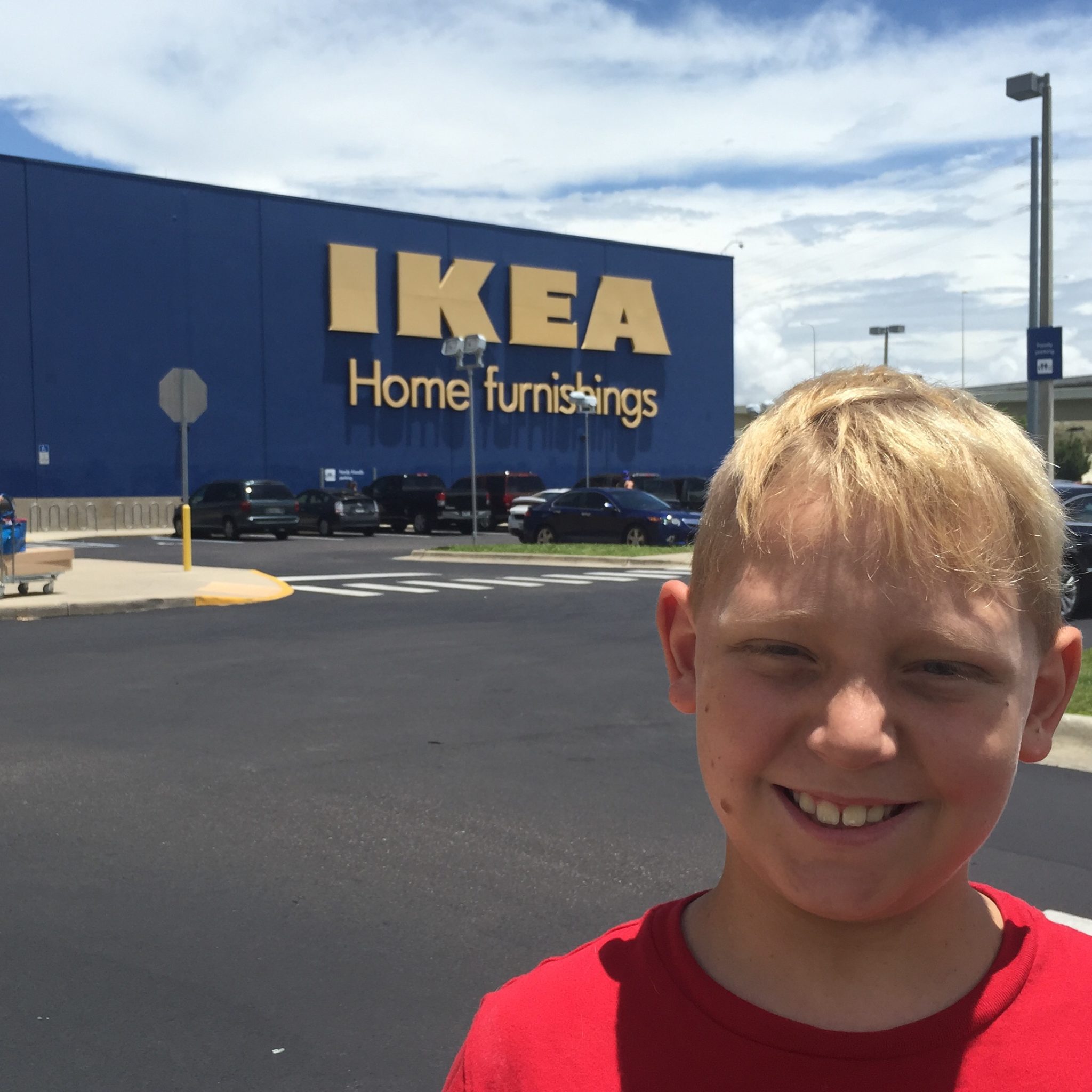 Another good night's sleep for all preceded a trip to our Downtown Farmer's Market. We haven't been in ages. Benjamin loved it. We scored a bunch of veggies and even found a hunk of mango turmeric. I didn't know such an animal existed.
After the market, Benjamin didn't feel well. He was pale and tired, and his belly hurt. We had talked about making a trip to IKEA today to purchase the beds we need to renovate the boys' room, and make it middle school ready. We didn't know if we'd make the trip or not. But after a rest, Benjamin was excited to go. We had a fun and productive adventure. Benji was so eager to help Michael load up the many, many boxes and tie them with tarp and twine.
We've enjoyed Vietnamese take-out and now we're ready to assemble. This will be quite an undertaking, but so worth it in the end. The bunk beds we're removing have seen nearly a decade of growth. I remember when Santa first brought them here. Banyan was so young his chubby little legs stuck straight out off the top bunk, not bending at the knees. They've heard brothers' whispers and mama's songs and bedtime stories galore. It's the end of an era, for sure.