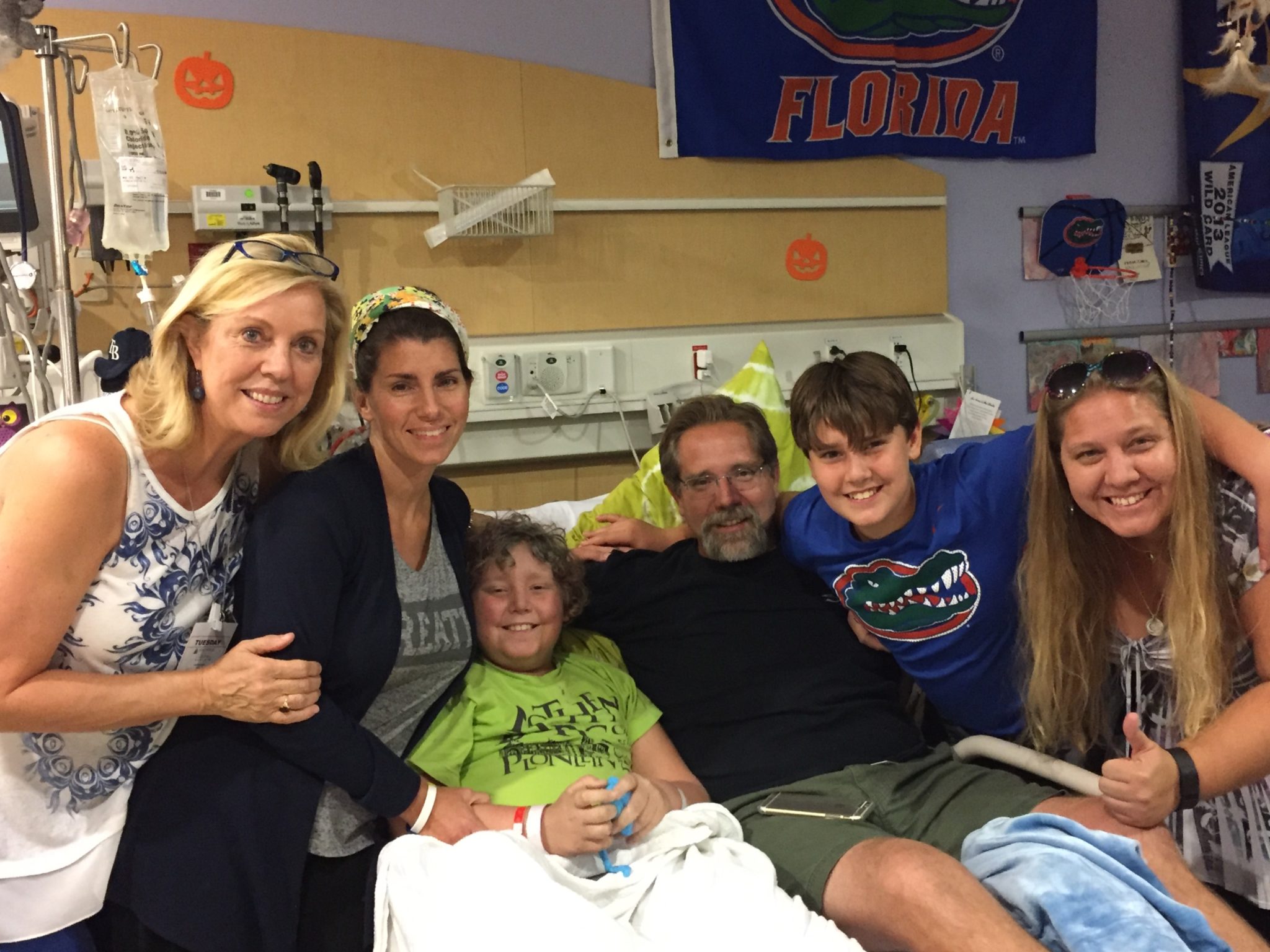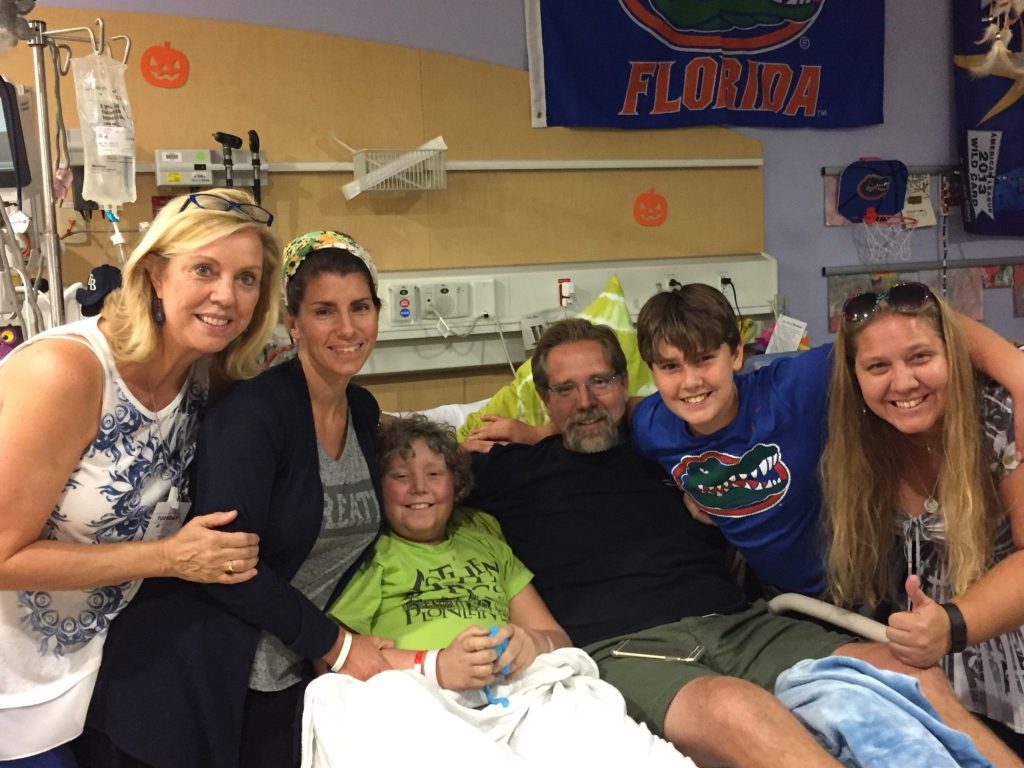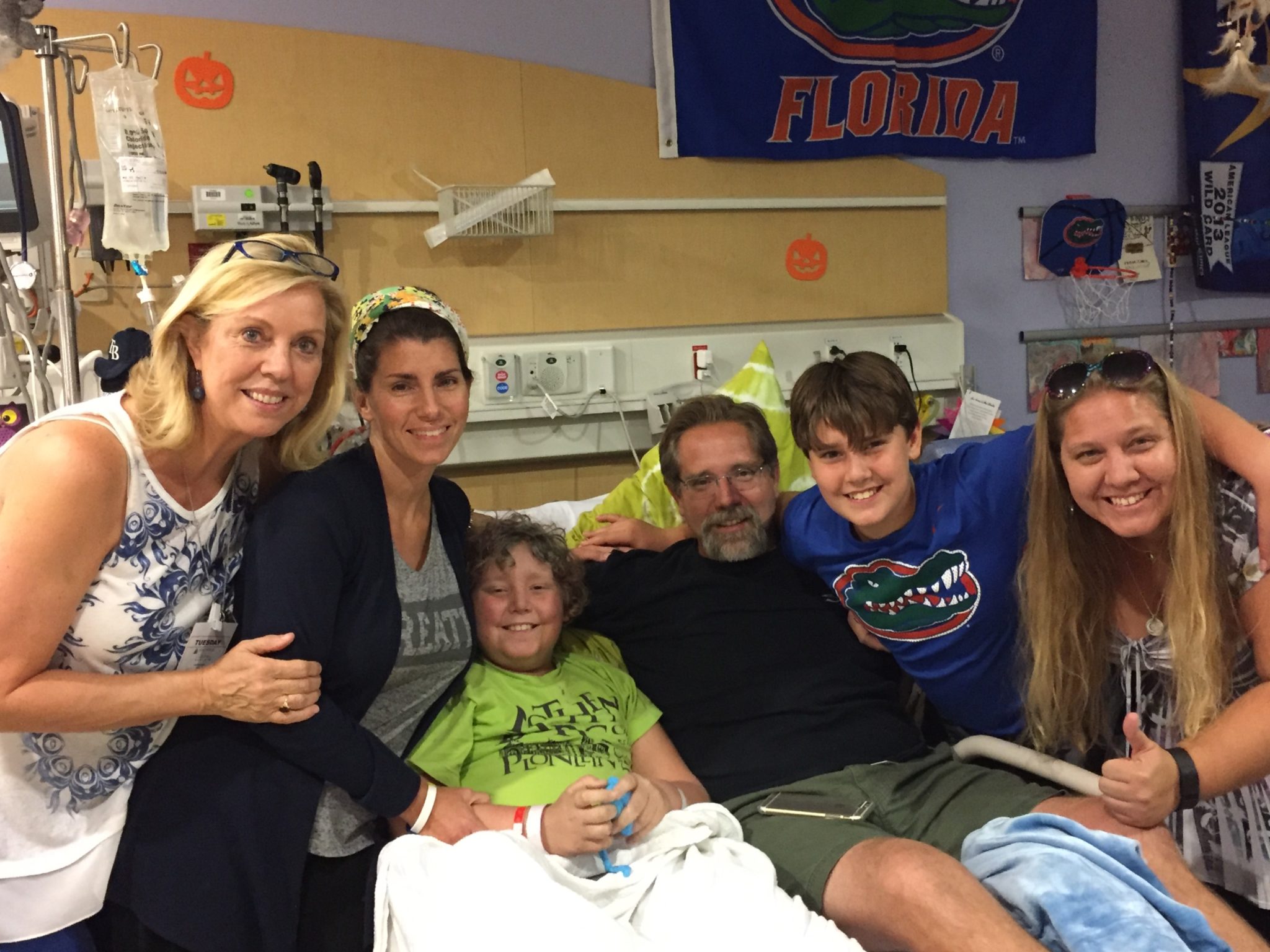 Tonight is our 23rd night on the 7th floor. Our longest stay before Benjamin's relapse was 22 nights. Maybe that's why things have felt more emotional today. Maybe it's the autumn outside I know we're missing. Maybe it's watching more friends ring their bells and go home. Maybe it's just okay to feel sad sometimes, let it flow through the room for a minute, and move on.
Benji received a platelet transfusion this morning. Thirty times now, a stranger's blood products have entered his body. Thirty times. The platelets were ordered and already in our room when we woke up, so I didn't contest the transfusion. I knew the platelets would be wasted if Benji didn't use them, and his count was low, at 17,000. But I think it's time to transition his transfusion threshold back down to 10,000. It's been at 20,000 since he had blood in his stool, which was over a week ago now. I don't want him to get transfusions unless he truly needs them.
Our sweet neighbor down the hall brought Benji breakfast this morning. After he ate and his platelets were received, we took a morning walk around the floor. We took the binoculars down to the end of the hall and watched the research building construction team smoothing concrete. As we sat near the window in the bright sunshine, Benji showed me a small tuft of hair that had come out into his hand.
We returned to the room to tackle schoolwork for the day. Benji enjoyed his new tablet. He completed a reading journal entry, some graphing exercises and a math test, then our sweet friend Rhylee's mom stopped by the room. Rhylee, age 7, was ringing the bell today. Her scheduled admissions for medulloblastoma treatment were over. Benji jumped up immediately. He was excited to go.
Rhylee's extended family and friends were there, and all the nurses lined up for their song. Kelly the music therapist strummed the tune and everyone sang. I stood behind Benji with inevitable tears in my eyes. I looked around at the other patients who had left their rooms to watch, easily identified by the IV poles throughout the crowd. Each of their mothers wore the same expression. I was grateful for the outlet of clapping and cheering when Rhylee rang that bell.
As we said goodbye to Rhylee and her family, we saw our other friends (the ones who'd brought Benji breakfast) packing up to go home as well. This admission is finished for them. I'm always happy to see friends discharged. I wish them deep breaths of fresh air. But now all of our buddies on the floor have gone home.
I think Benji was feeling a little emotional today too. For more than three weeks we have communicated and cooperated perfectly; not so today. This afternoon, when we came back to our room and tried to resume schoolwork, it became clear quickly that he needed a break. I didn't resist. I needed one too. We enjoyed some quiet time instead.
A sweet Child Life volunteer came to see Benji for the second time since we've been here. She brings her ukulele when she comes and teaches him cords, and they make up silly songs about chicken nuggets and fries. Benji adores her. Her visit was perfectly timed.
Michael came to see us after work, and Kathy and Gana picked Banyan up after school. They brought us our joyful eldest boy, and another delicious homecooked meal. We had a sweet visit and played games until Benji's bath time.
I had to discipline Benji as our family was leaving. It upset him, which upset everyone. I felt awful and second guessed myself. But we still have a human being to raise, even here. It was our first such moment in 23 days, which is pretty darn incredible.
After everyone left, I helped Benji take his bath and get into bed. He requested tea and I was happy to oblige and sink into our space of ritual. He asked me to come sit with him. I did, and we hugged into each other all of the unsaid words of this twenty-third day on the seventh floor.
Benji's nightly vitals check revealed a weight gain of nearly two kilos in just a day. I'd noticed last night and throughout the day today that his urine output was significantly lower than it has been. I asked our night nurse if she could ask Dr. Moore, who is on call, whether Benji should have a dose of lasix to avoid fluid retention. He said yes. Benji is sleeping soundly now and his body, and my emotions, are much more in balance. Tomorrow is a brand new day.