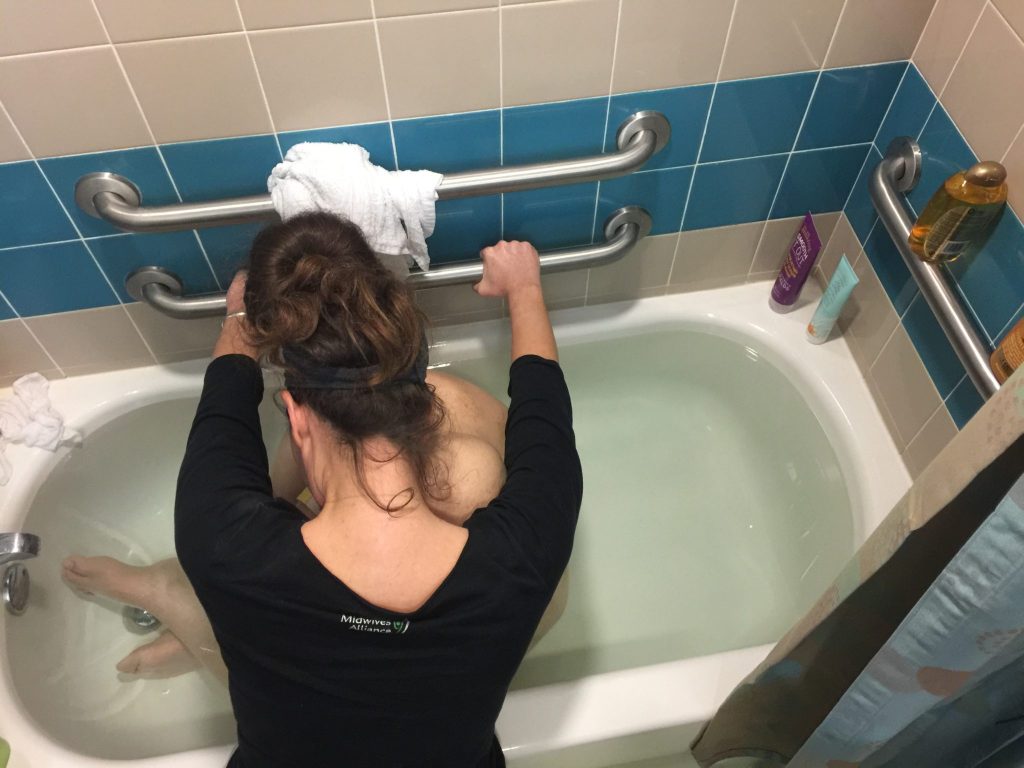 Benjamin continues to do his brave work, and we continue to make the best decisions we can for him. This has always been true, of course, but we are accustomed to being informed by evidence. Now we are being informed by instinct and love alone.
I was woken in the middle of the night when our nurse came in, alerted by the monitor that Benjamin's pulse was in the 150's. His skin had never felt so hot to me. I requested a temperature (now that we have stopped everything but comfort measures, I have to request invasive vital signs like temperatures and blood pressures). We followed it with intravenous Tylenol. It took the rest of the night for his pulse to come down again.
Benjamin's fever was almost certainly caused by the leukemia itself, but just to be sure, I asked the team at rounds this morning if we could resume his antibiotic. This was a decision we had to make ourselves; our care team is not going to add things back into the plan at this point. But we have gone more than two years without an infection, and we are absolutely not going to start getting them now. It was a decision we made with confidence.
This morning Benjamin felt strong. He sat up in his chair, he ate a little and drank plenty, and we even played a quick round of UNO in bed. The activity prepared him well for a long nap. While he slept, the Palliative Care team came in, per our request. We wanted to talk about hospice. We had several questions, but the biggest one was whether the hospice team would be able to transfuse platelets at our house. After much investigation we were told this wasn't possible. The arrangement would have to include us taking Benjamin to our local hospital every other day or so for platelets. Michael and I couldn't imagine doing this to him, as uncomfortable as his body is. The rest of our questions didn't matter. We decided to stay here.
We will never stop platelet transfusions, because we want to avoid excessive bleeding and the chance of stroke and seizure. We had, however, decided to stop transfusing packed red blood cells to avoid excess fluid in Benjamin's system. But his hemoglobin is dropping (it was 5.7 this morning), and it was clearly affecting his comfort level as the day went on. We decided that we will request a small unit from the blood bank in the morning. All other volumes of fluid have been removed from his daily regimen and he is not showing signs of retention. If it brings him comfort, we think it's the right thing to do. This is another decision that belonged entirely to us.
Dr. Oshrine responded to our question about Benjamin's steroids exactly as we expected him to. I think it is very unlikely that the benefit from steroids is going to be sustained. I would look at this improvement as an opportunity to spend quality time with him and focus on his comfort. We are trying, so hard. But Benjamin spent almost all day without supplemental oxygen again. And those collected cells are just sitting there at Moffitt. Acceptance is not coming easily.
Benjamin's pain started to increase as the evening approached. Soaking in a bath was his answer. He was extremely pale and got very lightheaded to and from his destination, but for the length of time he was submerged, he was in complete peace. He could hardly hold his head up he was so tired, so I steadied my arms on either side of him, allowing him to choose which way he rested. I kissed his head and hummed songs I sang to him when he was a baby. It took all my strength not to cry. I just kept thinking about what an honor it is to be here with him now.
Benjamin's fever returned tonight. His pulse started to escalate and he felt warm. We caught it much sooner and requested IV Tylenol, which worked quickly. We also increased his pain medicine doses in his PCA. Once his fever broke, he woke up and felt well enough to eat. Out of nowhere, he asked, "Do you know when we'll be going to NIH?" My stomach dropped.
Michael and I waited until our nurse left the room, then we sat down with our boy. We followed his lead. We answered every question as best we could. We told him that the doctors didn't think he could go to NIH anymore. He asked what we would do next. We told him they didn't think there was anything left that would treat his leukemia, and that the most important thing now was that he was comfortable and free from pain. He asked when we could go home.
We considered tonight's conversation "part one" of what will surely be many more. He didn't seem scared or confused at all. When Michael asked him how he felt in his body, he said, "I feel fine!" What a kid. We didn't use the words death or dying, not yet. It didn't feel right. We told him that his body would know what to do, and that he didn't have to do a thing. All he has to do now is be happy. Regardless of what we've been told, I will make it my mission to figure out this platelet situation, and discern whether hospice is the right decision for us. If Benjamin wants to go home, then we will take him home.