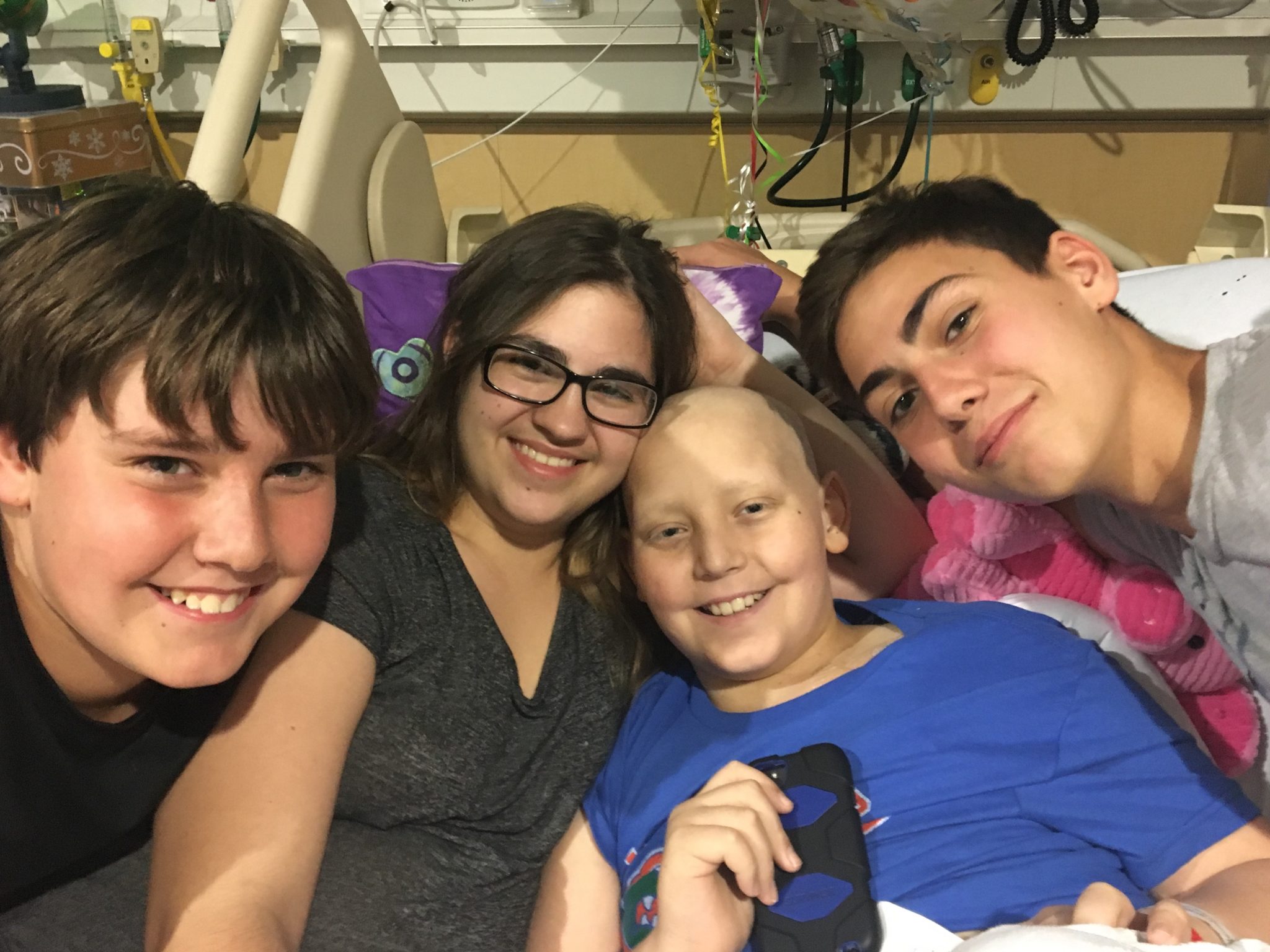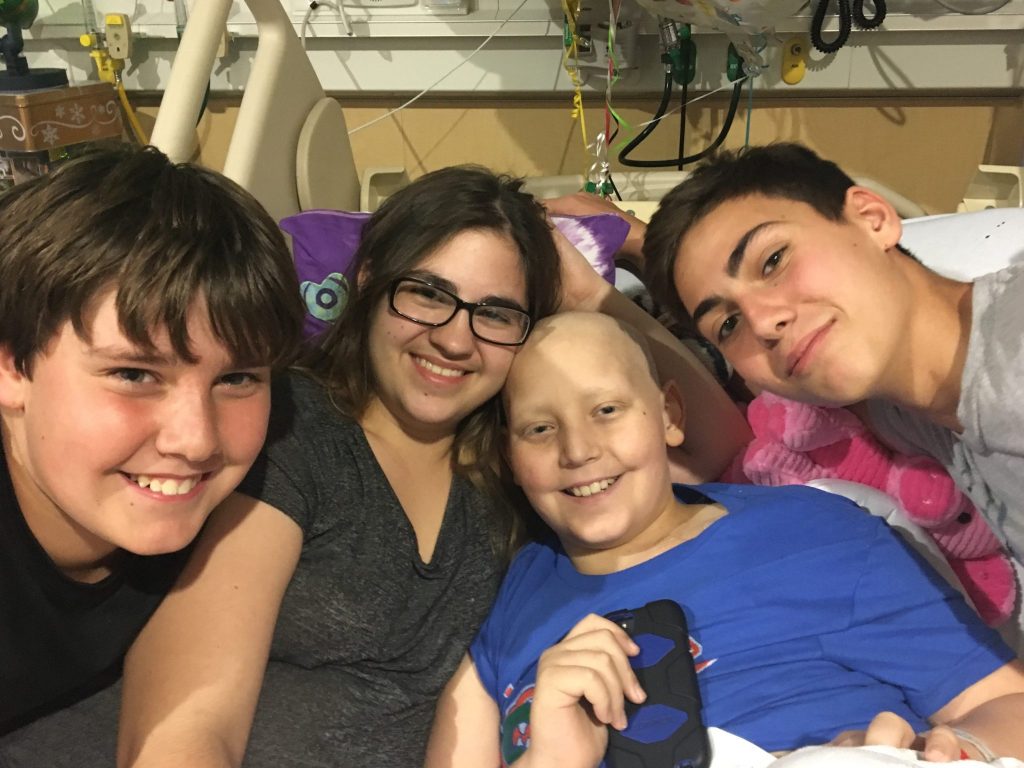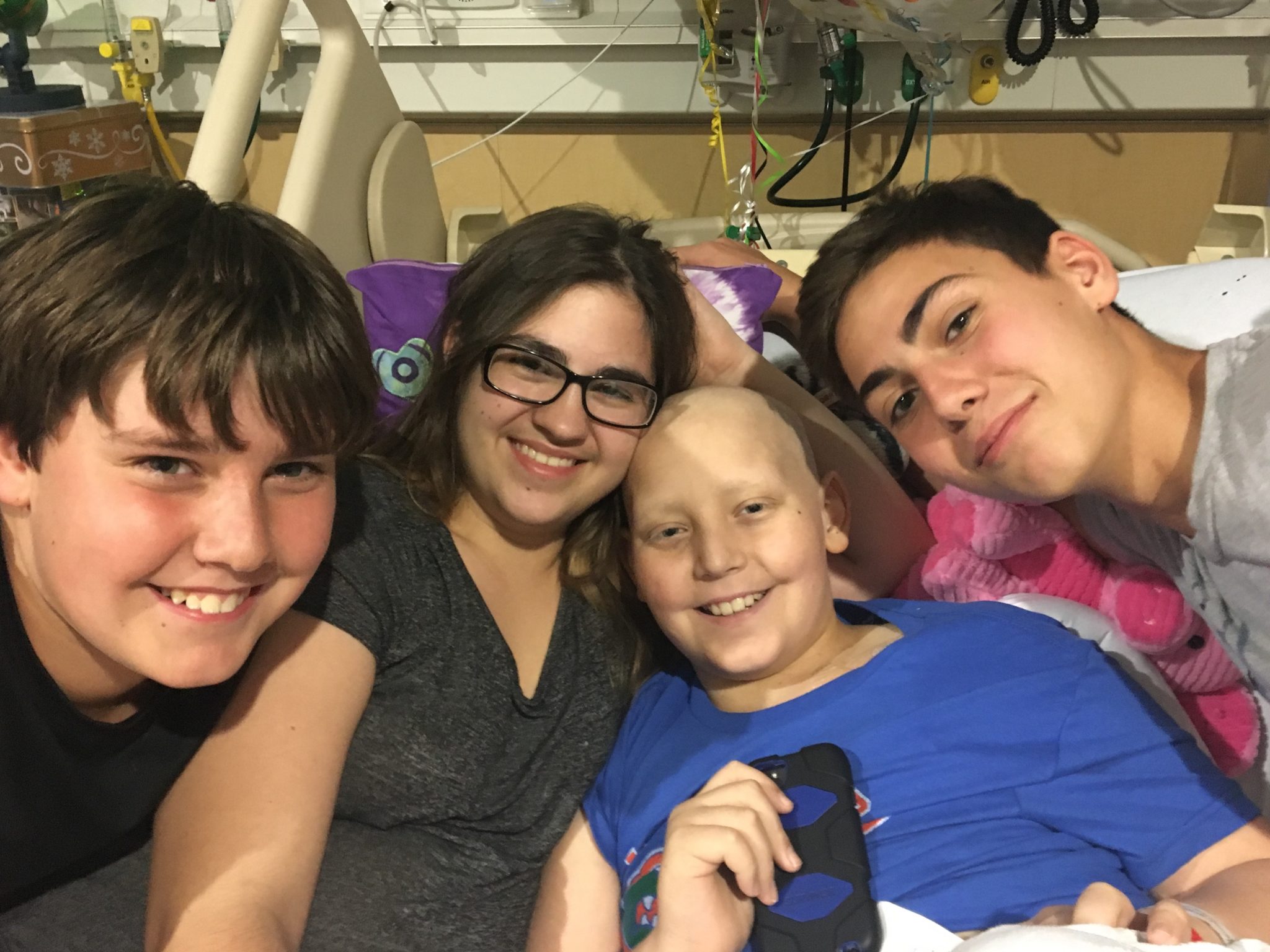 Tomorrow is Christmas Eve, and where we spend the holiday night is still very much up in the air. Benjamin and I both slept long and well last night. When we woke up I was extremely encouraged. He was in a good mood and he didn't complain at all of stomach pain. He wasn't nauseous. He was lively. 
Benjamin's nurse came in to draw blood for a type and screen, which told me he'd need a packed red blood cell transfusion today. His hemoglobin took quite a drop. That explains how pale he looked as the day went on yesterday. His platelets held a little better from yesterday's transfusion than they had been–they were at 13,000 yesterday, which was a great sign if we do go home. It will make me feel a lot better about his safety.
Benji's leukemia blast percentage continues to rise, and his total white cells continue to fall. His absolute leukemia cell count has been the same now for a few days. Everyone tells me that's the number that matters. But I can't help cringe when I see that blast percentage number. It's up to 36% again. I have no idea what to expect from Tuesday's bone marrow aspirate, or what it will mean if Benji's cells have morphed again. I'm trying so hard not to think about it.
My answer to fear is always gratitude. This morning I was overwhelmed with it. Benjamin was feeling well and I was wrapping Christmas presents. Gifts and acts of kindness come to us every single day. So many people have tried to help smooth our path. We continue to be so thoroughly and thoughtfully supported. As I write this, I am listening to the constant cries of a little guy who is left alone here every night. We have so many blessings to count.
Benji felt so well that I started loading up some non-essentials in wagons to send home with Michael in case we get a weekend leave of absence. During rounds, we talked about what would need to happen for a discharge. The hospital pharmacy is closed for the weekend, so all of our prescriptions were sent there today, just in case. Benjamin asked how many pills he'd have to take. This is really important for him. There are five prescriptions he'll have to take, but only one is three times daily. There are three more prescriptions for comfort that are encouraged, and one or two others that are only if needed. By our calculations he'll need eleven pills a day, minimum.
The bigger problem is that Benjamin still isn't eating or drinking enough on his own. He started feeling poorly again in the early afternoon, and he vomited once. He agreed to one dose of Marinol. After his blood transfusion was over, our nurse dialed down his fluids to see if he could intake the same amount. He tried, but he didn't quite meet their criteria. Tomorrow morning could hold another story.
Sarah, Lilye and Lotus came to visit from Gainesville tonight. Benjamin didn't feel super but he loves spending time with his brother and cousins. It was wonderful to see them together.
After everyone left, Benjamin fell asleep in my arms. I felt so lucky to hold him there. I have no expectations for tomorrow. We will be where it makes the most sense for him to be.