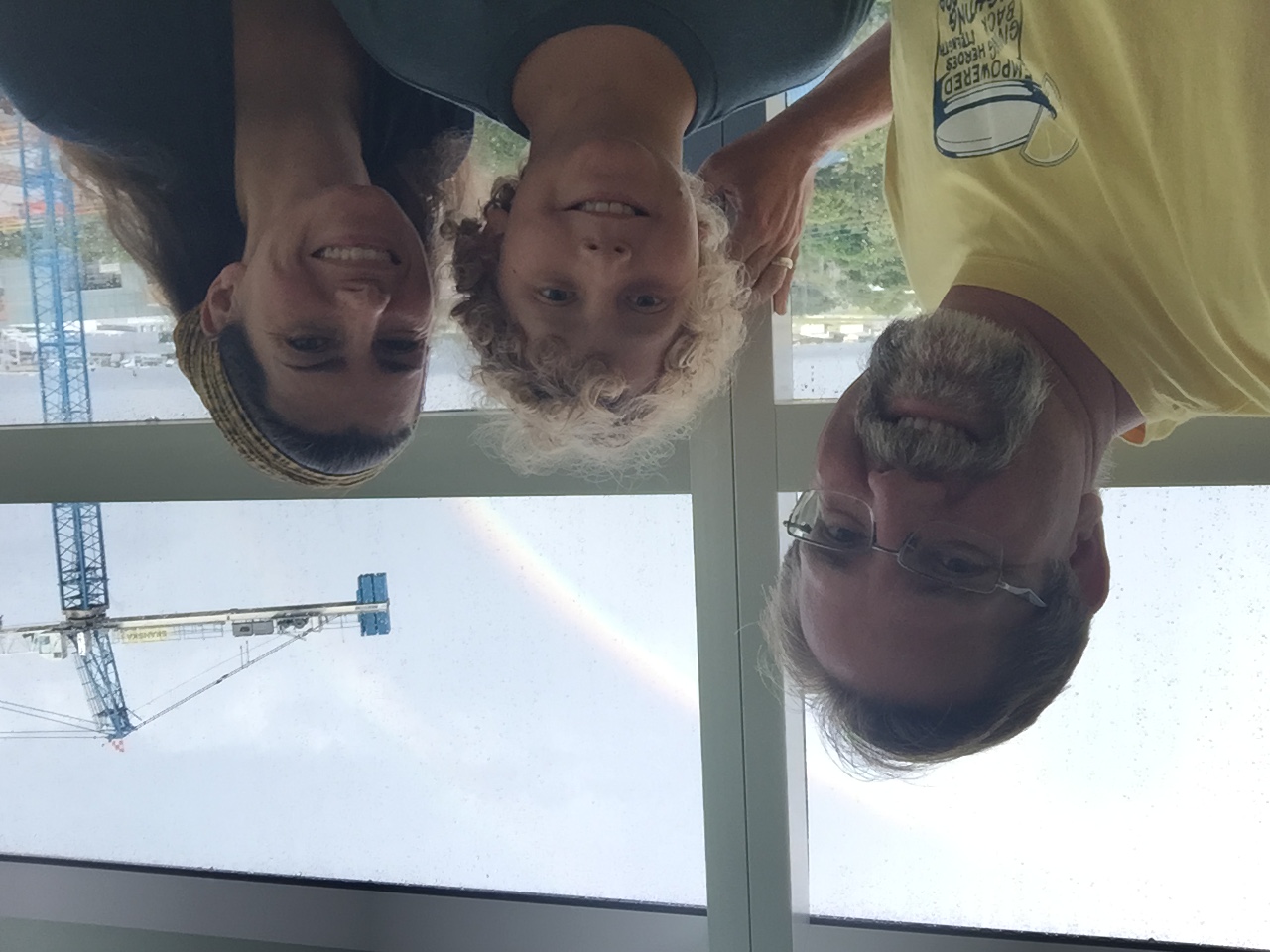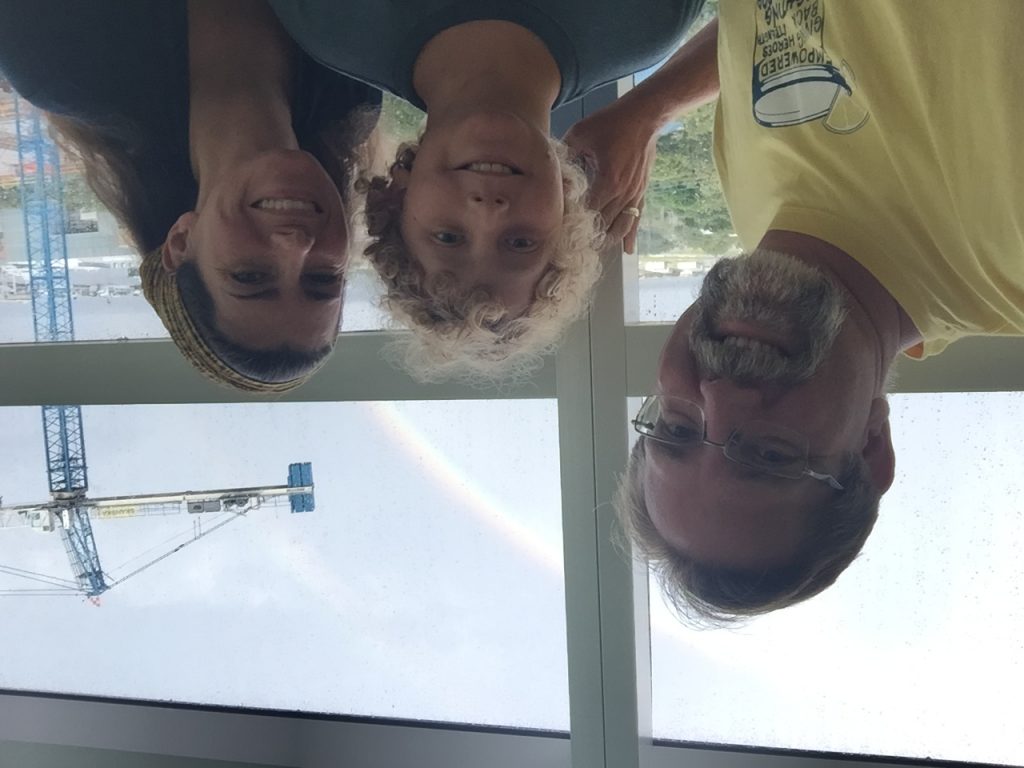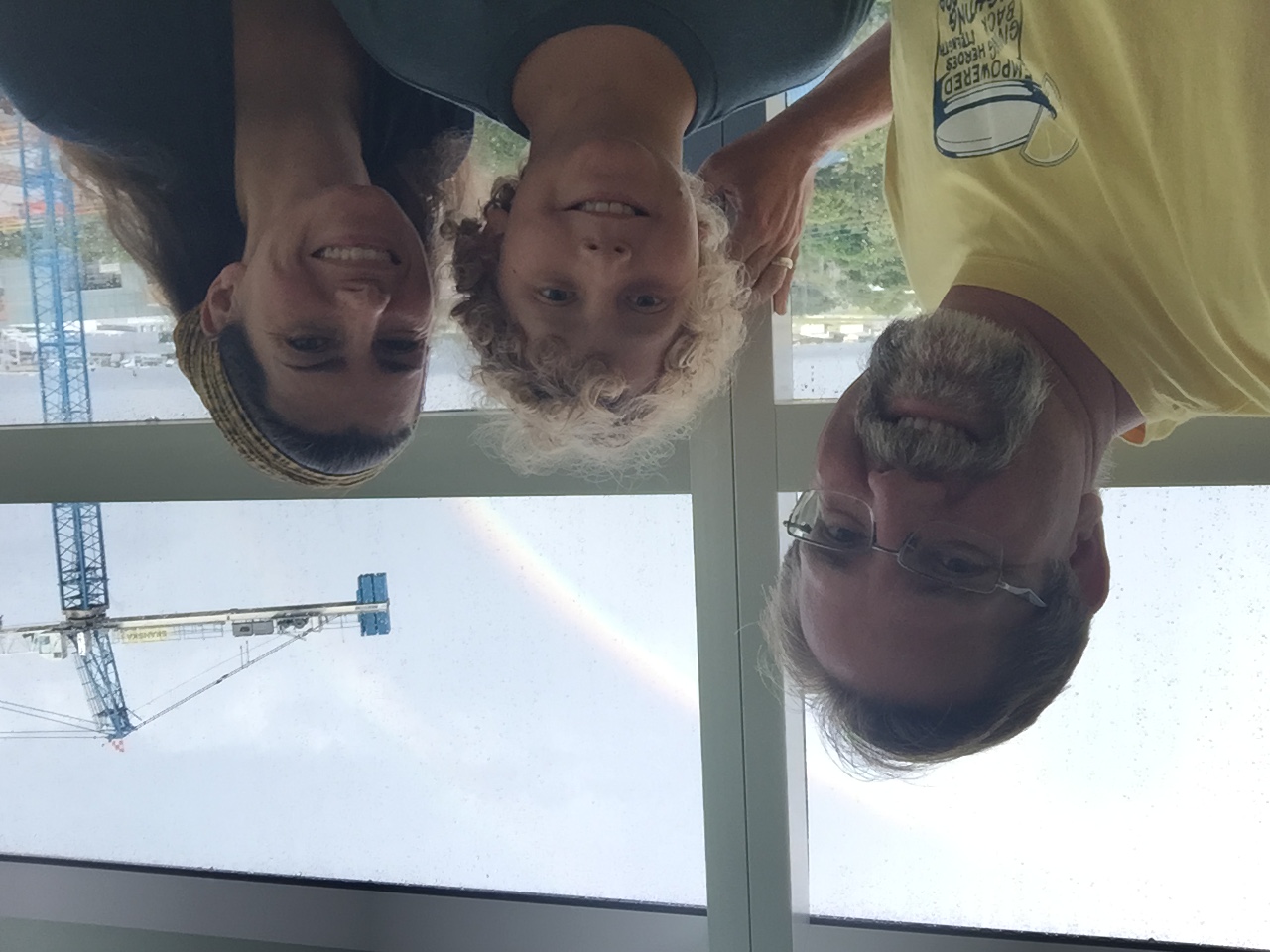 We enjoyed another restful night on the seventh floor. Benjamin woke up in a good mood. We compromised on a schedule for the day upon which we could both agree; one that included plenty of time for schoolwork, chemo, exercise, rest, and fun.
Dr. Mayer is on rounds up here this week. Shari came in with her to tell me that Dr. Tabori in Toronto requested an ultrasound of Benji's bladder. I was a little surprised. It wasn't on his recommended surveillance plan. I was assured that nothing was wrong, but bladder cancer is among those predisposed by CMMRD, so he wanted to run the test. I think it will be Benji's last diagnostic for a while, and I'm happy to have the additional peace of mind.
Benji did a great job on his schoolwork today. He'd started a letter to his classmates and completed two math units when our nurses came in to prepare his legs for the second round of Erwinia shots. We took a break then. Benji was nervous, and sad that the shots were happening without his daddy. We kept our minds occupied with a card game during the wait for the numbing cream to do its job.
Benji is so much stronger than he realizes. He voices his needs clearly. He quiets his mind and relaxes his body. He doesn't turn his head, he watches every second of the needles entering his legs, breathing through the pain. He does not complain. He faces his fears and pushes right on past them.
The laps around 7 South felt really good to Benji today, so we took a bunch of them. When we returned to our room, a transport tech was there to take Benji down to his bladder ultrasound. We took the patient elevators to radiation, right past the room where he had his brain MRI, the room where Michael and I first heard the word relapse. The ultrasound was super quick. We were back upstairs within a few minutes.
Benji did more schoolwork in the afternoon, and we played games until Michael arrived for dinner. Benji's whole spirit lights up when his daddy is with him. The whole sky lit up too, with the brightest rainbow I've ever seen. I took advantage of the newly clear skies and Michael's comforting presence and left the hospital to take a jog around the bay. It felt so good to move my body.
After Michael left and Benji's nightly sadness subsided, he took a bath. We called the nurse to unhook his fluids, covered his port with Press 'n Seal, and poured salts into the water. I saw Benjamin look into the mirror at his chest, with its protruding hardware covered in plastic, surrounded by bruises. He asked, almost inaudibly, "Am I brave?"
Maybe when you're told something over and over you begin to question whether it's really true. I tried my best to tell him what I thought bravery really was, and that yes, he is brave–not because he has to be, but because he just is. And not just because I'm his mom, but because he is my hero.