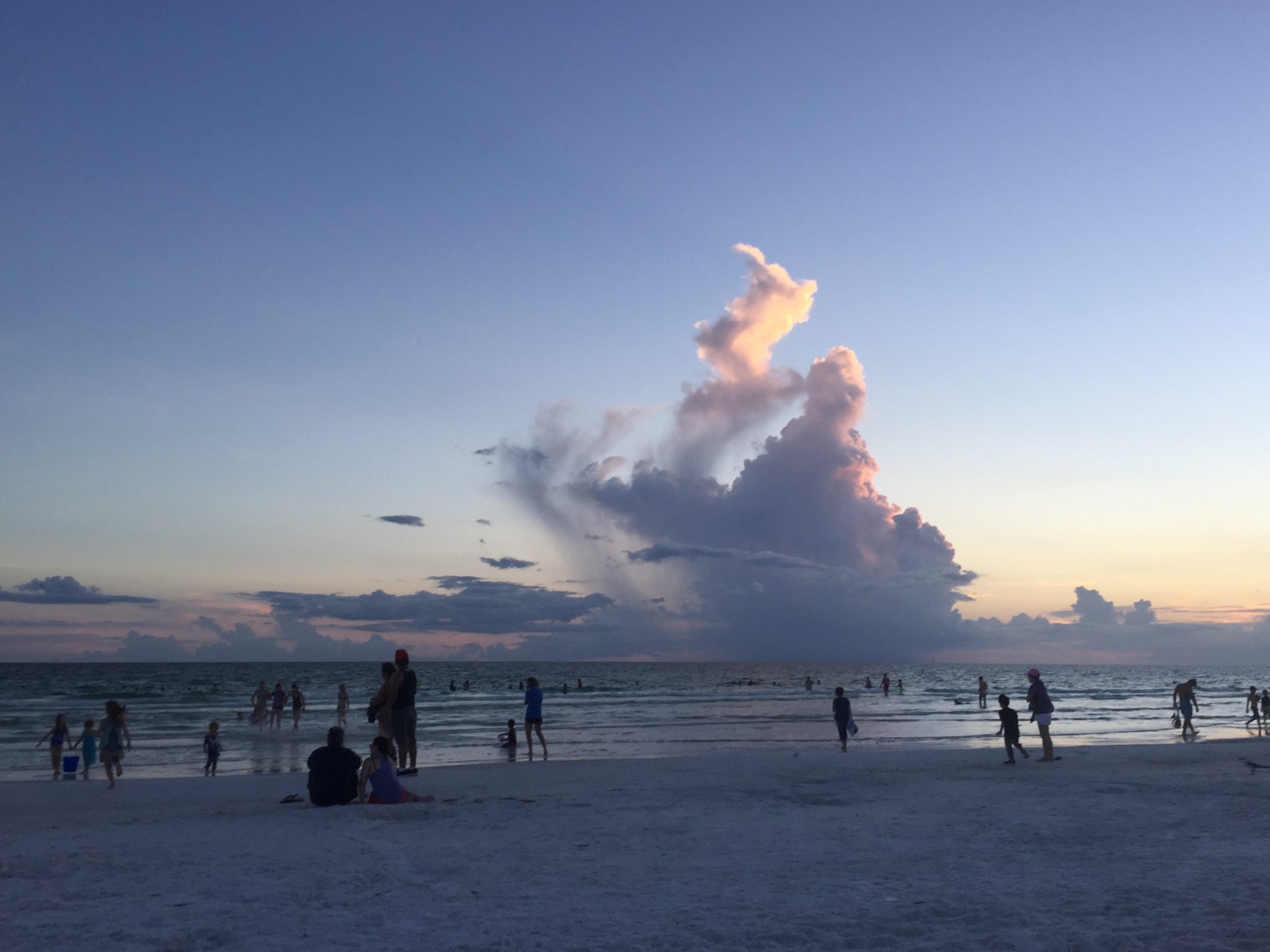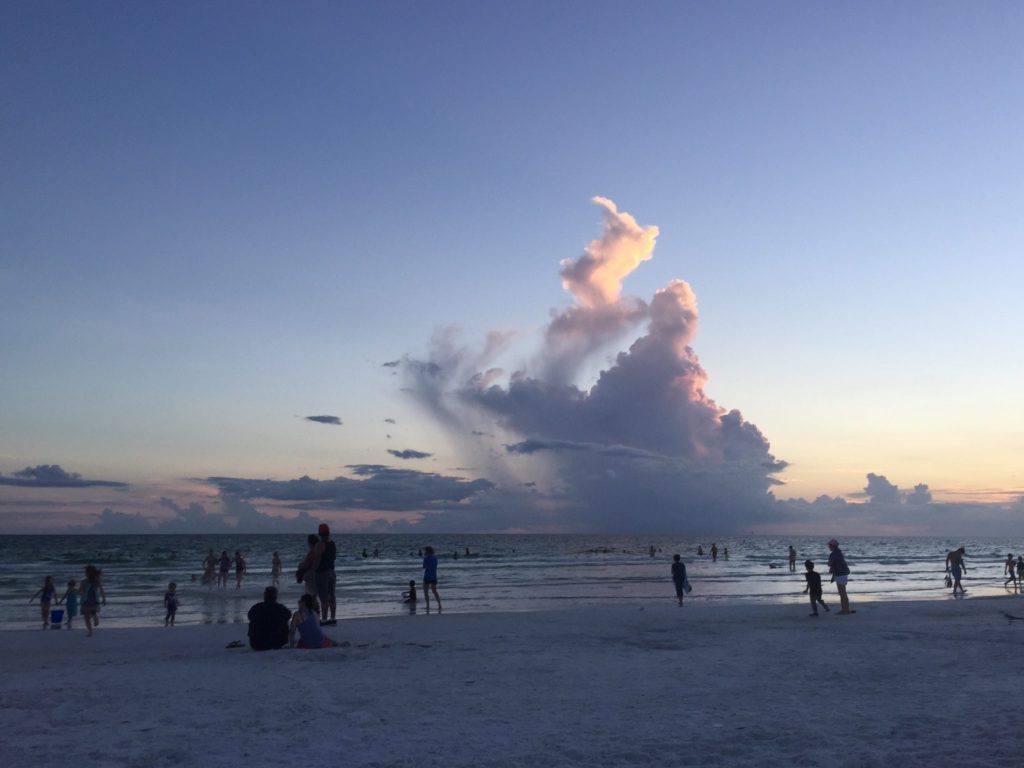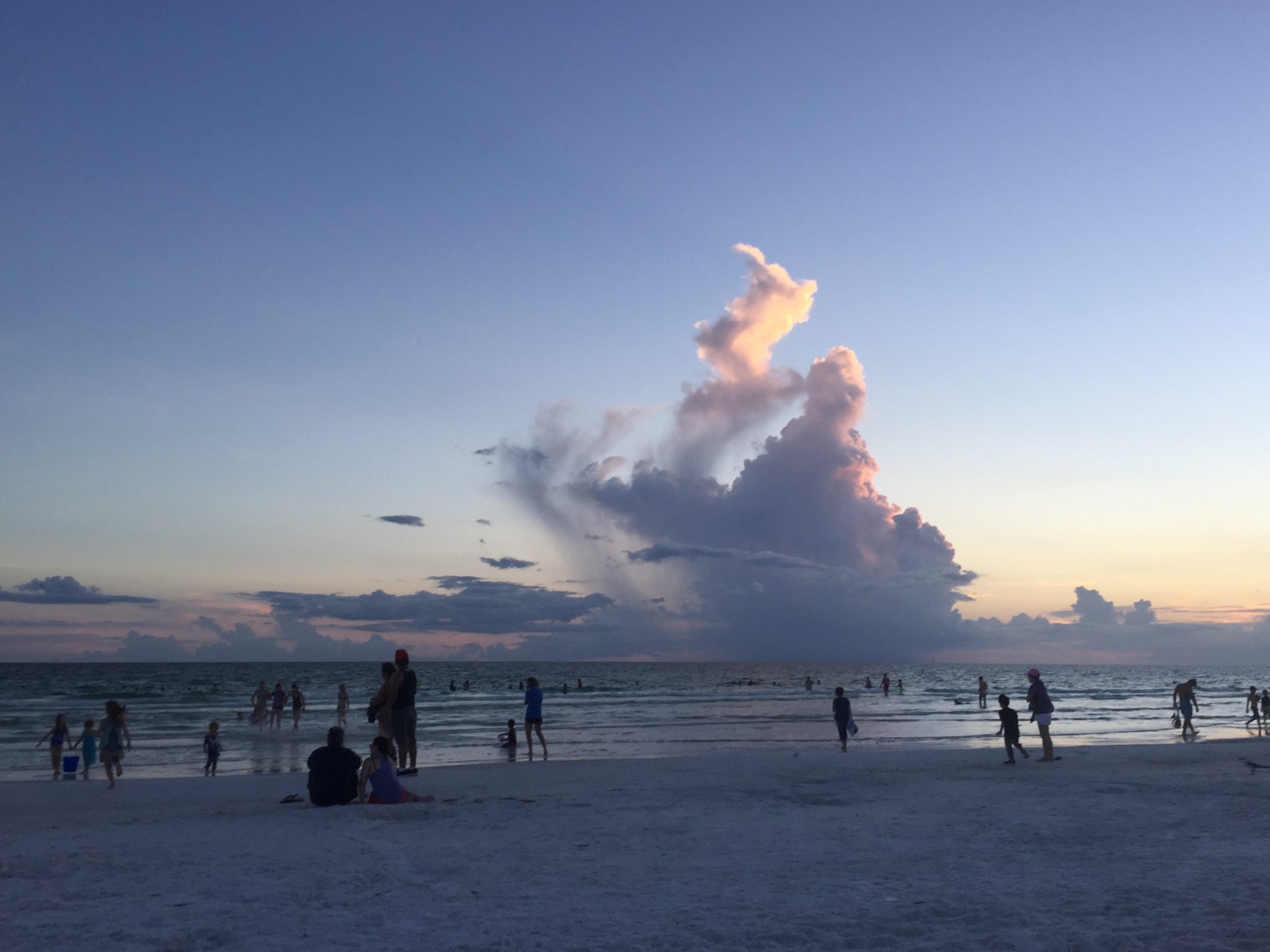 It was a sweet and quiet Sunday, mostly. Benjamin continues to feel good in his body. He's been tired, but he's also been playing super hard this weekend, and nonstop. I haven't heard a mention of tummy pain in more than two days. This break from chemotherapy has done him well.
The boys took advantage of the cooler mornings with a bike ride throughout the neighborhood. I made a loaf of sourdough while they were gone, and spent much of the day meal planning and stocking the kitchen for the week. The afternoon was reserved for the holy opening weekend of NFL football, then we joined Kathy, Gana and Uncle Bob for a fun family pizza date. In the evening I mustered up the courage to attend a sunset sendoff for a friend who is leaving the country with her tribe.
Group gatherings are intimidating to me now, just as they were immediately after Benjamin's diagnosis. I had time to examine this intimidation while I waded in the Gulf as the moon was rising. It stems from the question, "How's Benji?" and the hesitation now comes when I answer. A cloak of sadness falls over the words, "He's doing great." I am sure these people can see this cloak, and that they will run away toward something brighter.
I watched the half moon reflecting on the water. I remembered a wise woman's words: Don't try to control the ocean. Just try to control your ship. My ship sails on gratitude. Benjamin is doing great. This is the truth. I committed right then to shouting it from the rooftops, whenever I'm asked. "He's doing GREAT!"
Benjamin fell asleep in our bed while I was gone. When Michael went to give Benji his Sunday night Septra, he found it missing from the pill box. I always fill the pill box through Sunday night, and Michael knew this. Together, we counted the remaining antibiotics in the prescription bottle. There was just the right amount for the next two weekends. The pills had either been taken, or discarded.
We woke Benjamin up from his slumber. Once he was lucid, Michael asked him if he'd taken the medicine. Benjamin nodded yes, like it was no big deal. We asked him where the paper cup was that he normally puts his pills in. He told us that he knew it wasn't chemo–meaning he could touch the tablets–so he just poured them from the pill box into his hand and took them with a mason jar of water. Sure enough, there was an empty mason jar next to the pill box. Benji had taken his own medicine without telling a soul. He knew exactly what to do.
Tomorrow Benji and I will travel over the Sunshine Skyway to see how his platelets are behaving. If they are above 50,000, he will resume nightly 6MP and weekly oral Methotrexate at his normal 150% strength dose.  I am grateful for the break he has had, and I will be grateful when it is over.