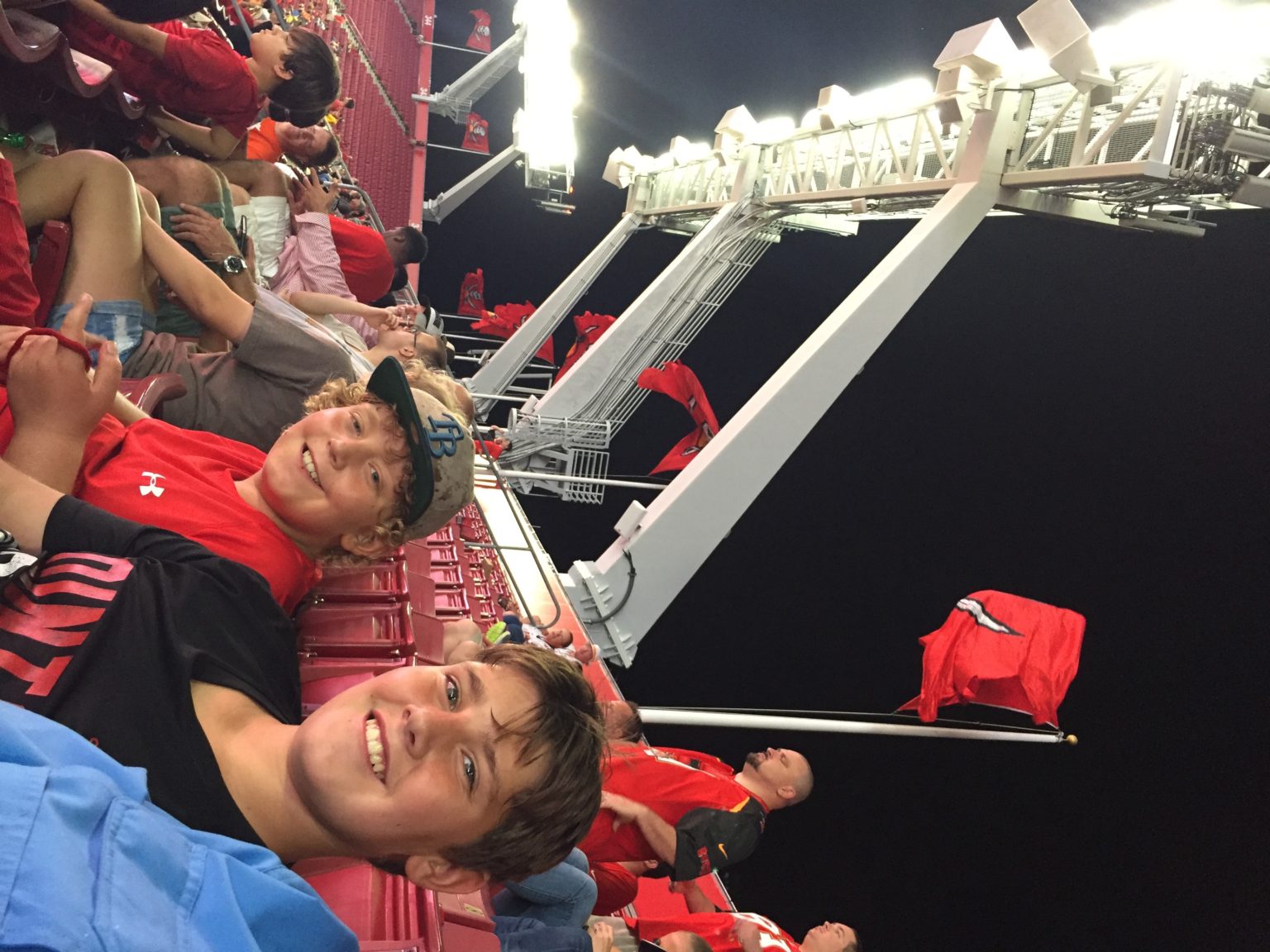 I didn't tell Benji's teacher about his bruises. He knows to be especially careful right now, and he certainly knows when to call me. Fortunately his bruising seems to be dissipating a bit, not worsening. I dropped both boys off for their first Friday of the schoolyear, then headed north for my second session with the counselor referred to me by the Children's Cancer Center. This time I went to her private office.
So much has changed in the last week. And of course, nothing has changed at all. I am thankful I have the space to speak about it. It's a challenging exercise. Writing comes easily to me. Speaking does not. Voicing certain fears and feelings makes me fall apart. But I know it's necessary. I feel so much stronger after being reconstructed.
On the way home, I stopped by the Children's Cancer Center. They emailed me last night to offer us four tickets to tonight's preseason Buccaneers' game. I didn't hesitate. Yes, please.
I was so excited to surprise the boys. I tucked the tickets into envelopes with their allowances. I handed them the envelopes when Michael got home. They were stoked when they realized we were leaving right then and there.
The Bucs were winning when we left in the 3rd quarter. We had a great time, but I realized that I allowed myself to attach to my expectations. Several things happened that weren't exactly as I'd hoped; it was pouring rain and the traffic was awful, we had to park super far away, and Benji's feet were hurting so badly from the long walk into the stadium and up the stairs. I caught myself being disappointed a few times. But this was supposed to be perfect! It was a valuable experience, one that I expect I will return to frequently, one that reinforced for me what living in the moment truly means.