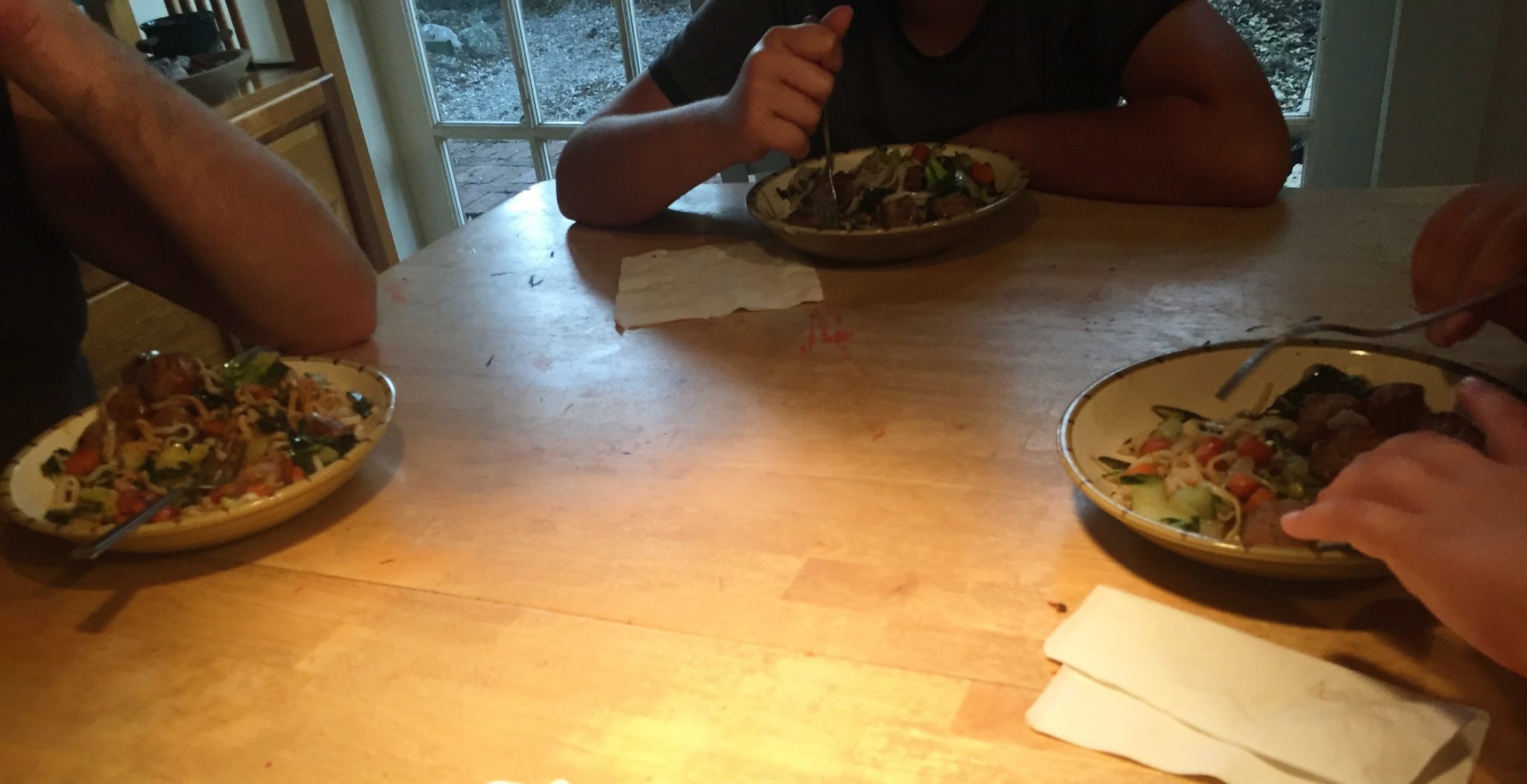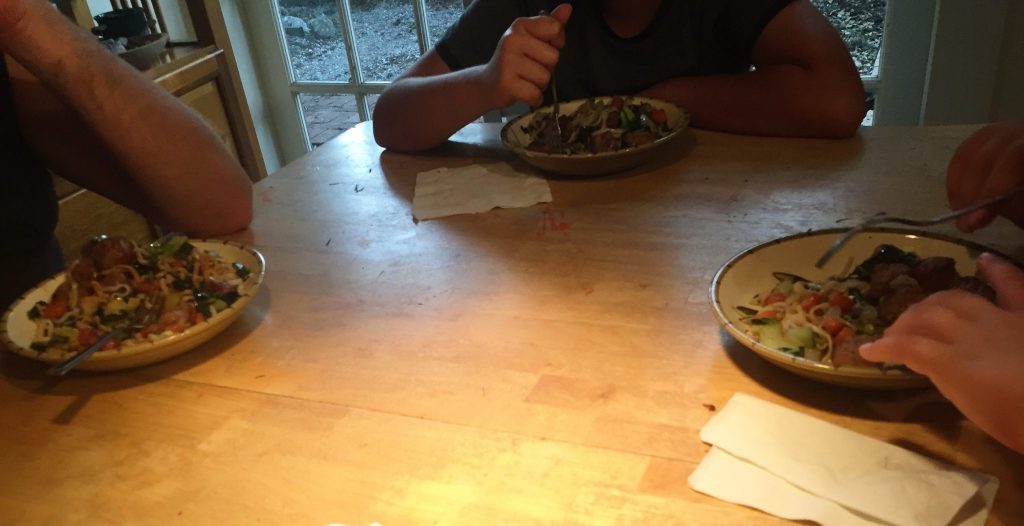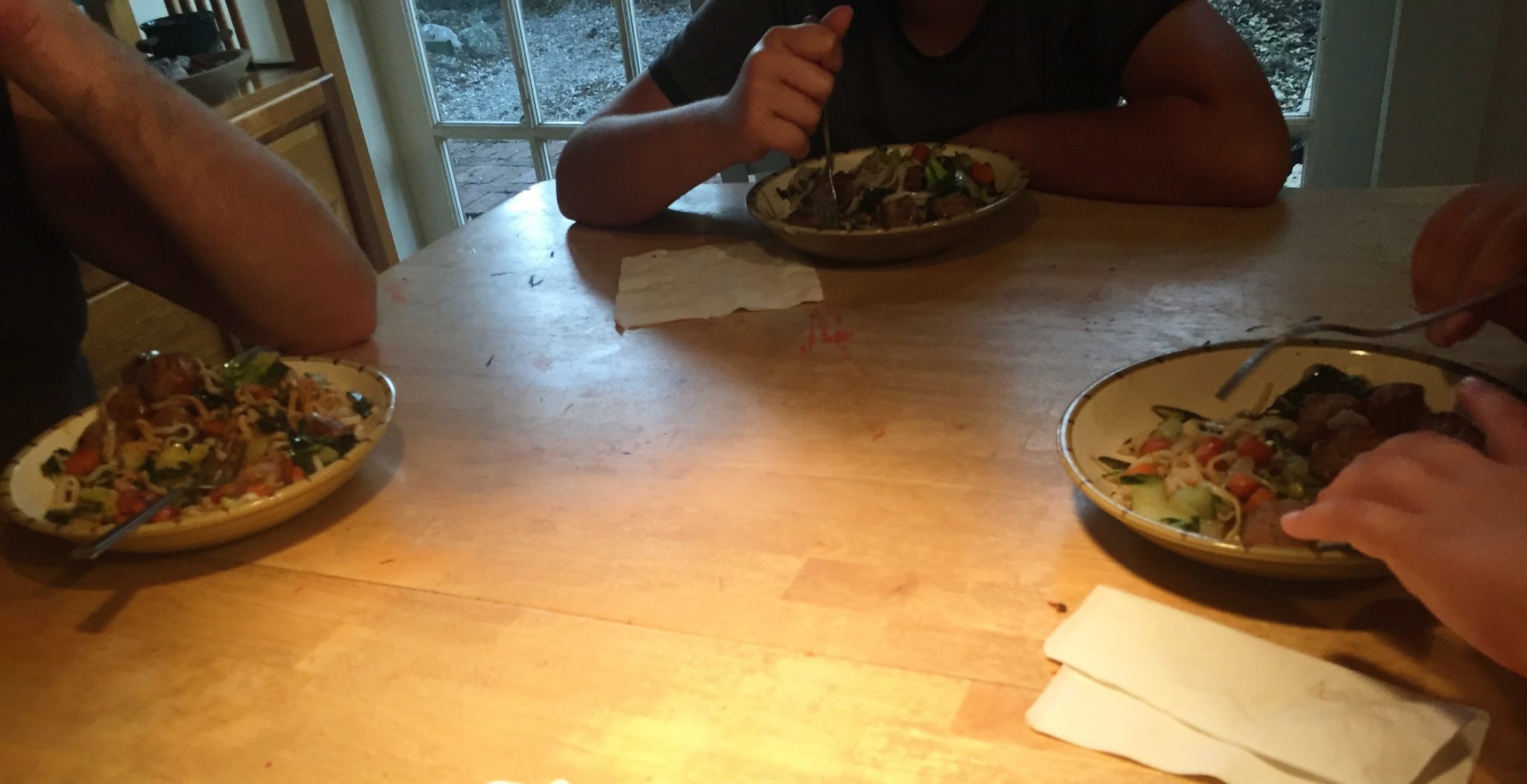 Benji felt totally fine today. Just once, as we were getting into the car to go to school, he said, "My tummy will feel better as the day goes on, right?" I asked him if it was hurting, and he said it was, a little. Then he moved on to the next thing, like it was no big deal. I'm so grateful. I feel like yesterday's experience offered us valuable lessons moving forward.
After another busy day of work and school for everyone, we hustled and bustled around to more practices: guitar for Benji, and a meeting for Banyan to discuss a tackle football skills and conditioning workshop he wants to attend. I have been on the fence about allowing this for quite some time. I've read the science, I know the statistics. I've thought, I already have one child at risk. Am I crazy for putting my other child in harm's way? His flag coaches have told me what a natural talent he has, and I can see it on the field. He's about to age out of flag football, and he is desperate to go to the next level. He has begged me. Pleaded with me. But more than all of that, I have never seen Banyan experience such joy, or such confidence, as he experiences when he's playing football. And during this last year, joy and confidence have not come easily for our eldest boy. So, we will start with this skills and conditioning workshop, and see what happens. We are prioritizing joy over fear.
We came home from the football meeting just a few minutes before Michael came home from work. We all sat down for stir-fry and our nightly game of Two Truths and a Lie. Benji is experiencing the week-after-steroids effects fully, and at one point he climbed up onto the table and screamed at the top of his lungs. But we roll with it. On the nights that it works out this way, where we are all together around the table, things just feel so right.