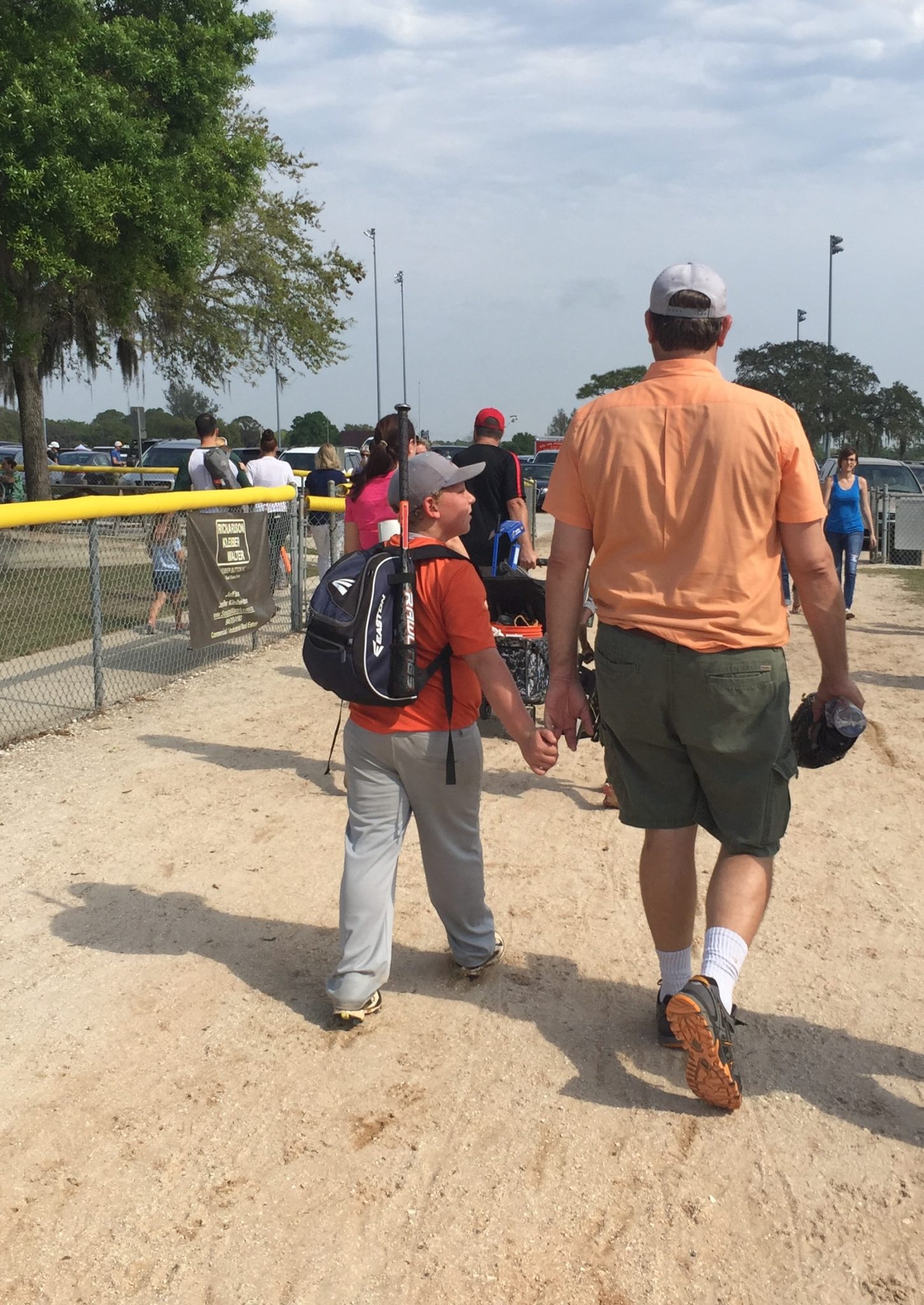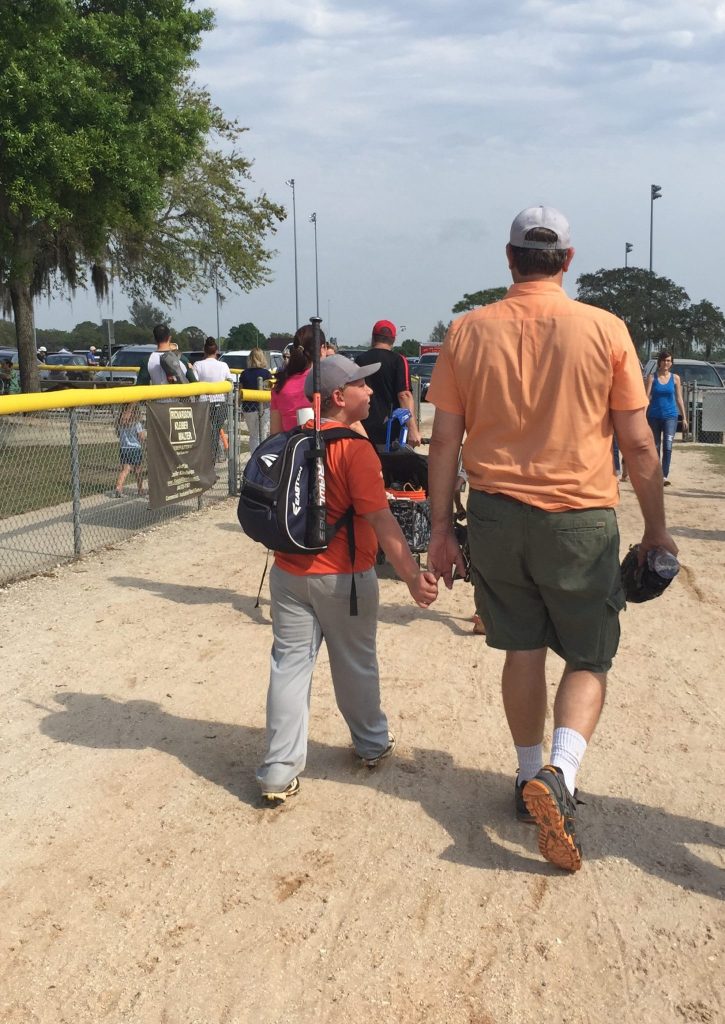 It was a bright and early Saturday at the baseball fields. I am growing to absolutely love these mornings. There is something about a sunrise over a baseball diamond that gives me hope.
Benji's sweet little league team has been on a losing streak, and today was no exception. But the team played much better than they have been recently. The coaches were happy with their progress. Benji made some super fielding plays, but in the batter's box, he froze. He is no longer afraid of the pitch, and he doesn't step away; but now, he is afraid of disappointing his team, and his coaches, one of whom is his daddy. He wants to get on base so badly that he takes most of the pitches, even when they are perfect strikes. When he does decide to swing, it's too late.
After a frustrating strikeout with bases loaded, I talked to him in the dugout. I told him that when he puts his mind to it to make contact with the ball, no one will be able to stop him. His body is so strong that the ball will hit the fence every time. He just has to overcome this obstacle. Fortunately, he knows he can do hard things. Michael joked that he should get me a coach's hat today I was in the dugout so frequently. I couldn't help it. I know how good it will feel for Benji to connect. To prepare for his next game, we will hit the batting cages this week. The personal instruction we got there last time really helped.
I ran errands this afternoon in preparation for an easy Easter Sunday at home. Michael's mama is in Georgia, and his sister will join us for brunch. If we're lucky, the Easter Bunny will pay us a visit tonight, and in the morning we will dye eggs and hide them. Benji saw the dyeing cups on the table after dinner. He looked at the round colored tablets inside and said, "These look just like my Methotrexate!" He said it with such a mature mix of self-awareness, irony and a touch of sadness that I swelled up inside.
Banyan made me quite proud today. After a particularly rough sibling squabble, Banyan showed maturity, compromise and empathy when working things out with Benjamin. I recognize and appreciate the effort Banyan makes to compensate for a little brother who needs a greater than average amount of control in his life. Banyan can grow impatient with him quickly, but he also tries, more often than not, to make Benjamin feel good. I see it, and I'm grateful.
It was a long day with a lot of physical exertion. As Benji was crawling under his covers, he started to cry. He said he didn't feel well. I asked him to describe it, and he couldn't. Not achy, not queasy, not weak. He just didn't feel well, all over. I know a good night's sleep will work wonders, but nights like this make fresh again what is happening behind his skin, and remind me that I have absolutely no idea what it feels like. I told him as he was falling asleep to give thanks for his body. It is the one body he was given, and it is perfect. It is doing mighty things for him.