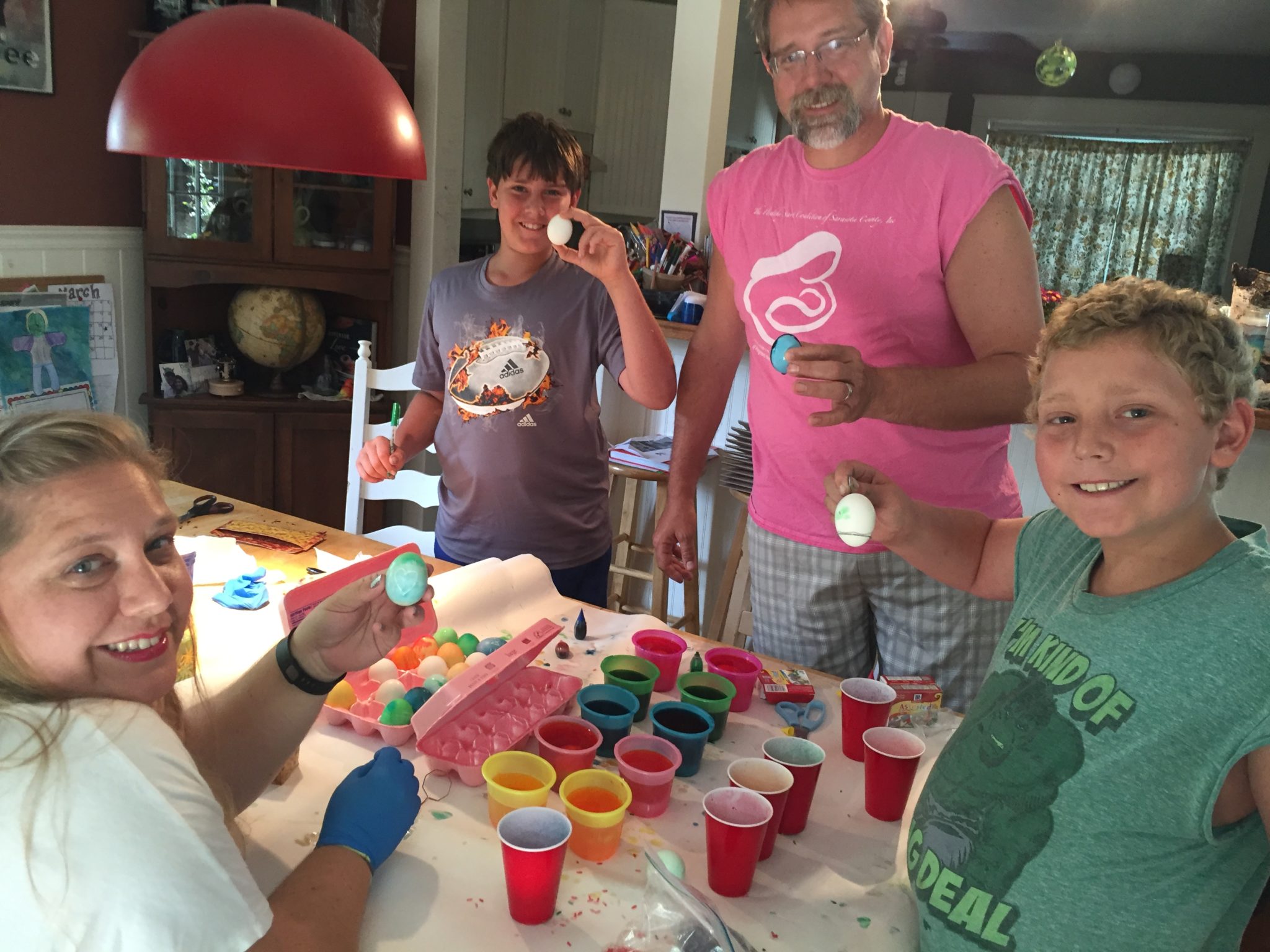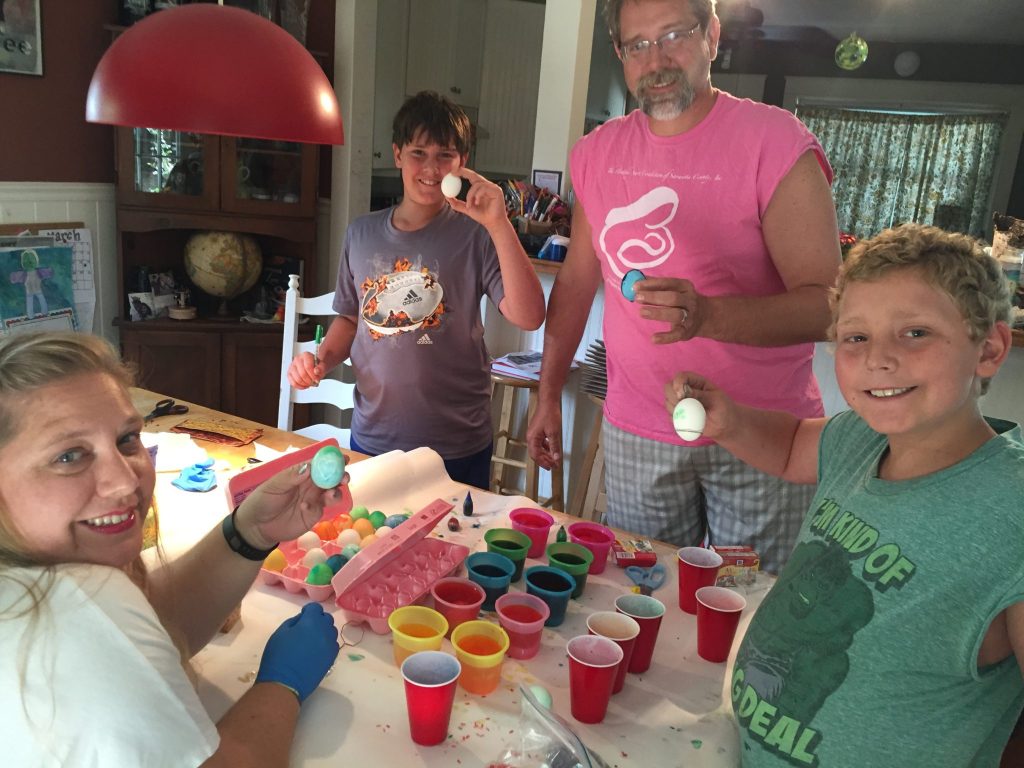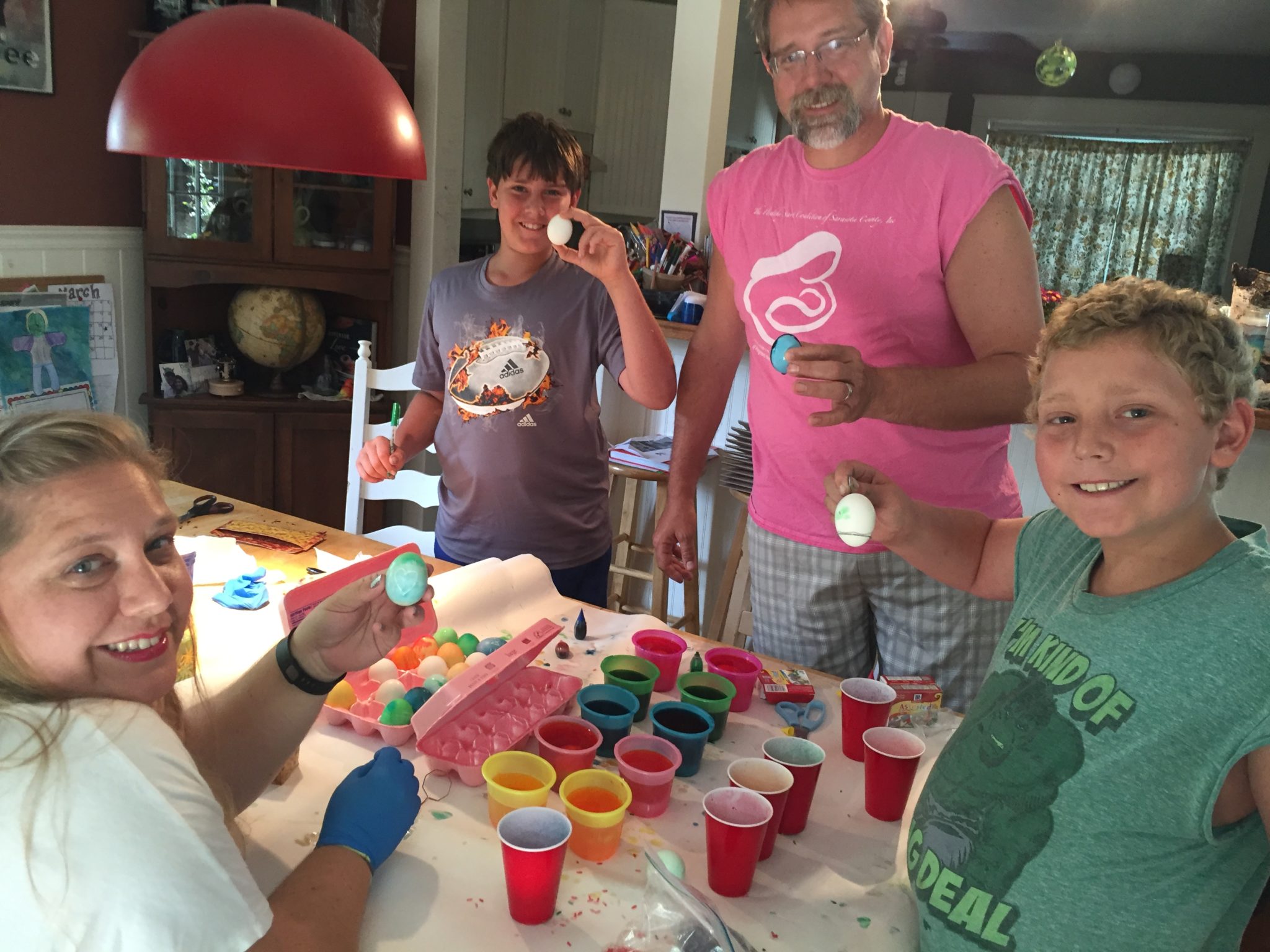 I stayed in bed, listening with a big smile on my face as Banyan and Benjamin opened the front door to find their Easter baskets filled. Everyone in this house is determined to keep the magic of these holidays alive, and I'm grateful. Easter is one of my favorites. Since many of the boys' early Easters have been spent in the Georgia woods, we started a tradition of putting our baskets outside, lined with soft things (usually pine straw), for the bunny to fill. We've stayed home the last two years but we still put our baskets out and hope for the best. I heard them examining their treasures and sweets this morning with such joy. I also heard them plotting to be sure they kept the living room cleaned up, threw their candy wrappers away, and pressed "brew" on the coffee maker for us to wake up to. We seriously have the best kids ever.
Making Easter brunch was fun! Gana came over to celebrate with more gifts for the boys from her and from Kathy, who is celebrating with her mother and sisters up north. We dyed eggs, ate a delicious meal, and had two back-to-back egg hunts in the front yard. After the festivities ended, we all buckled down and got to work; Michael prepared for a big meeting tomorrow, Banyan got a jump on some math assignments, and Benji and I finished his biography project on Dr. Seuss. This is a far cry from last Easter, when Benjamin was still in Consolidation, still neutropenic, and our preparations were for another week in the Infusion Center and another round of Erwinia shots.
Benji didn't feel well last night, but he felt fantastic today. Easter is a time to celebrate rebirth, and second chances. I don't take these things lightly. The word "blessed" is overused, but I am feeling it tonight. We are extremely blessed, and I think the world of the boys who are growing into men before my eyes.