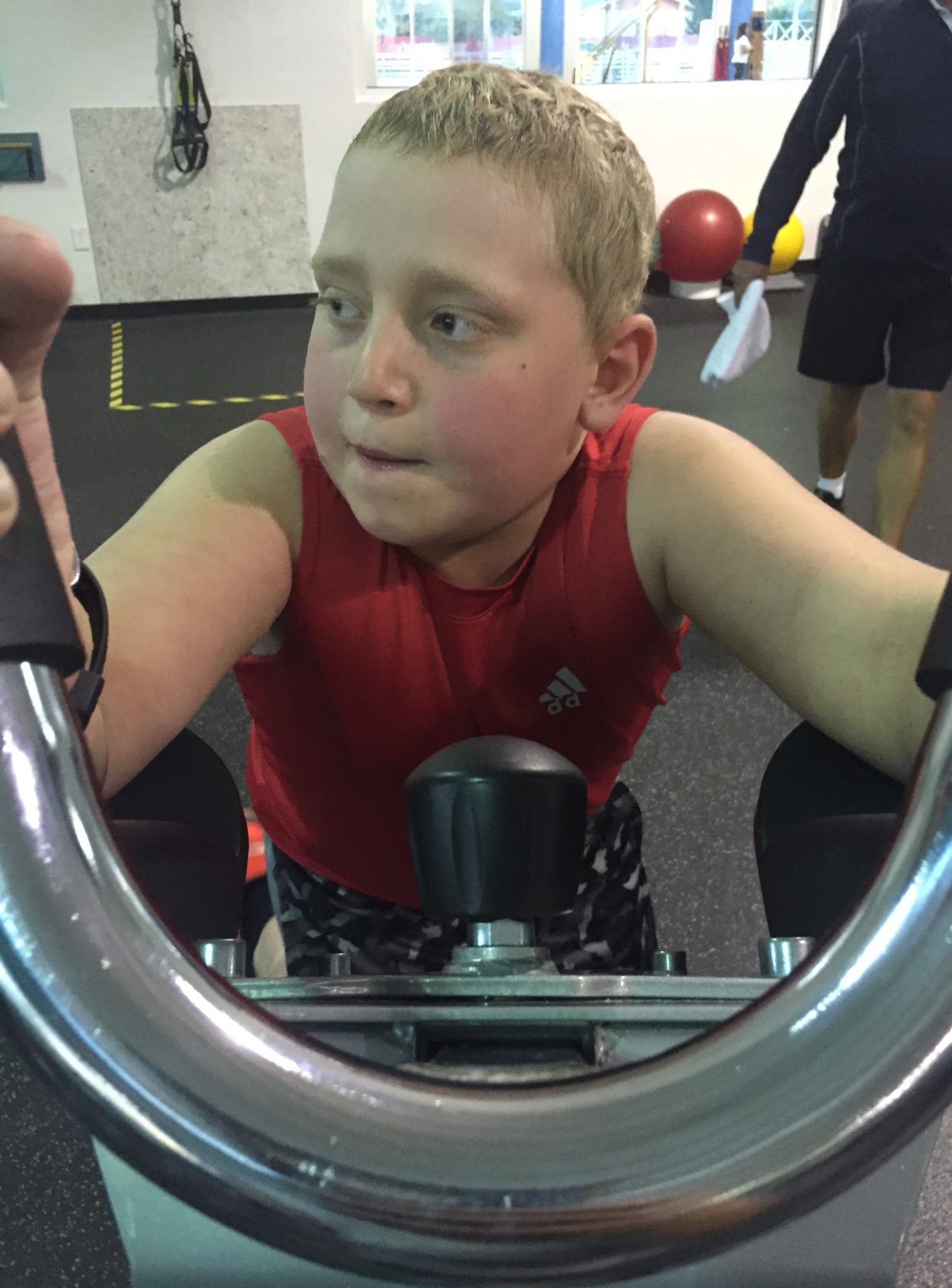 Monday. Back to reality. It's nice that reality means school, work, chores, errands, bills, cleaning. Not a trip over the Skyway, or sitting at the bathtub all night.
Part of our reality was getting back into our exercise routine. While Banyan was at flag football practice, Benjamin and I got an hour in at the gym. Benji has baseball tryouts on Saturday and he was extra motivated to work hard today. It's so gratifying to see him enjoying the use of his strong body. His steroid pulse ended yesterday, so he is red-faced and puffy. He has gained almost twenty pounds since his last hospital admission in October. But I am not concerned. We have two years, three months and change to go. If he keeps the habits we're forming now, his body will rebound from monthly steroid use beautifully.
Almost every night this year, I have considered ending my daily writing ritual. Things seem more mundane now, more beautifully normal. There is less to report about Benjamin's health, and updates on his health are why most people started reading these words in the first place. But I still can't do it. I still enjoy coming back here to put it all together at the end of the day, even if leukemia has had very little influence on our lives in the preceding 24 hours. It's comforting. I think maybe I feel like if I can keep this ritual going, then I continue to honor Benjamin's "fight," for lack of a better word. I honor the pills he takes down each night (sometimes 15 of them), or the puffy red face, or the mood swings, or the hunger, or the disconcerting feeling he gets when his port brushes against something. If he can live thrive with leukemia every day, then certainly, writing about it is the least I can do.