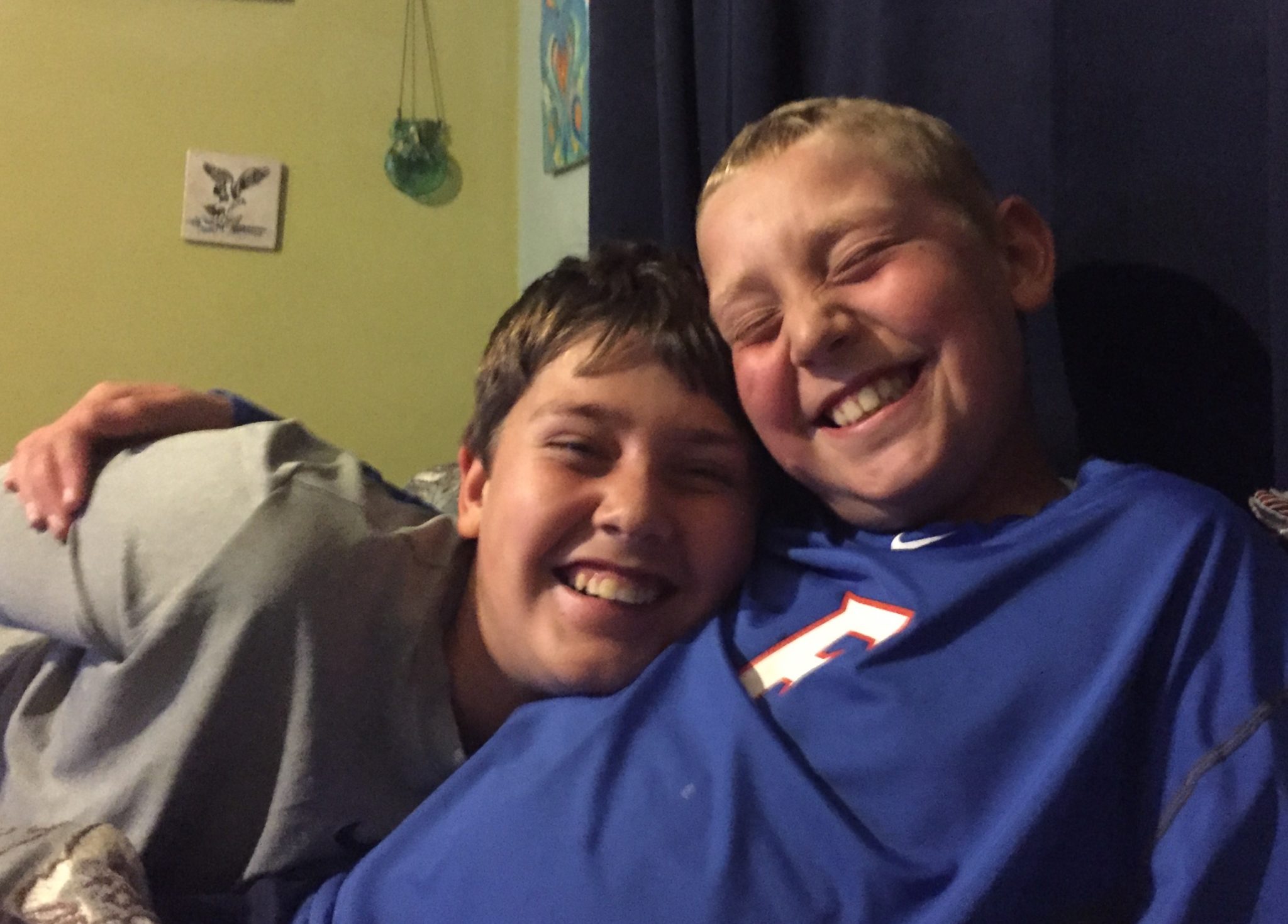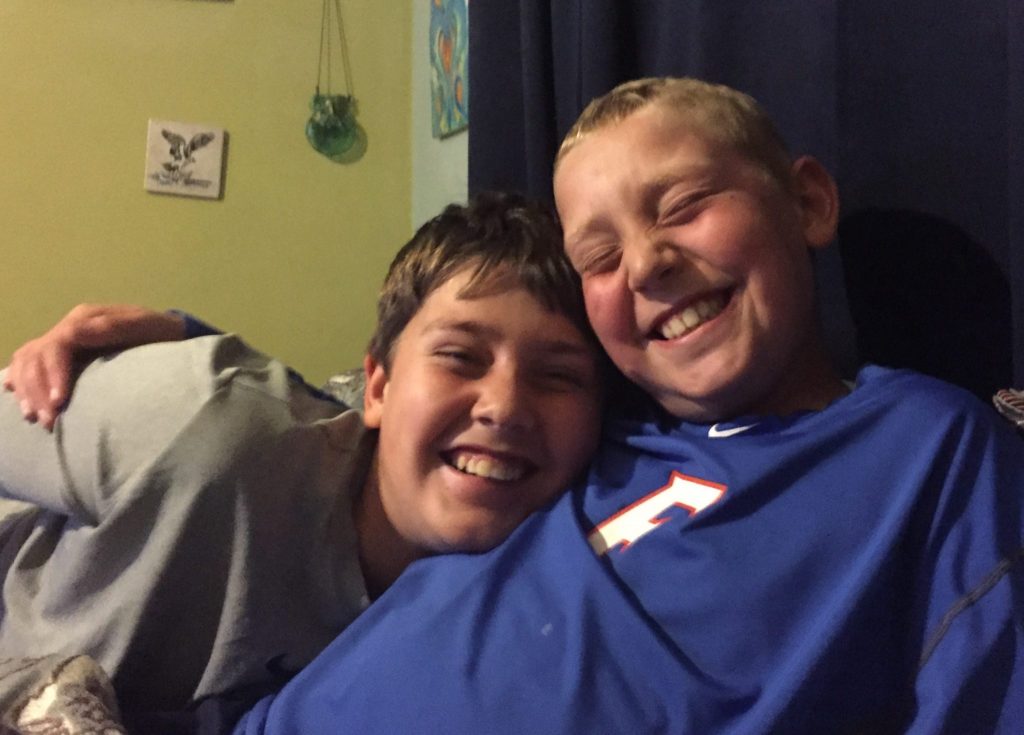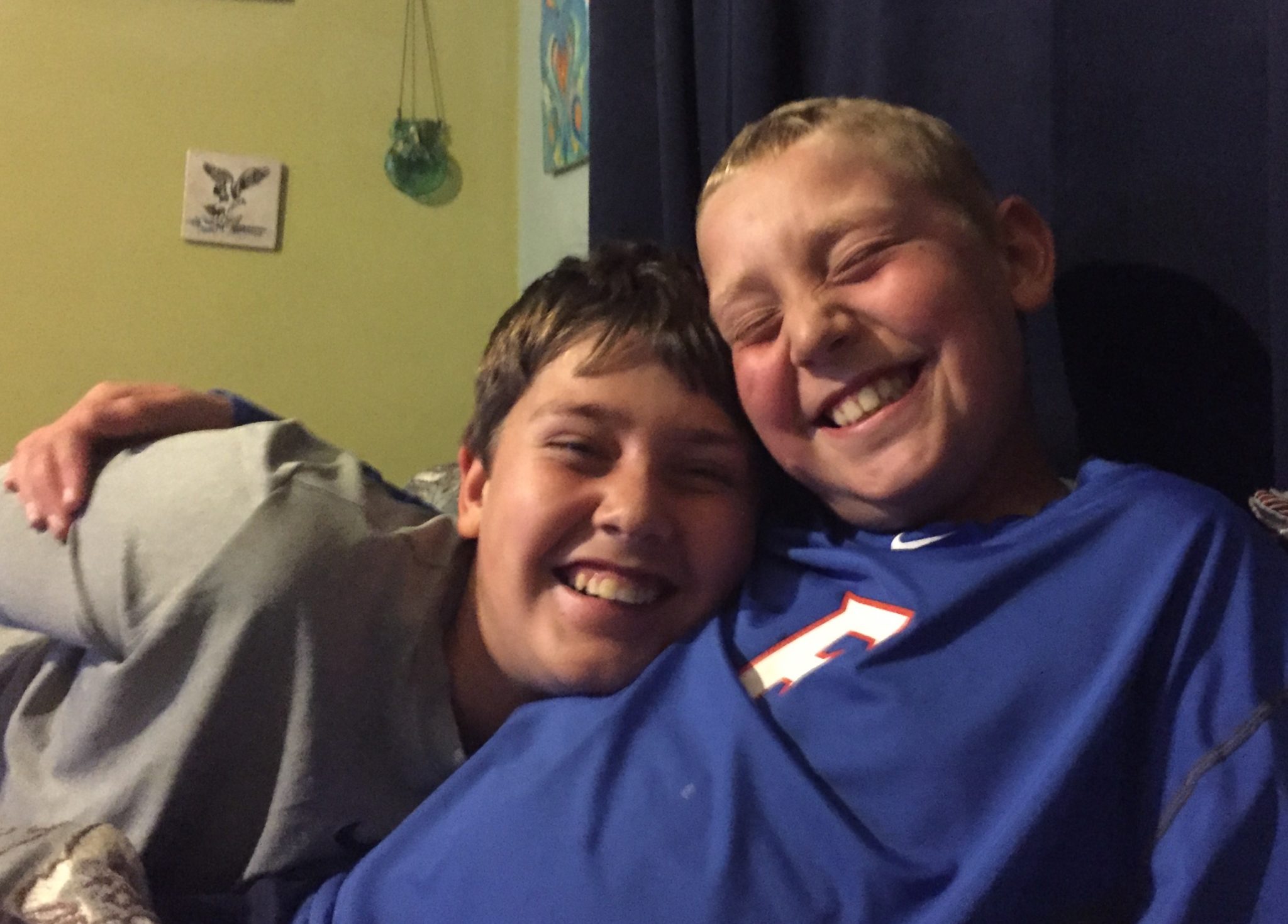 We powered through the highways last night, all the way home and straight on 'til morning, with Michael and me taking shifts and consuming unhealthy amounts of gas station coffee. We watched the sun rise somewhere around Ocala. We pulled into Sarasota and went straight out to breakfast with the boys still in their pajamas. Benji's steroid-driven hunger demanded it, as I knew I'd have to go grocery shopping before a proper breakfast could be prepared in our kitchen. At the restaurant, our check was picked up by a colleague of Michael's who was sitting at a nearby booth. I know these unexpected gifts that continue to be given to our family are influencing our boys' inner voices. I know that they will be the gift givers one day.
I had several messages waiting for me when I got home from friends who have friends with cancer. They were each seeking advice or recipes for alternative comfort measures. It's healing to share what I've learned, but each of these messages makes me so sad. I hear the desperation in my friends' words; they want to do something, anything, to help. I think that this must be how our many gift givers have felt throughout these thirteen months.
As tired as we were, I'm glad we drove straight through from Alabama rather than stopping at a cheap hotel. We had most of the afternoon at home to recover, go grocery shopping, finish schoolwork, and enjoy a time of rest together before the busy week begins.