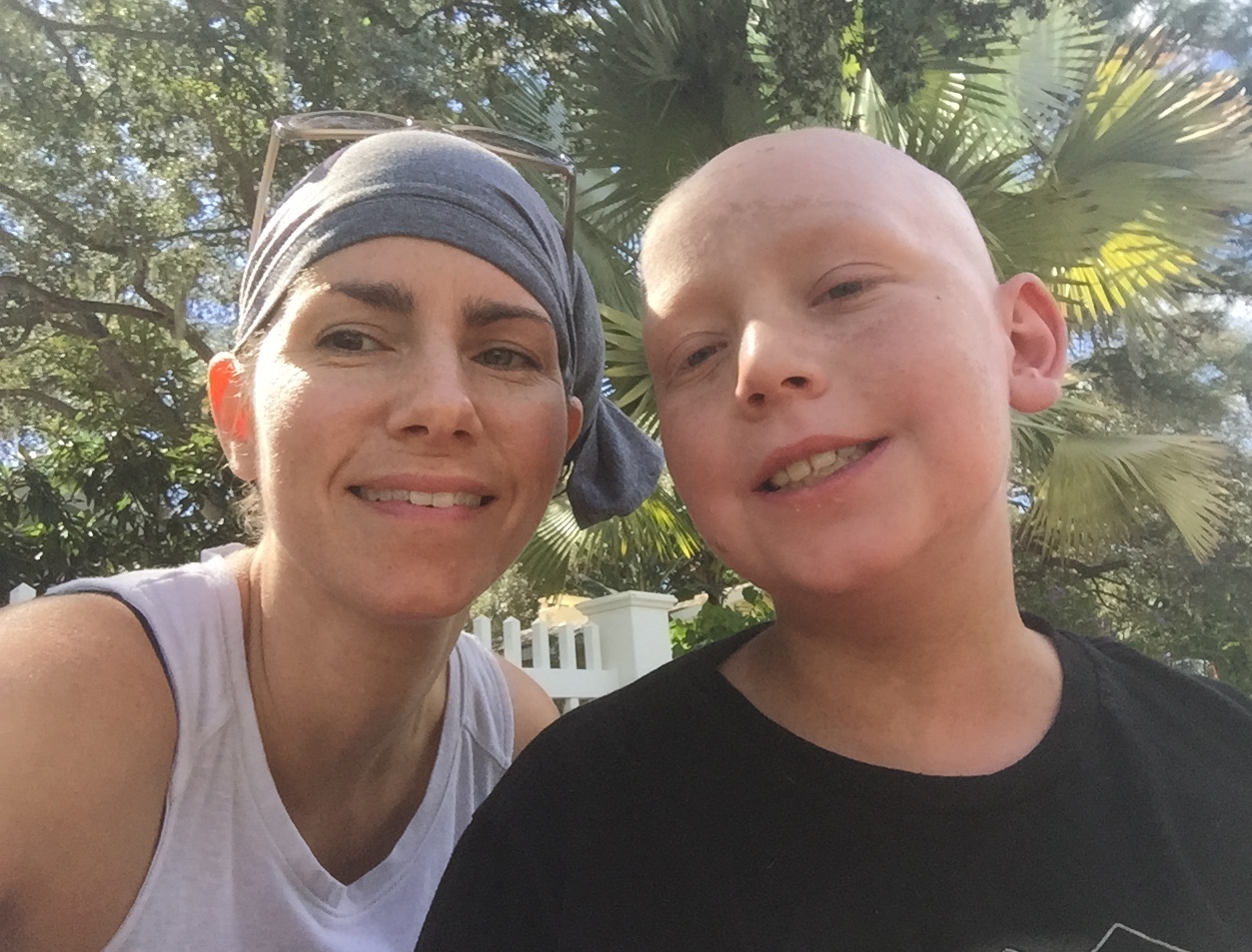 We slept, and slept, and slept some more last night. Michael got Banyan ready for school this morning and we woke up to see them off, then Benji crawled back into bed with me and there we stayed there until 10:30am.
Michael did an amazing job of keeping up with things on the homefront while we were gone, yet the to-do list that grew as the day went on overwhelmed me. I thought about how ironic that was. When we were in the hospital, I didn't give a single thought to the tasks that needed to be done here at home (with the exception of Banyan's school needs). I knew they would be here when I returned, and here they are. It was tempting to try and cross things off the list, but I didn't give in. I reminded myself that Benji is still very much in recovery. He needed my care and attention today, and that's what he got. The to-do list can wait.
Benji didn't feel well for a good portion of the day. He took several baths. His tummy hurt a little and his body felt sore, especially his legs. I watched him soak in the warm water of our bathtub and sat on the floor next to him. We occupied these same positions the the last time we were home, before we went to the emergency room.
When Benji did feel well, we made the most of it. We picked up lunch from his favorite deli and had a picnic in the gorgeous weather. After Banyan came home from school, we played outside with the neighbors for a little while. Benji listened to his body and knew when it was time to sit, or to go inside.
I monitored Benjamin's blood pressure throughout the day today. I charted his numbers and had to give him Procardia once for both a systolic and diastolic level that exceeded Dr. Oshrine's parameters. This whole system makes me extremely uncomfortable. I don't want to medicate, medicate, medicate. I want to know why his blood pressure continues to be high. In the hospital, we were told it was high as a result of his kidney damage and retained fluid, which made sense. Now that his kidneys have recovered, we need an explanation. He surely has been through a stressful few weeks, and perhaps time at home will help bring the numbers down. But I need to be sure his heart isn't ignored through this. There are mucous membranes on the heart. At tomorrow's meeting, we will be requesting an outpatient consult with Benji's cardiologist, in addition to his nephrologist and ophthalmologist.
Tomorrow's meeting. It's a big one. I'm so grateful Michael will be with me. We partner well together when both the forest and the trees need to be seen. I am hopeful that our team has done their homework, that they have consulted with each other and with experts elsewhere to bring us a solution in which they have confidence. Our confidence lately has been shaky at best.
It's unfortunate that this detour in Benji's treatment schedule has dampened my feelings surrounding his entry into long term maintenance. It was such a milestone coming up on his calendar, one circled boldly with exclamation points. It signified successful completion of ten months of grueling frontline treatment. It would mean that the next 30 months would be much easier on him; predictable, even. Now, we are faced with the decision to enter maintenance early and eliminate chemotherapy from Benji's roadmap. Regardless of Dr. Grana's comments that this phase doesn't come with significant proven benefit, eliminating treatment is still a disconcerting place to be in. We are also faced with 30 months that will include low dosages of the drug he just reacted to so adversely. There are options to use Leucovorin as a rescue, but I don't fully understand the implications this would have on the efficacy of the Methotrexate. These are questions we will ask tomorrow. I am armed with highlighted studies, a long list of questions, and the resolve to feel good about our solution. We need confident answers from our team. Without them, we are prepared to delay our decision and seek additional opinions.
So, long term maintenance doesn't have the same celebratory vibe anymore–for me. But this doesn't have to be true for Benji. If the decision tomorrow is that we move forward into maintenance, we will celebrate with our boy. He has overcome so much to get to this point, and he deserves to feel extremely proud of himself. He deserves to look forward to a treatment schedule that allows him to go to school most days, to go to baseball practice, to the beach, to a theme park, to his great grandmother's house for Thanksgiving. He deserves to feel like his hard work is paying off. And if part of our solution means that he can skip the twelve shots in his legs he had coming to him in October, I think he'll be okay with that. The kid could use a break.