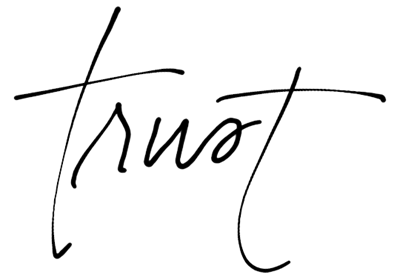 We are home.
Those three words alone have the potential to fill me with such joy. But today has been really, really hard. In this space I will find gratitude. I will see the big picture.
Last night's nurse was Jammie, pronounced Jamie but with two M's. She was one of my favorites from our hospital stay in February, in large part because of her ninja-like stealth. She did Benjamin's blood draw without even waking us up this morning, double saline flush and all. Benji and I woke up at shift change confused, then relieved to be on the clock, waiting for results. She handed the baton back to Krystyna with two Y's, who took the day shift.
I think Benjamin's first words of the day were I hope we can go home. When Krystyna came and told us that Benjamin's methotrexate levels were at .09, clearing us to go home, I was ecstatic. I said "Hallelujah!" and started collecting our things while she prepared to unhook Benjamin from hydration and deaccess his port. Benjamin's reaction broke my heart. Nothing was happening fast enough. He was tender, and emotional. I understood. The object of his desire was now plainly in sight, but just out of his reach. I hurried as fast as I could.
We took two wagon loads of gear home with us. We're getting a little more compact with each stay. One of the medical technicians helped us down to the car, and I helped Benjamin get comfortable in the front seat. I remembered that I had packed him some sunglasses to wear on the ride home, to help with the sensitivity to sunlight that comes with methotrexate. He put them on, and away we went.
The ride home was difficult for both of us. Benjamin was very nauseous. I don't know if it was just because his body was moving so much for the first time in days, or because of the sudden change in hydration level. He vomited in the car on the north end of the Skyway, and again on the other side. I was prepared for such an occasion, and the damage was minimal. But once he was asleep, I looked at his pale skin, his sunglasses, and the puke bag clutched in his hand, and I cried. I hoped I could manage this new chapter at home, without the comfort of a nurse with extra consonants to call upon.
We made it to the house, and Benjamin crawled into bed. Banyan was compassionate and kind and really present for his brother. He placed a bucket next to Benji's bed, and helped Michael unload my car. Between Michael and his mother and sister, the dishes and laundry were done. Worry notwthstanding, I was so deeply and viscerally grateful to be home.
I lay down with Benjamin to make sure he was comfortable, and before I knew it we had both slept for two hours. When Benjamin woke up, he felt awful, too sick to go to his brother's basketball game. Banyan completely understood. As Benjamin and I were receiving pictures and videos and play by play of the last minute victory, we decided the Suncoast Basketball League 'Little Slammers' Division games should really be televised. It's 2015, people.
I gave Benjamin a bath, and made sure he took some glutamine. The scalloping in his mouth is getting more pronounced. After the game, Benji's Grammy and Noni came by for a quick visit. It seemed to brighten Benji's spirits quite a lot. By the time Michael and Banyan returned a little later, he was the happiest he'd been all day. He was hungry, and I'd asked Michael to pick up a favorite focaccia roll from a local market. Benji ate a few bites, but vomited almost immediately after. He tried to go out and play for a few minutes, but it was shortlived. We are taking baby steps. Little sips, little bites, little trips outside.
I went to Whole Foods to get a different kind of aloe and some new juice for mixing glutamine. I tried to get a few other things I thought Benjamin might like to eat (so did Michael's mother, earlier in the day). Absolutely nothing appealed to him. He thought he might like potatoes for dinner, so I prepared them exactly how he'd requested–and the smell completely turned him off. I felt helpless. I felt like it was my job to nourish and sustain him, and I was failing.
I looked at the potatoes and remembered how many times Benji and I made those potatoes during Induction. I remembered how I practically lived in the kitchen, and how worried I was that he was eating too much. It seemed like he couldn't possibly get enough then. This is the flip side of that coin. It's just one more hurdle on the road to recovery, says Cody's mom. I have got to keep the big picture in mind.
I was set more at ease later in the evening. We had to call the Emergency Clinic, because Benjamin threw up a few minutes after he took his oral chemotherapy pill. I could see it in the vomit. I wanted reassurance that we should indeed repeat the dose. One of the first oncologists we met back in January was the one to return my call. After approving the second pill, we talked a little about Benjamin's week, and the side effects that still plague him. She told me to give him a break on the eating. He will let us know when he's ready. His body will be just fine as long as we keep him hydrated. We can do that. Little sips. Baby steps.
At every point of despair so far along this journey I have found salvation through gratitude. Tonight I am grateful to be home. I am grateful that the first hospital stay of Interim Maintenance is behind us–one down, three to go. I am grateful for partnership and family and clean laundry. I am grateful for a winning basketball team. I am grateful that all I need to do is take a baby step backward, and I can see the big picture in front of me.