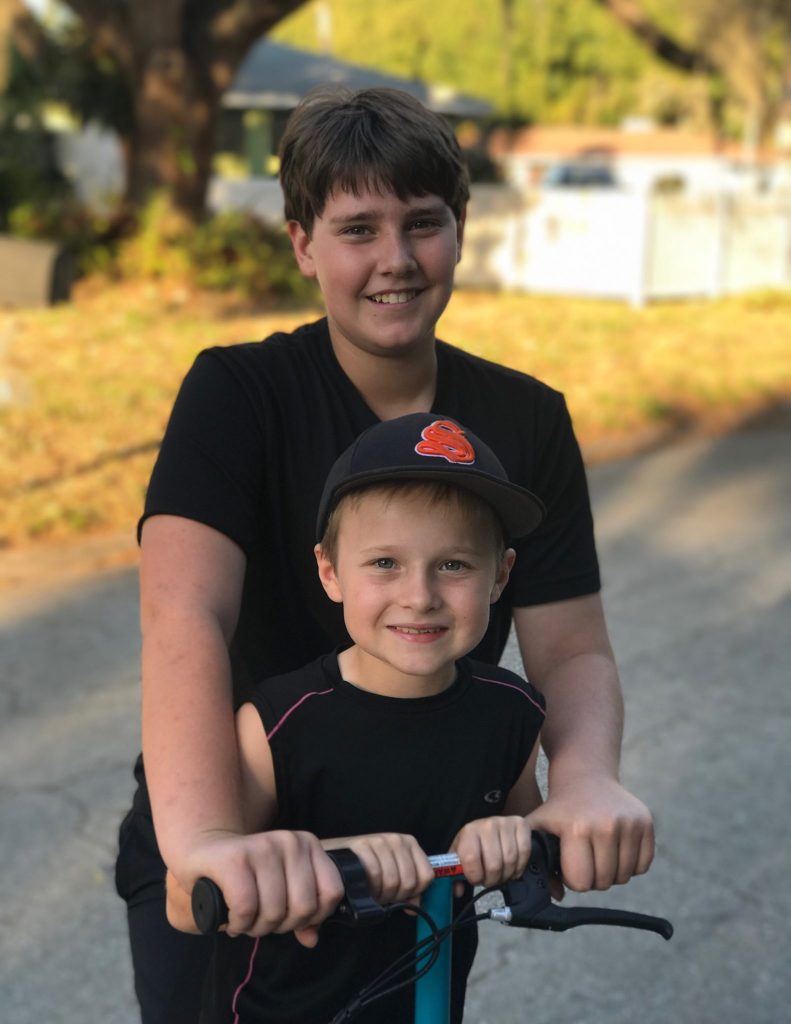 Waking up dreamless yesterday morning made me feel empty, and my emptiness soon evolved into frustration. I was working on elements of Benjamin's memorial service on my computer, and the pictures I needed to see weren't loading fast enough for my liking. I was grumpy. I needed to get outside.
In the backyard, on a gorgeous day, I missed Benjamin so much. I had set myself up for failure by trying to dream with him. Outside, with the birds, under the trees, in the wind and sunshine, I felt a strong and sudden urge to drive to the owl-blessed place and be with him there. I know it's just his body. But it's the body his spirit occupied for the whole of his life, the whole of our lives together. The only other body his spirit has occupied here on earth is mine. The ache in my womb returned.
A visit from our sweet friends and their delicious home cooking was well timed. They brought their children, who have been friends with our children since birth, and they filled our house with laughter and love. After they left, I stayed awake until almost sunrise, working my way through pictures. I didn't want to stop. When I woke for the day, I felt empty again. Dreamless.
The emptiness is so consuming. I need an early morning ritual, one that is immediate, one that can help fill the space with love. Writing in the morning didn't flow easily, and it doesn't satisfy my need to put things back together again at day's end. Perhaps the mornings can hold a simple prayer, a meditation. I think, for tomorrow, I will start with thank you. Gratitude saves me in the evenings, and it can do so with the beginning of each new day. I am so thankful for every moment Benjamin's life and mine intersected. I'll say thank you, then wrap my arms around the people whose bodies still live here, in this house.
Banyan has been spending as much time as he can with friends–his own, and Benji's. It is so healing for everyone involved to absorb the energy of children who knew Benjamin in such a pure and honest way. We crave it. I didn't expect this, but of course, it makes perfect sense. Benjamin feels present in the energy.
This afternoon I went down to see Kathy, who fed me a yummy lunch, and Gana, who gave me a flash drive with thousands of photographs on it. It is such a gift. She has been doing the same thing as I have each night, poring over pictures and allowing them to bring her happiness. I am so thankful for all of these moments captured. I will spend so much time with them. In the emptiness, I am reminded of how very full our years were with our sweet, sweet boy.
Thank you will be a good place to start, tomorrow.