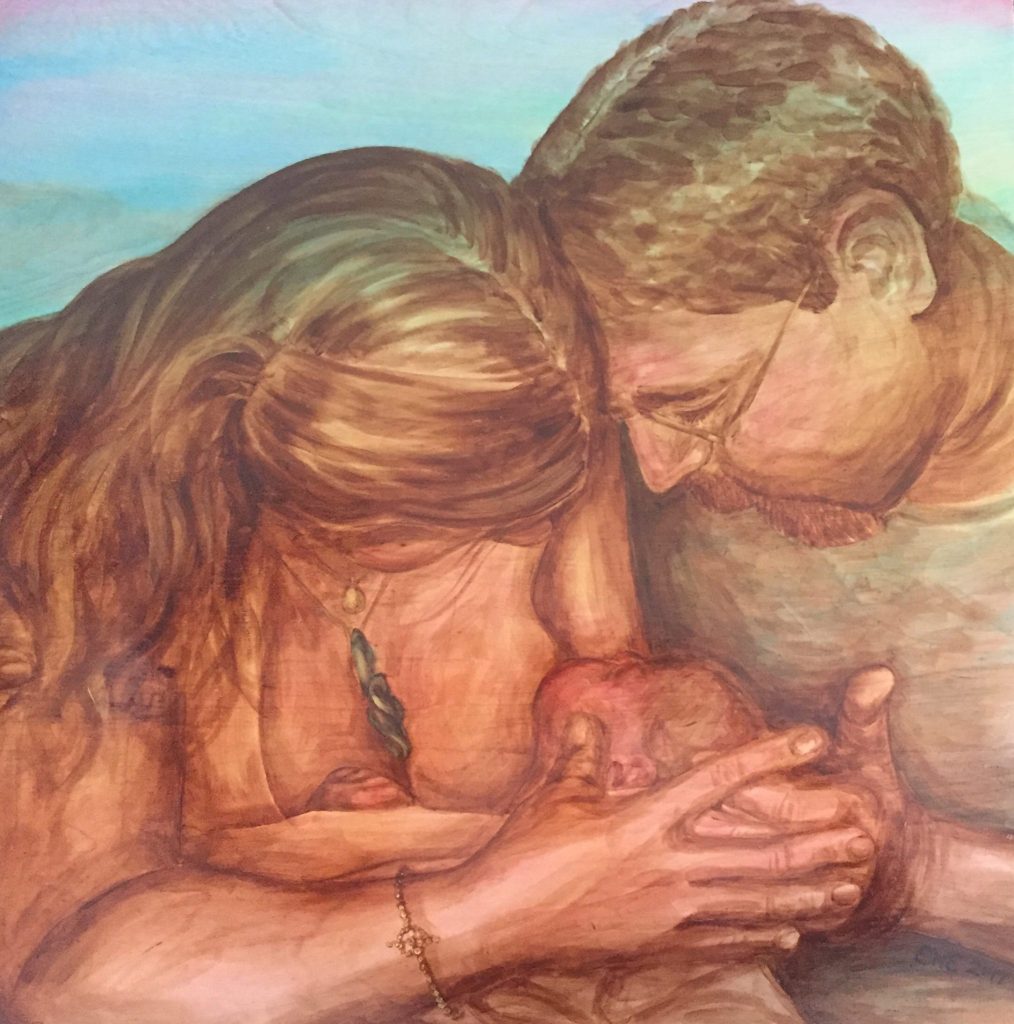 Sleep is absolutely necessary. Sleep is completely elusive. How these two facts will reconcile is beyond me, but it's time.
I was awake again last night until after 5am. I tried to lie down several hours earlier, but it was futile. My mind was racing with images and all I wanted to do was return to them. I allowed it, but I paid the price today, on less than two hours of sleep. Every emotion was heightened, and my sadness spilled out everywhere.
My sweet midwife was near the owl-blessed place for a conference today and asked my permission to visit, and to water Benjamin's trees. It felt like such a gift for her to be there, for her hands to touch the earth around him, her hands which were the first to touch his body. She sent pictures and sounds and told me of birds and butterflies, and it was so comforting. The pain of his absence was so succinct today, a combination of my lack of sleep and thousands of images of his beautiful face. It's been over a month since he smiled. How can that be, when we have on record his contagious smile every month, week, every day of his life.
Other gifts continue to flow into this house. A dear friend delivered a painting to me today that took my breath away. On wood, it depicted my favorite moment from Benjamin's birth, so sweetly, so beautifully. Her darling boy, whose birth I witnessed, pointed to the painting and said, "There's Benjamin!" It was a powerful exchange. More cards, letters, words and love came in later. My oldest friend sent me a package that made me cry from a deep place. Without sleep, everything was right at the surface today. In the short term, that's okay. I welcome the emotional release. But this can't last. I need rest. Everything just feels so intense right now, and I need space to prepare for the weekend.
One thing that continues to help soothe my soul is children laughing in our driveway. Banyan went home with a friend today, and he wasn't on the street; yet still, all of the neighborhood kids wanted to come to our house to play. It means the world to me and I totally get it. Benjamin's energy is here. The energy of the perfect Clematis Street balance is here. I hope they play in our driveway forever.
I will stop writing in this space soon, but I will not stop writing. I can't. I trust that the perfect outlet for the words that have saved me will present itself. I hope I find Benjamin close there, wherever it may be.
I am scared of the days that follow. I am grateful for such a wonderful teacher. He showed me how to be brave.