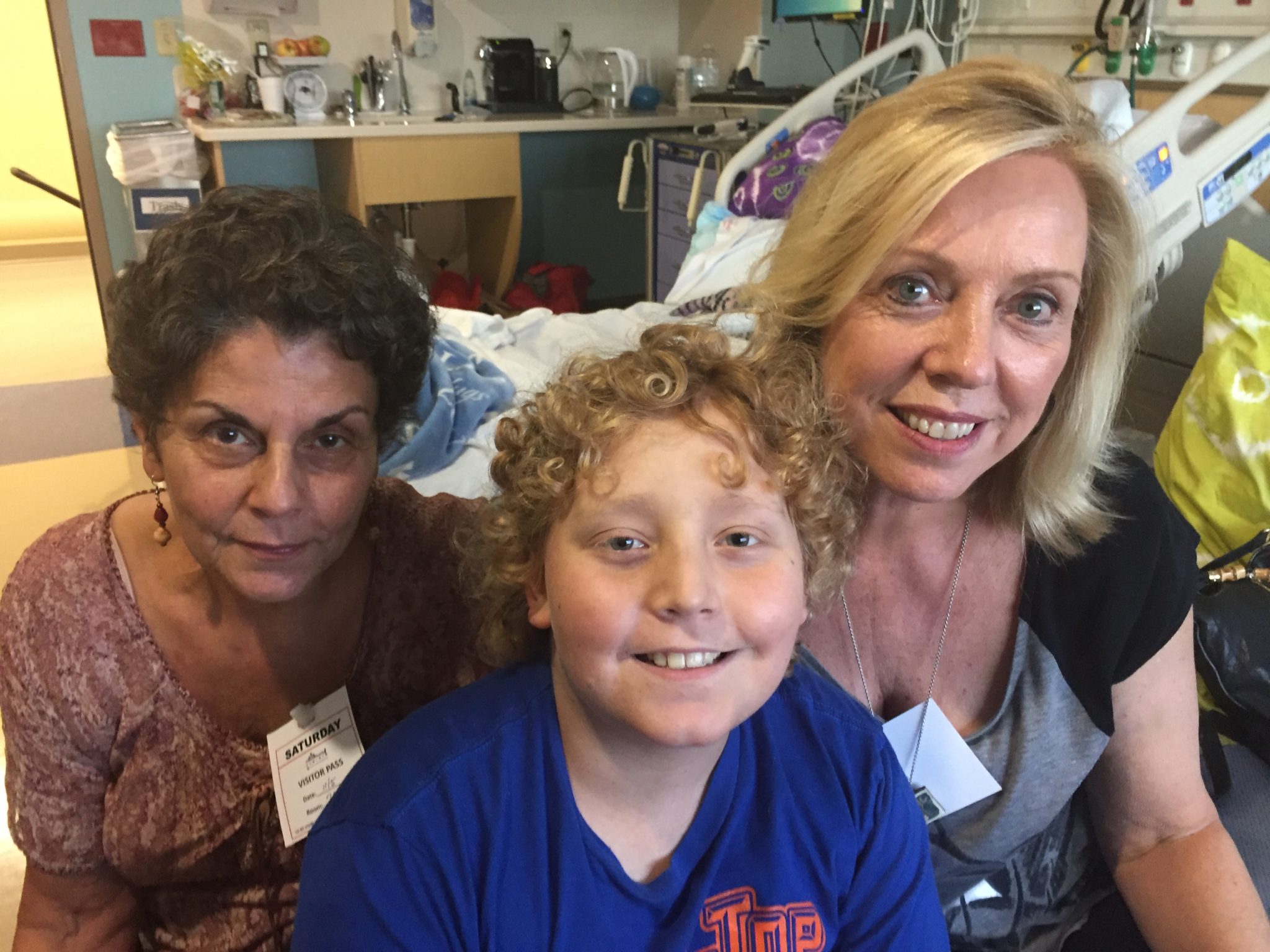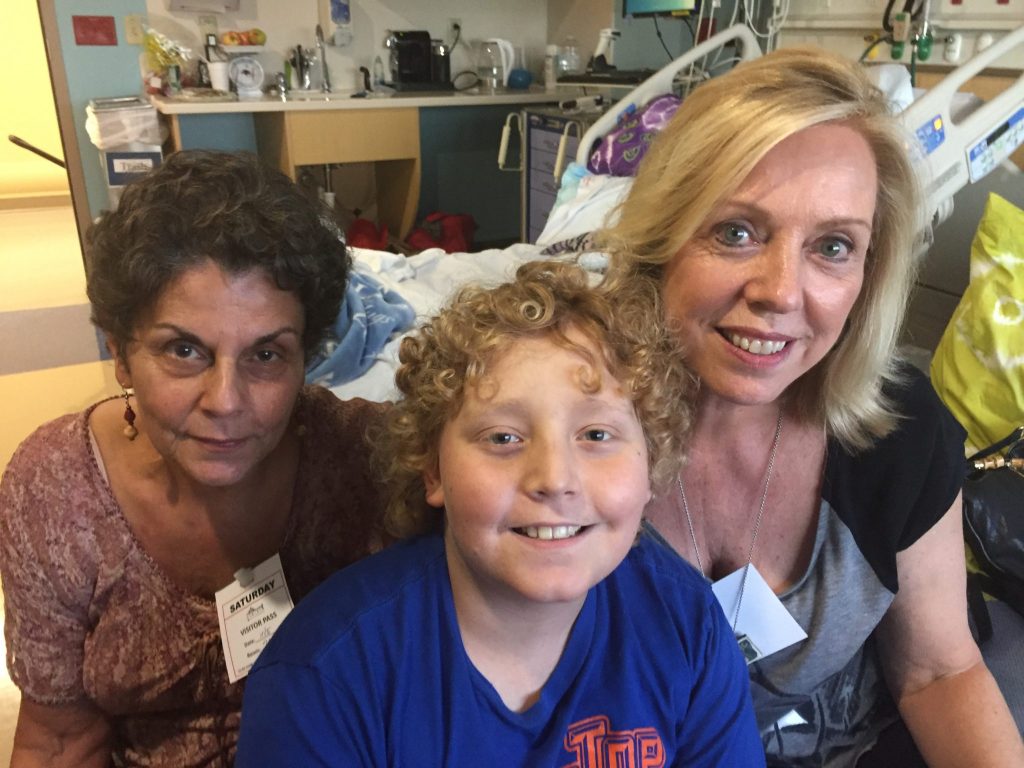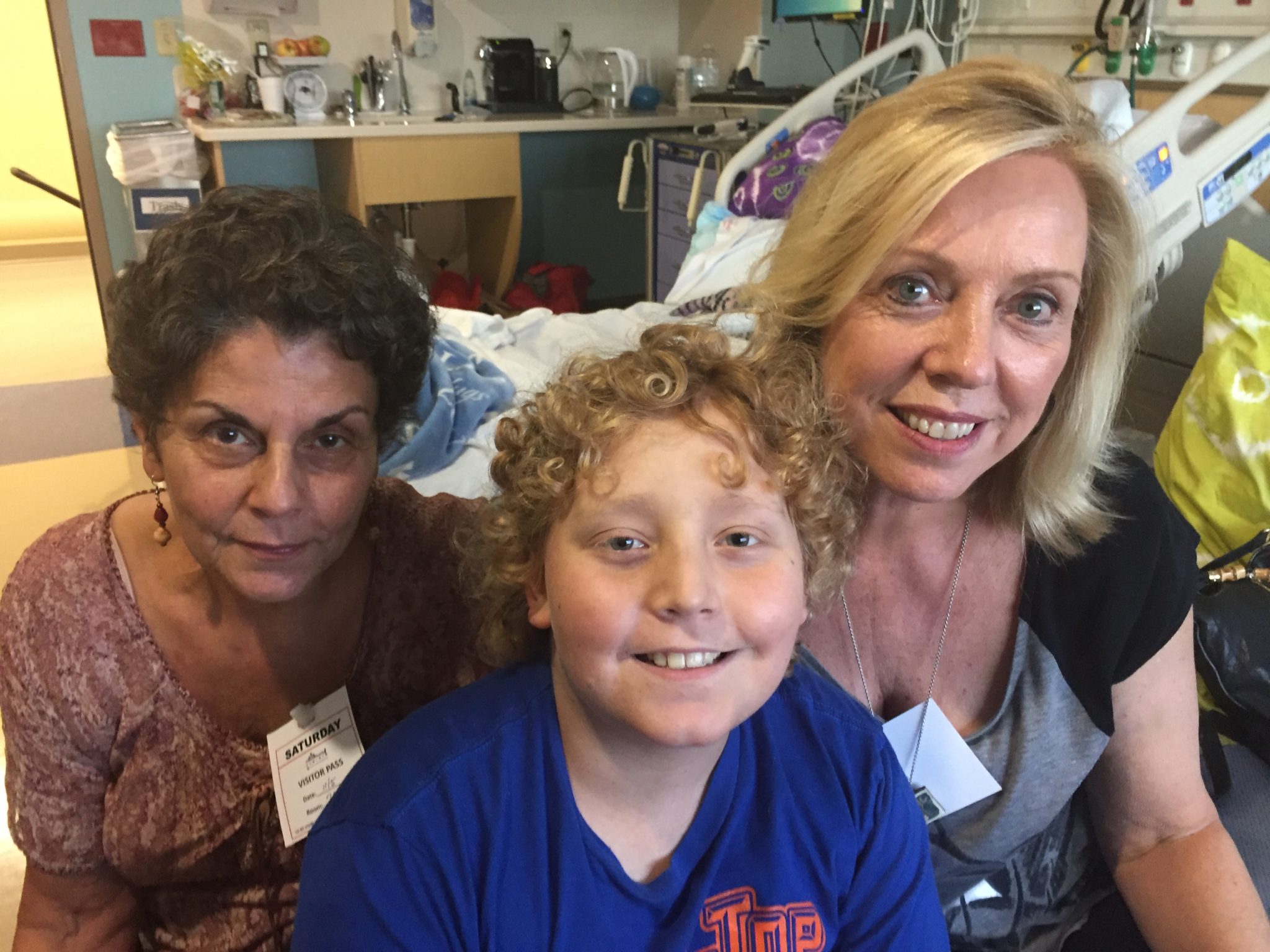 Today was lovely. Benjamin felt great and was wildly energetic as soon as he woke up. Out of isolation, he was off to the races to play with the nurses and take laps around the floor. I followed along, still in my pajamas.
Benji's lab numbers continue to slowly trend in the right direction. His platelets are up, his ANC and white blood cells are down, and  his peripheral blasts have decreased a little more. Starting the day with this peace makes everything else feel easier.
I spoke to other families on the floor today. We delivered rainbow stars to new friends, and old friends brought us freshly baked cookies. I chatted with other mothers online today who share pieces of Benji's complex diagnostic puzzle. We learn from each other and support each other.
In the afternoon our room filled with family. Mimi, Kathy, Gana, and Michael came to share the day with us. Banyan was with friends from morning until night, which made me just as happy as if he'd been here; he needs that time so much. The rest of us shared a delicious homemade meal from Kathy and Gana, and a sweet cake from Mimi to celebrate my upcoming birthday. Benji didn't overdo it but he ate a complete meal for the first time in days.
The only thing interrupting an otherwise uneventful day, medically speaking, was Benji's uncooperative bladder. His input far exceeded his output, so he had to have a dose of lasix, but it did the trick. His belly pain seemed to dissipate a little also. His high energy lasted all day long. I'm not sure if Tuesday's Dexamethasone is still playing a part. It doesn't really matter. I'm just relieved to see him feeling well.
Today it was easy to live in the moment. My family is so wonderfully supportive. They sang to me over chocolate cake. I looked at Benji and made a wish.