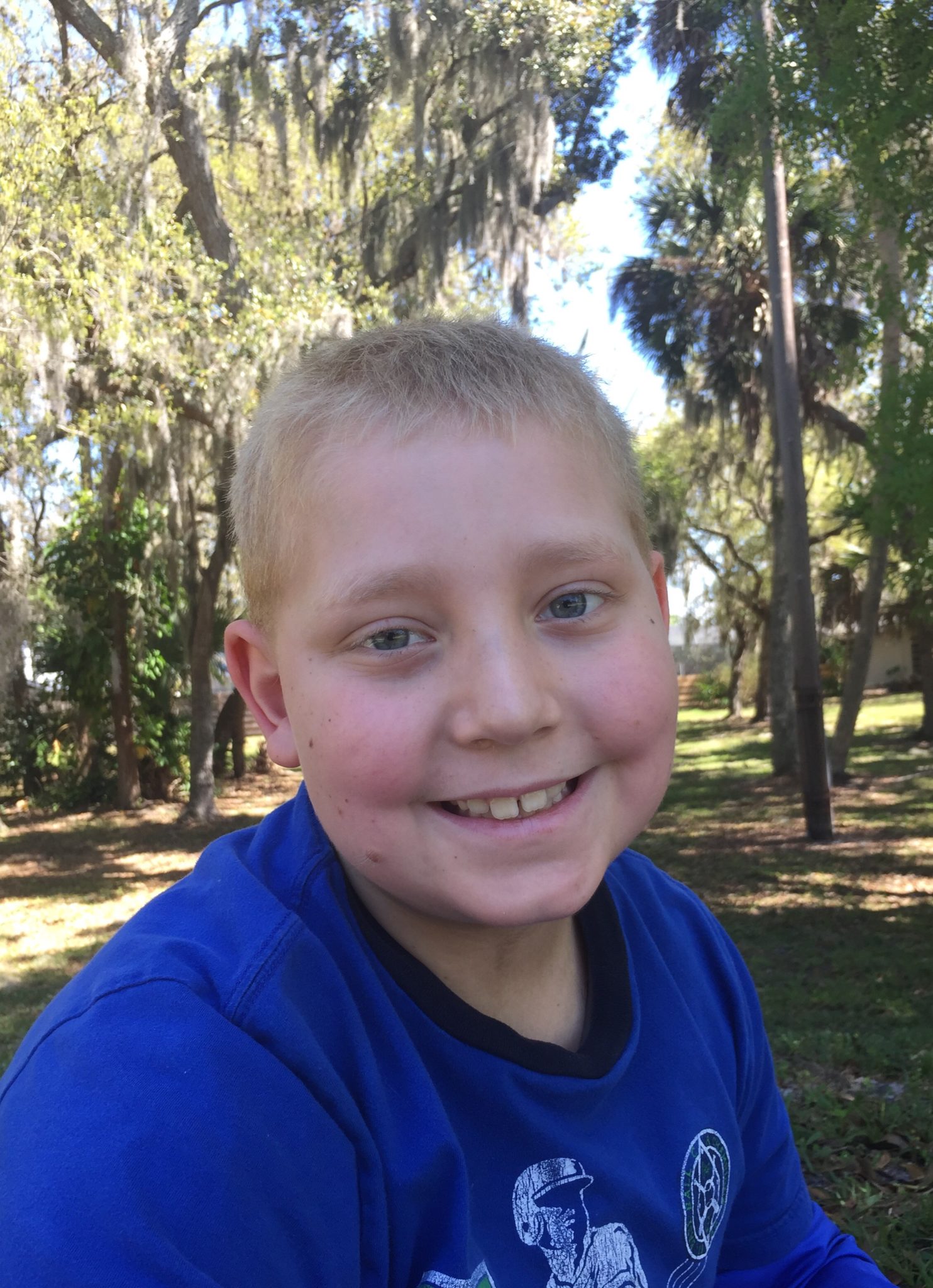 We headed over the Sunshine Skyway bright and early this morning. Benji's favorite team of nurses in the Infusion Center were ready and waiting for him, with more dancing and lots of laughter. He illuminated the room when he walked in.
While we waited for Benjamin's Erwinia shots to arrive from the pharmacy, his nurse said that Dr. Moore had ordered a complete blood count. He wants to watch any trends in Benji's absolute neutrophil count (ANC). Benji did his own blood draw, with the nurse's help. His ANC was 233. We're hoping for a steady climb upward over the next few days.
Benjamin was incredible for today's shots. I know for certain he takes them with more grace than most adults would, myself included. I did notice him flinch a little after the needles went in. He and I had put the numbing cream on his legs this morning before we left; I thought perhaps we hadn't used enough, but the nurse said we did it perfectly. She said that the Erwinia is cumulative, so each round of shots feels more painful than the last when the medicine meets the muscle. Benjamin said it feels like it's burning his legs from the inside. I can't wait until this part is over for him.
The pain is short lived, thankfully, and we took a few laps around the Infusion Center after the shots to get the medicine circulating. We did some schoolwork during the hour Benjamin was being monitored, and were home in time for lunch. We brought a picnic to the park. It was lovely. Benjamin's energy has been high all week.
We came home and worked in the yard a little, then prepared for our weekly visit from Benji's teacher, Mrs. West. He was happy to see her, but had a hard time focusing on the lessons. He wanted to talk about his classmates. It sounds like we'll be able to start communicating by Skype with his friends after Spring Break next week, through the HopeCam program. He can't wait. Academically, Benji is doing wonderfully. By the end of next week we should be totally caught up with his classmates. He's still meeting all of his assessment benchmarks with ease.
After dinner, Banyan and I started constructing a project he has due on Friday. We took a road trip for supplies, and wound up working on it late into the evening. I know it means a tired day tomorrow for both of us. But I miss my big boy. I needed that time with him. He's an amazing young man–brilliant, full of joy, and such a big heart. I hope I tell him so often enough.
Michael is working right now, no doubt making up for lost time at the office. Ironically, my computer isn't functioning this week. I'd intended to get caught up on my own work and emails and bills and such during our "days off" from the clinic (we return to All Children's Friday for round five of Erwinia and another blood count). I'm sure all of the work can wait for me for another day or two. I can't and won't allow myself to feel overwhelmed by what I am not able to accomplish. Our family is accomplishing plenty right now. I'm thankful for every step forward.