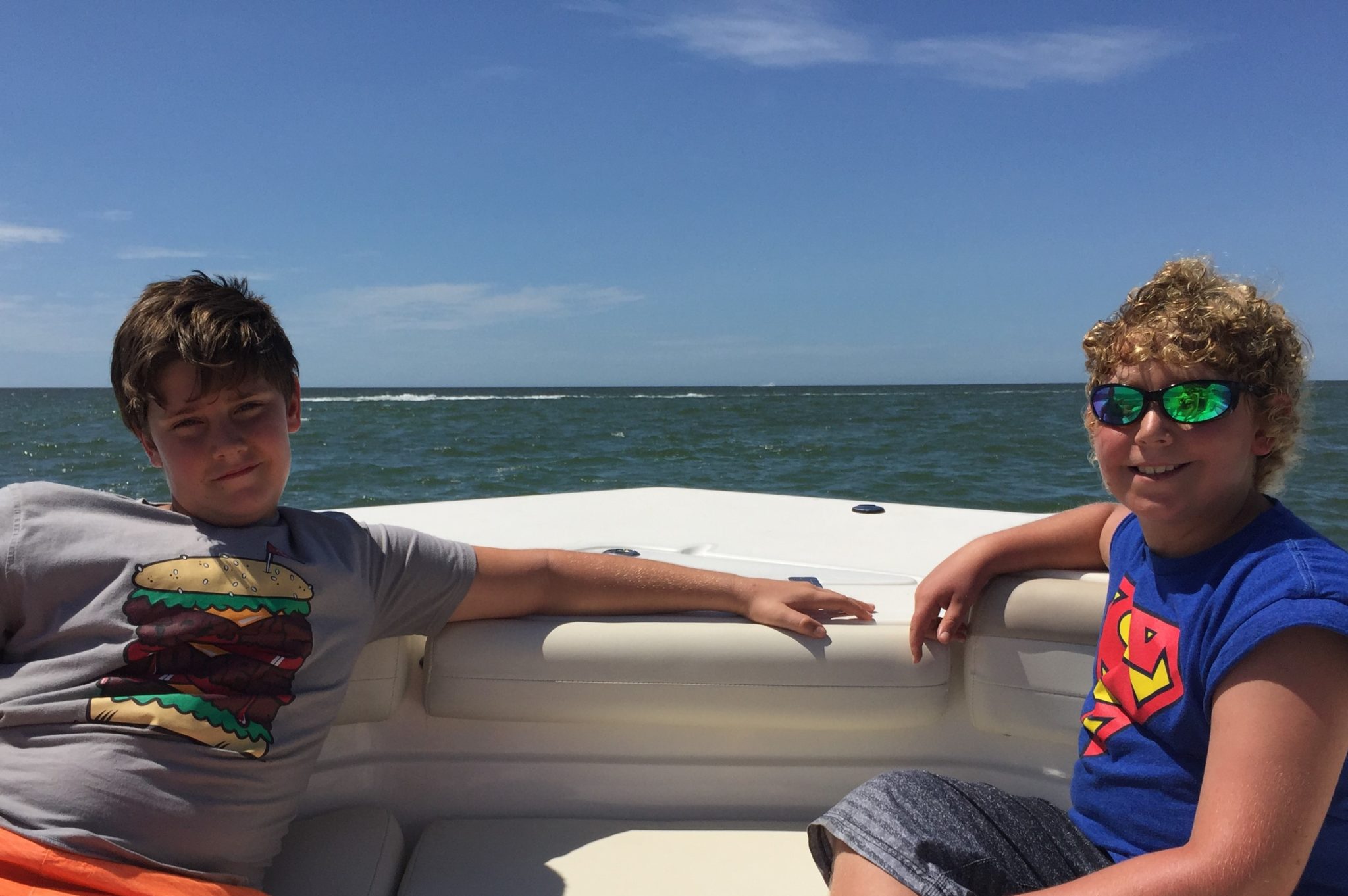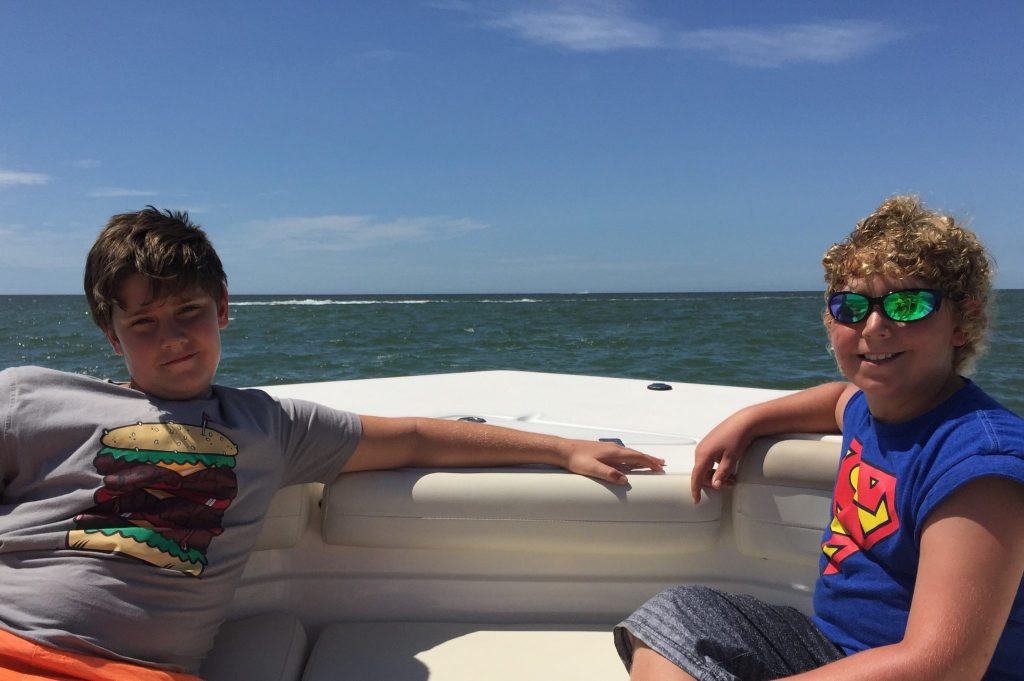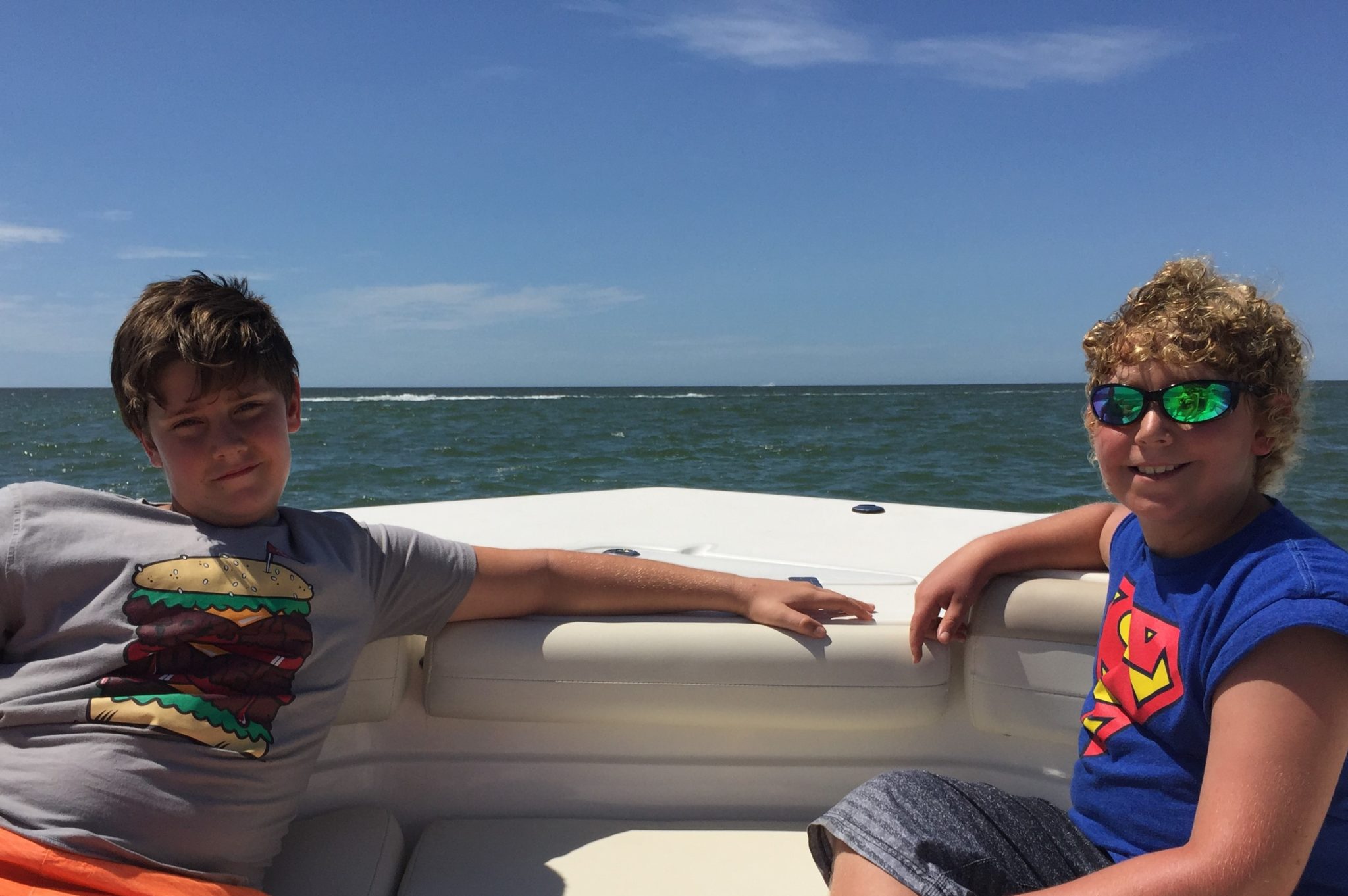 Benji woke up super early this morning clutching his tummy and asking for a bath. This seems to be the norm, more days than not anymore. For the rest of the day, he felt totally fine. I still plan to give him daily glutamine to strengthen his mucosal lining, but not today. Today he had no medicine to take. I didn't want to jeopardize this little window of freedom with glutamine or milk thistle or mushrooms or anything else. It can all wait until Wednesday.
We enjoyed a restful morning and a fresh loaf of sourdough bread, then headed down south to join Kathy and Gana for a lovely afternoon of boating on the Gulf of Mexico. We picnicked on the boat, caught up with each other after a few days' absence, and enjoyed the waves and the salty air and the carefree pace of the ocean. I know I desperately needed a dose of that. The boys were laughing together at the front of the boat nearly all the way back down the Intercoastal. I am so grateful for these moments for them. Fear threatened me once or twice, and it was easy to show it the door. Nope. Not here. 
Labor Day weekend feels like the top of the roller coaster during the years with kids in school; it's the moment when you look at the weeks ahead and know that the speed is going to increase rapidly, and you prepare to hang on tight. Both boys begin sports practice this week. Homework is kicking into high gear. The calendar is filling up quickly. September is also a month now full of scans and scopes and new information. When Benjamin was diagnosed, we adjusted to a new normal. We will do it again, and do it with gratitude and love.