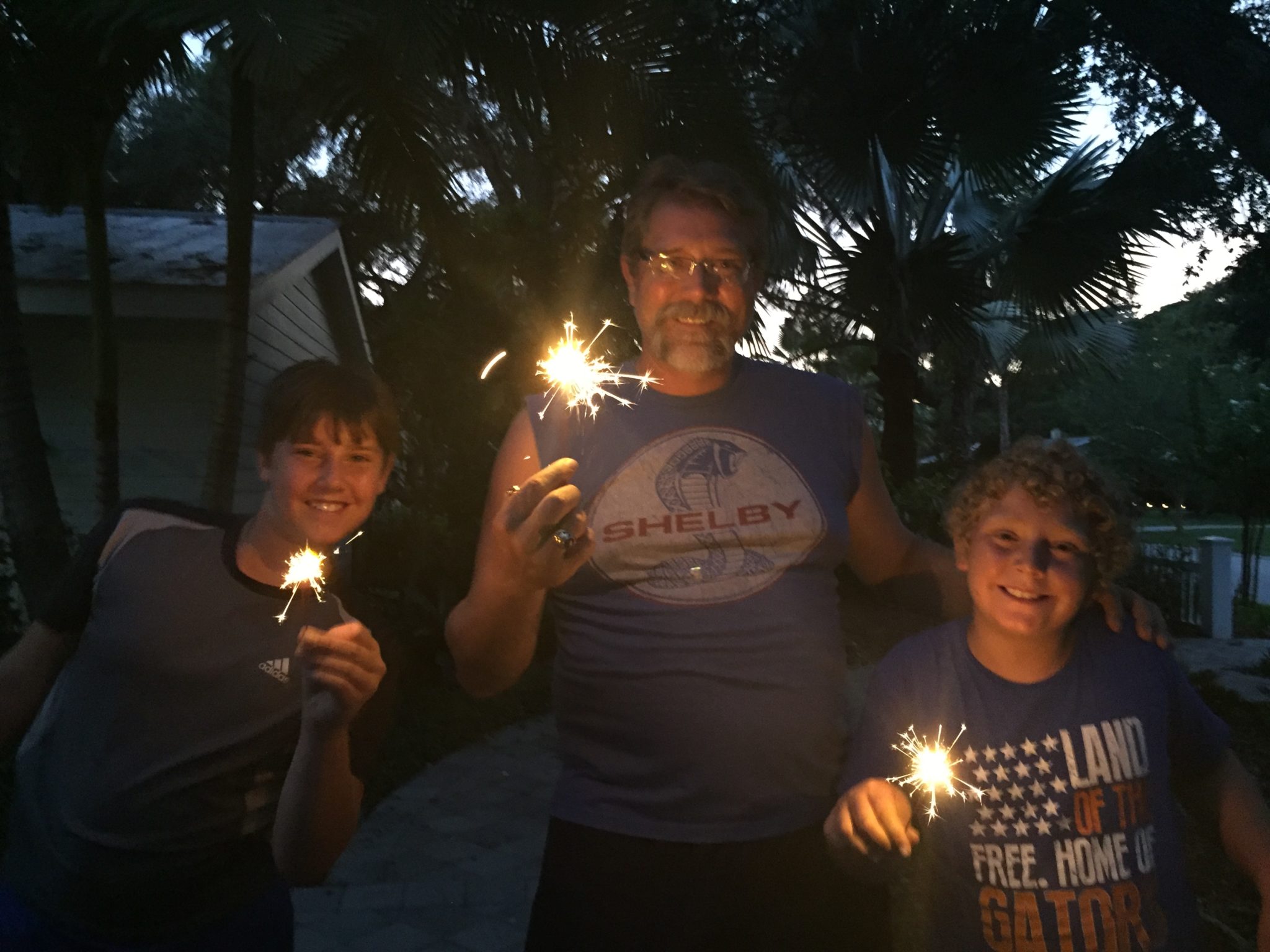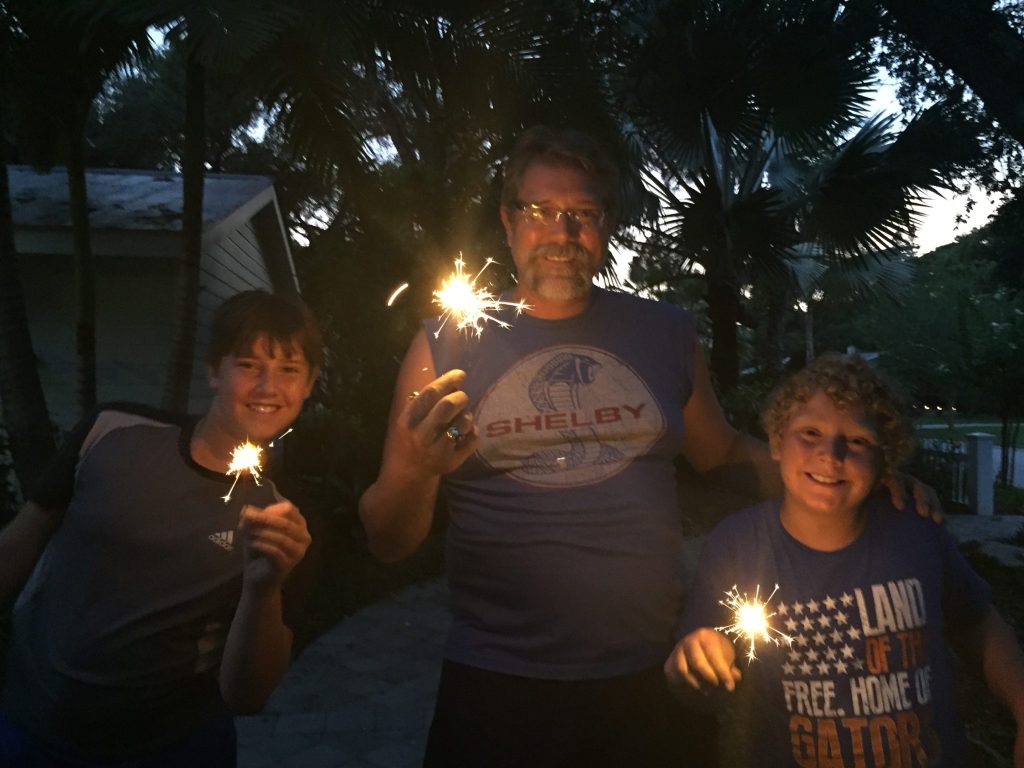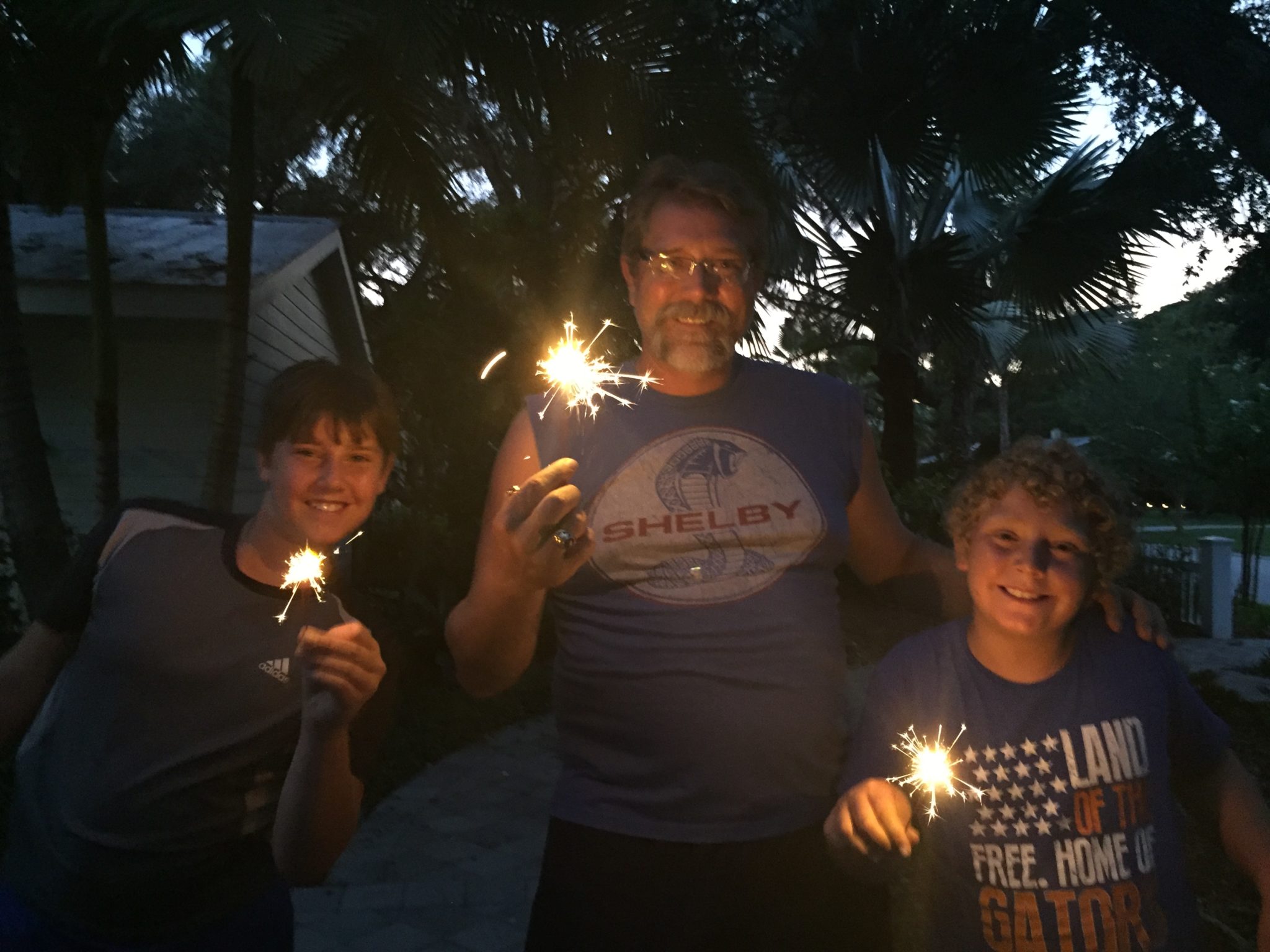 Today, July 4th, we rested, relaxed, feasted with family, enjoyed the water, and shot a few fireworks in the street as night fell.
Tomorrow, July 5th, we return to All Children's to begin Benjamin's fourth 84 day cycle of long term maintenance. He'll have his port accessed, his blood drawn, an appointment with the oncologist, intravenous Vincristine, a new round of steroids, and he'll go under anesthesia for a lumbar puncture with Intrathecal Methotrexate.
Benji was able to take his medicine early tonight, so we let him have a late snack. We know he'll be hungry tomorrow as he waits for his procedure. As the realization of what tomorrow will bring set in, Benji started to cry, just a little.
I sat with him and held him and asked if it was the thought of tomorrow's hunger that upset him, or just all of it. I knew the answer. He nodded at the all of it. It's been three months since his last lumbar puncture; the longest span yet.
He asked if we could all watch a movie together, and that's what we did. He sleeps in our bed now. I'm thankful for his bravery, for his honest emotional responses, and that all four of us will be there tomorrow, stronger together.