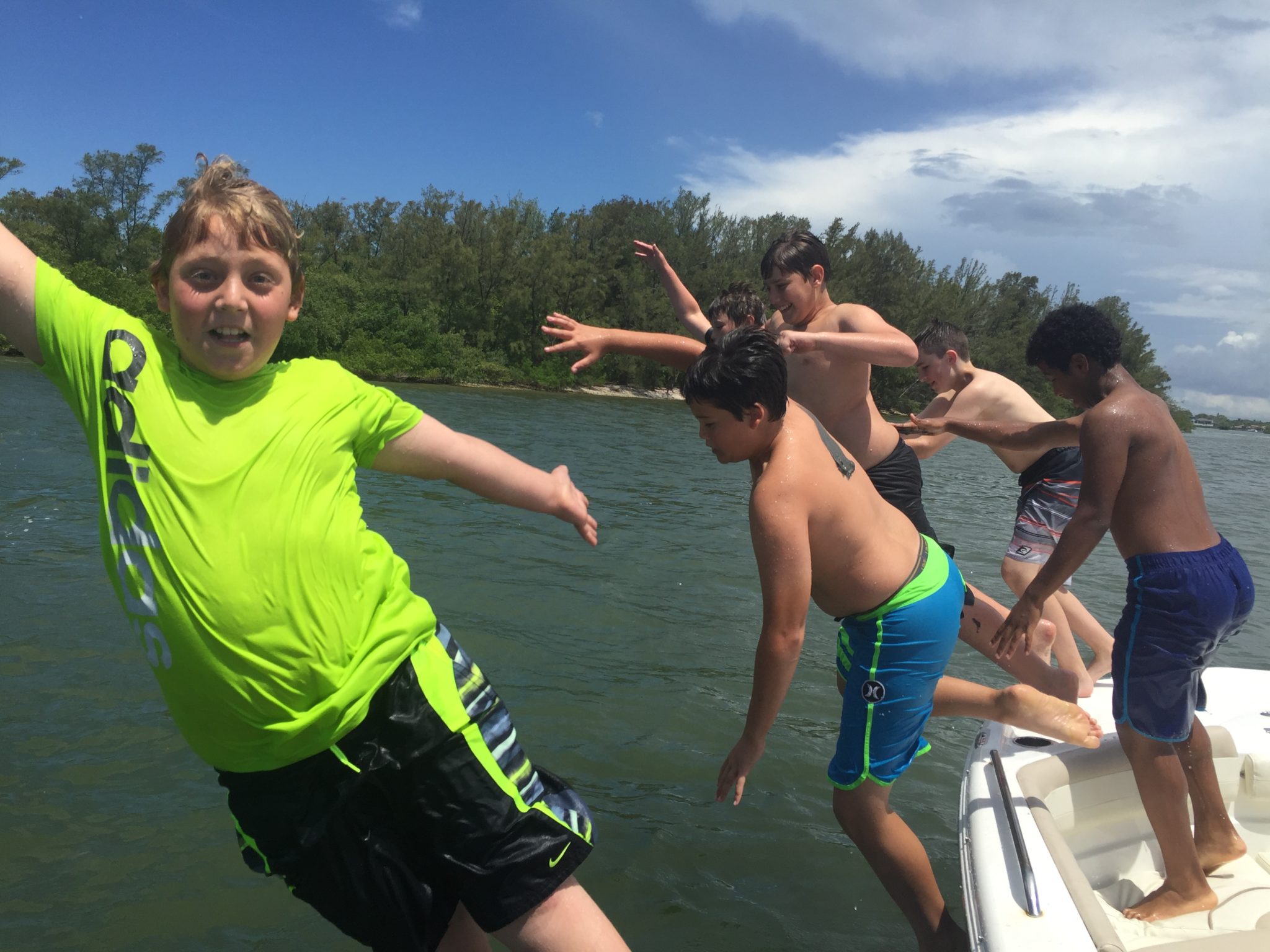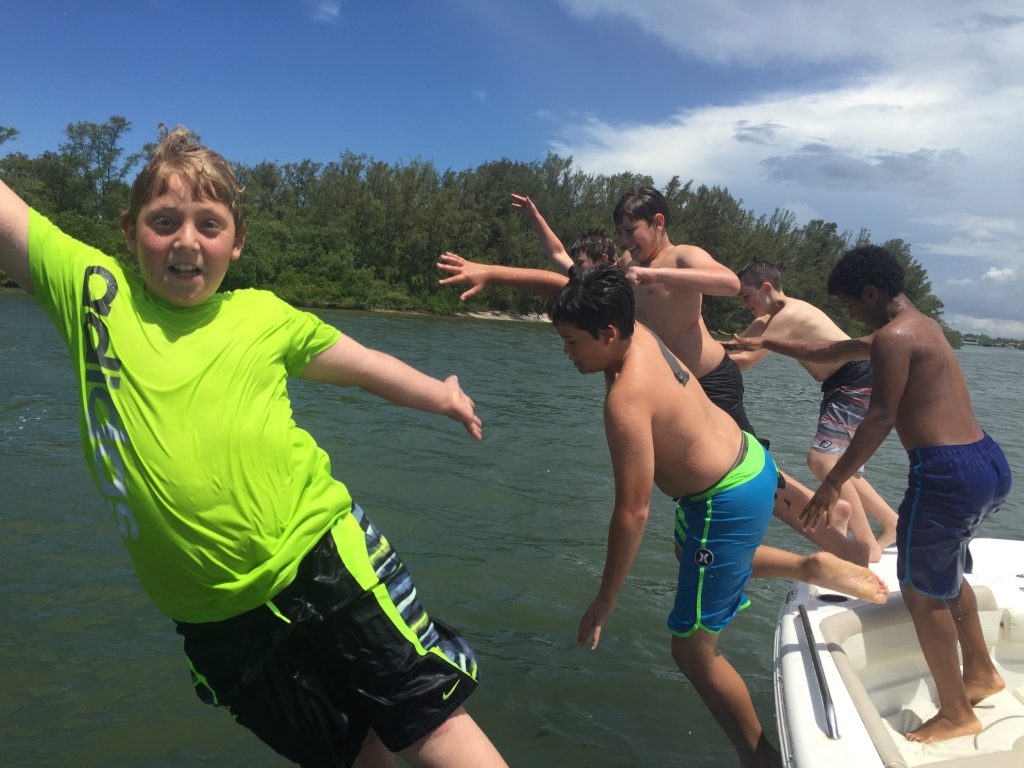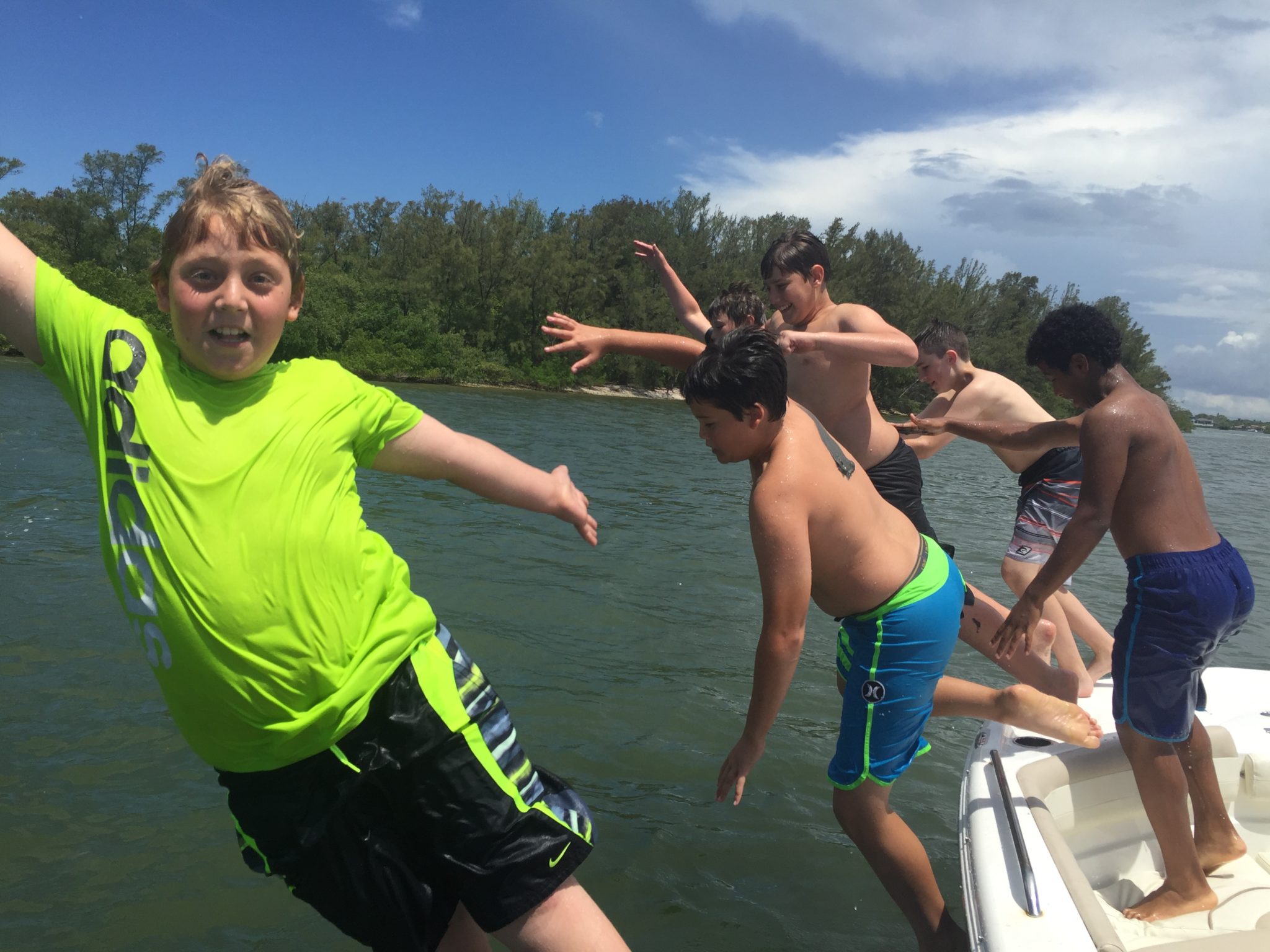 Banyan's birthday party has ended. Nine boys have made 24 hours worth of amazing memories. We are so grateful to Kathy for hosting this extravaganza yet again; it seems to get better every year.
Benji coughed all through the night, and woke up feeling poorly for the third day in a row. I was anxious to get his morning Septra to him, as it helps prevent pneumococcal infections. Kathy made a stellar pancake bar to fuel the boys for their journey. Benji hardly ate. He looked pale and down. But he was determined to power through and hang with the big boys on the boat all day, and that's exactly what he did.
True to his recent pattern, as the day progressed, Benji felt better and better. Captain Mike sent me this great image of him jumping off of the boat with his brother and their friends. It set my mind at ease. Sarah and Lilye came down with Lotus so that he could help Mike at sea, and the three of us took turns taking the paddleboard throughout the mangroves of the Intercoastal Waterway near Kathy and Gana's house. It was kind of magical, really.
The boys returned, sunkissed and happy. After Banyan's friends left we shipped out one more time so that Lotus could fish and Sarah and Lilye could catch a boat ride. When we returned to pack up and head home, Benji was toast. Aching and tired. He fell asleep within minutes after we got home, listening to the summer rain, snuggling with his big brother.
We are so very lucky.