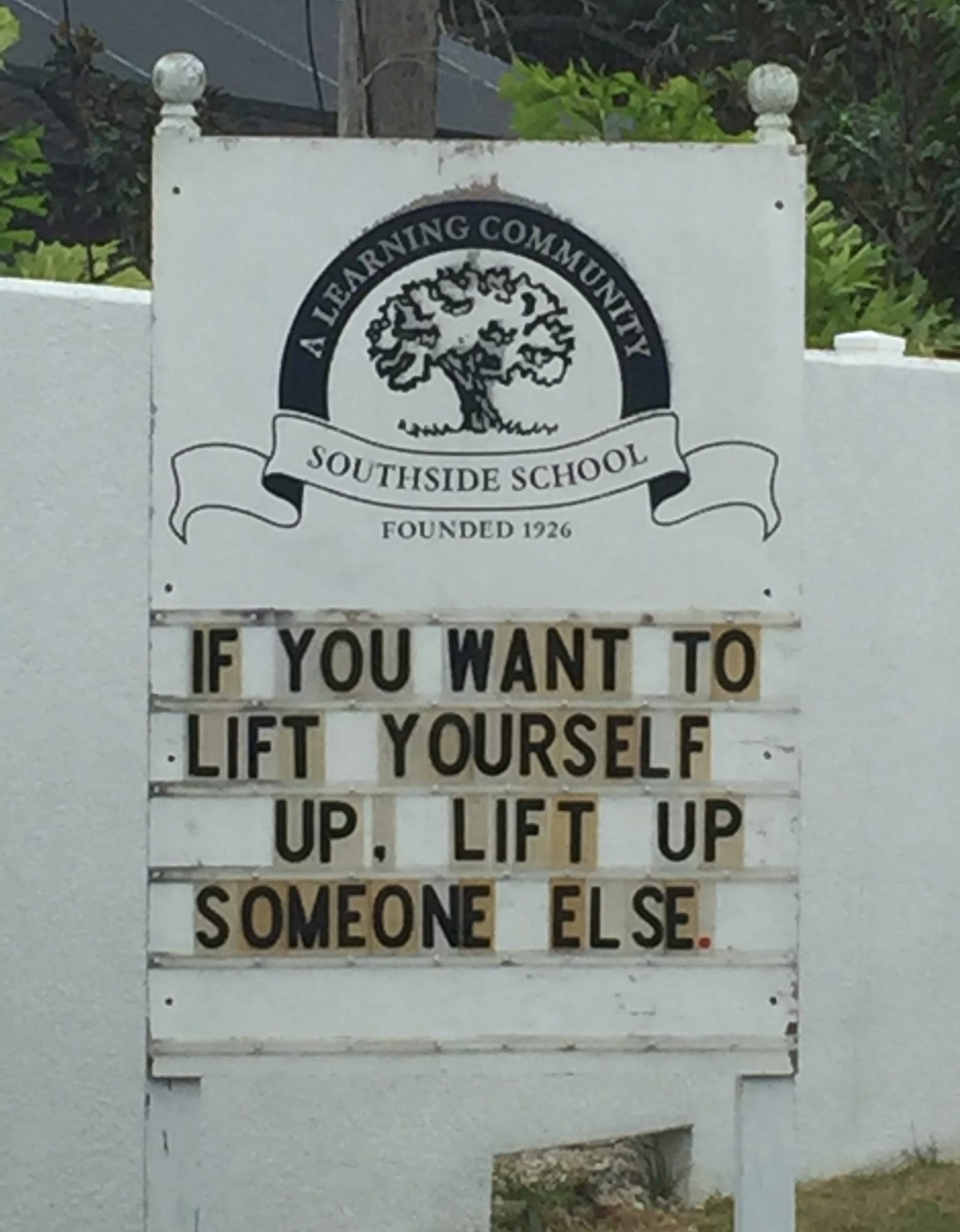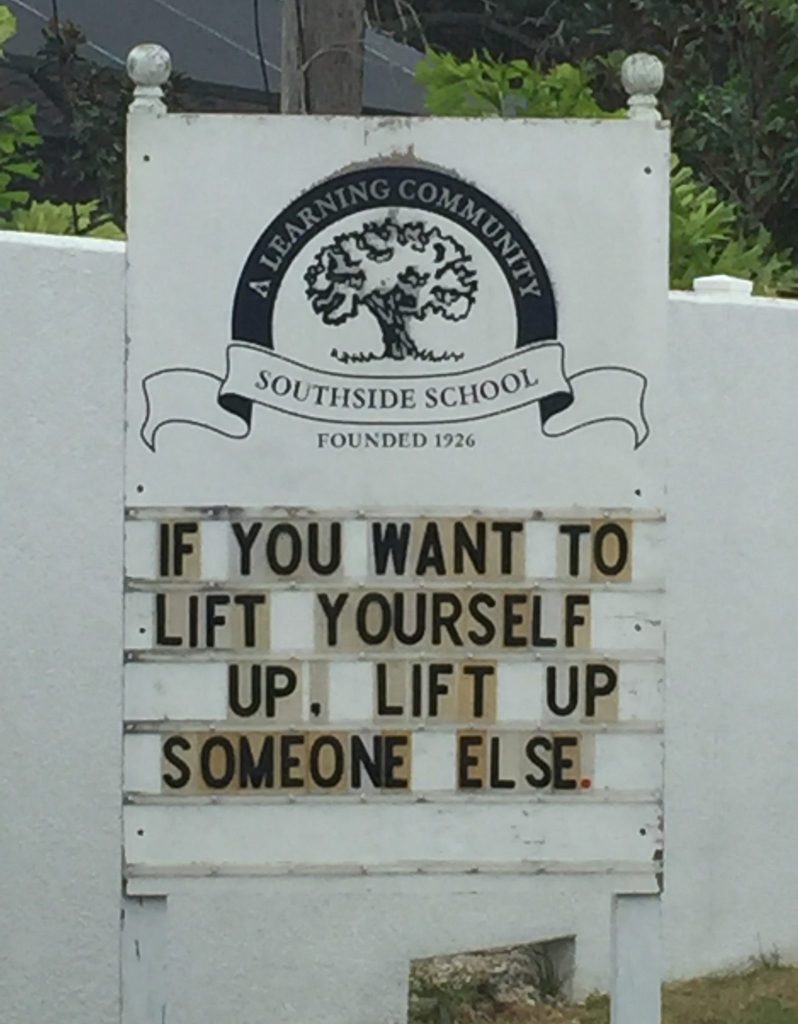 "If you want to lift yourself up, lift up someone else."
These were the words on the marquee as I drove into Southside this morning to drop Benjamin off and to meet with his teacher, his guidance counselor, and our school district liaison to review and renew his Individualized Education Plan.
I walked into the small office and sat at the small round table, in the same chair I occupied one year ago. I remember wobbling into that first meeting feeling dizzy and confused and really afraid of being in the building. Today felt light and easy, almost triumphant.
Benjamin will remain on the Hospital Homebound IEP through this calendar year. Even though he is only scheduled to miss five more school days during second grade (which is remarkable), we know that there is always the possibility of a hospital admission. The IEP will stay in place so that Benjamin can receive one-on-one catch up time with his teacher if that happens. After all the paperwork was signed, the remainder of the meeting was spent with Benjamin's teacher and guidance counselor raving about his abilities, and me beaming with pride and nodding my head. "You really should consider gifted testing this year!" "It's amazing how he can be out of school for so long and step right back in and ace his math tests!" "You'd never know which student in Mrs. Smith's class had cancer."
This last one got to me. Benjamin gets so many comments about his gorgeous wavy darkening golden hair these days, and while he acts like he's tired of it, I know he's really pleased; truly, he does not look like the kid with cancer anymore. After school, he had his very first guitar lesson with the famous Dr. Zach. Just before he went in the room, he asked me, "Did you tell him anything about me?" I knew what he meant. And while I know Zach and his family, and I know they know Benji's story, I hadn't actually spoken to Zach directly about anything except lesson times. I was happy to be able to honestly tell Benjamin that no, I hadn't told him anything. Benjamin seemed much lighter. Excited. I have a very good feeling about these guitar lessons.
I tried to lift up as many people as I could today, and felt lighter myself as the day progressed. Benjamin's bruises seem to be fading. I watched him hit his hand hard today, and no bruise followed. He was tired after school, but not too tired to shoot hoops with Banyan when he hopped off of the school bus. After dinner, it was back to middle school math for Banyan and me. I want to lift that kid up something fierce right now. When he is filled with joy, he fills everyone around him with joy. Right now, he is filled with middle school stress. I want him to find the joy again. He will really benefit from the long weekend ahead of us.
Tomorrow morning I will have a phone conference with the Patient Safety Officer at All Children's. We'll discuss The Letter and schedule a follow up meeting. I will be clear and direct and honest. I will adhere to my expectations for change. This is how treatment improves. This is how others are lifted.