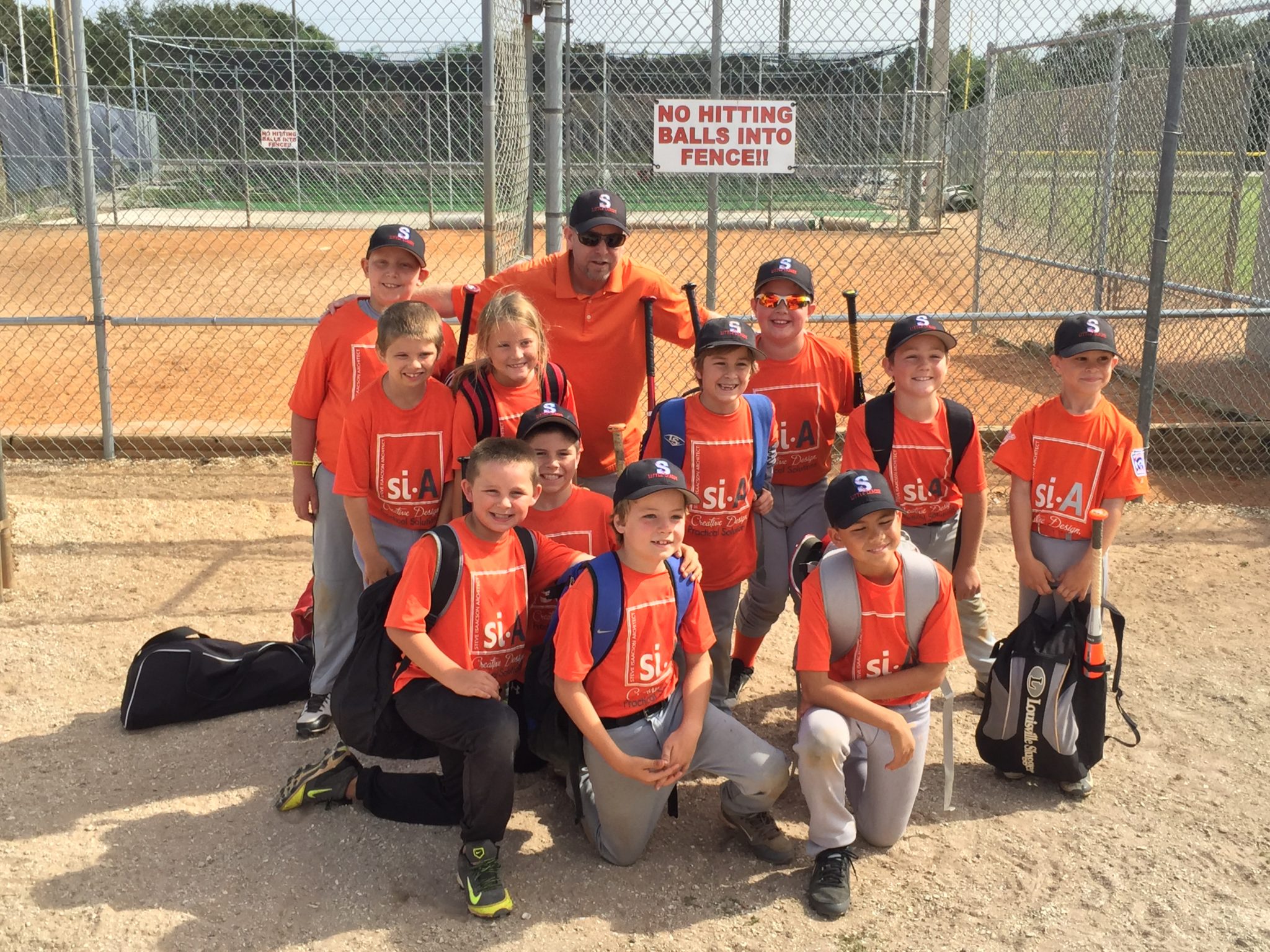 So much joy today. So much ease today.
It felt easy to wake up with the sun, to make a hearty breakfast and to get Benjamin ready for baseball. So what if there was blood pressure medicine to take? No big deal. It felt easy to sit with my knitting and my coffee in the bleachers and watch Benji warm up before his first playoff game. So what if he had to wear a chest protector? He just swung a little harder because of it. No big deal. It felt easy–and amazing–to cheer loudly when Benjamin crossed home plate twice today, and finally connected bat to ball with a beautiful sound. His team won their first playoff game, and he scored two runs. It felt easy, and normal, and so good.
We grabbed lunch with Michael's mother and sister, who'd joined us to cheer Benji on. Then it was back home to get ready for Act Two of Saturday: Banyan's basketball game. We got there a little early so Banyan could join his team. Benji found three younger boys to play football with outside the gym while we waited. They were all having a great time and laughing a lot. One of them, maybe five years old, asked Benji with a big smile why he didn't have any hair. Benji looked back at me, also smiling, and gave the kid a shoulder shrug in answer. The question didn't upset him, nor did his decision not to go into detail. He moved on with a perfect spiral. No big deal.
Banyan's game was so much fun to watch and he made a couple of great plays. The teams ended in a tie after a league standard single overtime period. When the game was over, our boys went with their Grammy and Noni out for a dinner date, and Michael and I enjoyed a date of our own–our first in what feels like a very long time. We didn't worry a bit about Benjamin, which felt so nice. We were just out having sushi, and Benji would take his oral chemo when he got home, and all of it was no big deal.
Which, of course, makes it feel like a huge, colossal, beautiful, wonderful deal, really.