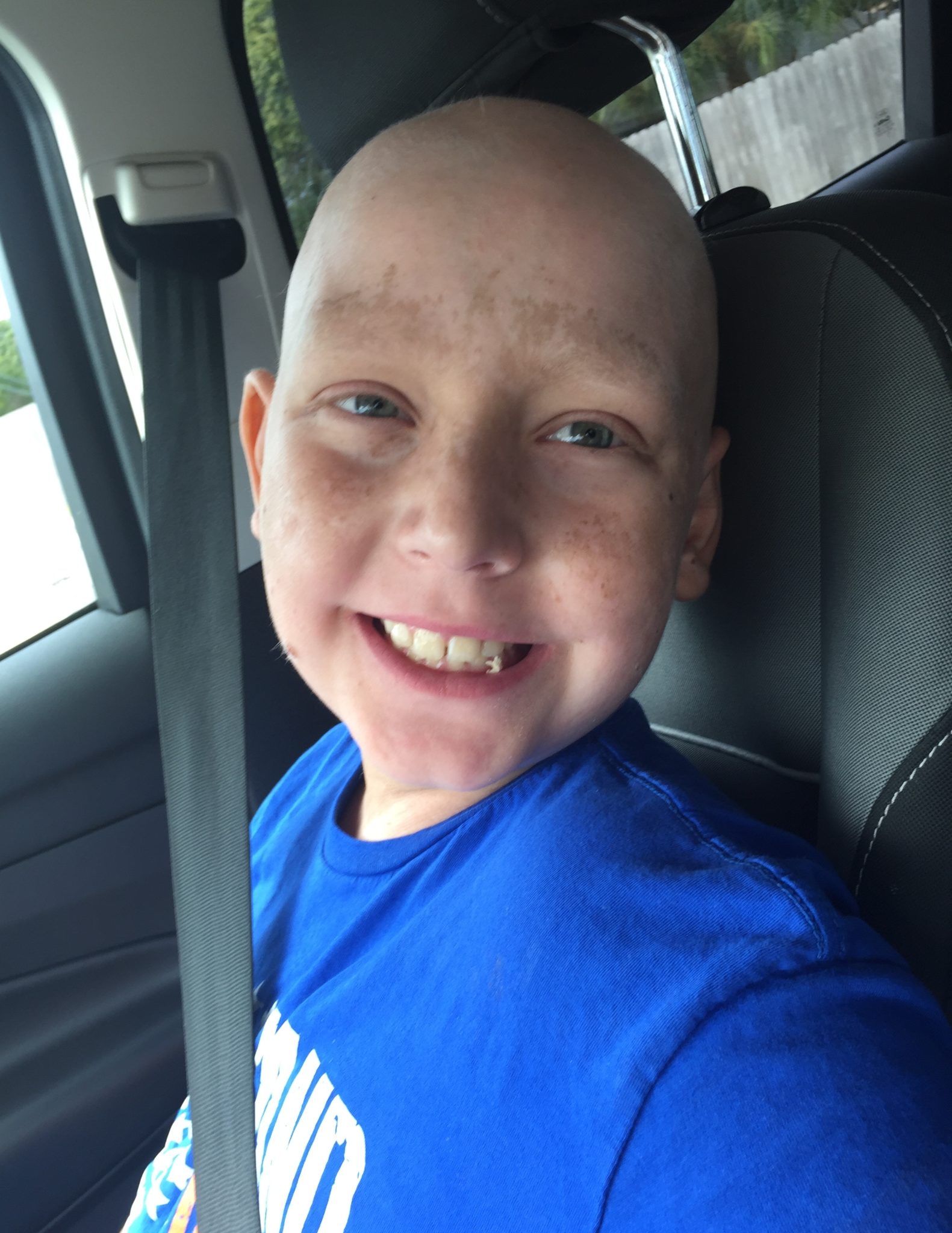 Benjamin wasn't quite ready to return to school again this morning. Today, I think it was as much a case of nervousness as it was physical discomfort, though the amount of treatment he received yesterday certainly warrants another rest day. His body was sore when he got up from sitting or resting, his mouth continues to hurt, and he is so ready for sleep by the end of the day. He says tomorrow will be his first day back, and if so, his timing is perfect: tomorrow is his class costume party. Each child will dress as their favorite hobby. There will be lots of nerves, and lots of stares. Benji's return will be just one of many exciting things that will happen in Mrs. Smith's second grade classroom tomorrow.
The effects of Benji's Prednisone showed themselves midday after just two doses, as Benji's hunger started cranking up to steroid speed. Tonight after dinner, while he was "on the clock" for his 6MP, I realized that this is the first time that he has had to take a food restricting oral chemo medicine while he's on steroids. The combination is cruel. He can't eat for two hours before taking the medicine or one hour following, and it works best if given right before bed. We learned tonight that tomorrow's dinner will need to be mighty hearty.
Today is day 300 of Benji's treatment for acute lymphoblastic leukemia. In 300 days, Benjamin has had:
1 surgery to place medi-port
3 bone marrow aspirates
14 lumbar punctures
14 doses of intrathecal chemotherapy
60 doses of intramuscular chemotherapy (shots)
59 doses of intravenous chemotherapy
93 doses of oral chemotherapy
80 doses of steroids
173 doses of oral antibiotics
44 doses of intravenous antibiotics
8 doses of Neupogen
19 blood transfusions (platelets and red blood)
1 albumin infusion
1 IVIG infusion
14 days of Total Parenteral Nutrition
1 MRI
6 X-Rays
5 Ultrasounds
2 EKG's
84 (northbound) trips over the Sunshine Skyway
54 nights in the hospital
Sometimes I still can't believe this is a true story.
I had thought I might stop writing nightly–maybe just weekly–once Benji reached long term maintenance, but I can't. Not yet. For now, it is still a necessary part of my evening. Just looking at the list above compels me to return to research and create a long term maintenance detox and nutritional support plan. I am able to deconstruct the events of the day, of these three hundred days, and frame them with clarity and gratitude.