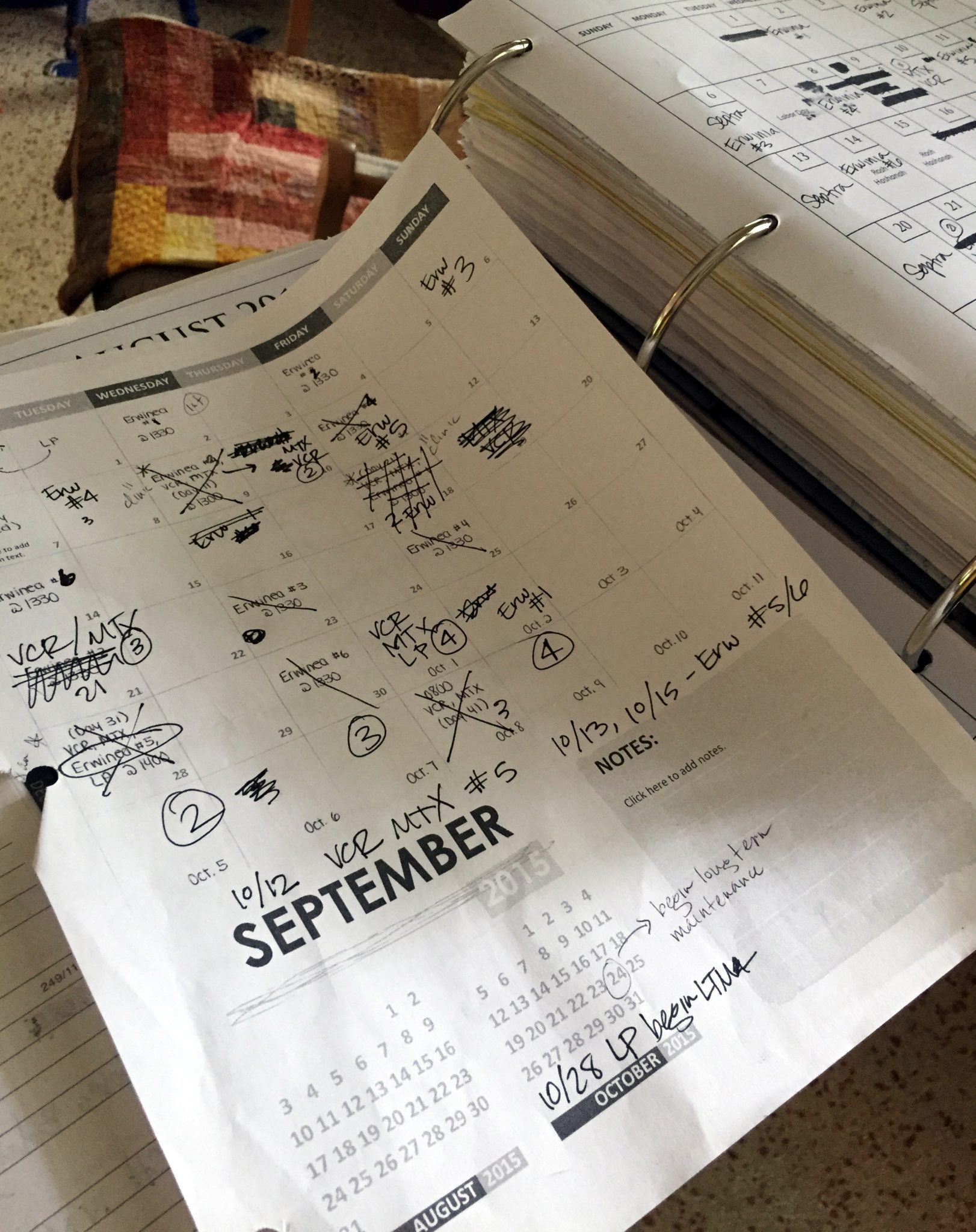 September is Childhood Cancer Awareness Month. All over the internet today I saw people "Going Gold" to raise awareness to the fact that childhood cancers receive a combined four percent of research funding from the government's National Cancer Institute. There are many organizations raising private funding for research, grants, support, etc. Since Benji is still in frontline treatment, I have abstained from delving deeply into the fundraising aspect of this diagnosis. I needed something easy, so I've teamed up again with Alex's Lemonade Stand Foundation and joined "Alex's Million Mile." I created a team in partnership with Benji's buddy Cody's mom. I've pledged a dollar toward pediatric cancer research for every mile I walk, run or bike in the month of September. It will keep me accountable to my physical and mental health, and if we generate additional funding, that would be wonderful. Right now I have no expectations. I'm just putting one foot in front of the other. My first two miles were logged in on the Ringling Bridge with my friend this morning, before the sun rose.
Benji woke up when I returned, and he was tender. He started getting dressed for school, excited to go, but his tummy and back hurt. He asked for Kytril, and ate breakfast. We had just made it to the school parking lot when the tears came. Michael and I told him he could stay home, that it was ultimately his decision. We can't possibly know how he feels. He had a ton of medicine yesterday. He listened to his body and his instincts and took the day off.
I canceled my appointments for the day and snuggled up with my boy and a movie. When it was over, Benji ate a little, then we settled into our first homeschooling groove of second grade. He completed every assignment that was given to him Monday. I threw in some fun things too. I remembered with fondness our homeschool journey from January through May. These days will be over in just a couple of months. It's been an honor to be able to teach him. Of course, he's been much more of a teacher to me.
When we were finished with Benji's school work, Dr. Oshrine called. I'd left a message for him this morning after realizing there were still a few dates on Benji's September calendar that showed Erwinia and Methotrexate being given together. After yesterday's conversation, I knew this wasn't Dr. Oshrine's preference, and I did some research last night that strongly corroborated a healthy spacing. We played out several scenarios over the phone. It's a difficult puzzle to piece together. Most kids don't receive a second Interim Maintenance phase; this was added to Benji's road map when he was bumped up in risk back in February. What makes it difficult is Benji's allergy to PEG-Asparaginase. He has to substitute twelve rounds of Erwinia shots for the two doses of PEG on this phase's road map. The Erwinia shots are given every other day, allowing for weekends off. He has five escalating doses of Methotrexate that must be given every ten days, and the Erwinia needs to be given more than 24 hours before each Methotrexate dose.
Finally, after many scribbles on the calendar, we developed a schedule that made Dr. Oshrine markedly more comfortable. It will require some maneuvering, like Benji being admitted to the hospital on a Sunday or two, but we will certainly make it work. He said frankly that there were no advisories on the protocols for this scenario. He's never encountered it before. Benjamin was the first. I joked with him that Benji is a trailblazer, always "breaking the mold," but it is disconcerting in this arena, to say the least.
While I'd been on my cell phone with the oncologist, the landline rang. Benji answered it, and I interrupted my conversation only long enough to tell him he'd have to take a message. Near the end of my conversation he was standing right in front of me, trying so hard to keep quiet, smiling and tugging at my sleeve. He didn't make a sound. Finally I hung up. "Who was that?" I asked. He beamed. "I won the hundred dollars!" It was The Children's Cancer Center. Benjamin had submitted three paintings to their annual calendar contest for cancer patients. One of them, his October masterpiece, was chosen among over two hundred entries. He will be honored at a luncheon, the calendar will be sold all over the Tampa Bay area, and of course, there's the cash. He was so happy.
Benjamin took Kytril again at bedtime, though he felt much better as the afternoon went on. I'm glad he decided to stay home, but I think he'll definitely feel well enough for school in the morning. I'll pick him up at lunch and we'll drive over the Skyway for his first Erwinia shots of Interim Maintenance 2. The next two months may seem chaotic on paper, but we are clearly on the homestretch of front line treatment. Benji will be in long term maintenance by November. It's not the end of the tunnel, but there is a very bright light shining ahead of us.
---
"If you remain calm in the midst of great chaos, it is the surest guarantee that it will eventually subside." ~The Professor, The Last of the Really Great Whangdoodles