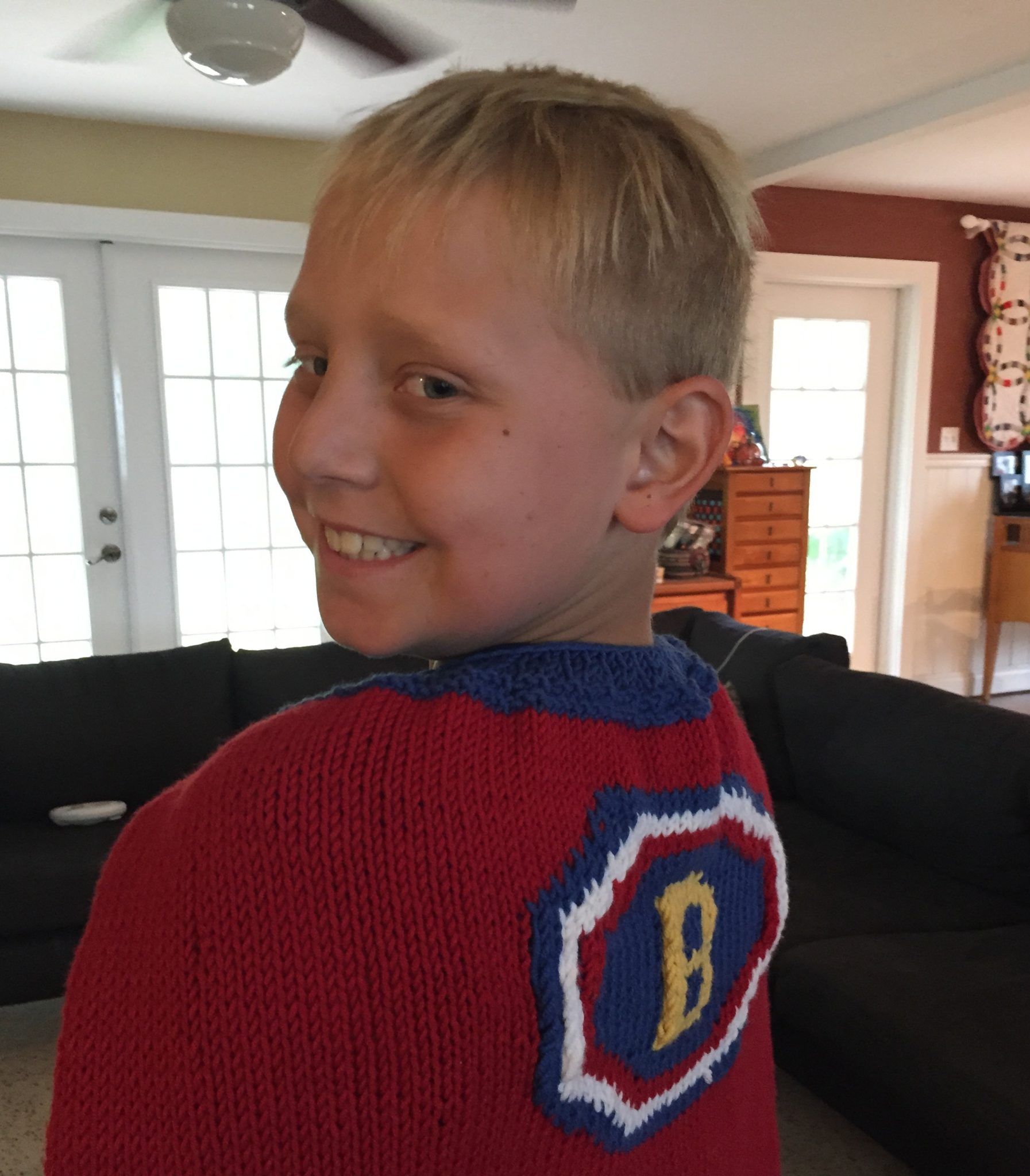 I woke up early this morning, feeling fantastic. I felt like a page had turned for me. I felt motivated in a way I haven't felt in quite some time, and I had so much energy. I feel rejuvenated. I'm not sure why–was it the full night's sleep? The gradual return to a Paleo lifestyle? Day after day of practicing detachment to outcomes? I don't know. But I am giving big time thanks. I didn't want or need coffee this afternoon. My energy did not fall, as it has every day for as long as I can remember. I felt fully present in each moment today.
As a result, I was able to respond to Benjamin's needs as they arose, which, during steroid week, is extremely often. He fluctuates between needing food, activity, and rest, each with emotional urgency, throughout the day. As he played with Michael this morning, I was able to get some meal planning done, and we worked in the kitchen while Michael left for a midday meeting. When he returned, I took my lists and went to Whole Foods. I wanted to be sure Benji had plenty of potassium to stabilize his mood swings. Here are some super potassium rich recipes we whipped up today:
---
The "Steroid Smoothie"
1 frozen banana
2 apricots
1 mango
a heaping spoonful of Greek yogurt
1 Tbsp chia seeds
---
Spinach and Canneloni Bean Dip (adapted from Giada)
2 Tbsp extra-virgin olive oil
2 cloves garlic, minced
large bunch of fresh spinach (saute with the garlic and 1 T. of the olive oil)
1 (15-ounce) can cannelloni beans, drained and rinsed
1 Tbsp fresh lemon juice
1 Tbsp balsamic vinegar
salt and pepper to taste
---
Chili with a Potassium Boost
1 lb. grass-fed ground beef
1 large chopped onion
4 minced garlic cloves
2 Tbsp chili powder
1⁄2 teaspoon salt
2 teaspoons ground cumin
1 teaspoon dried oregano
1⁄4 teaspoon red pepper
2 (15 1/2 ounce) cans cannelloni beans
1 26oz. box diced tomatoes
1 (6 ounce) can tomato paste
1⁄2 teaspoon pepper sauce
1 cup bone broth
---
It rained nearly all day. After dinner, the skies cleared, and we suggested a sunset beach run. Benjamin was emotional and teary. He didn't want to go. He just wanted to lie in bed, between us, but he thought he'd disappoint us if he said so. Michael and I could both read his face. We cleaned up the dinner dishes and tucked him into bed with a movie. I thought I might walk the Ringling Bridge a little later, but when I tried to get up, he was weepy. I stayed, happily. That bridge isn't going anywhere.
When I got back from the store today, there was a package on the coffee table. It was from the owner of my favorite local yarn shop. She had hand knitted a cape for Benjamin. It is so sweet. And tonight in Lakeland, my step-cousin is hosting a concert in Benjamin's honor to benefit the Children's Oncology Group. We are still surrounded by community. Wrapped up in it. Made stronger by it. It isn't going anywhere, either.