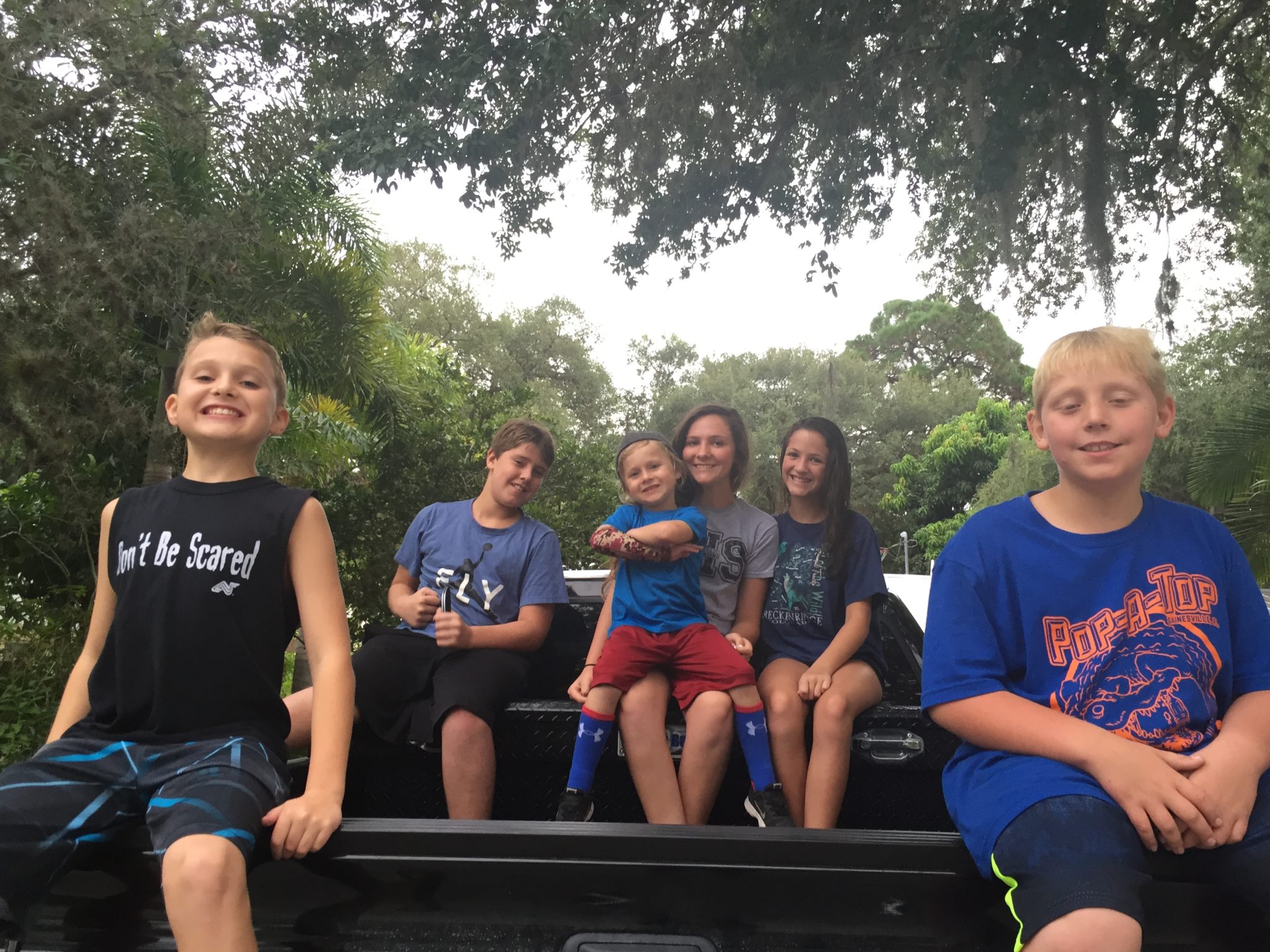 Benji slept peacefully through the night. He was still sleeping when I came home from my sunrise bridge walk. The first thing I did was peek in and examine his hair, and his pillow. No change.
When Benjamin woke up he was almost immediately nauseous. I coaxed him into taking Kytril, and allowed him to wait half an hour to take his Dexamethasone. He protested, expecting the act to cause him to vomit, but I assured him he could do it. Banyan distracted him with video games. It worked, and the steroids stayed down.
The boys have had friends in and out to play all day long, from just after breakfast to well after dinner. This was intentional and worked brilliantly to distract Benjamin from his nausea. By mid-morning, when he hadn't eaten anything of substance in nearly 36 hours, he was lying on the couch and his color looked totally off. I was concerned. I caught his eye, and mouthed, "Are you okay?" He looked around at the other kids to make sure they didn't see, and grabbed his tummy to show me that he felt sick. I mouthed, "Marinol?" He nodded emphatically. This was significant. He does not enjoy taking pills at all these days. I knew the medicine was necessary.
The Marinol worked, once again, like a charm. I have always supported legalizing marijuana for medicinal purposes, but now I feel anger when I consider the fact that this healer has to be synthetically manufactured, despite its abundance in nature and its support by Florida's voters. Within an hour Benjamin was ready for lunch with his friends. He ate a turkey sandwich and strawberries. It was a big meal for his first in so long, and he felt a little yucky afterward, but his discomfort was short-lived. He felt progressively better as the afternoon went on, and his color returned to the perfect shade of Benji. He enjoyed a banana almond smoothie for a snack and ate two helpings of his dinner.
Clearly, hydration, eliminating the toxicity of yesterday's chemotherapy, Kytril, Marinol, and successful dosing of Dexamethasone all contributed to Benjamin's increase in wellbeing today. But the most significant factor was far and away his friendships. I know how lucky we are to live on a street with neighbors who meet to play almost daily. This is far from the reality for many families. There are at least seven houses on our street on whose doors they can knock to find friends, and whose parents Michael and I trust completely.
Tonight we said goodbye to the girls next door as they embark on their annual summer trip to their grandfather's house in Canada. It's really hard to watch them go each year; these girls are like sisters to the boys, and with Banyan leaving in just a few days for his month away at camp, I fear this separation will be hardest on Benjamin. It's like three siblings leaving him at once.
After all friends left tonight, Benjamin felt a little warm. The thermometer reads 99.2. Not worth a call to the clinic, but enough to put us on a mild fever watch. I think Benjamin may have overdone it a little today, with the twelve straight hours of play following a day with four different chemotherapy drugs. But I know in my heart, in that place from which maternal instinct springs, that it has done more good than harm to his body and his spirit. Little fists knocked on our door so many times today, as they do each summer day, craving play with our boys, devising games of espionage and scientific experiment and physical prowess. We are so lucky.