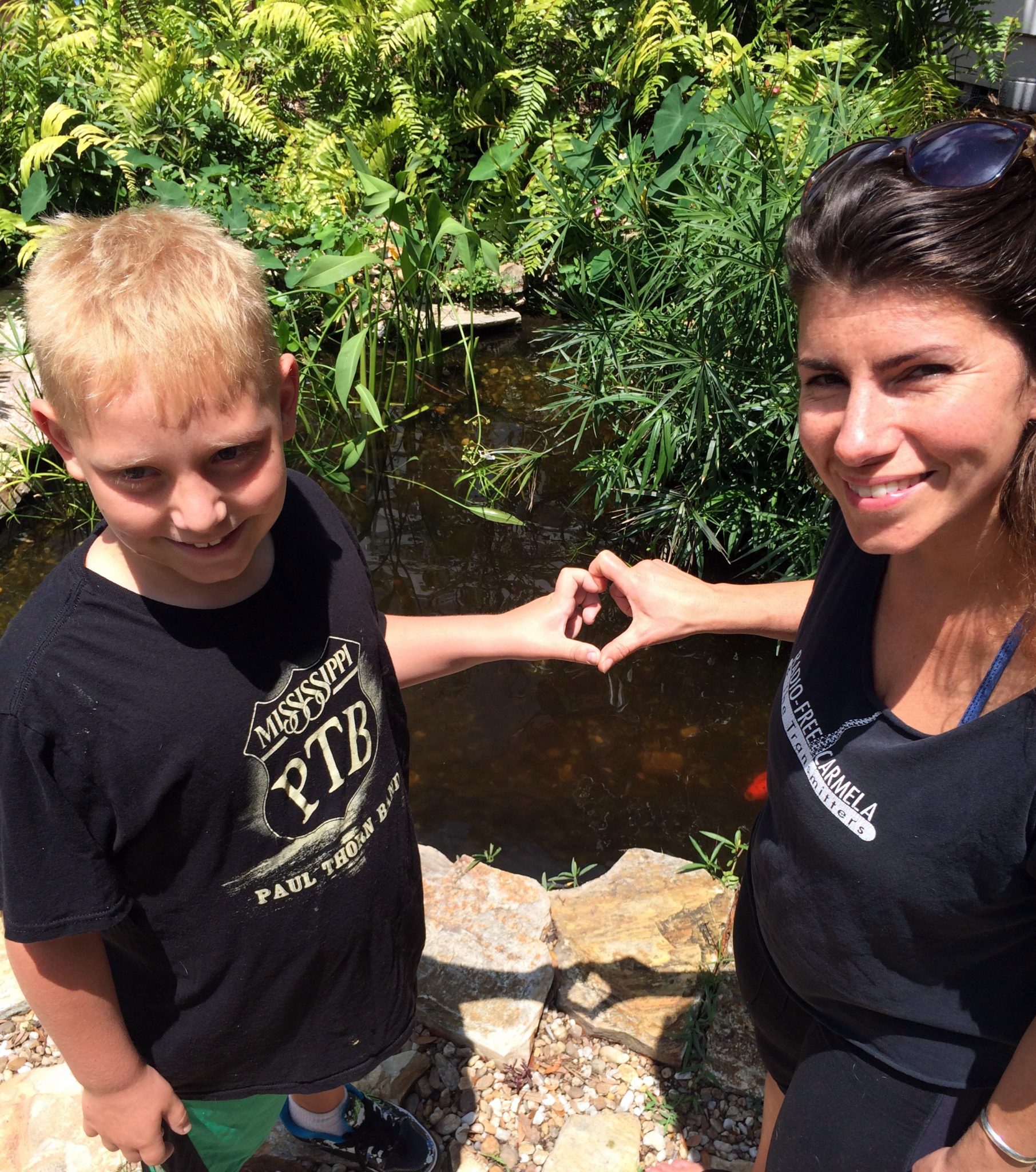 And still, we wait.
I thought I was handling things so beautifully today. Just another day. Just another step. I cleaned and cleaned this morning, putting my energy elsewhere. But every time the phone rang my heart jumped up in my throat.
We took a cleaning break before our school time to visit our birthing home. We were there to pick up a gorgeous box of fresh fruit a friend had gifted us. It was so nice to be in that sweet space again, with people I love. When I was pregnant with Benjamin, Banyan would feed the koi fish in the pond outside after each prenatal appointment. Benjamin fed those same fish today, standing much taller than his brother did then. I saw so much time fly past me.
Michael came home early so we could (potentially) speak to the doctor together. We left two messages at the clinic right when Dr. Grana told us to. Then we waited. And waited. Finally, just before 5:00pm, the phone rang. I took the call outside and put it on speaker so Michael could hear, leaving Benjamin inside to play. As soon as we heard the voice of one of our nurses on the other line, I knew the results weren't in yet. They have to be delivered by a physician. So the rest was small talk. We will call again in the morning, and throughout the day tomorrow, until we learn what the flow cytometer saw–or didn't see–in Benjamin's bone marrow.
I was on edge for the rest of the afternoon. I was angry with myself for feeling disappointed. Last time we waited for days. I should know better by now than to have expectations. Also, even with the cleaning and the koi pond and the schoolwork and the other distractions of the day, I was carrying a great big ball of anticipation around with me. I'd succumbed to the idea that I'd be able to let it go, and I can't now. It gets heavier the longer I hold it.
Last time we were in this waiting space, I thoroughly researched "the next phase" we were hoping for. We know that the path we were given instead is the one Benjamin needed to walk. But my expectations made that new path seem scary and jagged, instead of right and good. This time, I have intentionally tried not to think or talk about what's next. But it's becoming really tricky. In one possible scenario, "what's next" could be admission into the hospital for several days, beginning as early as Friday. Still, I won't pack our bags. I won't do anything that leads my vision in one direction or the other. We will wait for the call. Whatever words we hear, we will trust that they lead to the right path. The healing path.