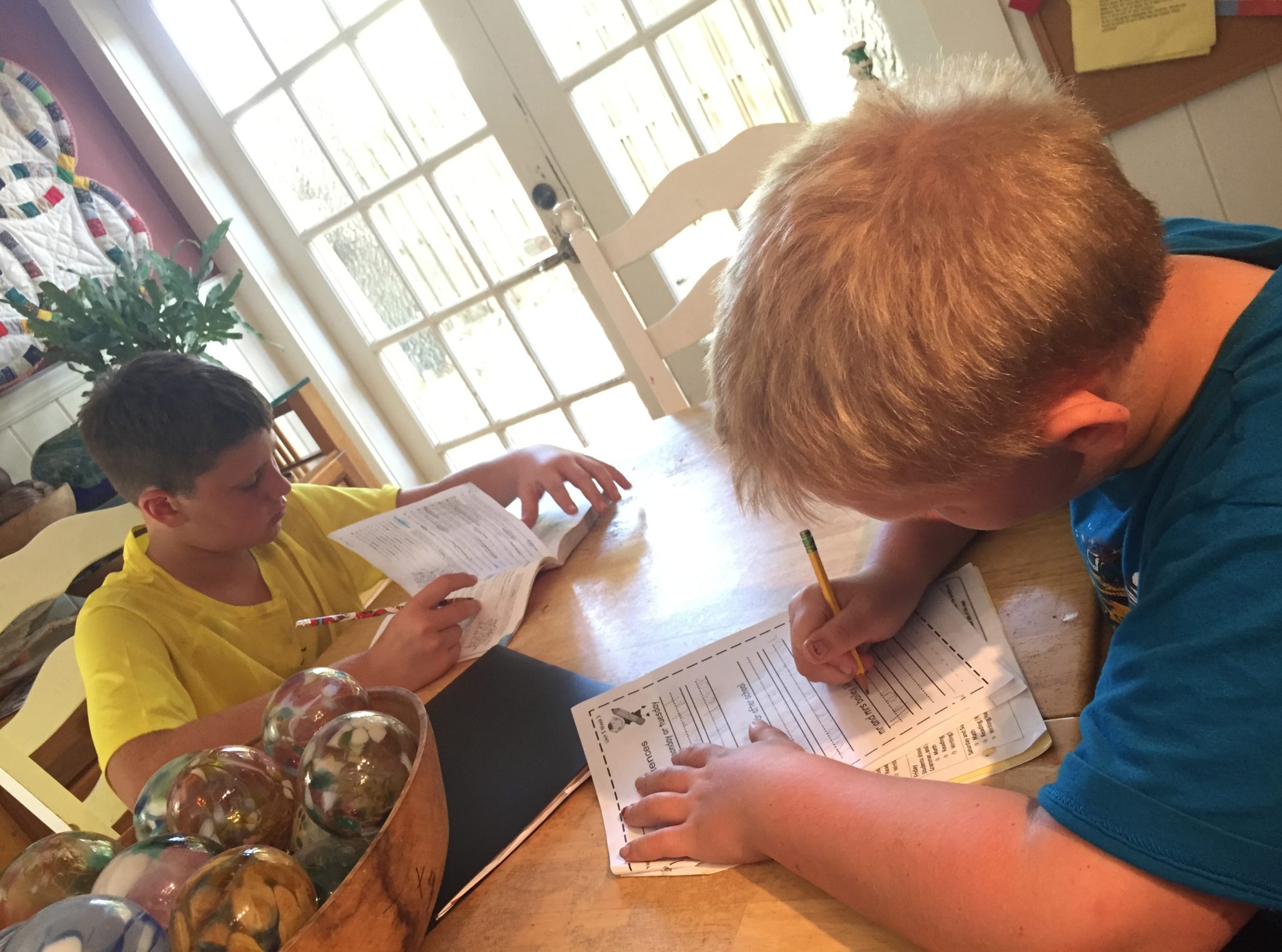 The tears find me in the details, when I least expect them. Tonight, they were in the lunchboxes.
Tonight, I packed two lunchboxes instead of one. I ironed two school uniforms and made sure two backpacks were loaded and ready. I feel like I did on the night before the first day of kindergarten; taking great care with each of these steps that used to feel so mundane and routine. I am nervous and excited and grateful to have these feelings again. Mostly, I'm so happy for Benjamin to have this opportunity tomorrow. He hasn't been in his classroom in over three months. That's an eternity in first grade. Lots of lost teeth. New looking smiles.
When Banyan did his homework today, Benjamin did his too. He is almost completely caught up. He'll turn in the same homework packet as his classmates tomorrow, and hand in the same spelling and math tests they took last week. He'll be right on track. I'm grateful that his hair is so stubborn; there are little patches of baldness, but they are hard to see. To his friends, he'll be the same old Benji, the gentle giant, the one who makes them laugh. He'll have plenty of opportunities to examine those smile changes.
I wrote an email to the parents of Benji's classmates today to thank them for their kindness and support, and to apprise them of our plans to send Benji to school tomorrow. I also felt compelled to ask that families let us know if their child or a member of their household is sick. We would never expect anyone to keep their children home if they weren't otherwise planning to, but we needed this information to make as informed a decision as possible on Benji's behalf. It was a hard email to send, and I feel relieved having sent it.
When Michael and I began to consider sending Benji to school for a day, I consulted his oncology team first, and my online moms' group second. The responses from both were overwhelmingly positive. One of the mothers commented, "Anytime you choose love and your decision comes from a place of love, you empower your child. Practicing courage to choose love over fear is what this journey through cancer is about." I feel certain we are making the right choice for our boy. Actually, he's making the choice; we're just supporting his journey, sending him with sanitizer, and tucking a note into his lunchbox.