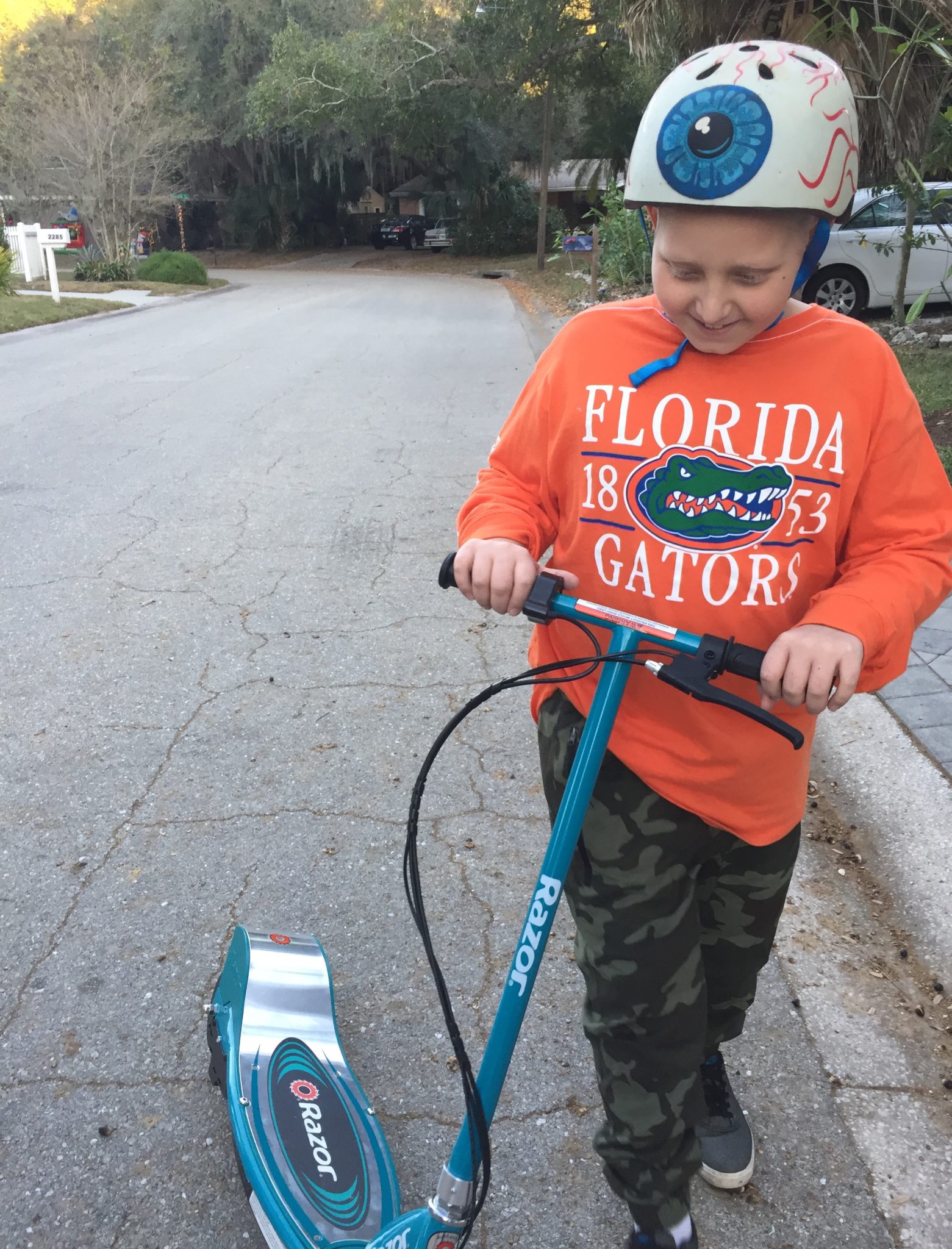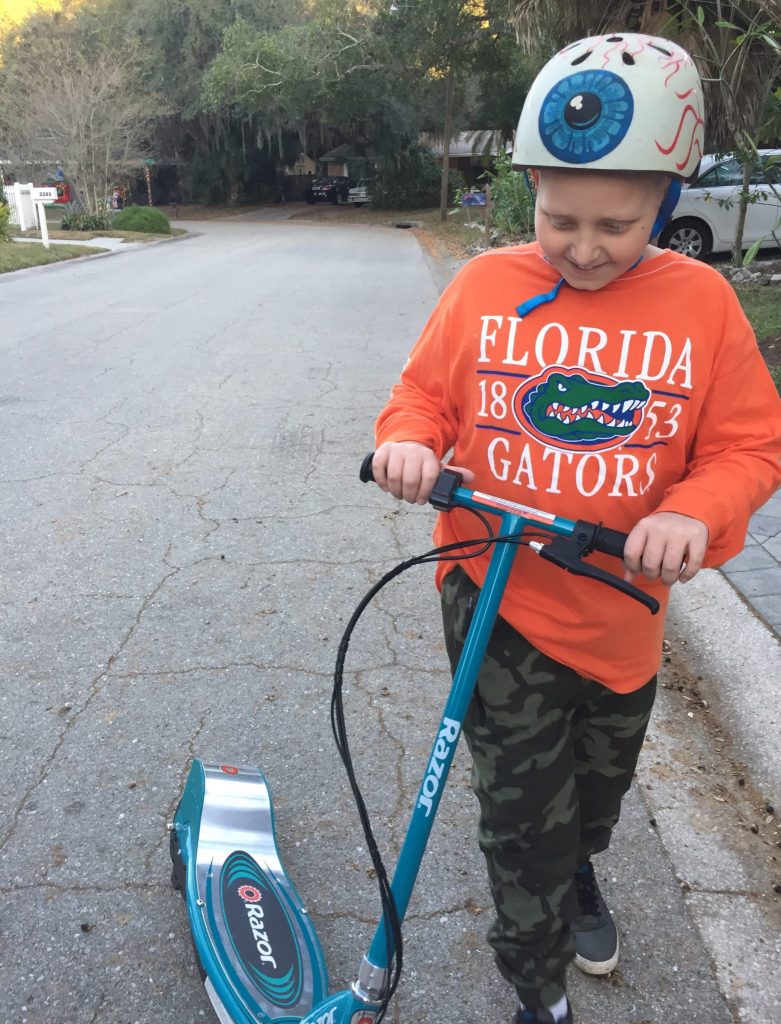 All things considered, we had a very merry Christmas on Clematis Street. It was really hard in many ways, some expected and some not so much. But there is no place I'd rather be, and no people I'd rather be with.
Every tradition we had the opportunity to execute felt precious. The reading of Luke's second chapter. The hanging of the stockings. The cookies for Santa. (The reindeer usually get carrots, but this year it was a chopped onion. We're all making sacrifices here.) Waking up to brew the coffee and turn on the oven for the annual breakfast casserole. The widening eyes and huge smiles as gifts were opened. It was beautiful, all of it.
Benjamin was granted windows of reprieve today at the perfect times. He vomited early, then didn't start feeling really poorly again until after all of the gifts were opened. Midday was so rough on him. He was vomiting at least once an hour and couldn't seem to keep fluids down. I spoke to Kathy on the phone while she and Gana prepared a Christmas dinner to bring to us; she asked if Benji was able to keep hydrated enough, if maybe we should think about bringing him back to the hospital today. I had just been thinking the same thing.
Of course, an early reunion with 7 South was the last thing any of us wanted, so we learned to work with Benjamin's nausea patterns. Immediately following an emesis we would replenish his electrolytes with Gatorade and hydrate him as much as possible. Pills were also timed in this way. We gave him comfort measures when he would take them, like baths, heat packs, Marinol and Kytril. Food was absolutely out of the question for him today.
Kathy and Gana were understanding and offered to leave their beautiful feast in the car when they came to spend the afternoon with us. Fortunately, their arrival coincided with Benjamin's best hours all day. He still couldn't eat anything, but the presence of food in the house didn't bother him. He was happy. He walked outside to greet them. He opened their gifts with a big smile on his face. One gift was a brand new shiny blue electric scooter. Benjamin was determined to go outside and give it a test drive. I helped him put on long pants, socks and sneakers, and an old bike helmet. He gave himself a once-over. "I feel normal," he said. After so many weeks in a hospital bed, a simple task like putting on a proper pair of shoes can be a game changer.
Benjamin loved his new scooter. I worried at first that he wouldn't find strength in his legs or balance in his body. Not the case. It was so beautiful to watch him feel strong and empowered again, flying down the street, playing with the neighbors as he does every Christmas morning. I didn't want it to end. But I saw it on Benjamin's face just before the words came out of his mouth: I'm going inside now. He knew when he'd had enough.
Soon, Benji was back in bed, and he stayed there for most of the evening. He said goodbye to Kathy and Gana and they sweetly left us food for later. As the night came to a close we were all fighting sadness. We didn't want to say goodbye to the feeling of all of us here again. Benjamin requested one last Christmas tradition: a fire to burn the boxes and wrapping. He could only sit in its warmth for a moment before returning to bed. It's so hard to think about going back–so we return to now. We are all getting very good at being present.
Watching Benjamin's transformation just from the simple act of putting on proper shoes and playing with toys and friends inspired Michael and me to try and push for outpatient care as a more regular routine. We could have an IV pump here easily and keep him hydrated. He was doing well drinking on his own, and he took all of his pills–until tonight. He was so tired at bedtime and his poor exhausted stomach was hurting so badly that he just couldn't do it. He took only one of six pills. It's the first time since his diagnosis that's he's missed a dose of anything. I didn't fight him too much; I knew if he swallowed one more he would vomit, and at this point I feel hydration is more critical. He missed a dose each of two antibiotics, one antifungal, one proton pump inhibitor and his Allopurinol. None of this is chemotherapy, after all. I know he can make up the doses in the morning intravenously. I also know it won't help our case to come home more often.
Home. I'm so thankful we were home today. I'm so thankful we had a real Christmas. It just wouldn't have been the same in the hospital, as much as we would have tried to make it work. There's no place like home, and I'll be uniquely grateful for this Christmas for the rest of my days.