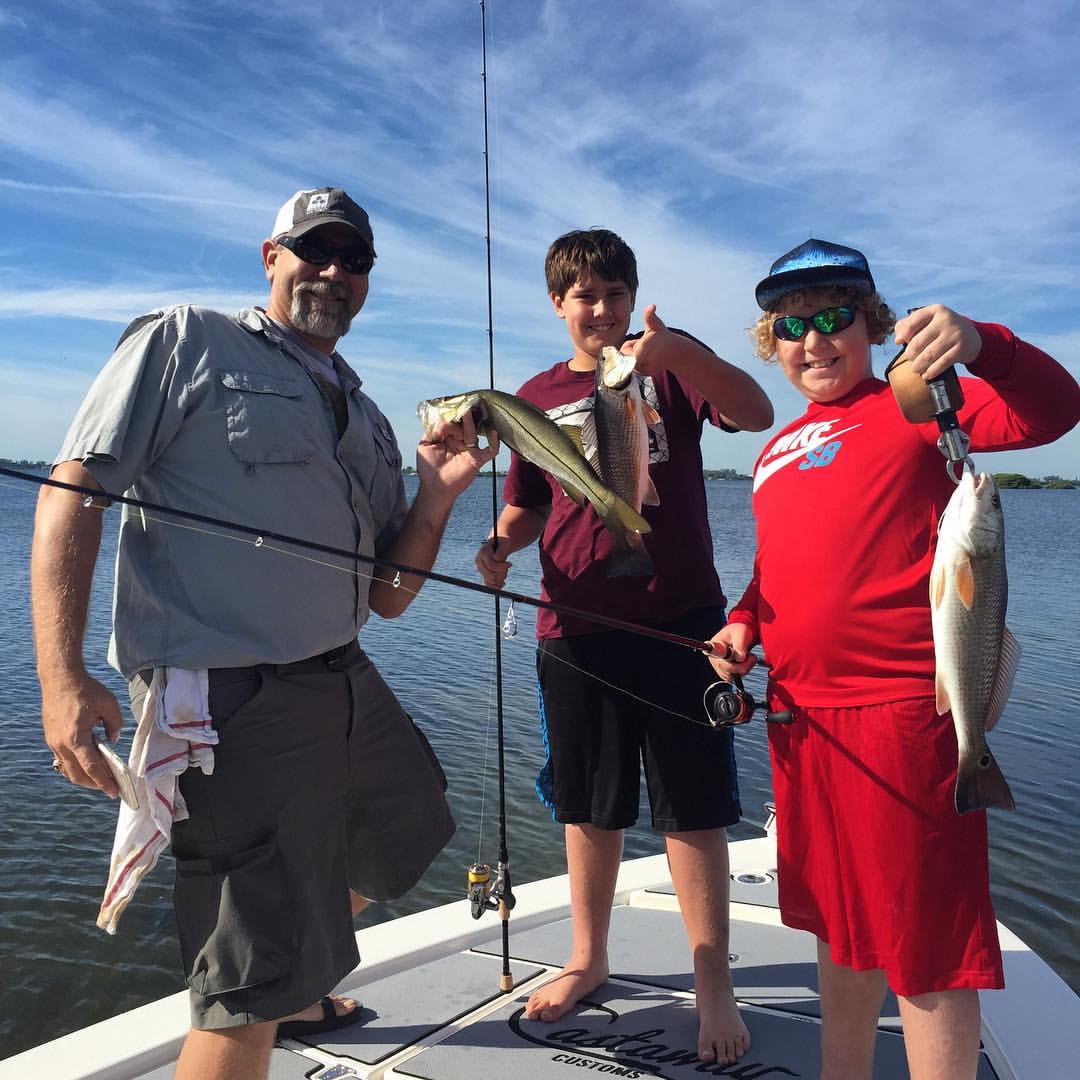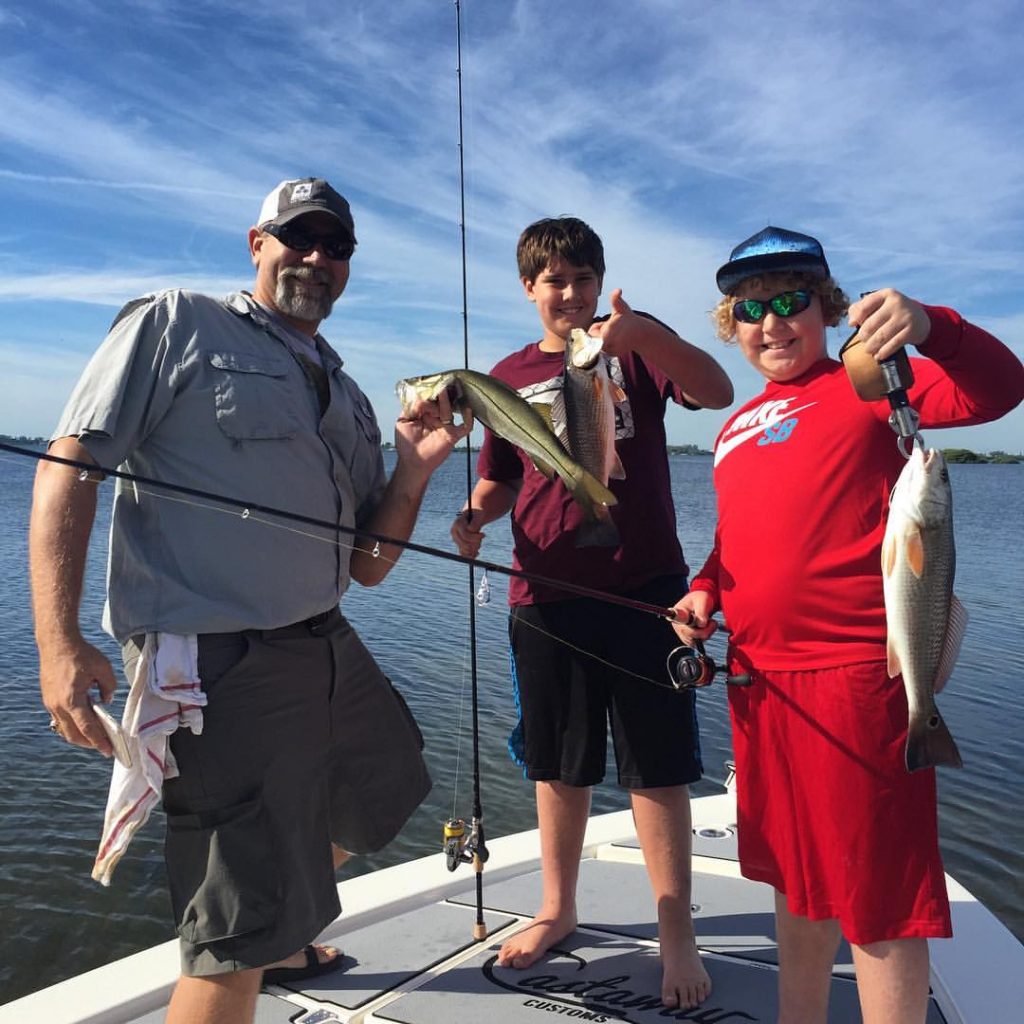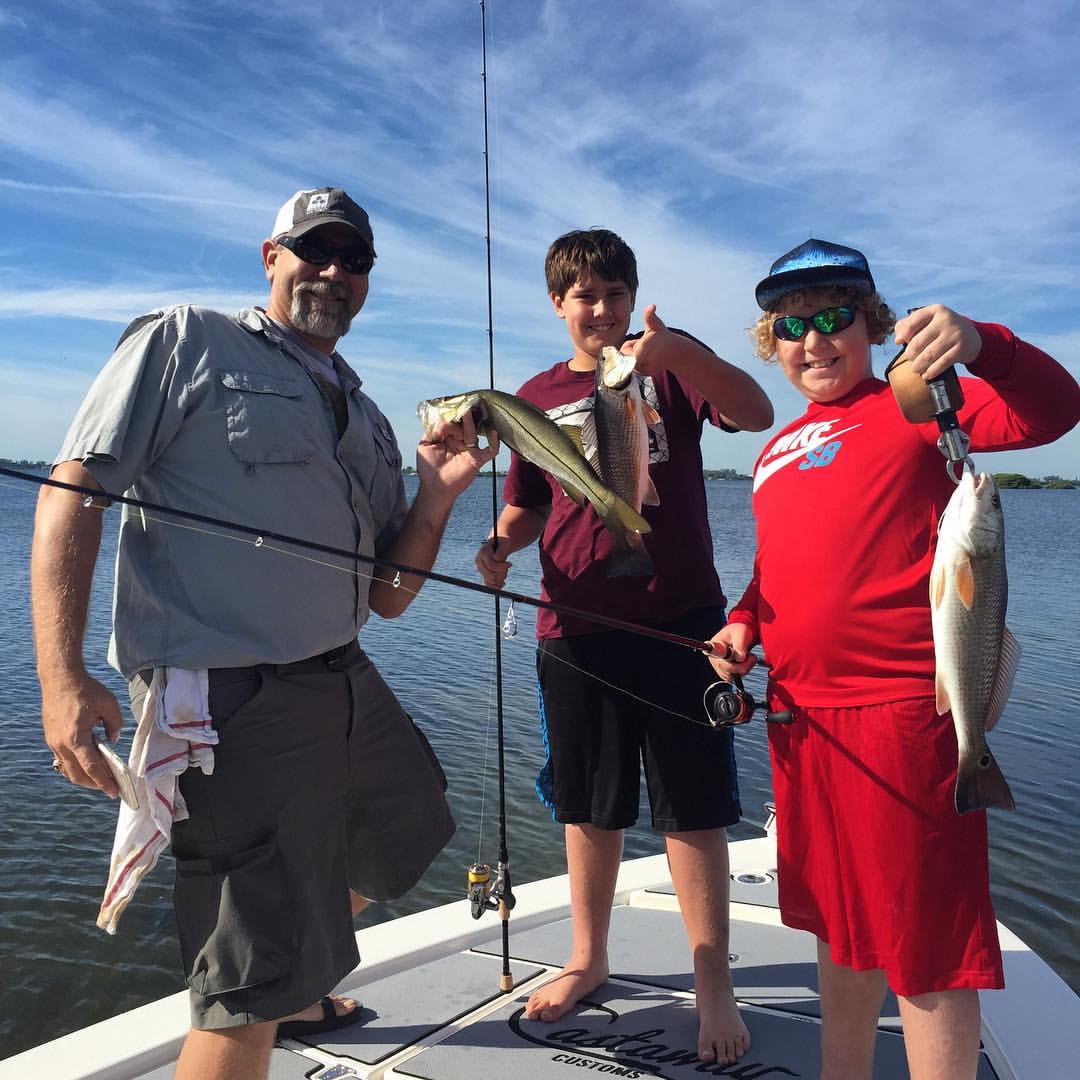 Less than 24 hours after being discharged from the hospital, Benjamin and the rest of us were on a boat on Sarasota Bay, catching one fish after another. It was such a perfectly gorgeous day for it, too. The boys were using their new rods, and they were beside themselves. I cast out a few but took much more pleasure in the watching. I found my cheeks hurting and my eyes watering at regular intervals. I was trying to absorb every millisecond.
Michael really treated us by hiring this fishing guide. He was knowledgeable and patient and put us right on a big school of redfish, with snook and trout coming in for bites throughout the morning. The boys were so excited–all three of them. Each of them caught plenty, with Benjamin grabbing the catch of the day, a 26″ redfish. Their grand total was bountiful enough to bring home and feed their family.
We used lots of hand sanitizer and gave Benjamin his Dasatanib on the boat, but otherwise, leukemia did not bother us today. Banyan and Benjamin were sitting at the front of the boat on our way back home. They didn't see me watching them. I read Banyan's lips over the noise of the motor as he talked to his brother: I'm glad you're back home. 
In the afternoon we prepared for a feast. Kathy and Gana came over and we fried and blackened the boys' haul. We celebrated Gana's birthday and Benji's homecoming and the blessing of just being together. It was delicious.
We are all working through our struggles with expectations. We each feel the pressure of only having a few days here together, and we want to make every moment count. There are moments, of course, that aren't going to be perfect. In their imperfections, I see our normalcy, and I feel comfort. I feel comfort in the simplest things–loading the dishwasher, hanging the "Happy Birthday" banner, taking the mail from the mailbox. We are home. We are together. The events of last week and next week are in our peripheral awareness, but they are not our present reality. Our present reality is home.