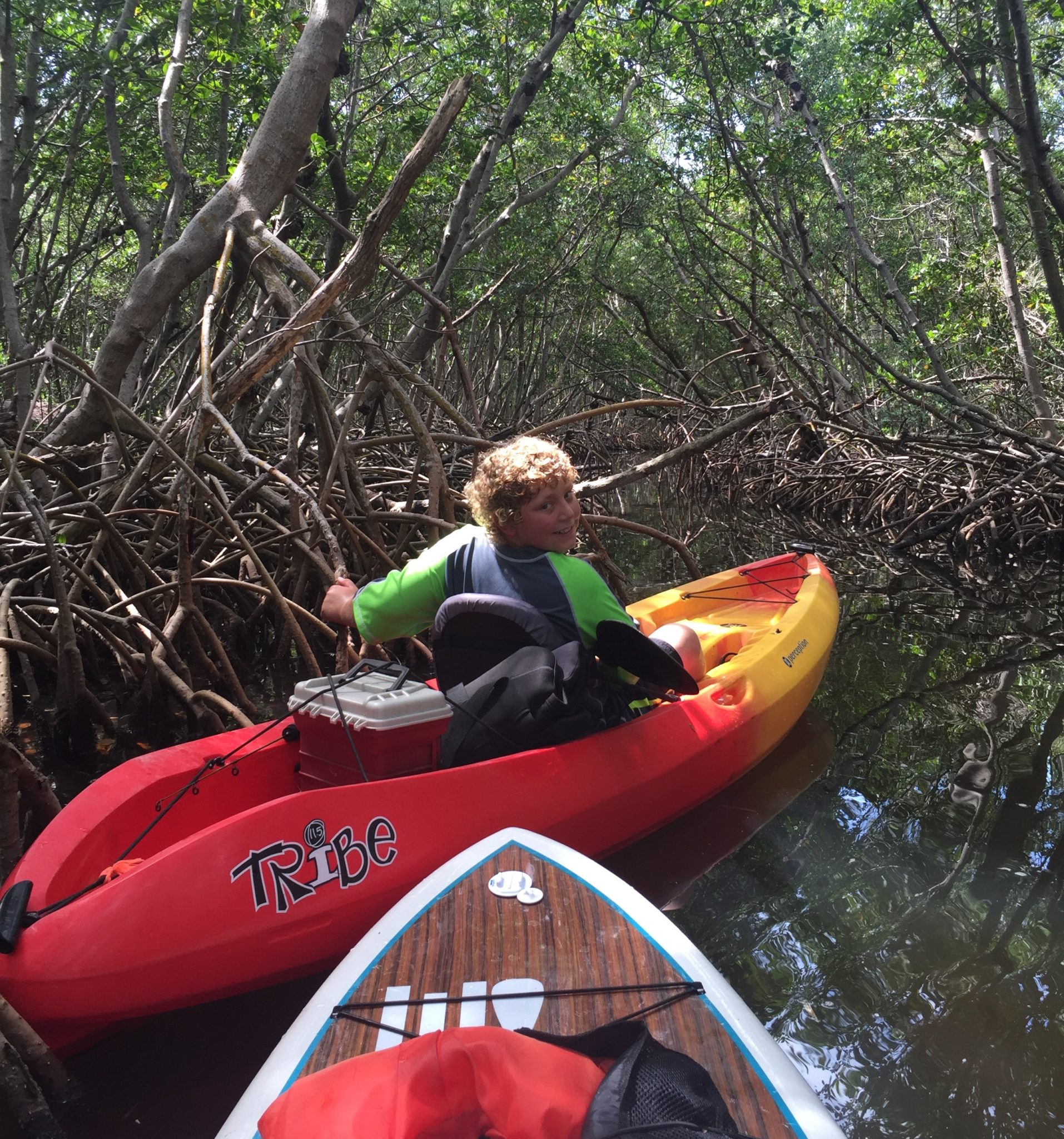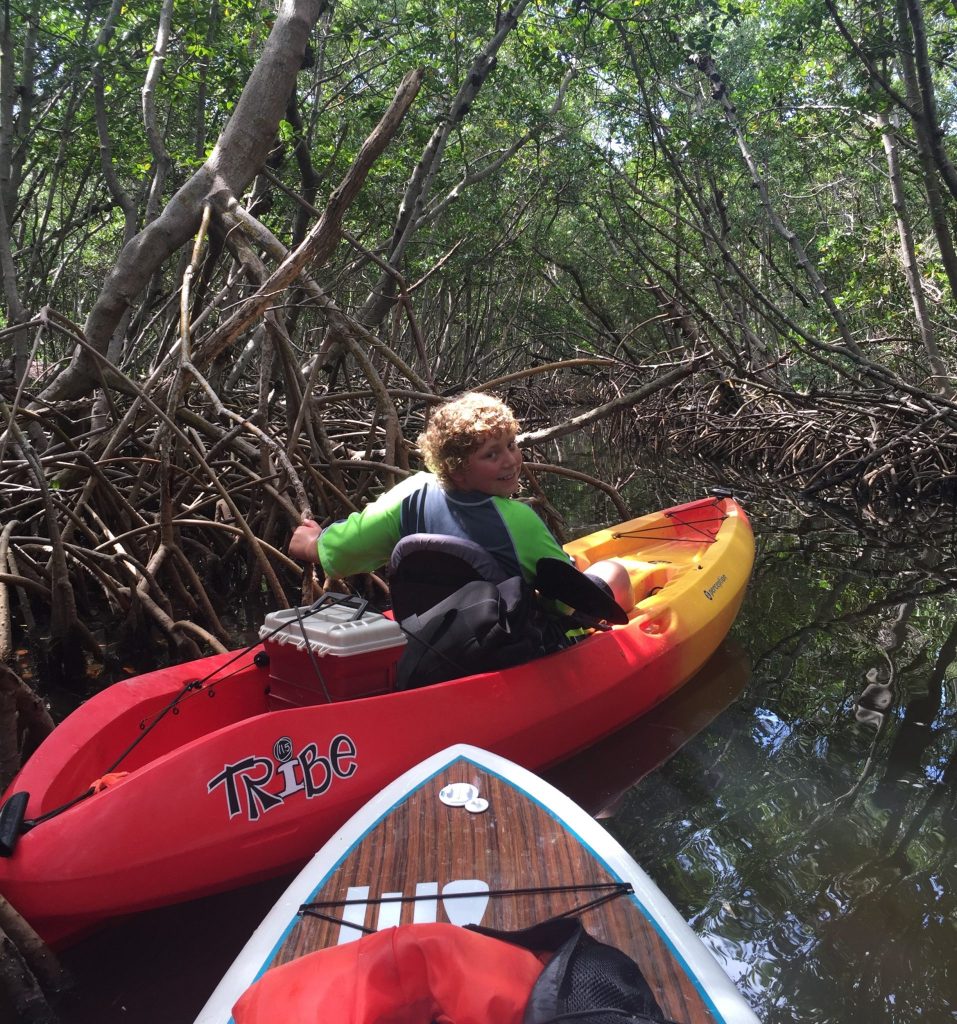 Benji and I were out at South Lido bright and early to paddle through the mangrove tunnels and cast a few lines in the shallow water. First, we met with the team from One Blood for Benji's photo shoot. He is going to be their "I Am One Blood" poster boy for September, which is Childhood Cancer Awareness Month. He has said no to many other requests, but to this, he said yes.
The photographer and marketing team wanted to shoot Benji doing something he enjoyed doing. I told them we'd be out on the water today and they thought that would be perfect. They took photos of him near the boards and the mangroves, with his curls peeking out of his fishing hat, and his bright smile. They made him feel very comfortable, and we were out on the water in no time.
It was a stunning morning. Mangrove tunnels, fishing, viewing sea life underwater, a picnic, and our first paddleboard encounter with dolphins. We stayed out until early afternoon, when Benji was tired and ready. We came home to rest a little, then we made good on a promise to each other, and went to see The BFG on its last day at our local movie theater.
The BFG was one of many Roald Dahl books Benji and I read during his months of frontline treatment last year. Dahl's words provided not only read-aloud phonic fun, but subtle, simple, and beautifully comforting metaphors right when I needed them. On Day 150, I wrote:
I read him the penultimate chapter of The BFG. We are almost finished. The mean giants are being captured. Good will prevail.
Disney's cinematic version of the classic was magical. Benji and I both thoroughly enjoyed it. When we left the theater, we each went to the restroom, and out of nowhere, in the locked stall, the tears hit me and would not stop. A year's worth of tears. Pure joy.
All four of us felt it today. Banyan was caught running and shooting hoops and laughing and fraternizing wildly on the Camp Highlands photo gallery. Michael spent the day fishing and storytelling with good friends. Benji and I have had a day I know I'll remember for as long as I'm able. I am so grateful tonight. My "word of the year" was release. I have felt the peace and grace of this word today.
"Let your love out." ~Roald Dahl, The BFG