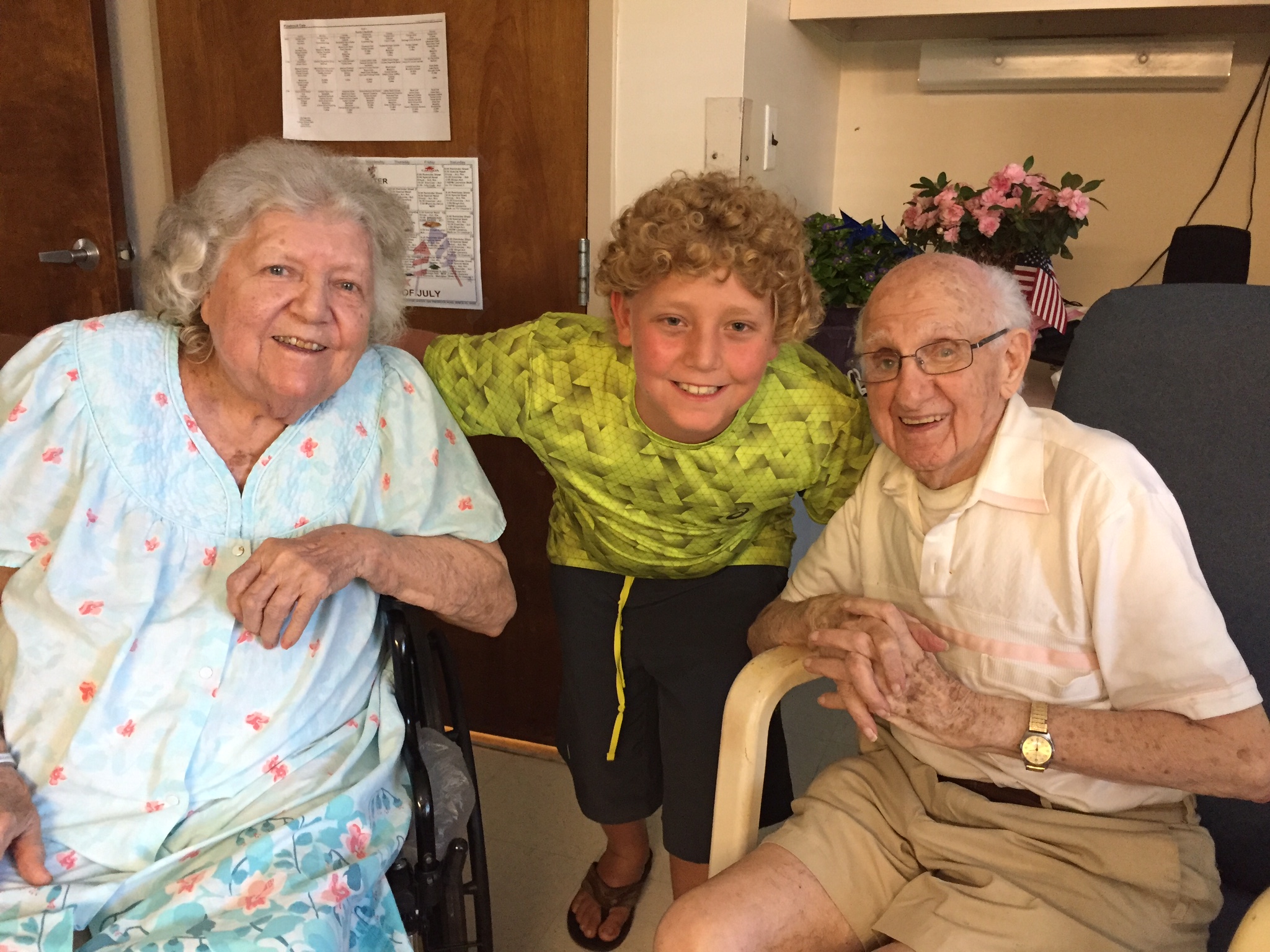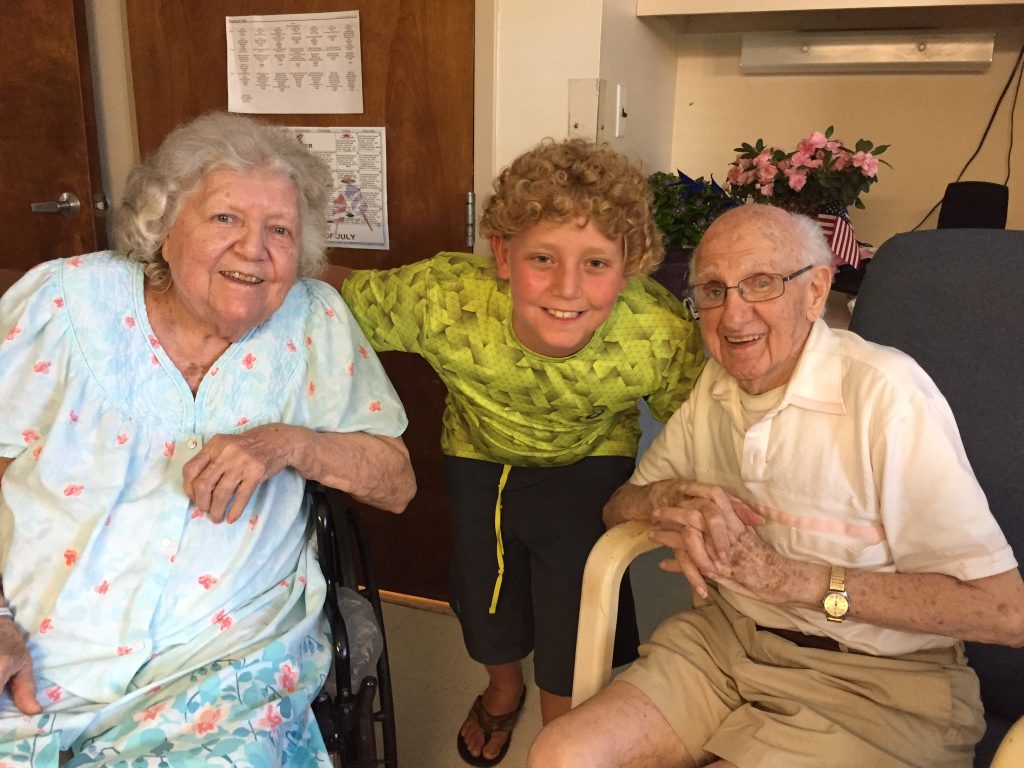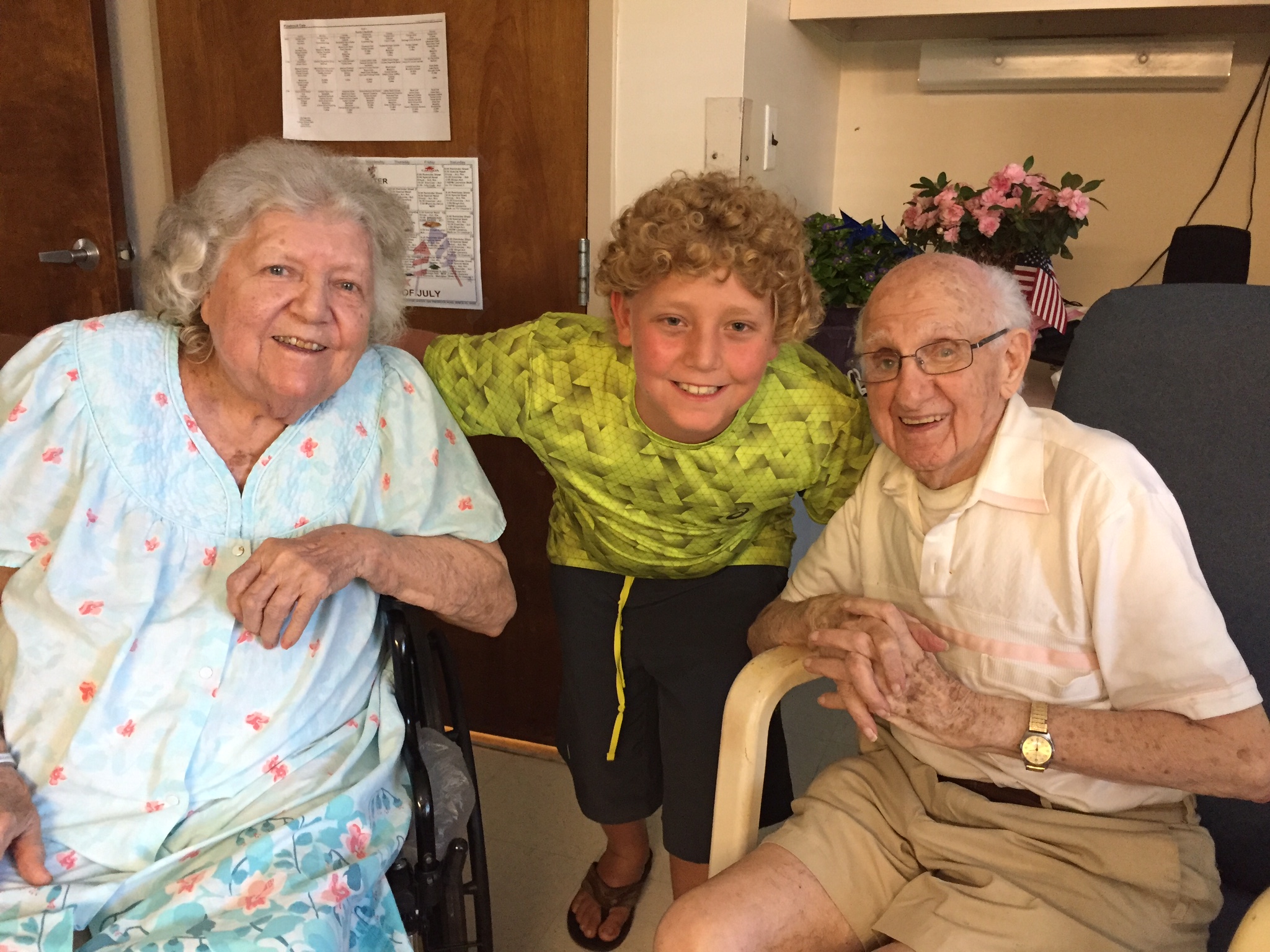 We are all home together tonight, minus one. Banyan is halfway through his summer camp experience. I'm missing his smile a lot right now.
While Michael was wrapping up his weekend of fishing this morning, Benji and I went down to have a dip in the pool and a yummy brunch with Gana. Then we all went to Venice to pick up Grandpa Al, and we brought him to see Grandma Ruth in her rehabilitation center.
Grandma was happy to see all of us, of course, but the moment she saw Al, her face lit up. So did his. He said the sweetest things to her while we were visiting. I love you. I miss you. I want you to come home. I pray for you every night. God bless you. You're my girl. Both of them are hard of hearing, and their lucidity isn't always reliable. The frivolities of life fade away, but love remains. It's all that matters. I was totally inspired, and grateful that Benji was there to witness such tenderness.
Benji's tongue and signs of scalloping have disappeared. He said, "I think the mouthwash worked!" and I didn't disagree. The more opportunities Benji (and Banyan) have to make connections and decisions about their own healthcare, the better.
By the time we came home, Michael had returned, sunkissed and happy, from his weekend away. He and Benji were happy to swap fishing stories, and follow the stories with a nap (Michael) and playtime with neighbors (Benji). With everyone properly content, I snuck away for one last paddle through the mangrove tunnels, solo style. I felt such a peace come over me as the sun was setting and the mullet were performing their dusky jumping show throughout the flats. It was the perfect way to end a deeply fulfilling weekend.