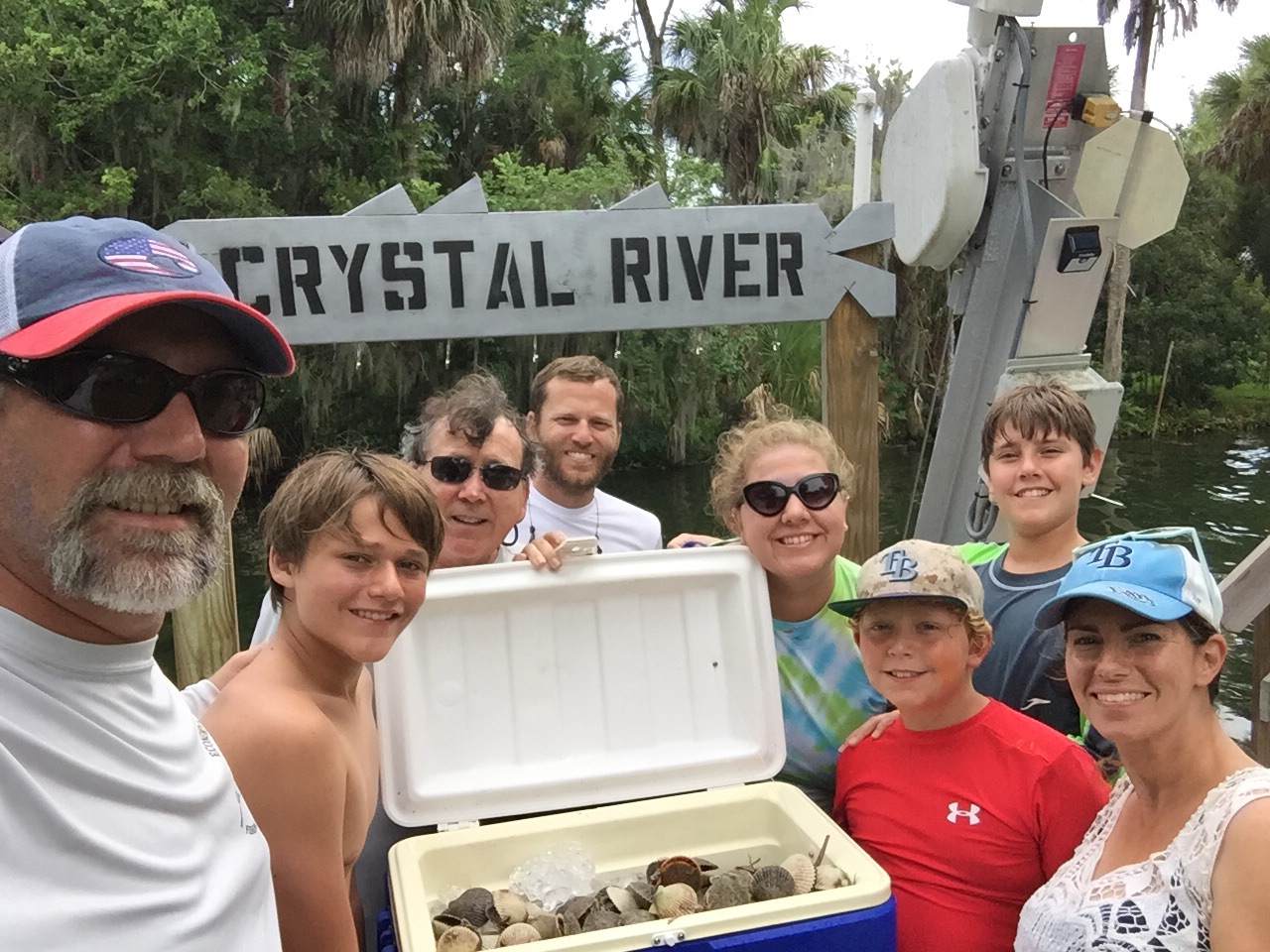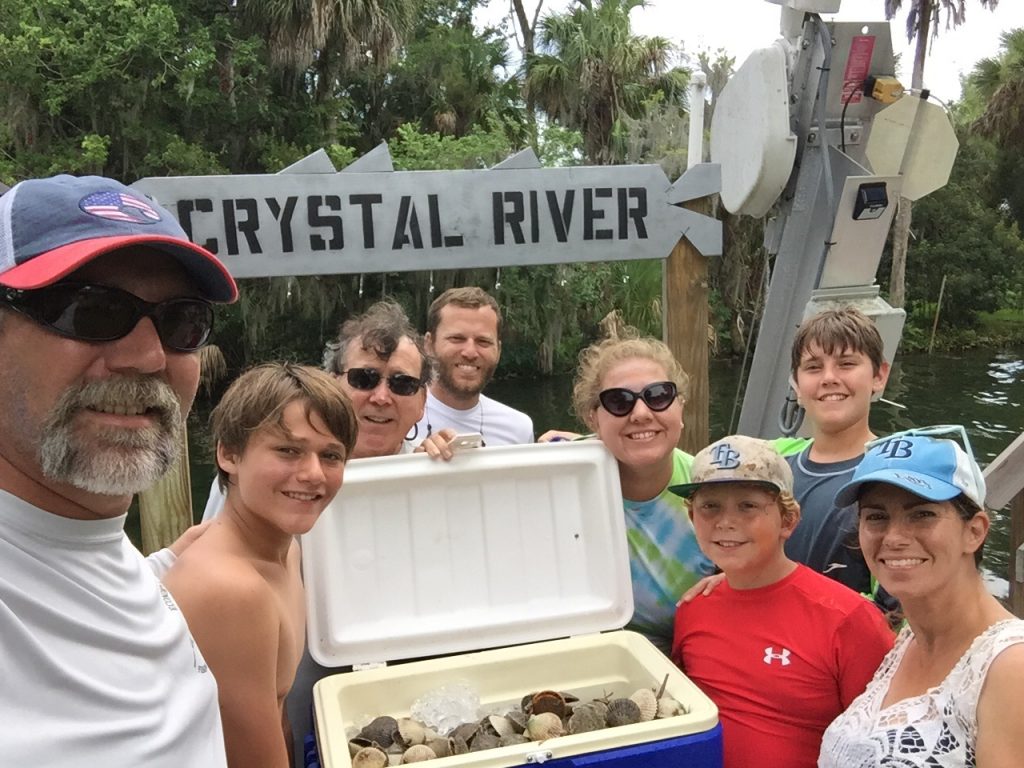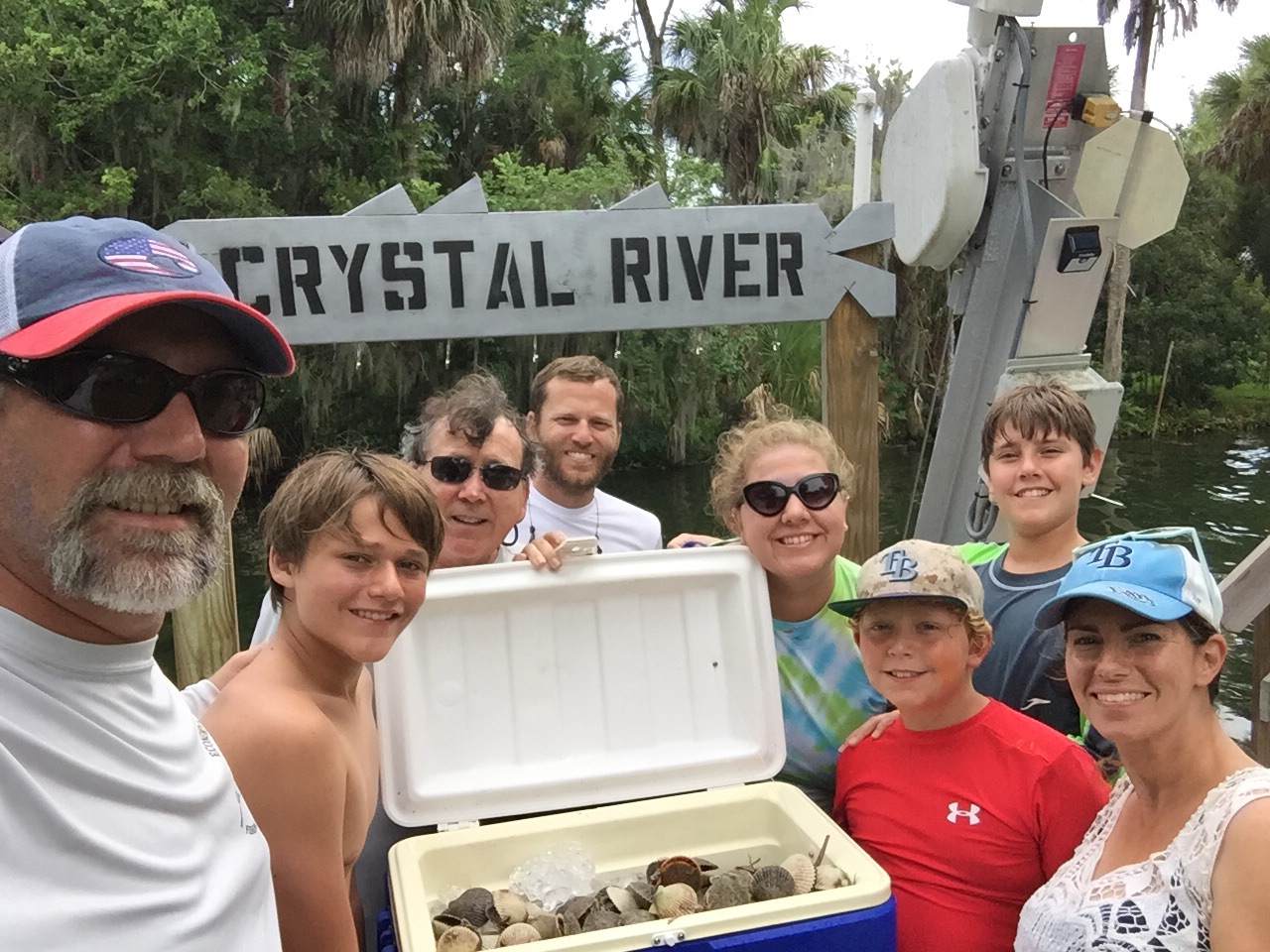 We had an action packed day on the water. We weathered some inclement conditions with Captain Dennis and family until the seas were calm enough to dive down for the treasures of the day: SCALLOPS. By the end of the expedition we'd caught our limit–a full ten gallons of tastiness.
Benji only complained of ear pain twice today; once when he put his mask on for the first time, and later when he dove off of the boat onto his side. It's definitely dissipating and only hurts now when directly contacted. Being underwater didn't exacerbate it a bit, and we decided to skip the ear plugs. It's still a puzzle. I'm just glad he's feeling better.
It seemed to me today that the hypopigmented area of Benji's right leg has spread slightly. I have thought so before. I could be mistaken, but it was a good reminder to discuss further genetic testing on Tuesday. When we last spoke, Dr. Oshrine and I decided to screen Benji's blood for the genetic syndrome I found that would link his cafe au lait spots, the hypopigmentation, and leukemia. If Dr. Oshrine set those wheels in motion, the test will be added to Benji's blood draw next week.
Both boys–all of us–had such a great time today. Benji worked in tandem with Banyan for a while, spotting scallops with his mask and having Banyan dive down to get them. Banyan leaves us in a week for his summer adventure at Camp Highlands. This weekend together, making memories, has been quite a gift.