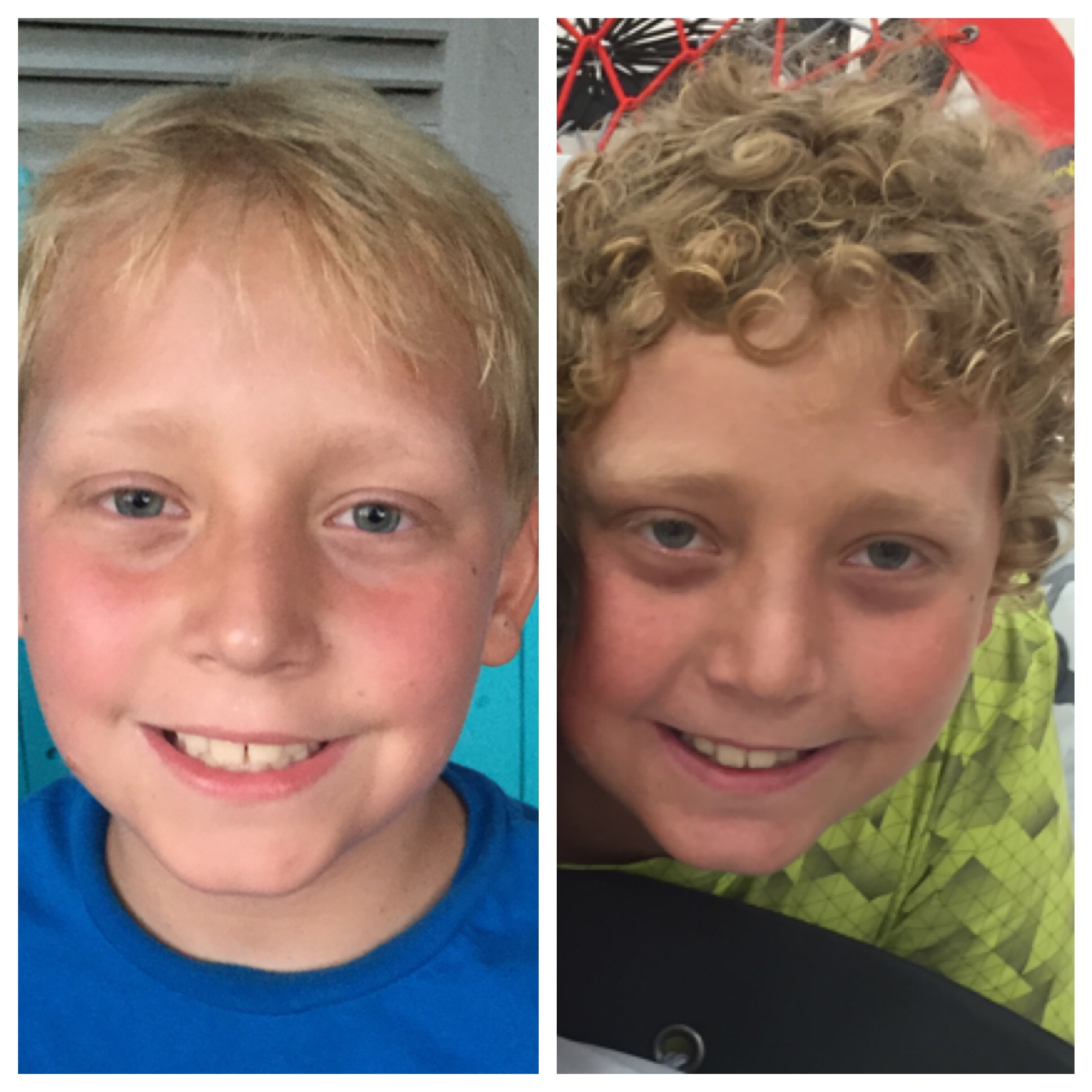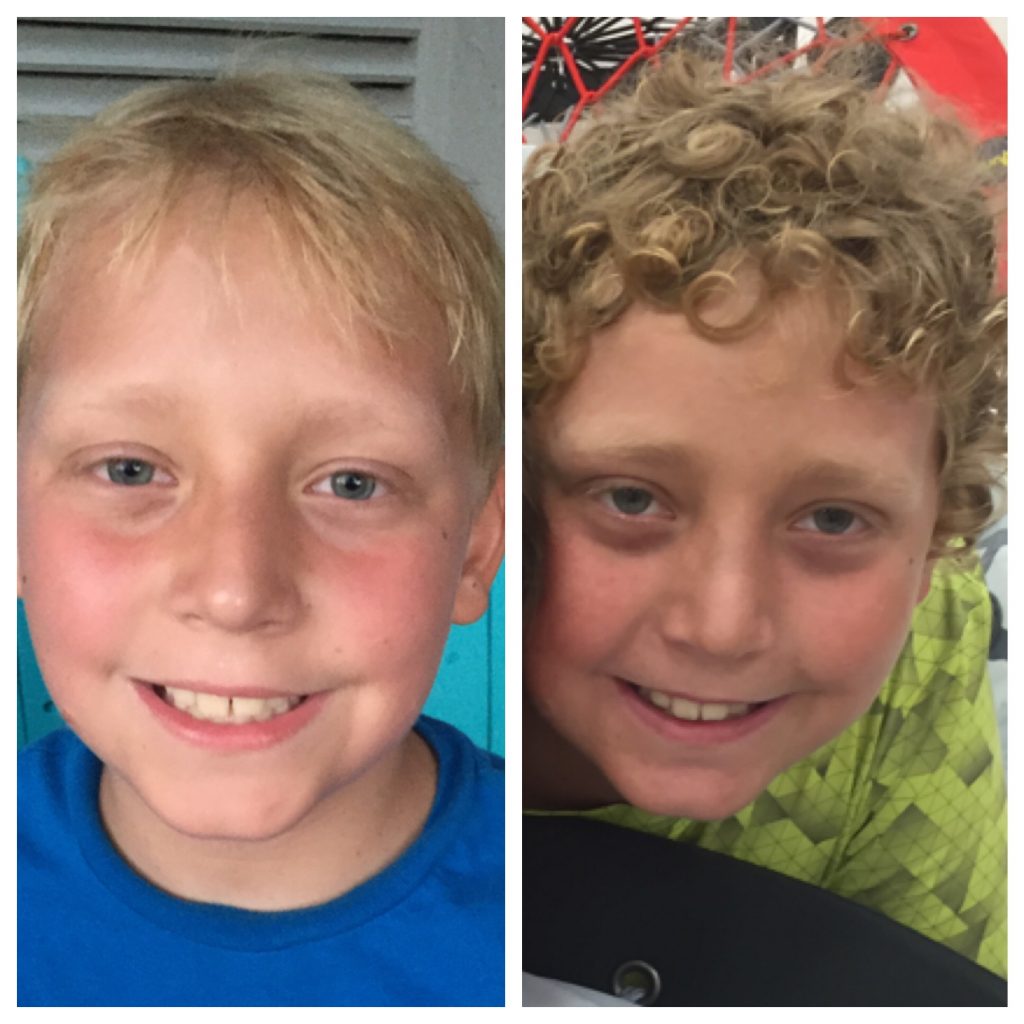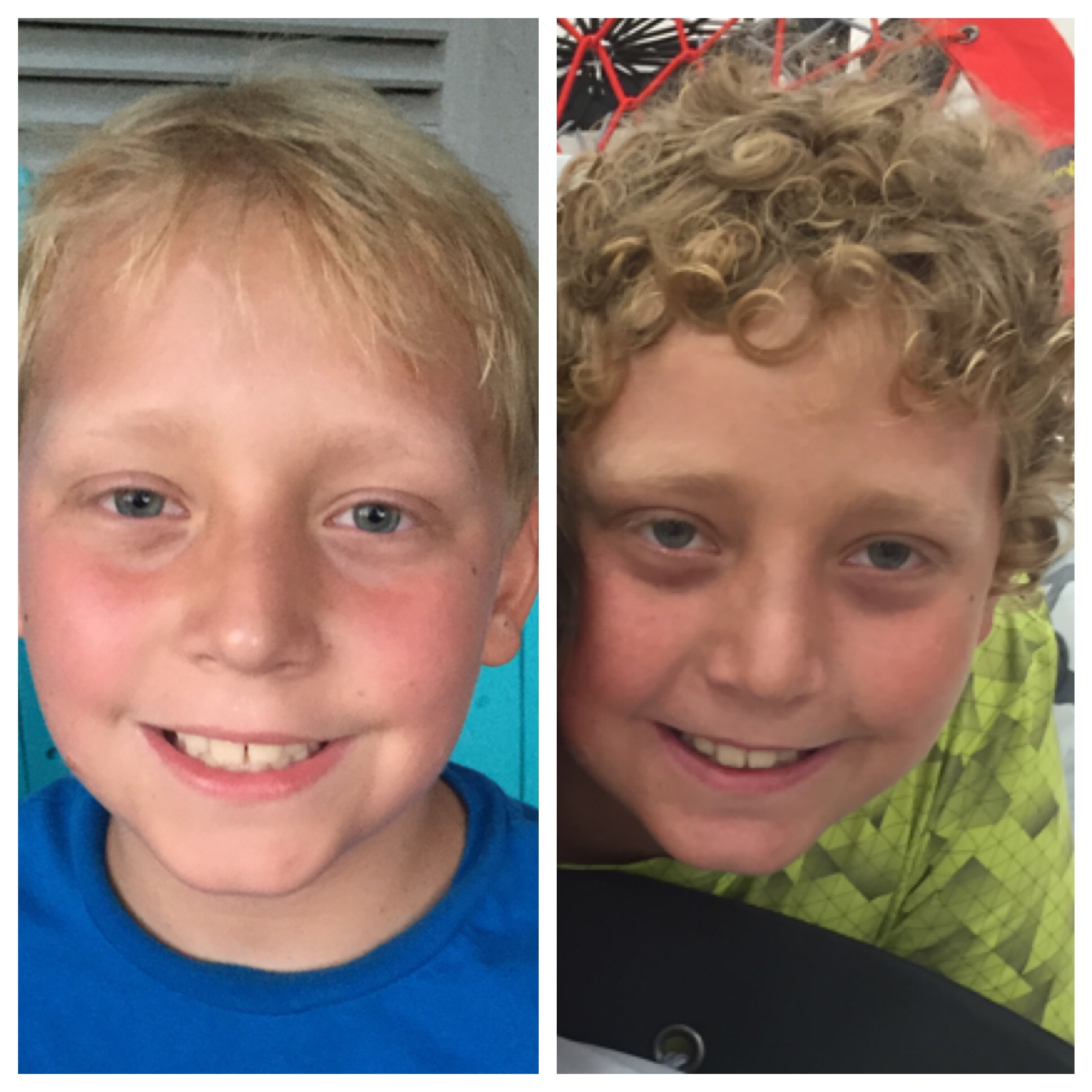 Benjamin climbed into our bed this morning, where he stayed, sleeping soundly, until after 11am. This was a little disconcerting, and unlike him. When he climbed in he said he didn't feel well, so I wasn't sure what to expect when he finally woke up. I was grateful that he seemed happy and very refreshed. But the ear pain that brought us to the doctor on Monday has persisted and increased, and today it brought him to tears several times.
I called the clinic very shortly after Benji woke up to let them know about the increase in ear pain, just in case there was a red flag I wasn't picking up on. Dr. Wishnew agreed with Dr. Moore that I don't need to bring Benji in to see them, provided he remains fever free. The nurse mentioned swimmer's ear. It's possible, and would make sense given our summer activity, but his symptoms aren't really behaving like swimmer's ear. There's no feeling of fullness or liquid inside. No discharge. I'm continuing with the antibiotic drops just in case there's an infection somewhere, hiding from the otoscope.
We've packed this summer full of adventure, and this weekend is no exception. Tomorrow we leave for Crystal River and a scalloping expedition with Michael's uncle and family. Today was full of errands in preparation for our trip (I added earplugs to our list for Benji, just in case). Along the way, we drove to Venice to visit Michael's grandmother who is in the hospital. It was a stark, white place that made us instantly appreciate All Children's. There were a few nice photographs on the walls, but no bright art, no animal sculptures, no happiness. There was also a smell that made me feel a little queasy.
When we walked in to his great grandmother's room, Benji noticed several familiar items. Same antibacterial wipes, same IV machines, same dry erase written lists of nurse's names. We complimented Grandma on her sunny window, and told her that if she is still there on July 4th, she can see fireworks from her room. We told her that Benji had seen fireworks from his room once. Banyan, Benji and I all looked at each other, remembering. Benji said, "There was a lot going on that day." Yep. There sure was.
After putting the kids to bed tonight I checked in with the online moms' group about Benji's ear, just to see if anyone had experienced anything similar. Several responded, but one mom described her son's pain in exactly the same way as I described Benji's. She said they'd deduced it was actually neuropathy from the Vincristine. It's been over three weeks since Benji's last dose, so I was doubtful, but this mama said that her son would complain of it for an entire month afterward. She asked if Benji had shown other signs of neuropathy. I was quick to say no, but then I remembered that last weekend, at his brother's birthday party, he complained of foot pain several times. These puzzle pieces may fit; I'm not sure but I'm very grateful for the information. I will definitely be discussing it at our clinic visit on Tuesday.
Late last night I was texting with another friend whose daughter is entering Delayed Intensification. This is the phase during which Benji lost his hair. She asked if it looked a lot different when it grew back in, so I showed her a photo of him exactly one year ago next to a photo of him now. It is remarkable how much he has changed.