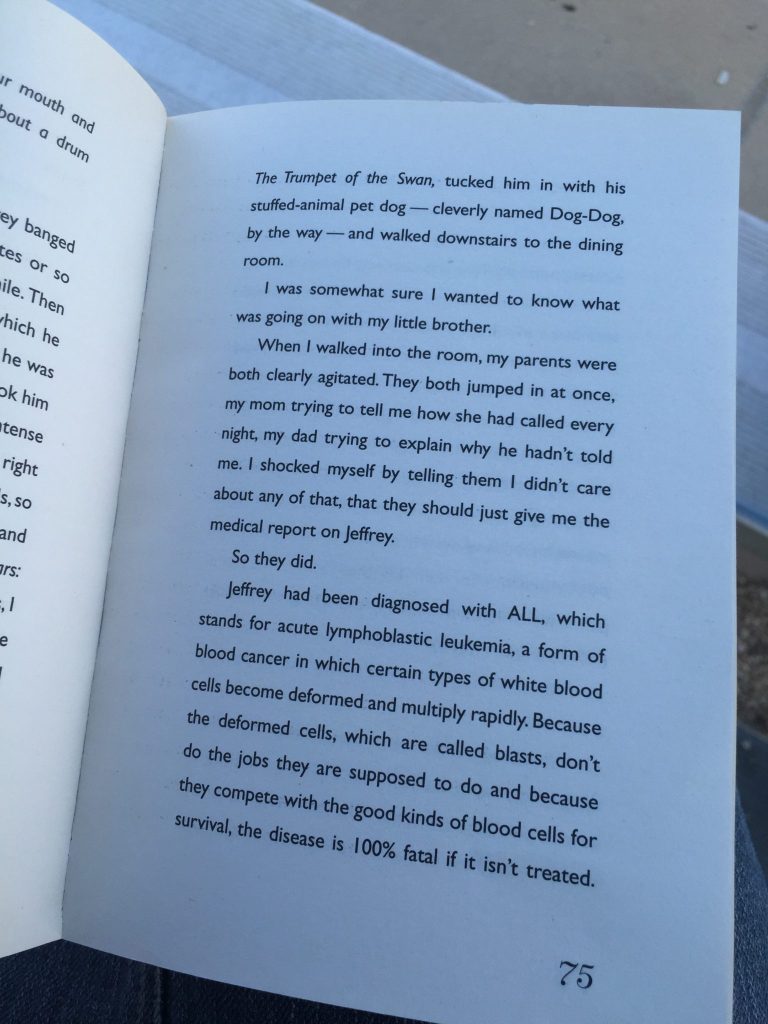 We are all home together for the first time since very early this morning, reveling in the greatness that is Friday.
Benji's steroid pulse ends Sunday morning. It's been a predictable one, honestly. Hunger and impulsiveness strike when expected. Even Benji seems to know it. He is able to acknowledge these behaviors and compensate for them. It's really quite incredible, the mind control he's attaining. The sweating is a different story. He can't control that. But he is learning to appreciate the function it serves.
Even though I have taken a break from my online moms' group, tragedy is impossible to avoid. A friend whose daughter received one of our first rainbow stars has called in hospice for her. She is preparing her family and herself to say goodbye. The sadness is overwhelming sometimes. I found myself with an hour at home today between work and school pick-up, and I decided to sit down and write. It truly helped. I worked on my future companion piece for mothers of newly diagnosed children. The words spilled out of me.
Benji had baseball practice after school, so I dropped him off and took Banyan down the street to get a much needed haircut. It was nice to spend some time with him. He is so ready for this schoolyear to end. He showed me a book he'd borrowed from his favorite teacher's class library while we were at the barber's. It looked interesting. On the way back to the ball field, Banyan was reading in the backseat, and he said, "Well that was an unexpected twist!" The main character in the story was a boy whose little brother had just been diagnosed with Acute Lymphoblastic Leukemia. Really. I was thankful that Banyan had the story to relate to.
This weekend holds such opportunity. I look forward to a very full couple of days with these folks I love.