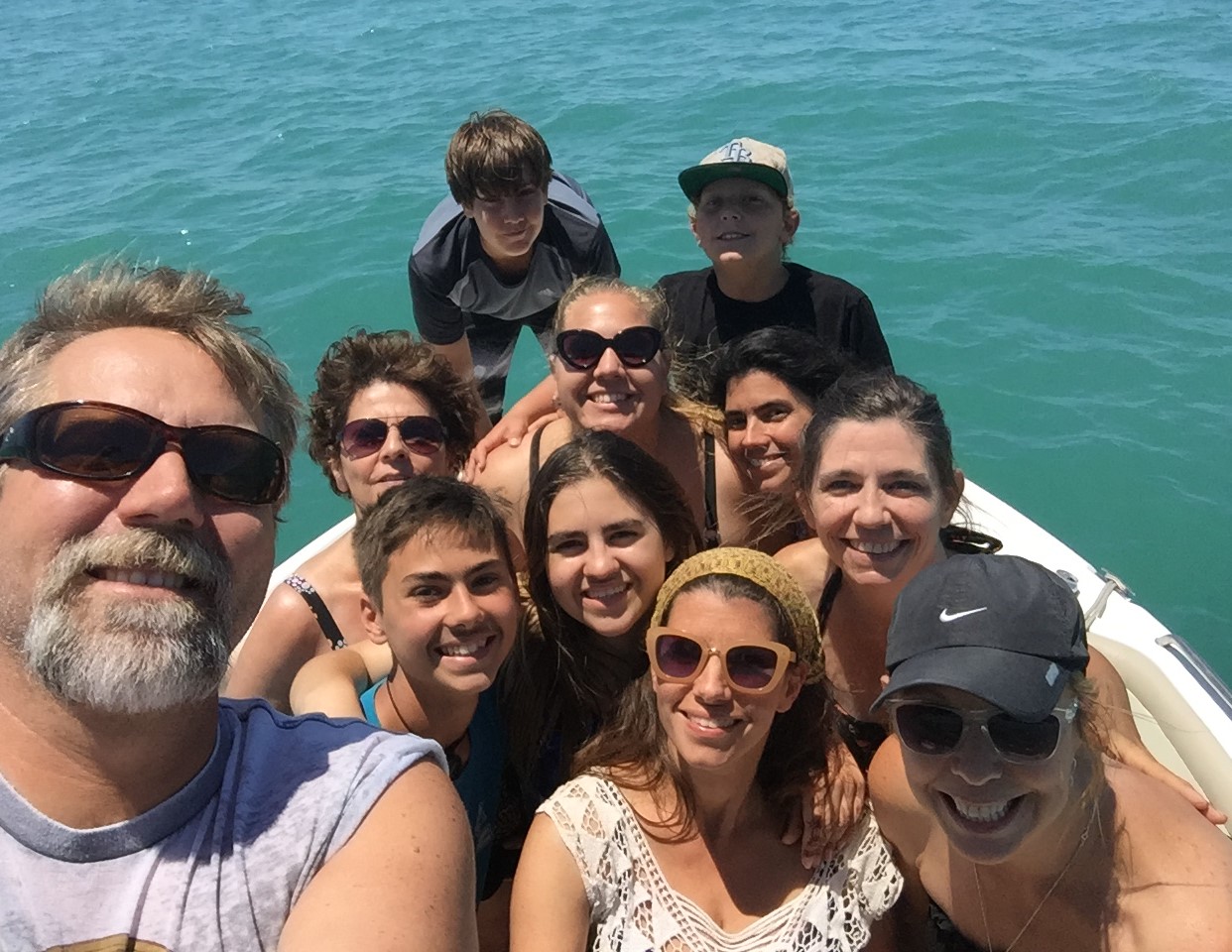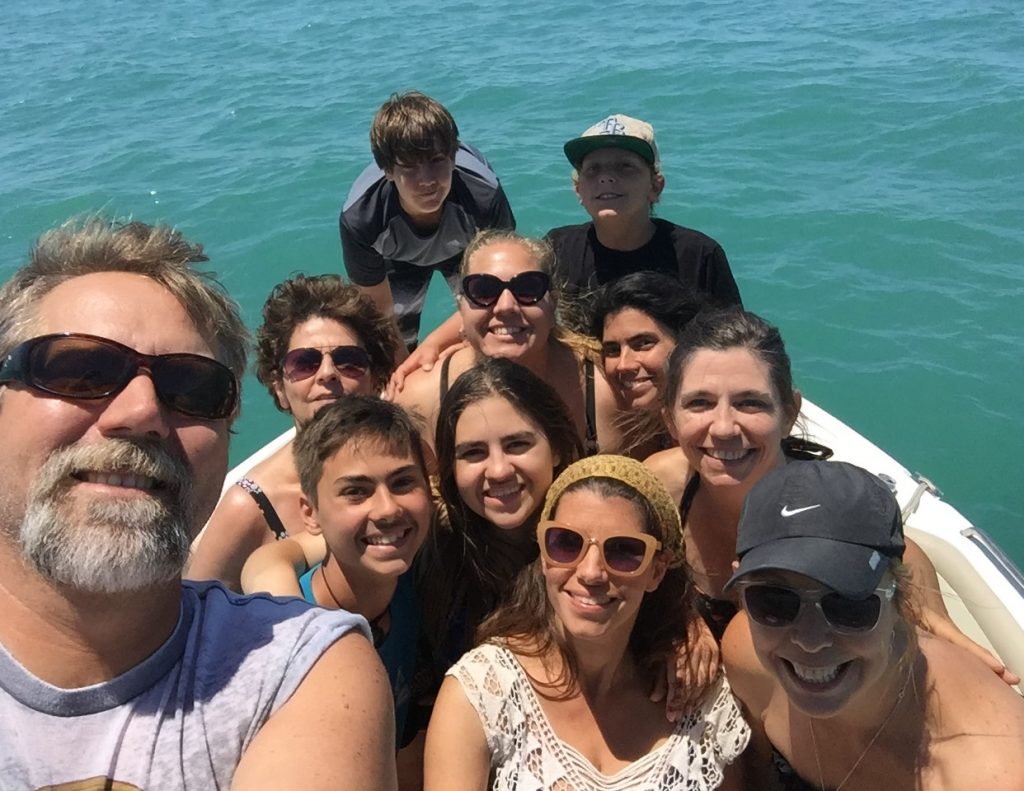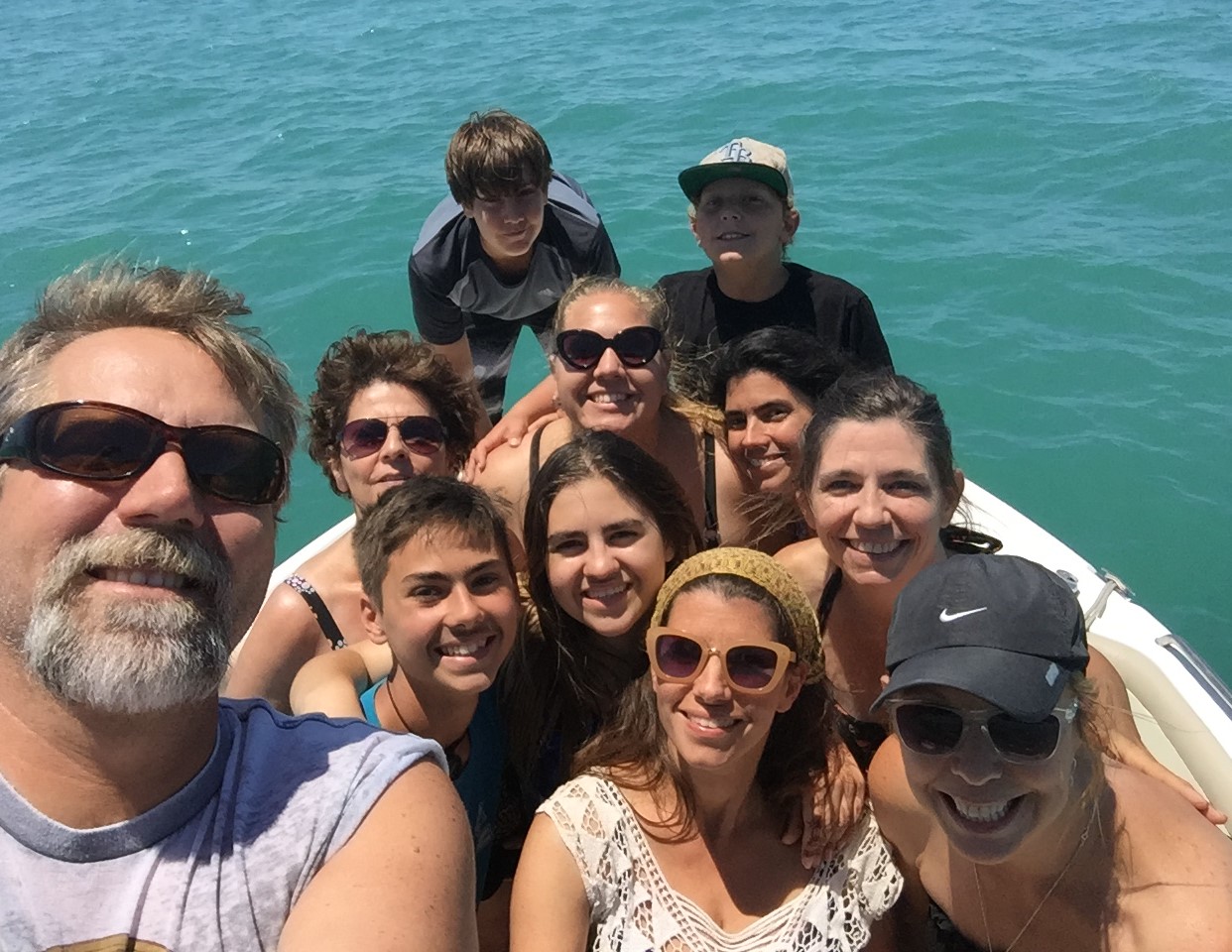 Last Mother's Day, we went to the emergency room for fluids. Benjamin was feeling terribly and all I wanted was for him to have some extra hydration. This Mother's Day could not have been more different, or more wonderful.
We collectively packed a huge picnic and went out on the boat. It was one of the most gorgeous days this year has boasted so far. There were ten of us–our four, both of our mothers and sisters, and our niece and nephew–and we picked up one more, a dear friend who is staying at a nearby beach house. My cheeks hurt from smiling so much. We saw a giant sea turtle, a pod of dolphins, and a pair of manatees. We swam in the ocean and toasted to motherhood on the shore. We feasted for lunch. So many times I looked around and marveled that this is my life.
When we came home, I checked in with my local friend whose daughter has leukemia and spiked a fever the other day. She's back at the hospital with a positive test on a bacteria culture. They'll be there a few days. I was so tempted to drive down to Fort Myers (where her daughter gets treatment) after our family left tonight, but I knew she didn't really need me there. My temptation was driven by equal parts ego and empathy; I wanted to make her feel better, but I wanted to make myself feel better too. I felt guilty that she was in the hospital and I was out on the water. This kind of guilt is a constant struggle.
I decided to stay home. In all the excitement on the water today, I nearly forgot that the Tooth Fairy is coming to visit Benjamin tonight. I know where I am truly needed, and there's no place I'd rather be.