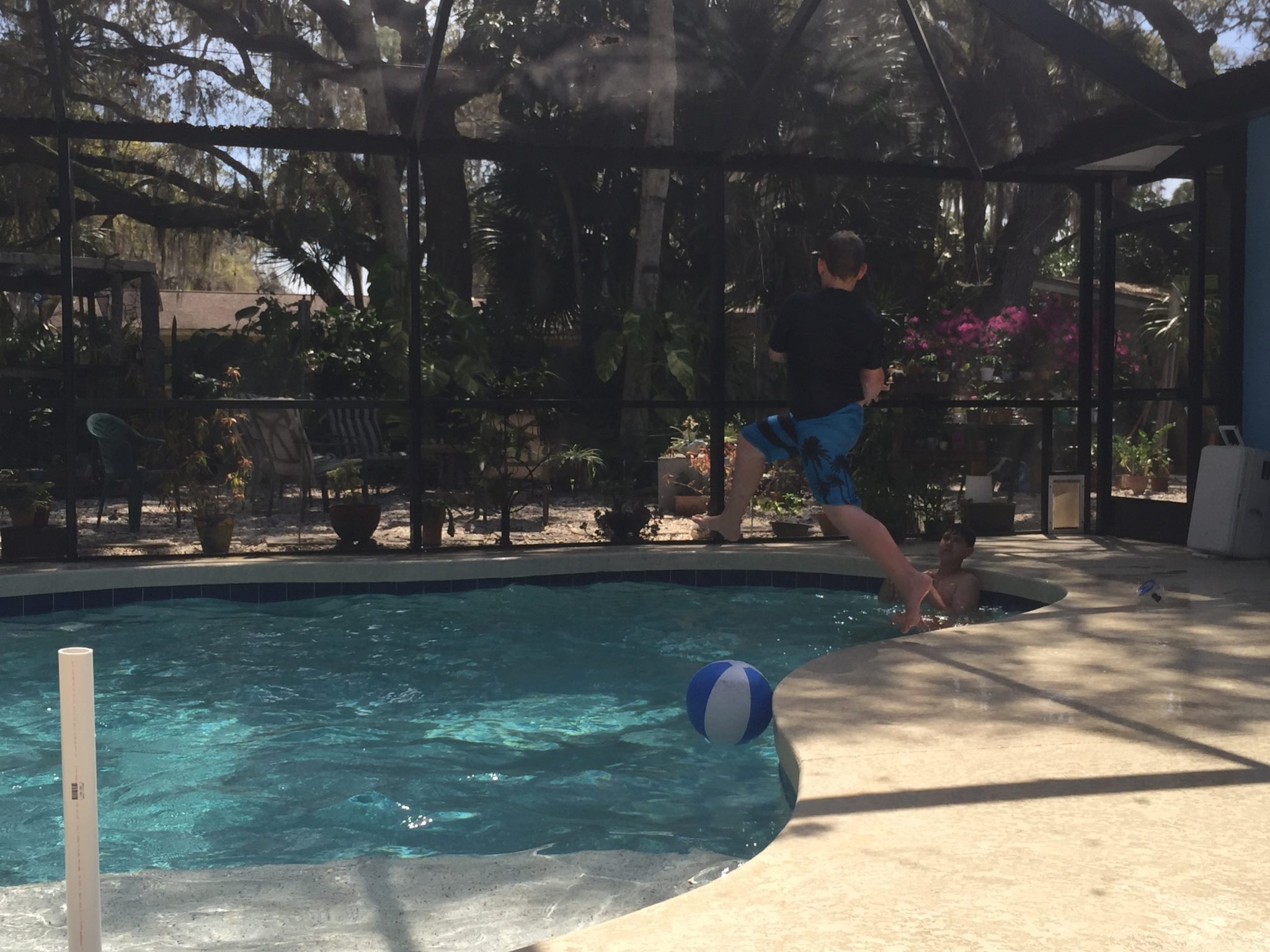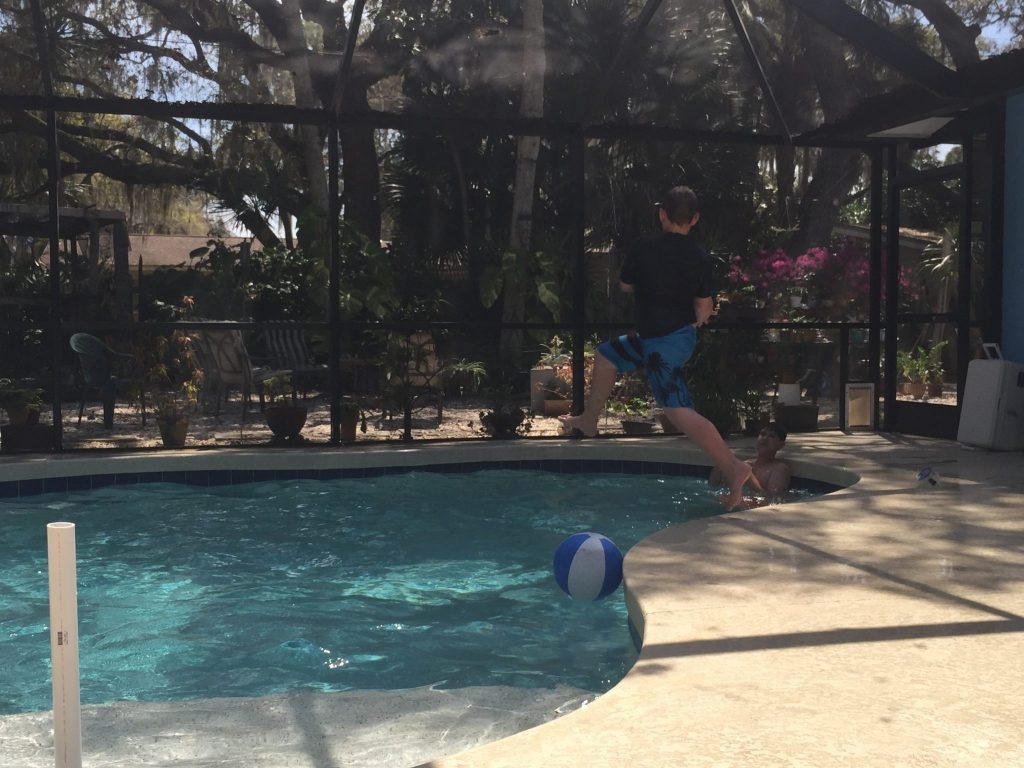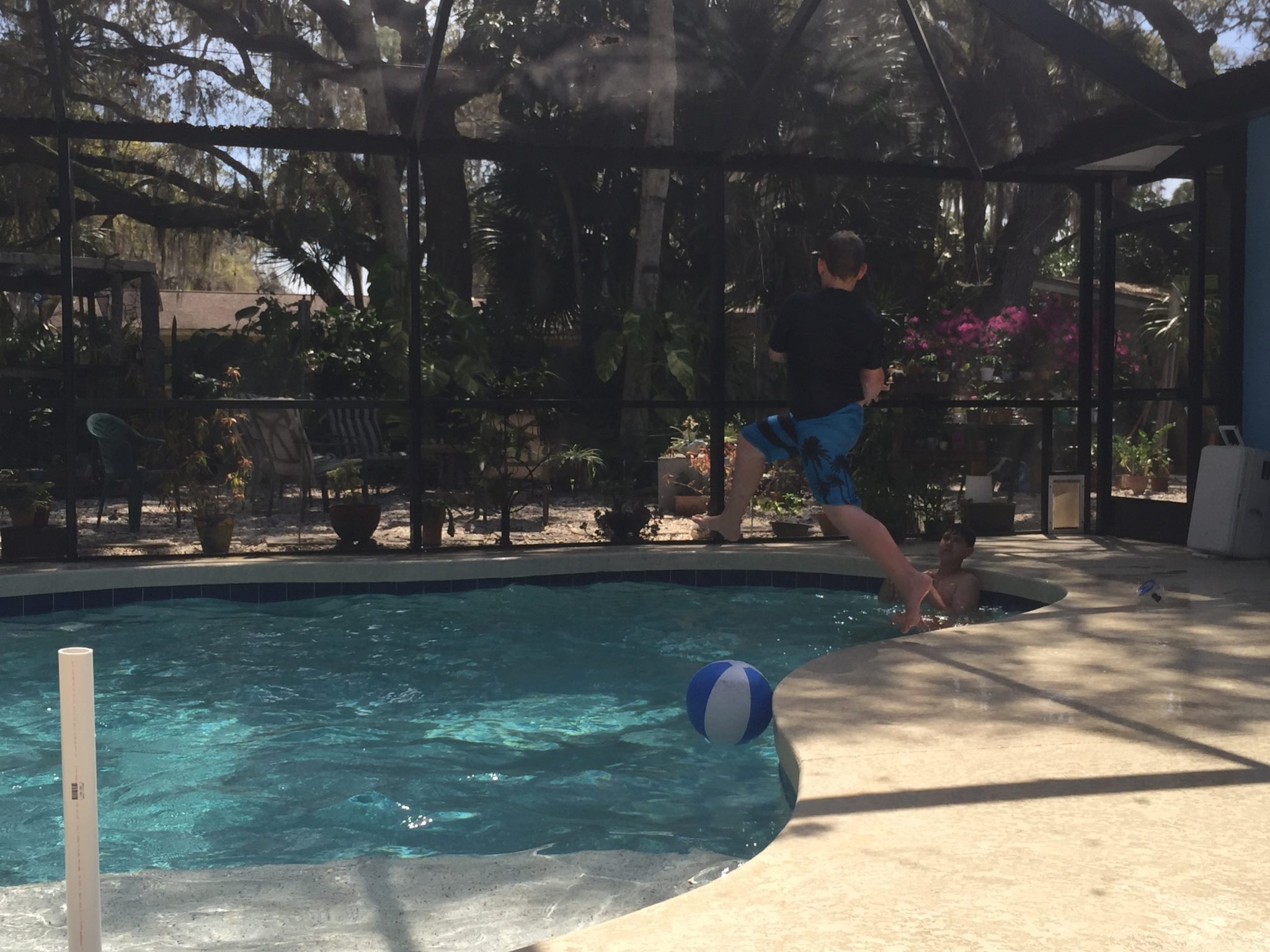 Benjamin had a sweaty, steroid-y, fitful night's sleep. His body felt weak and tired after yesterday's late night, and he wound up in bed with us. I'm thankful for Spring Break. After Michael kissed us goodbye this morning, we rested for over two uninterrupted hours.
The effect of the steroids today was slightly more manic than hungry. We can manage that easily. We are dog-sitting for our neighbors now, who encouraged us to use their swimming pool. We did, twice. We had so much fun. In between dips, we had a day full of school projects. Both boys have assignments due next week, and I wanted them to have their final weekend of Spring Break free from worrying about homework. They each did a super job, showing creativity and effort, and gratitude that the work was behind them.
Dr. Oshrine emailed today with approval on all of the supplements I'd suggested, so Benjamin is on his new regimen now to detoxify his liver and boost his immune system. I feel like we are kind of hitting our stride with this maintenance phase.
Tonight, the boys accompanied me as we dropped a meal off for a friend who was just diagnosed with breast cancer. She is an adult, and her treatment will be completely different than Benjamin's, but it doesn't matter. I left the crock pot on her doorstep and looked up into the tree canopy of her front yard. I breathed deeply and sent all of the healing energy I could inside. I thought about all of the emotions inside that house right now. The newness of it all.
With this meal delivery, I felt a strong parallel to the calling I felt (and still feel) to protect the precious time of new motherhood. My children felt it too; when we got in the car, Banyan asked, "Who is it again that had the baby, Mom?" I wrote yesterday that I sometimes have a hard time reconciling who I was before with who I am now. This afternoon's delivery reconciled the two perfectly.