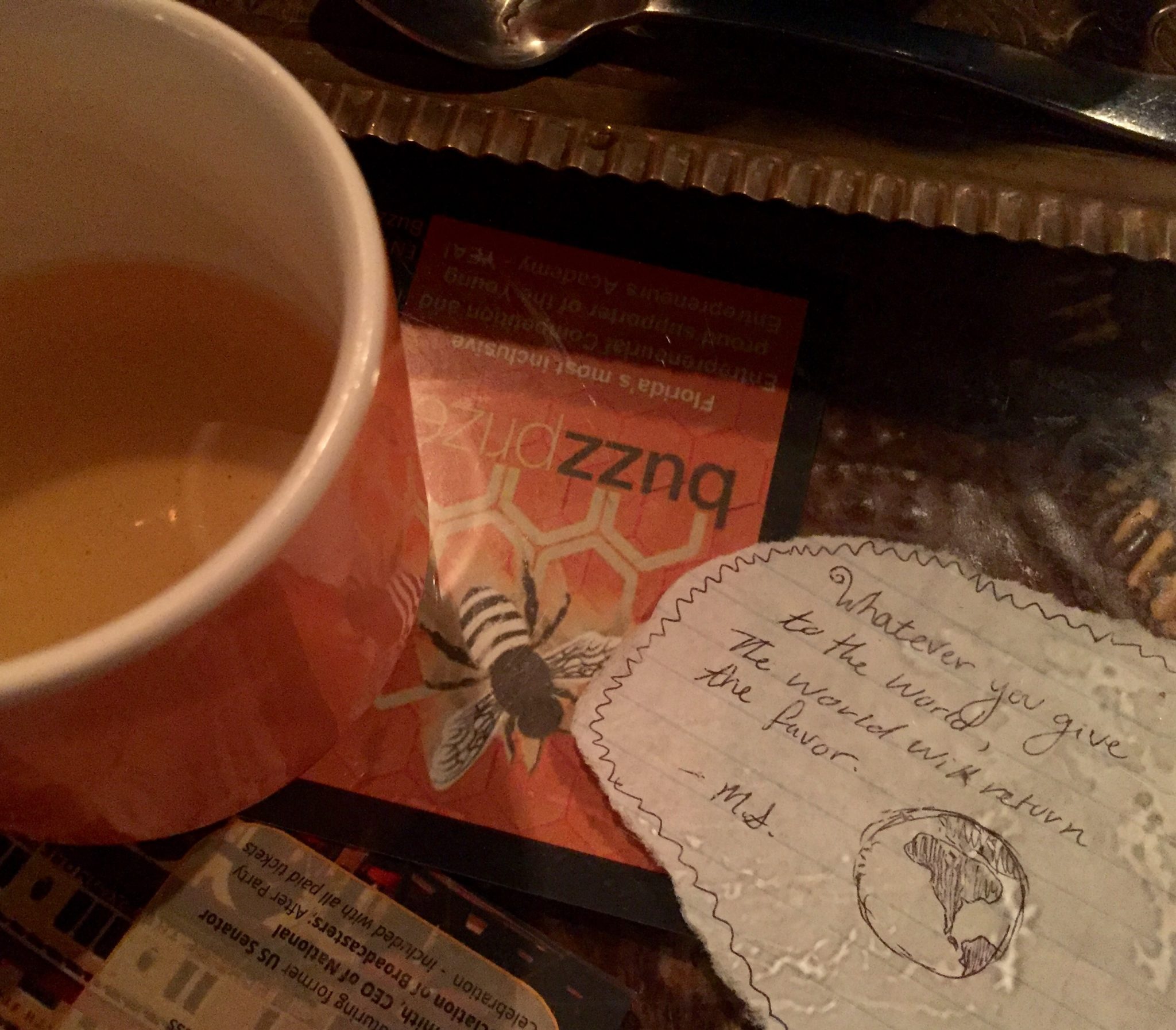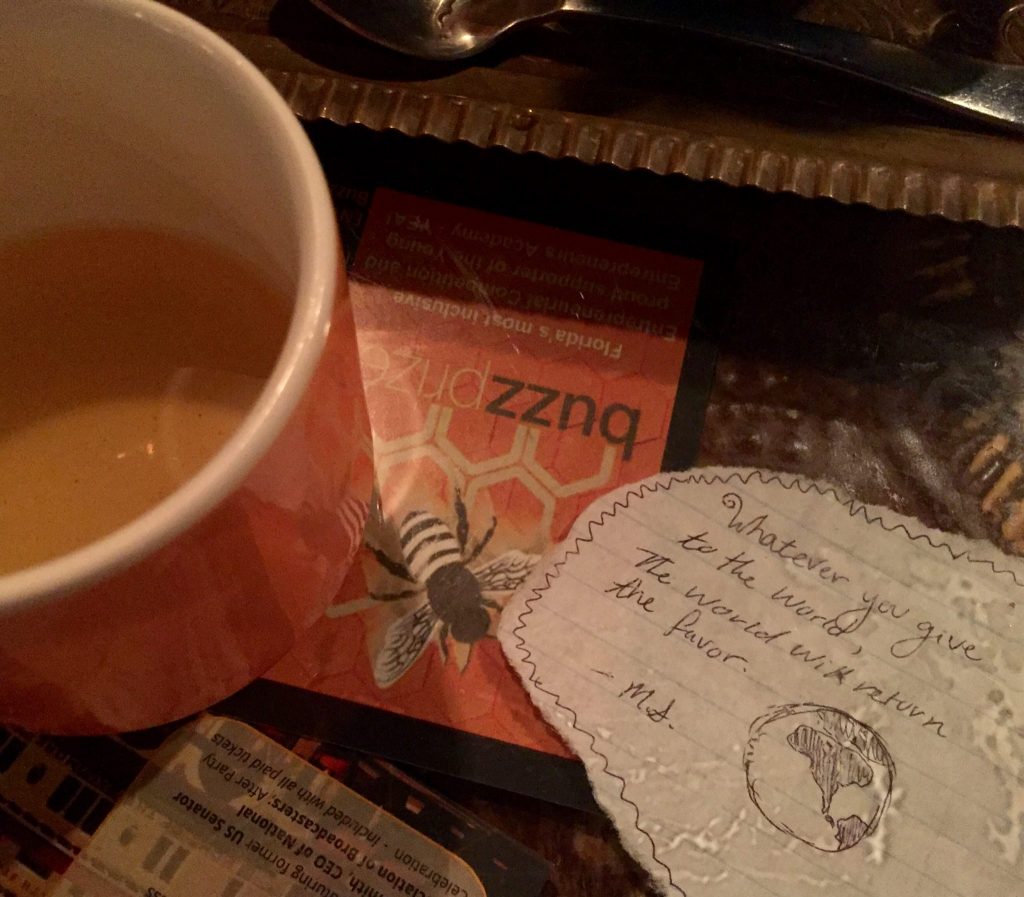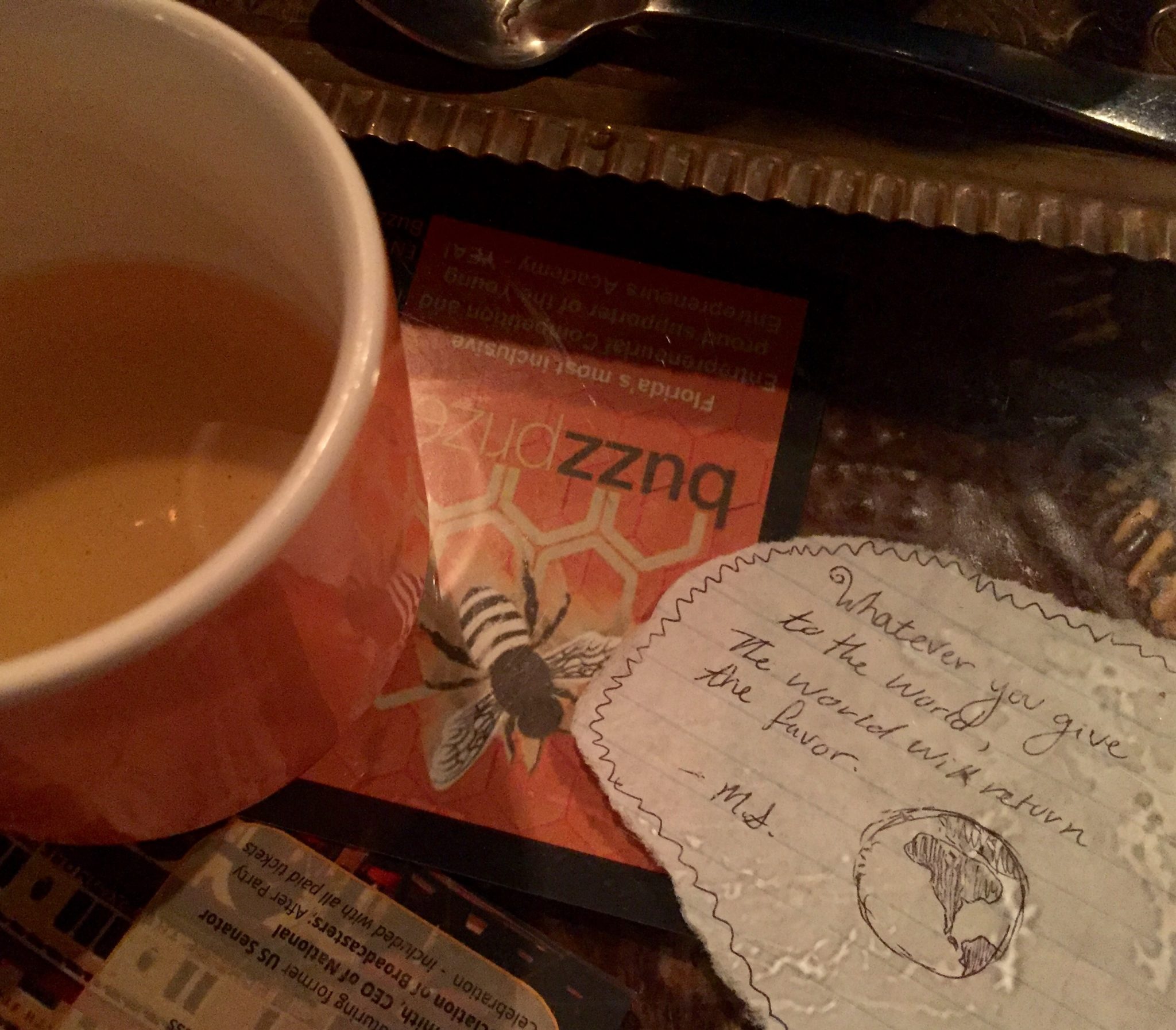 It's been an emotional day and I am completely exhausted, like from my core. I'm grateful for this space. I'm grateful for the bed that will follow.
I found out late last night that Dr. Moore is a cancer survivor. We had always wondered, honestly. Even though this revelation has nothing to do with Benjamin's recent hospitalization, it made me reread my letter to All Children's many times. I made more edits today and I still have not sent it. Tomorrow will be the day. Reminders that hospital stay still linger; Benjamin's fingernails have splits in them, like rings on a tree, from the days that found his hair and skin and mucosa shedding.
I walked the bridge with a dear friend this morning, one I've been missing and who always, always makes me laugh. It felt good. Among many other topics of conversation, I tried to explain to her how hard it is for me to let go and fall apart when I want to. I am feeling a constant pressure on my chest and throat. It is so appropriate that my word of the year is "release."
I was thrilled when my oncoming shingles were brought to a halt by the use of essential oils–I think it was oregano that did the trick–but I went to a new doctor anyway today to have a prescription for an antiviral at the ready. Afterward, I spoke with my sweet friend who is navigating her lymphoma diagnosis, walking her through various detoxification regimens we do here at home. Before I knew it, the afternoon school bell was ringing.
Benjamin didn't feel very well when I picked him up today. He looked tired. The bumps on his face seemed more pronounced; I wonder if this is the "chemo rash" I hear other mothers talking about during maintenance. We took it easy. He and Banyan did their homework together and were extremely kind to each other today. They played outside with friends, a good sign. I prepared dinner and handed the baton to Michael when he came home, so that I could join two other women for tea. I'd planned it a few weeks ago. One has a daughter with ALL, diagnosed a few months before Benjamin; one has a daughter who had AML more than 20 years ago. She's a college graduate now.
The tea was wonderful. There is a language and a love between mothers sharing a common experience that is so deeply comforting. We talked for more than three hours, about everything. Diagnosis, hospitals, physicians, nurses, medicines, siblings (oh, my sweet Banyan), friends, family, meals, germs, money, insurance, plans, hopes, fears, wishes. I still felt the pressure on my chest, though. I wanted to let everything dissolve in their company and I just couldn't do it. I still held it in, even after giving myself permission to let it go.
On the way home, Michael texted to tell me that Banyan had lost his last baby tooth. Gulp. Again, I felt the weight of the emotions trapped inside. I wanted to let them out. When I came home, the boys were both awake and happy. As Benjamin was falling asleep, however, he started to cry. He said he didn't feel well. Michael said he'd said the same thing earlier. He felt warm to me, but no temperature registered on the thermometer. I put some immune boosting oils on his feet and brought him into our bed. Tomorrow morning I'll give him some internal immune support.
Maybe I am feeling the weight so acutely today because the fear has had less opportunity to come out. It doesn't respond to "permission." It is inside, but approaching maximum capacity. There has to be a release valve. Tonight, as I was scanning Benjamin's face and cheeks and port site and eyes, I felt the fear come back to the surface.
I will be gentle with myself and remember that we are still very much in this, and the concept of time has adopted a new framework. Through all of it, I am so deeply thankful for the wellspring of support with which I have been blessed, from so many places. I know how lucky I am. My people are so present for me. But this weight on my chest can't be lifted by anyone else. I have to find a way.