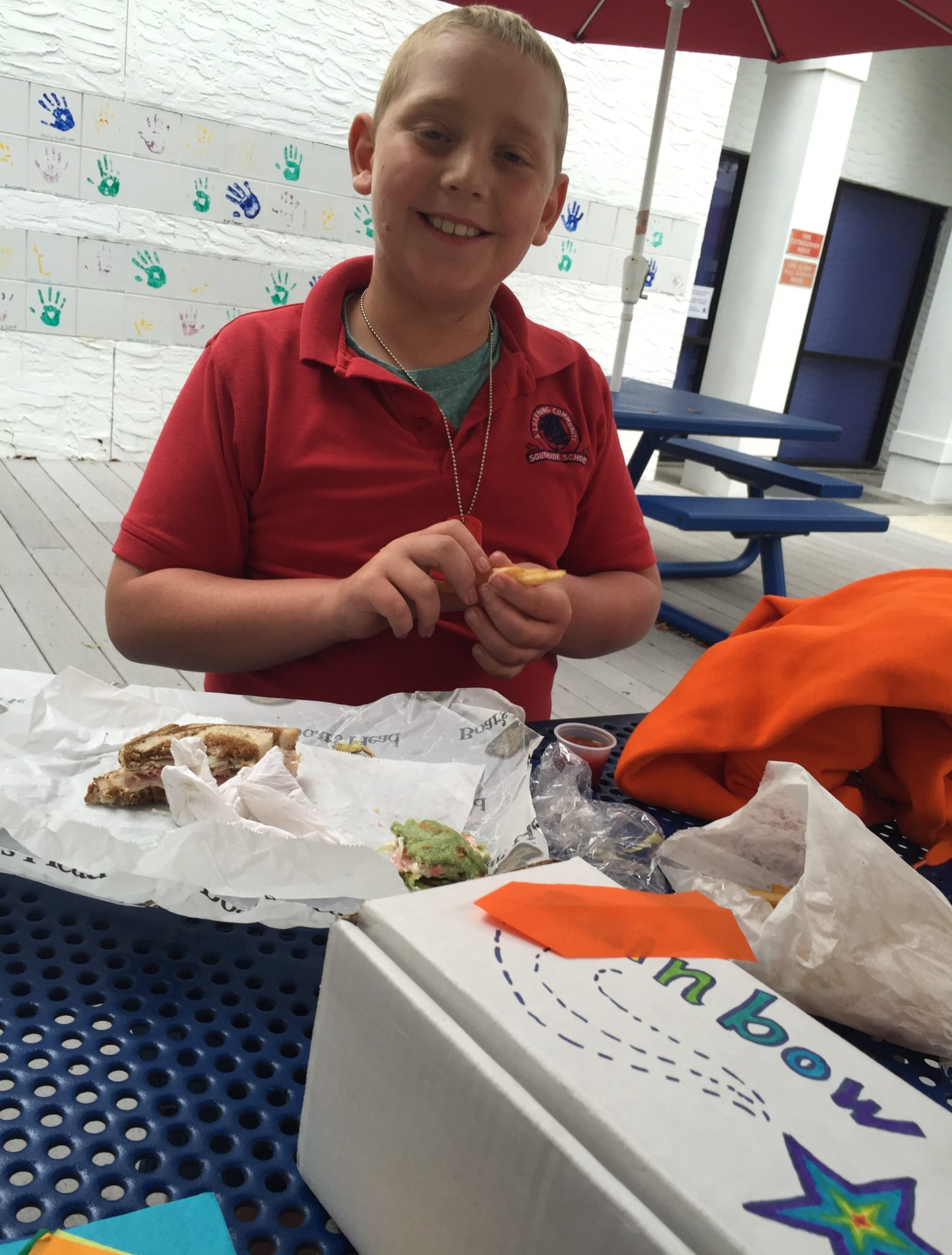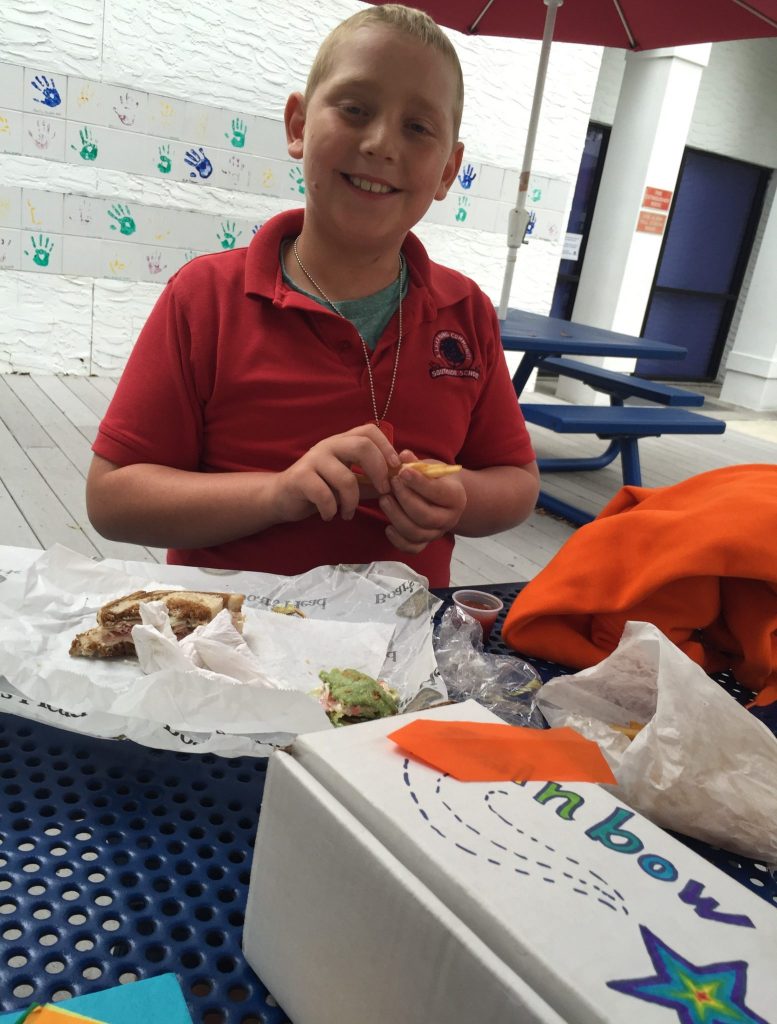 Today was a day I sorely needed. I feel like I was able to put myself back together again. The weight on my chest is still here, but I feel much stronger in carrying it.
My wise friend and I saw no sunrise on our foggy, black bridge walk this morning. Each step was extremely therapeutic for me. I wondered out loud why I was having such difficulty coming to gratitude and staying in the moment, when these skills came so easily to me earlier this year. She reminded me that I am currently not in crisis mode. I was given incredible gifts from a power far higher than my own to be able to navigate frontline treatment. Now that Benjamin is in maintenance, the challenge will be maintaining the practice of presence.
I returned home to find Benjamin feeling just fine this morning. No warmth, no runny nose, no soreness, super attitude. I took the boys to school and told Mrs. Smith how tired he has seemed lately. Fortunately, he's not alone; it's a common midweek symptom among students returning from winter break. Still, I stayed close to home today. I wanted to check on my boy at lunch, and I felt like I needed some personal restoration. I feel so many hands lifting us up. I had phone calls and texts this morning from friends and family to check on me, offers of massages and fitness classes…these gestures are so kind. I may not accept each offer, but I appreciate them more than I can express. The support we have received is staggering.
I enjoyed lunch with Benjamin very much. I wasn't hungry yet, so I brought my box of rainbow star supplies to keep my hands busy. It felt good, and I was so happy to see him. He was very proud to see me too; he'd received a new "dog tag" for reading counts, and a certificate for neat handwriting, both academic skills he's been self-driven to work on lately. We parted ways, and I went to drop off lunch for Banyan at middle school (where parents never stay to eat, of course).
While I waited for Banyan to pick up his sandwich in exchange for a quick hug, his history teacher came into the front office. She thanked me for the sugar scrub I'd made her as a Christmas gift, and asked me how I got into essential oils. I told her how we'd been using them with Benjamin since his diagnosis. Then I froze. We both did. She didn't know.
I felt terrible. Like I had betrayed Banyan's trust. The end of Banyan's elementary school years attached a label to his back. He became representative of the cancer family. Some kids treated him differently. He was sent home with loads of gifts, letters, cards, all the time. It was overwhelming to say the least. At middle school, no one except a few friends knew about his brother's illness, and I completely understand why he would want to keep it that way. He doesn't protect it like a secret, it just isn't something he brings forth voluntarily. But I did, with his history teacher, and I felt terrible.
Of course she was amazing and completely respects Banyan's privacy. I decided not to tell him about my mistake, at least not just now. He seemed so happy on his way from gym to lunch. He was in his own world, a world that doesn't define him by a label he didn't choose.
I headed home for a spontaneous afternoon date with my friend, some coffee, and my laminator. Two rainbow stars and an hour of conversation later and I felt like a new person. I made significant headway on an award applications for one of Michael's projects. I transferred the meal plan I'd been working on into a spreadsheet and have been toying with ways I can share the template with other caregivers and patients. I started a care package for my friend with lymphoma. I played music and put a forgiveness blend in my diffuser.
When I picked up the kids, I found myself surprised that these amazing young men were my own children. I was looking at them with fresh eyes. We had fun. Michael came home, we had a healthy dinner, and the four of us went to the gym again. This time, after the boys played racquetball, Benjamin tried a few of the weight machines. He loved it. His eyes light up when he feels the strength in his body.
My letter to All Children's is in my outbox now, waiting. I need to collect a few more email addresses before I hit send, and give it (at least) one more read-through. I am nervous, and so is Michael. We know it has the potential to ruffle some feathers. But we also know it must be done. I will keep at the forefront the highest good of the children that will walk the path behind Benjamin as I make my final edits.