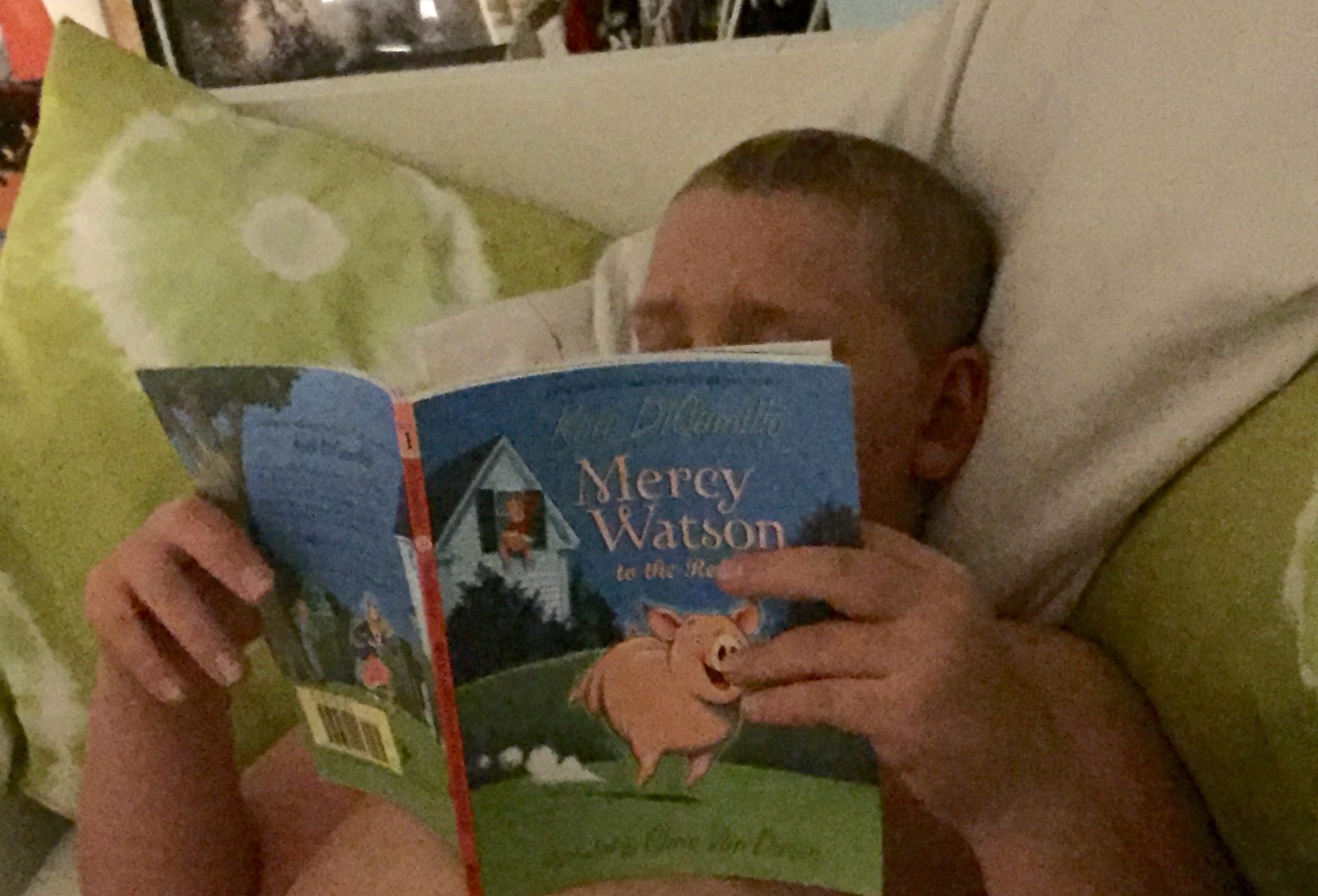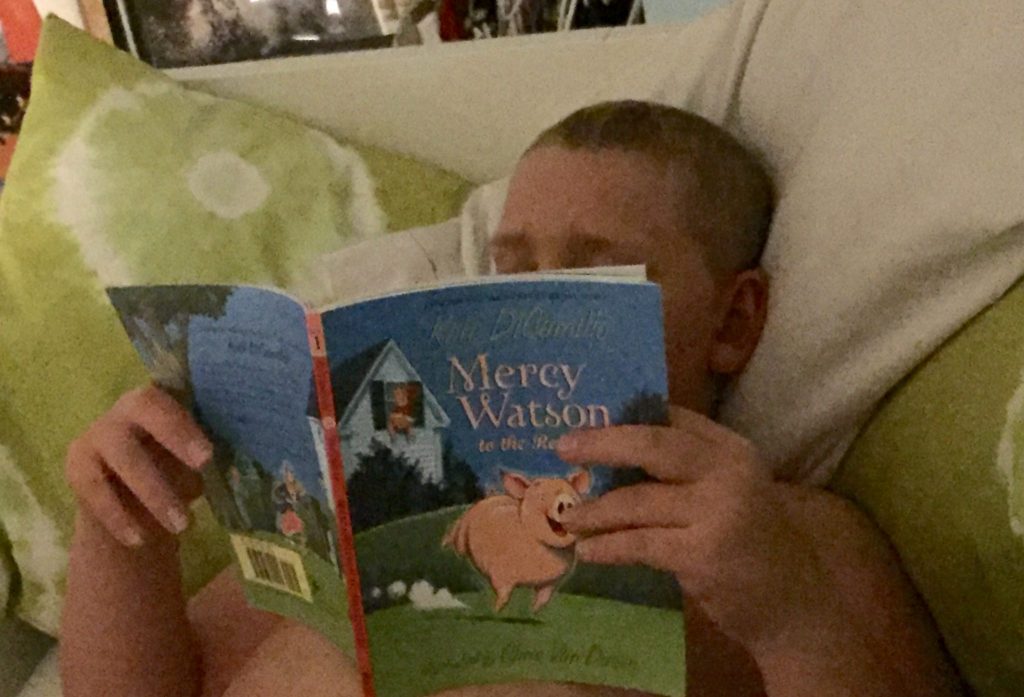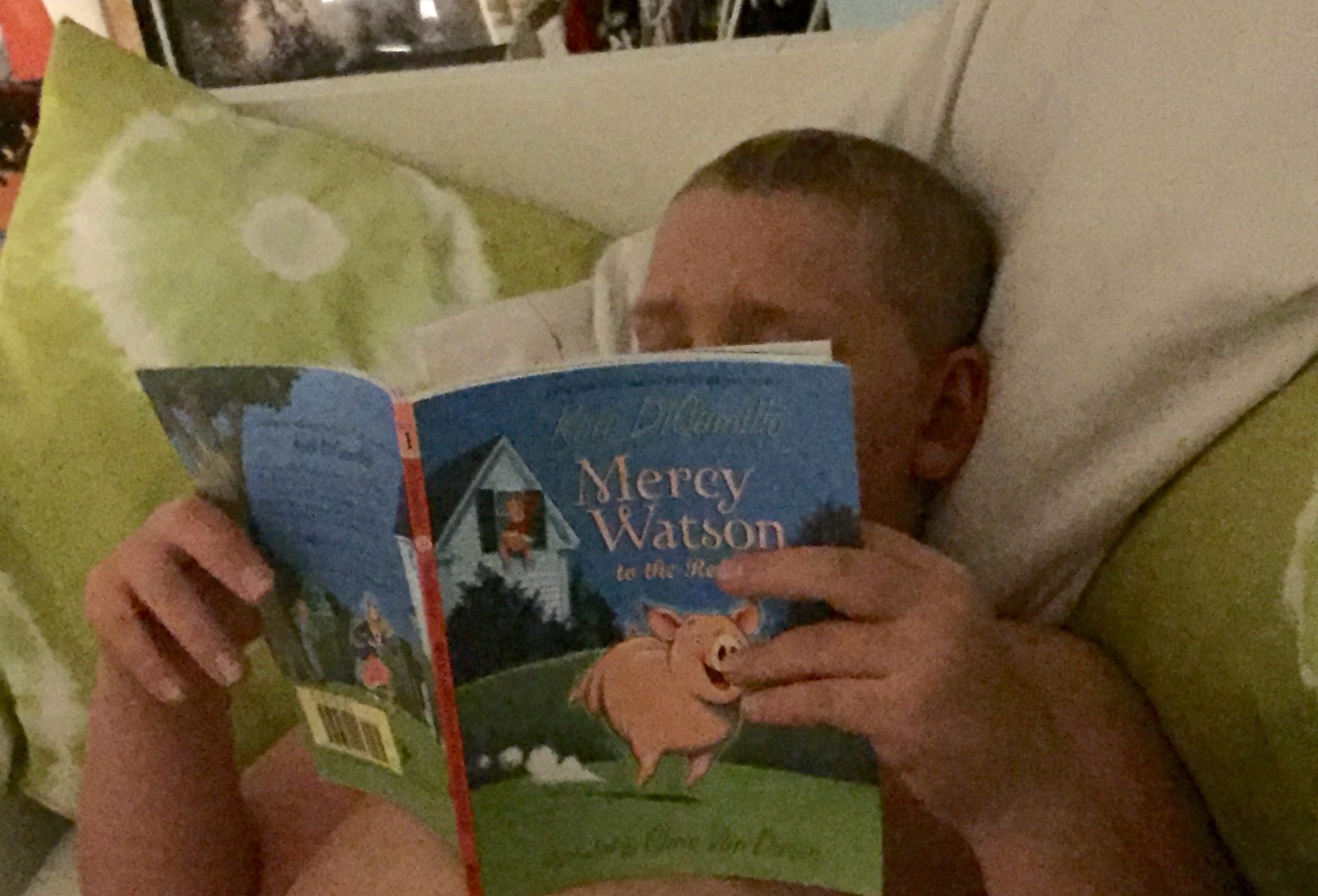 It was finally cold in Sarasota this morning as the sun started to paint the sky orange and pink. My sweet friend and I watched the colors change over the Ringling Bridge. It was my first bridge walk in more than two weeks and I sorely needed it.
Banyan really impressed me last night, reworking the project he'd scored poorly on in excellent fashion, and emailing his teacher with a very professional apology. This morning he was excited to return to school. I dropped him off at the bus stop–this time it was he who caused the lump in my throat to return–and I walked Benjamin up to class so I could have a quick conversation with his teacher. Benji had woken up this morning asking for a bath. He said it was because his tummy hurt, but I believe the chilly air was really the culprit. Still, I can't be too careful. I wanted to let her know.
I was glad I stopped for the chat. I watched Benjamin take his seat and proudly dive right into his morning work. I told Mrs. Smith that he has been reading much more at night on his own. She encouraged me to have him tested for the gifted program soon. Although Michael and I had decided to wait for this testing, I admit my heart and my pride swelled at her words. There are so many moms who post in the online group about new learning disabilities and obstacles in the classroom. I am so grateful that Benji has been given the tools he needs to thrive during this intense chapter of his life. It is just one more challenge he is knocking out of the park.
It's Tuesday, and I came home to focus on all things cancer-related. I fixed this little blog space to the point where it doesn't make me angry to look at it anymore. I emailed a mother who had reached out to me for support. I bottled up a batch of bone broth, and confirmed the details of our first "Mothers of Children with Cancer" group at the Tea House tomorrow night. I nearly finished my January meal plan based on Benjamin's treatment schedule. And finally, I sat down to make the very last edits to my letter to All Children's.
After many rounds of minor tweaks and family opinions, I feel the letter is complete. It is thorough, direct, assertive yet non-threatening. It is serious, yet kind and productive. It is ready to send. I imagine I will hit that button in the morning, and with it, I will hold my breath and exhale at the same time. My sister suggested I attach one powerful photograph with my words. I know the one I will choose. The one that is burned in my brain forever.
Picking up the boys from school was so much fun today. Benji brought a friend home with him, and the pair were as thick as thieves in the backseat. Banyan was in much better spirits when we scooped him up from middle school, after having turned in a successful project. The three of them were watching the latest Dude Perfect video in the car on the way home. The video was in benefit for the Make-a-Wish Foundation. Banyan knew he'd heard those words before, and asked, "What is that again?" Before Benji could answer, his friend said, "It's for kids who have diseases, so they can do stuff with famous people and go places and stuff." The backseat was quiet for a bit, until Benji said, "Yeah, I haven't made my wish yet." His friend said, "Dude, you don't have a disease!" Again, my heart swelled. Benji looked at me in the rearview mirror for guidance. I reminded his friend that Benji has cancer, that cancer is a disease, and that we were offered an opportunity with Make-a-Wish, one we're not yet sure we'll take. I glanced at Benji again in the rearview. He returned my smile. We both felt proud. His friend had forgotten that Benji had cancer. The quiet in the car was a joyful, buoyant, holy kind of quiet, then Benji started talking about possible wishes he'd make, and the backseat became rowdy again. I didn't stop smiling.
Also on the way home, I felt a familiar sensation that sent me into a different emotional direction. Shingles. I'm not entirely sure yet, but I feel the beginning of the virus manifesting in my cheek. I made a doctor's appointment for tomorrow morning and quickly applied my antiviral essential oils to the spot. I am hoping to stave it off. I haven't had an outbreak since March, when we had to delay Benjamin's chemo to administer a preventative antiviral to him as well. This time, his neutrophil count is much higher and I am better prepared. Still, exposing him is a risk I would rather not take.
I think the shingles possibility had me on edge at dinner. Just before we ate, the boys helped Michael take out the garbage. Michael realized during the meal that Benjamin hadn't washed his hands. Instead of thanking him for the catch, I jumped on both of them for making a mistake. I acted out of fear. I knew Benji had handled some of the toppings for his tortilla soup, and my mind raced to bacteria, and to potential infection. Benjamin washed his hands and I apologized to my sweet husband, who certainly did not deserve my reaction. I felt terrible. Honestly, it was just as much my oversight as it was his. We are in this together, and I have the best partner in the universe. Tonight's mistake was mine, not his.
Benjamin took his oral Methotrexate tonight, followed by his Tuesday bath of epsom salt, baking soda, juniper berry and rosemary. He used his castor oil compress for half an hour afterward to detoxify his liver. He read nine chapters of his book to me out loud before falling asleep. Today was full of moments of healing, from wounds both big and small. I'm grateful for each moment.