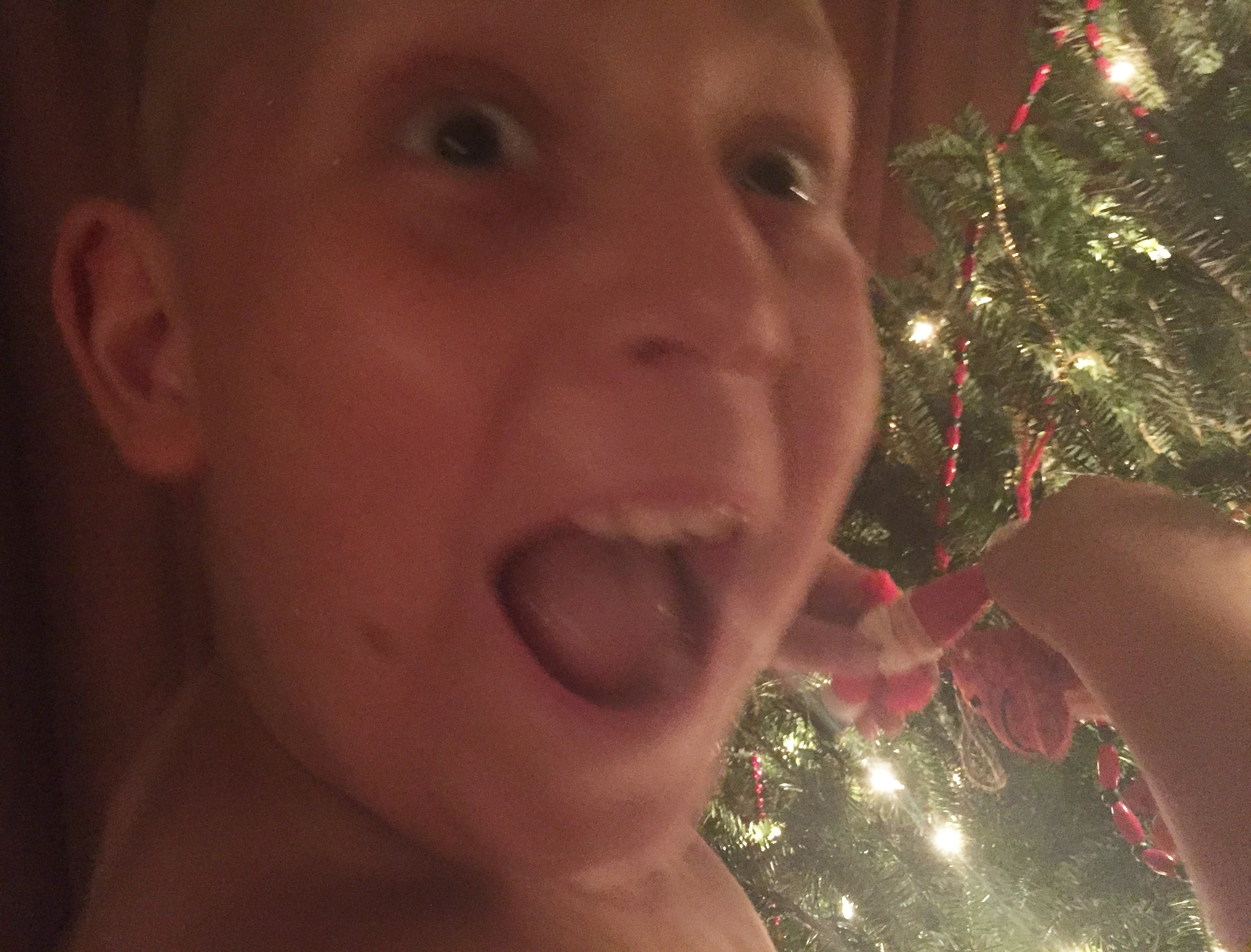 I woke up with the 5:30am alarm that sounds every Tuesday and Thursday to send me to the Ringling Bridge with my dear friend. For the first time in a long time, I bailed, letting the lure of sleep win. I texted my friend and went back to bed. Benjamin crawled in with us just minutes later, clutching his tummy and close to tears. He wanted a bath. I felt grateful I stayed home.
The pain was shortlived, and Benji got ready for school and ate a big breakfast. I alerted his teacher when we got to school, and texted her throughout the day. When I picked him up, he said his tummy had still been hurting, but not badly. He took his Tuesday Methotrexate after school without issue, and with plenty of water. I don't know how to explain the hurt, and I hope that it is just a byproduct of our indulgence over the Thanksgiving holiday. I hope.
I was productive while the kids were away, working several hours and crossing things off my list at a respectable speed–but I was distracted again. I felt distracted as the night went on as well. Today is traditionally one of my favorite days of the year. It's December 1st. We got our tree yesterday. I hung the advent calendar last night and the boys opened their first envelope this morning. After dinner tonight, we opened the first carton of egg nog, dusted off the ornament boxes, and listened to Christmas music while decorating the tree. I love this stuff, the tradition and the ritual and the vintage wooden heirlooms…but I was distracted, and honestly, a little grumpy. It could be the same sleep deprivation that kept me home this morning, but I suspect it's a little deeper than that.
I was telling a friend today that while living in the moment and insisting operating from a place of gratitude has been my recipe for strength this year, it has been exhausting. Fighting the negativity and fear takes a lot of hard work, and sometimes it wears me down. The farther away we get from our clinic visits, the harder it gets. I've read about other mothers experiencing anxiety during the beginning of long term maintenance.  I'm not sure I'm in that boat, but I understand where they are coming from now.
After the tree was sparkling brightly and the stockings were hung, I went to the boys' room to read a few chapters of Auggie & Me. As I was tucking Benji in, I noticed more bruises than I'd remembered on his arms and legs. Bruises. Both boys were playing hard in Georgia, and I'd noticed a couple on each of them during the trip. It's to be expected. But tonight my distracted and worried mind made me swear there were more on Benji. I counted six. I reminded myself that his lab numbers were terrific just a week ago, with platelets at around 250,000. Still, I will call the clinic tomorrow.
The bruises shook me awake a little. This is no time to let fear and worry break down my defenses. This is a time to be fully present and deeply grateful. I grabbed the oil blend of frankincense, myrrh and sandalwood that we use for cellular health and put it on Benji's feet and spine. I walked back out into the living room. I looked at the Christmas tree and breathed deeply. I felt grateful for ancient, holy wisdom.
We can do this. We are doing this.