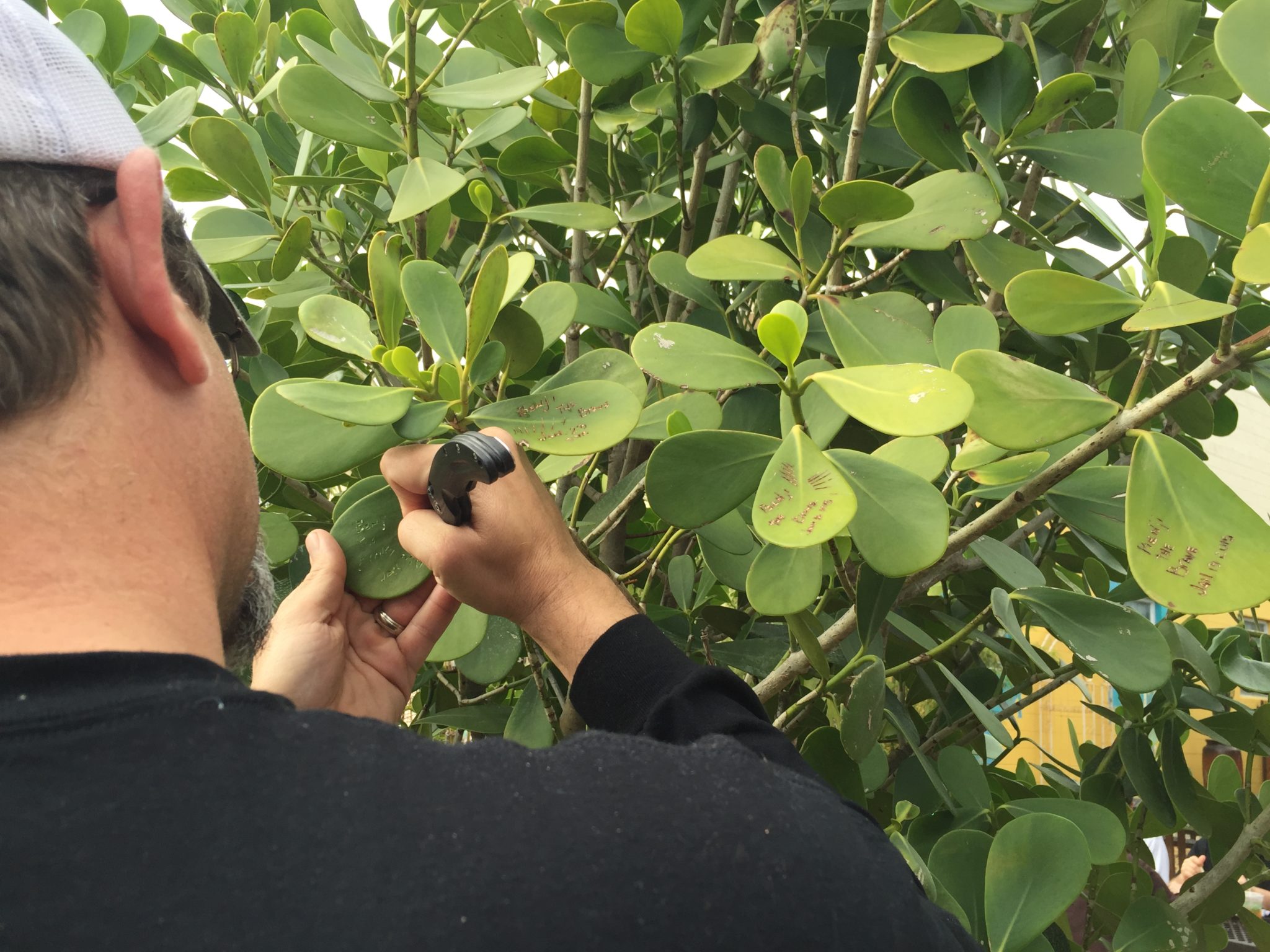 All four of us woke up before our alarms this morning. Funny how that happens on big days. We dropped sweet Banyan off at school and headed over the Sunshine Skyway Bridge with Benjamin, our Friday guy, to All Children's Hospital.
Because Benjamin was scheduled for "sleepy medicine" today, he couldn't eat or drink this morning. One of my biggest fears about Day 29 was that Benjamin's struggle with his steroid-induced hunger would overcome him. Once again, he taught me so much. Yes, he was quite hungry, and grumpy–there was a whole lot of waiting today, and he didn't want the myriad of coping mechanisms I brought for him. No games, books, or art projects would do. No iPads or television. He just rested, and kind of meditated grumpily through the wait. He realized, I think, that this was just something he had to plow through, and that there was nothing any of us could do about it. So he did, with quiet determination. And there were tacos waiting on the other side for him.
I had several questions for Dr. Oshrine today. Many of them were focused on the next medications Benjamin will receive in the Consolidation Phase, with attention on the average risk arm (that's where we fully expect to be). We also asked about complementary treatments we've been looking into. We want to support the efficacy of the chemotherapy while helping his body to detoxify from it. It's a tricky balance, and it requires a combination of heavy research, good friends educated in alternative modalities, moms with experience, and, mostly, parental instinct and common sense. The last step is to collaborate with our physicians. Everything we brought to the table today was approved, and a flavonoid we introduced (backed by some significant research) will be given further investigation. We feel like part of a team. We truly have a say in the care Benjamin is receiving. In a journey that requires us to have an unprecedented amount of trust in medicine, the things we're able to do for him at home help give us a semblance of control.
After our pow wow with Dr. Oshrine, the nurse came in to access Benjamin's port. The prototype of our first port-accessible t-shirt was a big success. I'll use less velcro on the second one, but it worked beautifully and Benjamin didn't have to take his shirt off all day. He was once again as brave as could be when the nurse put the needle in. But for the first time, when she did her routine blood return check, nothing happened. She looked concerned, and Michael and I shared a private look of panic over our white masks. We do NOT want to have a port issue at this stage in the game (or ever, thank you very much). The nurse was absolutely wonderful though; she gently manipulated Benjamin's needle and port until it was securely in the right place, and the thin tube filled with red. We were so relieved. I steadied myself. I think I may be overcoming my fear of needles through all of this. Not for the first time, I was struck with the thought: if I had to be the one to do this for Benjamin, I would, in a second. But thank God I don't have to. Thank God for skilled nurses.
Benji's blood counts are still holding strong, with high platelet and neutrophil numbers. With those, we were cleared to go back for his lumbar puncture, intrathecal methotrexate chemotherapy, and the bone marrow aspirate that will measure Minimal Residual Disease (MRD). I was able to walk back to the operating room with Benjamin, just long enough to stroke his thinning hair and watch him fall asleep. I came out and melted into Michael's arms for a moment, visualizing clearly Benjamin's perfect bones, perfect blood, and perfect body. For both of us, and Michael especially, we will feel like our feet are back on the ground when we hear the words Undetectable Minimal Residual Disease. Remission. Currently, Benjamin's bone marrow is en route to Seattle, to a cytometer that can detect leukemia cells to the highest degree of accuracy. We will find out the results Monday or Tuesday. Until then we'll hold our visualizations strong, and each other close.
Once Benjamin was awake and cleared for discharge, we headed to our Friday spot for long-awaited tacos, and another carving in the Clusia hedge. Some very dear friends had called ahead and treated us to lunch. A gorgeous dinner was delivered when we came home, complete with homegrown flowers and freshly baked bread. There were more sweet kid-made gifts brought to our door today, and so many texts and calls and messages. During a time when we are praying love into our child's very bones, it is a mighty gift to be lifted so high by so many.